"How 2" Video
How 2 Organize for a Road Trip
Prior to embarking on a road trip adventure, there are a few important details that you'll want to have sorted out. Join M2O as Schae sets off for on a journey to her hometown of Omaha, NE.
We'll explain what you need to know to have a worry-free departure.
Quote of the Month

"All that is gold does not glitter, not all those who wander are lost."
~ J.R.R Tolkien


Read all of our testimonials
M2O Contest
Find the M2O-mobile!
Prize:
$25 American Express gift card
How 2 Enter:
Like M2O on Facebook, find our M2O-mobile on the street, take a picture of her, and post it on our Facebook fan page for a chance to win.
* Winner will be chosen at random on August 30, 2012 at 11:59pm CST and announced the following day on Facebook.
Featured Recipe
Bok Choy Apple Slaw

Our friend, Amber Robertson, is a brilliant holistic health coach
at Bliss Holistic based out of Nashville. She teaches people to use whole foods and nourishment to double their energy, lose extra weight, manage cravings, feel at ease with themselves and reignite their bliss for life. We share her delicious Bok Choy Apple Slaw with you so you can start on your path towards bliss!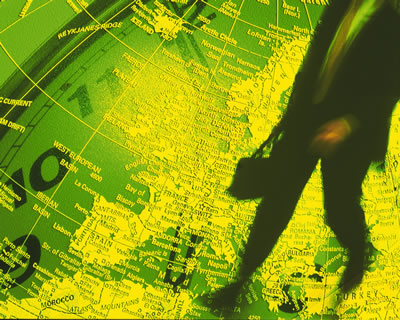 - Home De-cluttering & Staging
* Starting at $150
- Office Organizing
*Staring at $170
- Packing & Unpacking
*Starting at $300
- Party Planning,
Event Management, Registration
*Starting at $130
- Custom Travel Planning
*Starting at $70
- Gift Purchase & Wrap
*Starting at $35
-Design-a-Date, Errands,
Holiday Decorating
*Starting at $35
- Skype Organizing Sessions
*Starting at $40
Chicago Pizza Tours is the first company to offer both visitors & locals tours designed around Chicago's most defining food, pizza. On this Chicago Food Tour you have an exclusive opportunity to See Chicago, One Slice At A Time as you sample pizza from different neighborhoods!

If you no longer wish to receive our emails, simply press the "SafeUnsubscribe" button below.
Hi there!

Road trips are one great American pastime that we absolutely adore! There are so many destinations that you can drive to. Go east, west, north, or south, but be prepared before you leave.
In this July newsletter from M2O, we will help you prepare for your next road trip. We show you how to organize your car with a "How 2" video, give you a bunch of travel links the article below, and inspire you with a journal of our very own M2O-mobile's adventures.
Hopefully you are already connected with us on Facebook because throughout the month we will share even more awesome tips. Every month we also extend a special deal to you. Appropriately, this month's offer is for car organizing!
Don't miss out on an opportunity to support a great cause, EdgeAlliance, at our upcoming fashion show on August 1. We will be featuring local designers, SHAH RIAZ and J. TOOR, on the runway. There will be a silent auction, Garrett Popcorn, and advance tickets are only $15!
8 Handy Road Trip Resources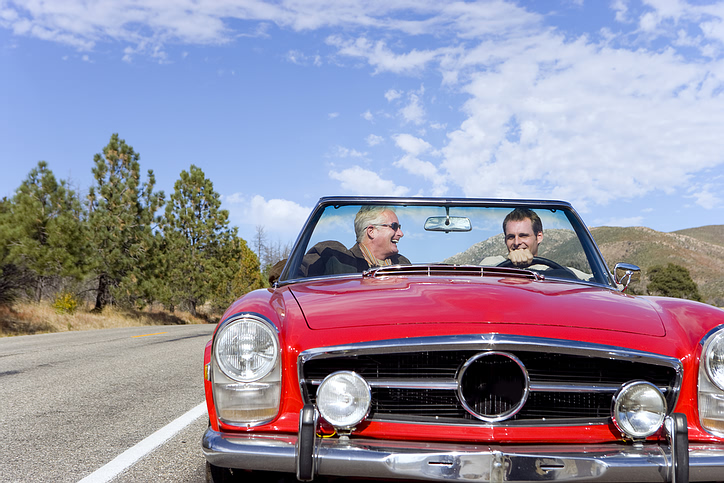 The Adventures of
Bella Blu: The M2O-mobile
Omaha Edition
Bella Blu's first stop in Omaha was at
Crane Coffee
. She is such a workaholic and this place has free wi-fi. They also have a wide selection of gourmet hot teas (her favorite!) to enjoy while inside this air conditioned oasis. We love supporting local, independent businesses like this family-owned coffee shop!
The M2O-mobile knows a good deal when she sees one, and at
The Brass Armadillo Antique Mall
, there are gobs of them to be scooped up. If you have the patience, you can scour their 30,000 square-foot sales floor featuring more than 375 dealers with jewelry, glassware, furniture, and so much more for a bargain. We never visit Omaha without a stop here!
It's time for lunch and there is only one destination on Bella-Blu's mind. It's
Runza
! With a funny name, runzas have been made from scratch since 1949 with ground beef, onions, cabbage, and secret spices all stuffed in homemade dough. Don't forget to order some of those crispy crinkle fries too!
There are plenty of cultural destinations in Omaha that the M2O-mobile could have visited. The
Joslyn Art Museum
's 1931 Art Deco building is a clear frontrunner.
Dinnertime in Omaha is special because there are family-owned restaurants like
Greek Islands
. Bella Blu is a huge fan of their salad dressing so ask for some extra at the table and then take home a bottle or eight when you checkout!
It's no secret that Bella Blu: The M2O-mobile has a gigantic sweet tooth!
Ted & Wally's
is the perfect sto
p to satisfy her craving. This unique parlor has been serving award-winn

ing
premium homemade ice cream made the old fashioned way using rock salt and ice, in Omaha, Nebraska's Old Market District since 1986.
You've just got to try their incredible flavor combinations like Mango Curry, Chocolate Bacon, and Salty Seahorse. What a perfect way to end the day!!
by Lindsey Kunz
Tis the season to take off in the car and head out of town. Spending time on the road is a major part of the journey. How one perceives the impending drive can either make or break anticipation for the destination. To ensure a pleasant experience, frame your mind to relax and unwind before the arrival. Driving not only guides you to a new scene, the experience itself can become an oasis of optimism. Before taking off consider these tips for a stress-free journey... READ MORE.
Special Event Hosted by Mission 2 Organize

Bahar and Schae have taken one road trip together. It was to Milwaukee to see a Cirque du Soleil show. Schae settled into the back seat with her snacks, books, and other travel goodies while Bahar drove. Just as Schae was getting settled in, Bahar announced, "We're here!" Schae was so disappointed that the journey had already ended and everyone had a good laugh about it.

Hopefully you have some funny road trip stories of your own. That is the beauty of the odyssey! There is always some entertaining adventure around the bend. It's a fantastic way to get to know your travel buddy better too. ;-)


The past month has been crazy busy for M2O. Our clients are hosting parties, completely revamping their homes, and moving into new digs. It's an exciting time for all of us. Speaking of excitement, we are getting ready for our next

fashion show

. This one is going to be off the hook! We hope you can make it out on August 1 to support a good cause,

EdgeAlliance

.
If you ever have any questions, please feel free to
email
us or contact us through our
website
. We always welcome your suggestions and comments. Thank you for your support!
At Your Service,
Co-founders, Mission 2 Organize LLC
Photo by baharPhotography
Proud Members:
~Connect with us~