"How 2" Video
How 2 Dress for a First Date with Noelle Cellini
We went straight to the expert from My Best Foot Forward for advice on what to wear for a first date. Walking the tight rope between sexy and classy, dressy and casual can be tricky. Noelle gives you a bunch of tips that will streamline your time in front of the closet. Yay!
Quote of the Month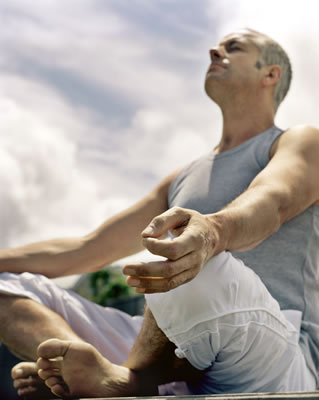 You can't punish yourself into change. You can't whip yourself into shape. But you can love yourself into well-being.
- Susan Skye
Get in "the mood" with this sweet cocktail. We all know that chocolate is an aphrodisiac. This can be the cocktail that ends the evening and really gets the night going!
Featured Business
Join Chicago Chocolate Tours for a guided walking and tasting tour to select chocolate shops, bakeries, and cafes, including secret chocolate treasures, plus famous favorites! They tour all year round, 52 weeks a year, so get out there and join them for some delicious treats soon.

- Home De-cluttering & Staging
* Starting at $150
- Office Organizing
*Staring at $170
- Packing & Unpacking
*Starting at $300
- Party Planning
*Starting at $130
- Custom Travel Planning
*Starting at $70
- Gift Purchase & Wrap
*Starting at $35
-Design-a-Date, Errands,
Holiday Decorating
*Starting at $35
- Skype Organizing Sessions
*Starting at $40

If you no longer wish to receive our emails, simply press the "SafeUnsubscribe" button below.
Hi there!
Valentine's Day is around the corner, but we don't need a holiday to get us in the spirit of romance. The ladies of Mission 2 Organize are creating dates for proposals, anniversaries, and more every day with our Design-a-Date service.
In this newsletter, we introduce you to our new packages and remind you about how we can bring a spark to any date night. For your next romantic soiree, try making our newest sweet and sassy recipe for an ounce of inspiration.
We've hooked up with a fabulous personal stylist who gives us first date fashion advice in this month's video. Take her fabulous advice, ladies, and you'll be sure to impress your next date.
You can always find us on our Facebook fan page. We touch on all of our 7 services throughout the month. Let us know what you'd like to hear more about. We want to hear from you!
This is your chance to try out our Design-a-Date service. We're offering a discount on it through the end of the month. Check it out below or just schedule your customized date experience online now.
Introducing Our

New

Packages
~ one hour tango dance lessons
~ instructional video and music cd to take home
~ One bottle of champagne
"Spoiled Spa Day"
~ 60 minute couples Swedish massage
~ one bottle of champagne
~20 minute massage lesson
~ take-home massage body candle
"Oh the Drama!"
~ $100 Fleming's Steakhouse gift certificate
~ limousine transportation
Hemergency Kit
Lucky Minimergency Kits
When it comes to love, we all have the same desire. To protect our loved ones. Well it's not possible to stand in front of all that life can throw at us, but sometimes you can still be there to save the day!
With this emergency bag for him or her from See Jane Work, now you can do just that even if you are not there when things go south. These kits also make a great jet-setter's companion making any spontaneous getaway a packing success.
Be the first one to the rescue while saying "you will always be there" in a stylish way this Valentine's Day.
Q:
What is Design-a-Date?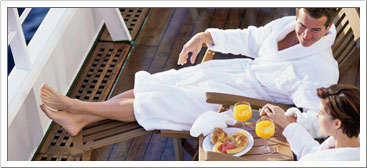 A: Custom Date Planning
spa luxury
theatre tickets
dinner reservations
adventure experiences
fresh floral arrangements
unique suggestions up the wazoo!
Start planning your date experience now.
Dating can be anxious for some people. We understand that! With our Design-a-Date service, we are trying to take out some of that anxiety. When you have experienced professionals planning exactly what you'll do on your date, you can focus on the things that really matter: chemistry, connection, and getting to know each

other.
If your date ends at home, you'll probably want to have it presentable. M2O can help w

ith that too!
Our team of 2 will come into your home and get it in order in a jiffy. We can do as little as 2 hours work and guarantee that you will see results.
Now, that's a relief!
Maybe your honey could use a little organizing in their life. Why not get them a gift certificate from Mission 2 Organize? Your sweetie will be able to use it towards any of our 7 services. They come in $25, $50, and $100 increments. Now that's a thoughtful gift!!
Have you had a chance to try our Virtual Coaching service? Invite us into your home, through the computer! We'll give you advice and suggestions for your space. We can talk about any organizing issues that you're having and this service starts at only $40!
If you'd like to find out how we can get you organized (in person or online), please reach out to us anytime by email or through our website. We always welcome your suggestions and comments. Thank you for your business and referrals!
At Your Service,
Co-founders, Mission 2 Organize LLC
Photo by baharPhotography
~Connect with us~
Up to 2 hrs of date planning for $50

With over 6 years of concierge experience, our Urban Organizers have the insight and the connections to make sure that your date is a unique experience, suited perfectly for you and your companion. We'll work with you to plan something extra special for Valentine's Day and beyond!

Simply mention this offer when you book 2 or more hours
of Design-a-Date service.

Offer Expires: February 29, 2012