"How 2" Video
"How 2 Store
Holiday Decorations"
When it comes time to dig out the decorations for Halloween, Thanksgiving, and Christmas, is usually when we realize that we'd be a lot better off if we were more organized. Use this video as a guide and as an inspiration to make that goal happen now!
You can let us know how much you like our video by leaving a comment on our YouTube channel!
Halloween Quote

"Fear is nature's warning signal to get busy."
~ Henry C Link
Featured Recipe
Pumpkin Choco-Bread
Crank up the oven, warm up the kitchen, and sink your teeth into a mouth watering piece of this seasonal bread. For easy transport and sharing, make it into muffins instead. Enjoy :-)
Featured Business
For the very best in lighting for contract, hospitality, and residential, contact the experts at GGL Lighting, Inc.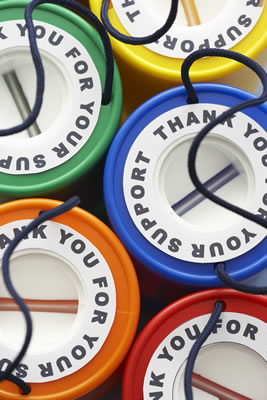 - Home De-cluttering & Staging
* Starting at $140
- Office Organizing
*Staring at $160
- Packing & Unpacking
*Starting at $300
- Event Planning
*Starting at $120
- Custom Travel Planning
*Starting at $60
- Gift Purchase & Wrap
*Starting at $30
-Design-a-Date, Errands
*Starting at $30
- Skype Organizing Sessions
*Starting at $40
M2O is encouraging the community and our clients to clean out their closets and donate gently worn footwear for Soles 4 Souls. We will be collecting shoes through January 31, 2012 by request and during our client visits.

If you no longer wish to receive our emails, simply press the "SafeUnsubscribe" button below.
Hi there!
It's hard to believe that the summer is over and it's time to think about the holidays again. Now, before the craziness begins, is the time to get all of those holiday decorations in order.
To help you along your way to organized bliss, we've written and produced a new video that might just give you some new insights on storing your festive gear. Our Facebook fan page will also feature tips throughout the month, so be sure to become our fan today! For fun ideas on organizing, including do-it-yourself and green projects, visit our blog anytime.
We've heard from many of you who would like to contribute to our shoe drive. To make arrangements for a pickup, please email us. We know how much you love when we offer a good home organizing discount, so we've done it again. You can find details below or just go ahead and schedule your urban organizing session online now.
4 Do-It-Yourself Storage Solutions
Use wine boxes to store ornaments. These specialty boxes are ultra sturdy and available for free from your local liquor store, grocery store, or wine bar. They have separate compartments which will help to protect fragile items. Be sure to wrap everything in tissue paper first!
Wrap strings of lights around cardboard.


Cut a piece of cardboard (approx. 12x8 in). Cut a 1-in slit in the top and bottom. Start by inserting one end of the cord in the top slit. Wind the cord around the cardboard, placing the other end in the bottom slit. Store in a shoe box.

Reuse original packaging. Whenever possible, keep the packaging that your ornaments and decorations came in. It is uniquely qualified to protect that particularly shaped item.
Create your own ribbon storage box.


Stack your ribbon spools vertically next to each other in a shoe box close to the edge. With a hole punch, make a hole in front of each ribbon and pull each through. Put scissors and tape on the other side of the box. Replace the lid and store with your wrapping materials.
Tips for Storing Halloween Costumes

Virtual Organizing: Coaching Sessions
Now anyone in the world can work with the Urban Organizers at
Mission 2 Organize. If you have a Skype account, you can use this service! Simply schedule a time with us for your chance to ask us questions about any of our 7 services.
This is a unique opportunity to show us around your space, no matter where you are. We will give you advice on solutions that you can implement to address your biggest organizing challenges.
If you are one of those people who like to be guided through processes and would like someone to follow up with you, this may be the answer for you. We look forward to seeing you on Skype soon!
The holidays are fast approaching and now is the time to get your home in order. Many of you will be having guests over for celebrations during the coming months. Mission 2 Organize has your back!

This month we are bringing you holiday decorating tips, next month we will be focusing on helping you have a fabulous dinner party, and in December we will bring you cool gift wrapping ideas. By the end of this series, you'll be prepared to have a glorious holiday season.
We offer home organizing, holiday decorating, and home staging services. It would be our honor to be invited into your home to make big changes quickly. If that is not possible, we can now organize the world with Virtual Coaching! If you'd like to find out how we may be able to help you, please reach out to us anytime by email or through our website. Thank you for your business and referrals!
At Your Service,
Co-founders, Mission 2 Organize LLC
Photo by Patrick Sablan
~Connect with us~
Book 4 hrs of Home Organizing and get
One Hour FREE

includes 2 professional organizers

We can get a lot done in 5 hours. Plus you only have to pay for 4 of those hours when you book your home organizing appointment in October! Invite our team into your living space and see dramatic changes after just one visit. Simply mention this offer when you book today!

Offer Expires: October 31, 2011