"How 2" Video
"How 2 Organize
Your Kids For School"
If you have kids in the house in school or know someone who does, this is the video for you. We talk to a mother of 4 and get her to dish on all of her best tips for keeping the whole crew on track.
Let us know if you like our video by leaving a comment
on our YouTube channel!
Quote of the Month
"If there were no schools to take the children away from home part of the time,
the insane asylums would
be filled with mothers."
~Edgar W. Howe
Featured Recipe
Happy To Be Homemade Applesauce
We're right in the middle of apple pickin' season. You can find some of the cheapest and freshest selections of the year. Turn them into this tasty sweet, yet healthy snack.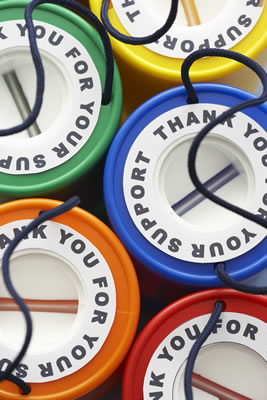 - Home De-cluttering & Staging
* Starting at $140
- Office Organizing
*Staring at $160
- Packing & Unpacking
*Starting at $300
- Event Planning
*Starting at $120
- Custom Travel Planning
*Starting at $60
- Gift Purchase & Wrap
*Starting at $30
-Design-a-Date, Errands
*Starting at $30
- Skype Organizing Sessions
*Starting at $40
M2O is encouraging the community and our clients to clean out their closets and donate gently worn footwear for Soles 4 Souls. We will be collecting shoes through January 31, 2012 at our monthly events and during our client visits.

If you no longer wish to receive our emails, simply press the "SafeUnsubscribe" button below.
Hi there!
You may not have kids in school, but most of us have some office supplies laying around. From staplers to paper clips, we have a solution for you. September means Back 2 School, so now is a good time to get everything in your office put in its place.
Each client we work with has their own challenges. In one article this month, we will look at pictures from their projects and discover how we can learn from them. In this month's video, we went straight to the expert (mom of 4) to steal some of her best tips for keeping the kids organized. You can also join us all month on Facebook for more tips and inspiration. Check us out on our busy blog too!
If you would like to contribute to our shoe drive, please contact us for shipping and pick up details. Throughout the month, you can take advantage of our discount office organizing sessions. See the full details of our special offer below or just go ahead and schedule your urban organizing session online now.
Lessons From Our Clients:
Control Office Supply Clutter
1. Find a "Home" for Everything ~ When you don't have one central place to keep your office supplies, you end up with more rolls of tape than a Walgreen's! Have a "home" for your stuff and you'll always know how much you have and where to find it!
2. Clear Your Desktop ~ This desk was covered with tools and books, amongst other things, and was basically unusable. The tools went to the toolbox in the garage and the books were placed on the bookshelf. Now our client is able to use the space to run her business more efficiently!
3. Contain Smaller Items ~ Paper clips, pens, and rubber bands are just a few of the things that will benefit from being contained in your office. Without the use of these drawer organizers, you basically have a junk drawer with random items shifting all over, making a disorganized mess. To create order you can use these organizers in a variety of different sizes and shapes depending on your office supply inventory, so start your project by sorting and piling!
Drumroll Please...M2O Announces a Brand New Service!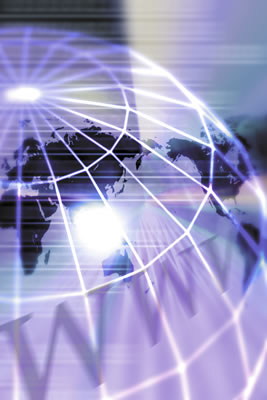 Virtual Organizing Coaching Sessions
Now anyone in the world can work with the Urban Organizers at Mission 2 Organize. If you have a Skype account, you can use this service! Simply schedule a time with us for your chance to ask us any questions you have about any of our 7 services.
This is a unique opportunity to show us around your space, no matter where you are. We will give you advice on solutions that you can implement to address your biggest organizing challenges.
If you are one of those people who like to be guided through processes and would like someone to follow up with you, this may be the answer for you. We look forward to seeing you on Skype soon!

To Be Announced:
Summer Blog Contest Winner
We had an overwhelming response to our latest blog contest. The winner will receive a $25.00 gift card from The Container Store provided by Mission 2 Organize. They will be able to use the credit to put to use the solutions we have suggested for their biggest bedroom organizing issue.
The lucky winner will be announced on the blog on September 10, 2011. Look for our next contest coming to Facebook in October!
Photo by baharPhotography
Confucius said, "Choose a job you love, and you will never have to work a day in your life." We agree! We are so fortunate to have the opportunity to work with our clients and make a difference in their lives.
Having an organized work space is one way that you can get closer to loving your job...and to your kids loving school. We have seen the relief in the faces of those whose offices we have transformed and we hope you can feel that too.
Now that we are offering Virtual Coaching, we look forward to working with even more of you! If you'd like to find out how we may be able to help you, please reach out to us anytime by email or through our website. Thank you for your business and referrals!
At Your Service,
Co-founders, Mission 2 Organize LLC
Photo by Patrick Sablan
~Connect with us~
$275 for 4 hrs of

Office Organizing

includes 2 professional organizers

In 4 hours, our team can turn your next work session in the right direction. When you discover that you can actually find the papers you are looking for, you will be excited for the next big project. Let's get started on your office!

Offer Expires: September 30, 2011