"How 2 Organize a
Gym Bag"
When you head out the door for the gym, you'll want to be ready to go with a bag that has everything you need for a killer workout. Watch our newest video, which details just that for you.
Let us know if you like our video by leaving a comment on our YouTube channel!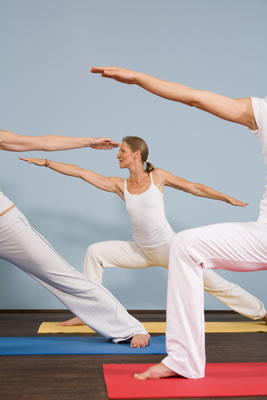 Exercise and application produce order in our affairs, health of body, cheerfulness of mind, and these make us precious to our friends.

~ Thomas Jefferson
Featured Recipe
Fruity Jicama Salad
Do you know Jicama? Well, maybe you should! Jicama has no fat, no cholesterol, few calories, yet meaningful amounts of vitamin C, fiber, and potassium. Try it out with our spicy August recipe.
~All M2O Services~

- Home De-cluttering & Staging
* Starting at $140
- Office Organizing
*Staring at $160
- Packing & Unpacking
*Starting at $300
- Event Planning
*Starting at $120
- Custom Travel Planning
*Starting at $60
- Gift Purchase & Wrap
*Starting at $30
-Design-a-Date, Errands
*Starting at $30
M2O is encouraging the community and our clients to clean out their closets and donate gently worn footwear for Soles 4 Souls. We will be collecting shoes through January 31, 2012 at our monthly events and during our client visits.


Hi there!
It's summer and that means it's swimsuit/tank top/strapless season.
Our urban organizers are going to help you get your butt in gear with an organized gym bag, an appointment for exercise, and a dedicated gym space. You'll find all the inspiration you need in this month's video, newsletter articles, blog, and our Facebook page wall posts.
This month we're teaming up with Mixins Chicago for an early evening reception featuring a home and office organizing seminar from M2O! You can learn all of our best tips, enjoy drink and food, plus you'll have a chance to contribute to our shoe drive.
If you have any home organizing to do, now is the time to schedule an appointment with us. Check out the details of our special offer below or schedule your urban organizing session online now.
Finding the Time to Workout
Schedule It! If you use an online calendar like Google Calendar or iCal, actually schedule a time slot in your week to workout. You can even add your gym's class schedule to your calendar to make finding the time in your calendar easier.
Make it a Priority! We all have our own priorities. Make your fitness a priority in your life. This may mean you have to miss out on beers with your buddies, but you're worth it! Make exercise non-negotiable.
Workout at Home! It takes time to get yourself to the gym. Consider skipping the gym to work out at home. There are plenty of free instructional fitness videos on YouTube, plus gobs of exercises that you can do at home that require NO fitness equipment.
How 2 Organize Your Fitness Equipment
There are hundreds of different types of exercise equipment. Even if you only have a handful of these, you'll want a system to organize to it all.
Ideally, the room where you workout will be the room where you store your workout gear. Keeping everything in one spot, near your fitness space will make your workout routine that much more seamless and streamlined since you won't have to go all over the house just to get started.
Here are a few ideas for controlling your common household exercise accessories.
Yoga mat straps are a great way to keep your mat rolled up and portable so that you are ready to go every time you set out to achieve control of body, mind, and tranquility through yoga.
Lifting weights is one of the best ways to sculpt your body.If you have a set of dumbbells at home, get a weight rack where you can keep them all in order and off of the floor.
There are so many exercises that you can do at home with an exercise ball. The problem is where to stack and store this large piece of equipment so it doesn't roll around. Try using a base to keep your ball in one place.
To store fitness equipment like resistance bands, jumping rope, and hula hoops, try using simple wall hooks like this one.
This tiered basket stacker is also a great way to keep miscellaneous fitness gear organized. You can store wrist and ankle weights in one basket, weight belts and gloves in another level, and bands & ropes in yet another bin.

We are jonesing to hear the details of your organizational struggles. Give us the dirt and win a prize! Just leave a comment under this post telling us what is the biggest organizing challenge in your bedroom.
By leaving a comment you will automatically be entered into our contest to win a $25.00 gift certificate from The Container Store provided by Mission 2 Organize. Be sure to check back because we will take each of the comments and turn them into a blog post that will help you to solve your specific concern.
This month you will find the ladies of Mission 2 Organize at the next "Mixins: Social Events with a Purpose" Mix Session. Everyone will enjoy one complimentary drink and gourmet snacks.
We will be speaking on the topic of home and office organization techniques. Learn all of our best tricks, plus get a special discount offer just for joining us.
Mixins Mix Session
with Mixins & Mission 2 Organize
When: Tuesday, August 30, 2011 at 6pm
Where: Fleming's Prime Steakhouse & Wine Bar,
25 E. Ohio St, Chicago, IL
RSVP: Tickets Available Online Now
Exercise produces endorphins that fight against the effects of depression. We hope that after you read our newsletter you are inspired to get in shape and get a little bit happier as a result.
You can trust in Mission 2 Organize to help you out in so many different ways, so you can actually enjoy the finer things in life, like a good book, family time, or a bike ride.
We hope to see some of you for our organizing speech with Mixins at Fleming's Prime Steakhouse & Wine Bar. Your support of Mission 2 Organize means the world to us. Please reach out to us anytime by email or through our website. Thank you for your business and referrals!
At Your Service,
Co-founders, Mission 2 Organize LLC
Photo by Birkenheuer Photography
~Connect with us~