"How 2 Tape Moving Boxes"
First things first. Start your move with STRONG boxes. Knowing that your belongings are secure brings the peace of mind you need during this often chaotic time.
After your boxes are packed, you'll want to be sure each one is labeled clearly. This will make a world of difference when you're unpacking and moving in.
Learn all of this and more in our newest video.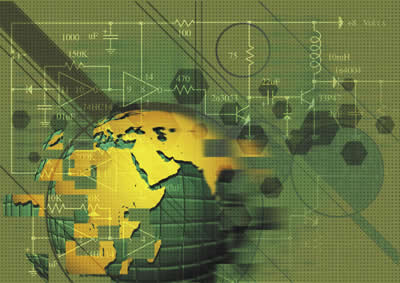 "I was overwhelmed about moving. I was happy that Schae and Bahar got all the materials such as the boxes, packing tape, etc. They packed everything I needed and everything was organized. We got done quickly because I was working with two professionals who knew what they were doing."
~ Robert A. (Chicago, IL)
Featured Recipe
"My Spiced Nuts"
Here it is...another easy-to-make, on-the-go recipe from M2O!
Whether you are moving, having a party, or just hanging out around the house, these mixed nuts will satisfy your sweet, salty, and spicy cravings all at once.
All M2O Services

- Home De-cluttering & Staging
* Starting at $140
- Office Organizing
*Staring at $160
- Packing & Unpacking
*Starting at $150
- Event Planning
*Starting at $120
- Custom Travel Planning
*Starting at $60
- Gift Purchase & Wrap
*Starting at $30
-Design-a-Date, Errands
*Starting at $30
Featured Business
Hoisting & Craning
If you have a piano or a piece of larger-than-life furniture, you can count on Burrows Moving Co. to get it into your new place. With their hoisting equipment and professional team, they can get a boat thru a mouse hole...so to speak!
Hi there!
Believe it or not, packing and unpacking is one of our favorite things to do at M2O. Most people think we're crazy and we agree! We are fanatical about organizing.
Our dream may seem like your moving headache, but not to worry. You can use our May video, newsletter articles, and Facebook posts to gain insight into moving like a professional.
This month we are offering $75 off our packing service. Check out the details below or schedule your appointment online now. And don't forget to check out our new monthly events!
Got Cushion? Get Creative!

Don't worry if you don't have packing peanuts to stuff your boxes for your next move. Here are 10 other things that you probably already have at home that you can use as a fine substitute for padding and filling space in your boxes.
Towels
Linens
Scarves
Blankets
Tableclo

ths

Seat cushions
6 Packing Basics
Here are a few of our 101 Packing Tips. The basics will take you far and serve you well. Happy Packing!
Get many more packing supplies than you think you will need because, inevitably, you will need them.


Place the heaviest things on the bottom, medium weight next, and lightest on top.


Boxes should be filled tightly using crushed paper or towels.


Pack your seasonal items as early as possible and your most frequently used items just before you move.


Use any luggage, bags, or totes that you have.


Keep valuables and important documents with you during your move.
New Monthly Events From M2O
Join the ladies of Mission 2 Organize as we team up with TixMixer to provide you with a whole new set of monthly events. Our goal is to gather with other fun and interesting people in Chicago to enjoy good times at some of the coolest places around town. You can expect a wide variety of activities from us, so why not come every month for something new? We hope to see you all out soon!
Pizza & Wine After Work
with Mission 2 Organize & TixMixer
When: Wednesday, May 25, 2011 at 5:30-9:00pm
Where: Quartino, 626 N. State St. Chicago, IL
RSVP Now: Click here
Let us relieve some of the stress of moving. The two of us will pack all of your belongings in safe and sturdy boxes. Once you move in, we can also help you unpack and setup an organized living space. We have convenient hours with appointments available on weekdays, evenings, and weekends too.
We are so thrilled by all of the support given to Mission 2 Organize. Please reach out to us anytime by email or through our website. Thank you for your business and referrals!
Sincerely,
Co-founders, Mission 2 Organize LLC
Photo by baharPhotography
~Connect with us~
$75 off any packing session of 4 hours or more

Two extra set of hands are better than one, especially when you're packing for your move. Take $75 off any packing appointment that you book in May. Just mention this offer!