How 2 Downsize Your Closet
It's so easy to let your closet get out of control. Behind it's closed door are all sorts of items which really do not belong there.
This video, written and produced by Mission 2 Organize LLC, will help you decide what to remove in order to create more space for all of the things you need to easily access on a regular basis.
Client Testimonial of the Month
"I was despairing because my closet had gotten out of control. Schae and Bahar came to my door and we got right to work. Amazing results in just hours and their fun, lively personalities made the time fly." ~Jayne M.
Featured Recipe
It's a Trifle Brownie!
You have some fun options with this recipe. Save time and use Ghirardelli brownie mix (the best and richest) or make a batch from scratch. Use Cool Whip or whip up your own from scratch (like we like to do). You even get to choose your own liquor!
Your guests will delight at this pretty dessert.

7Organizational Services
- Home De-cluttering & Staging
* Starting at $140
- Office Organizing
*Staring at $160
- Packing & Unpacking
*Starting at $150
- Event Planning
*Starting at $120
- Custom Travel Planning
*Starting at $60
- Gift Purchase & Wrap
*Starting at $30
-Design-a-Date, Errands
*Starting at $30
Featured Business
Clothing Analysis and Personal Shopping
Noelle Cellini, personal stylist, knows that having great style is knowing your body type, understanding your sense of style, and how it fits into your life. Together, you will go through your closet and create a wardrobe while defining a sense of style that aligns with your life.
Hi there!
We tackle closets during nearly all of our client appointments. Whether it's your home or office we're talking about, closets are just an easy place to stash random stuff. You close the door and "forget" about it...until the next time you have to open it!!
It's time for Spring Cleaning and it's time to finally tackle what's behind that door.
Through our March video, newsletter articles, Facebook posts, and blog, we will share with you all of our most valuable insider tips for stress-free closet organizing. We hope that these tips will give you the confidence and motivation that you need to get the job done yourself.
Sound impossible? Mission 2 Organize will be more than happy to execute the entire process for you, with you! Take advantage of our limited time offer featured below or schedule your appointment online now.
6 Closet Organizing Tips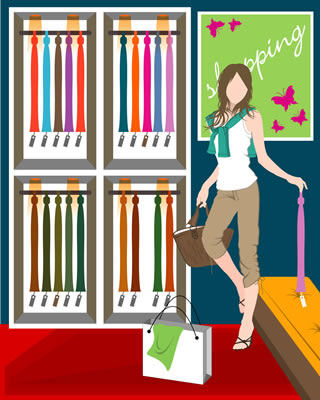 Clear Out Everything- Empty your closets every so often and you will know exactly what you have.
Use Containers - All boxes, bins, and baskets should contain similar items.
Label - Label shelves, boxes, and bins so everyone knows precisely where things belong.
Utilize Vertcle Space - Take advantage of your verticle space by stacking and adding shelving.
Use Wall Space - Add hooks to your wall. You can hang belts, scarves, aprons, and accessories here.

Closet Lessons From Our Clients
A few of our clients have allowed us to take pictures of their organizing projects. Because of their bravery, we can show you some tricks that we used in their particular closets so you can try it out in your own!
Closet #1
This was an easy fix!
Remove and refold each item individually.
Place all similar items in one pile.
Return piles to shelves.
Do not keep loose items on the floor.
Donate items you and your family no longer use.
Closet # 2
Our Facebook Closet Contest winner!

Our passion is organizing and we especially love tackling our clients' closets. You can book as little as two hours or as many as eight hours per day. Just know that you will get TWO extra sets of hands and a whole lot of energy put towards your project.
We are so grateful to all of those who support Mission 2 Organize. Please reach out to us anytime by email or through our website. Thank you for your business and referrals!
Sincerely,
Co-founders, Mission 2 Organize LLC
Photo by baharPhotography
Book your Closet Organizing experience
in March and pay only $175.

Let our team of two work on your closet. We will help you decide what should stay and what should go. We can even help you donate your unwanted items to charity. You'll be surprised how much we can do in just 3 hours time!

Offer Expires: March 31, 2011