Here's what is happening in and around Western North Carolina:
Think Pink- WCMS Is Seeking Women Physicians Who Golf
A Women's 9- Hole Golf Tournament benefiting the Western Carolina Medical Society Foundation has been set for Tuesday, August 7 at 5:30pm at the Grove Park Inn Golf Club.
Do you play golf? If yes, we would like our WCMS women physicians to participate! Hit the links with fellow professional women and enjoy all of the fun, food and surprises that are planned!
If your practice or employer may consider taking a sponsorship, please link here for further information. Some of the sponsorships have 2 players included in the packages. Otherwise, cost is $50 per player.
For more information or questions e-mail kristina@mywcms.org.
WNC Data Link Has a New Look
(submitted by Data Link staff)
In January 2012, WNC Data Link completed an upgrade of the hardware that supports the health information exchange. Working with IBM and the Peak 10 Data Center in Charlotte, WNC Data Link staff successfully deployed five new software and database servers. Jonathan Meadows reports that the installation of the hardware went according to plan. Meadows said, "This represents a major milestone for WNC Data Link. This is the first upgrade to the Data Link technical environment since 2006." Read more.
WNC Hospitals and Health Departments Create Regional Initiative
2012 Shrimp Picnic at NC Arboretum Honors 31 WCMS Cornerstones
Cornerstone Physicians in Attendance
Thirty one physicians, who began practicing medicine in the area in 1980,
1981 or 1982, were honored as WCMS Cornerstones this past Sunday at the NC Arboretum.
Friends, colleagues, representatives from their practices and WCMS staff joined together to honor and thank this esteemed class.
The Shrimp Picnic is held bi-annually by WCMS. This year's proceeds from
the event and all direct donations supported The History of Medicine in Asheville book publishing project, a key initiative of the WCMS Association. The book is being published by Grateful Steps, a physician-owned local book publishing house located on Lexington Avenue in Asheville.
Click here
for an overview of the Cornerstone class and
here
for further information about donating to the Dr. Irby Stephen's
History of Medicine in Asheville
book project.
Minority Medical Mentoring Program Video of 2011-2012 Graduates!
This program pairs minority high school seniors who have a serious interest in medicine with Buncombe County practitioners. We hope that by giving students this unique experience, we are taking positive steps toward achieving health parity by "growing our own." Here is an interview video of the 2012 MMMP Intern Graduates with their thoughts on their experience and their future goals.
NC State Committee Considering Licensing Naturopathic Doctors

Medicaid Continues Massive Recredentialing Effort, Notifies Hundreds of NC Physicians This Week

NC Medicaid is notifying hundreds of physicians and practices this week via email or U.S. mail that they must recredential to remain participating providers with Medicaid.
Medical Malpractice Insurance Rate Decreases in North Carolina

PR Web, 5/31/2012

Cliff Hickam
of Diederich Healthcare reports that the liability insurance company is able to offer medical malpractice insurance to North Carolina medical professionals at an average rate of 15 percent less than what was available in 2011.
Read more
.
Wanted: Cool Stuff We Can Auction Off at Our Upcoming Fundraising Events!
Do you have a beach house or ski lodge you own, rent, or timeshare for a weekend or week? What about tickets to an upcoming sporting event, golf tournament, Disney World, concert or theater performance you could donate to the cause? How about a connection with a celebrity who could have a lunch or dinner with the highest bidder? Anything else unusual? We want to know about it here at WCMS! Click here to find out more.
Caring- It's What We're About- We Reached Our Goal!
The WCMS Annual Foundation Campaign is at $32,000- past our $30,000 goal and still going!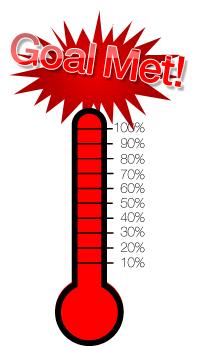 We thank our WCMS physicians for your support and we welcome our new
PIP- Physician in Philanthropy
members. Listing will be available in an upcoming issue of Foundation Builders.
Brent Jeffries, MD
President, WCMS Foundation Board
Cynthia Brown, MD
Chair, WCMS Association Board
"We make a living by what we get. We make a life by what we give."
~ Winston Churchill
Job Board
Board Certified Physicians- Pardee Hospital
Director, Sports Medicine Faculty- MAHEC
Family Medicine Faculty, Geriatrics- MAHEC
Triage/Spanish Interpreter- Asheville Eye Associates
Testimonial from Mountain Kidney and Hypertension Assoc:
"The WCMS Job Board has proven to be a very successful endeavor for our practice. The ad was posted on the webside two weeks ago and we have just hired a new employee with experience which is perfectly matched to the job description. Thank you again for taking the search out of our hands and for the positive outcome."
Becky Slaughter
Office Manager
Mountain Kidney & Hypertension Assoc., P.A
Click here for the complete list of job postings on our website.
Classified Ads

Bi-Level X-Ray Viewbox for sale




Click here for the complete list of classified ads on our website.
Why Join the Western Carolina Medical Society?
WCMS is a thriving 900-plus member professional association of the physicians of western North Carolina and a chartered component medical society of the NC Medical Society and the AMA. The WCMS is an organization run by physicians for physicians.
Our Mission
The WCMS is the physicians' voice advocating for the health of the medical profession, the health of the patient, and the health of the community.
Our Vision
To be a dynamic physician community dedicated to a healthy, vibrant Western North Carolina.
About WCMS
The purpose of WCMS is:
To strengthen the voice of WNC physicians in advocating for the

health of the medical profession, the health of the patient, and the health of our region

To inform, educate and prepare physicians for rapidly occurring changes in health care at national, state, and local levels
To share legislative and policy information and advocate on behalf of physicians in areas of mutual interest
To share available resources in areas of mutual interest
To promote physician-to-physician communication and dialogue in an open, honest and safe environment
Click here for a complete listing of membership benefits.
The Foundation is WCMS' non-profit, charitable arm. The Foundation is well-respected and nationally recognized for its leadership and innovation in addressing issues of access to quality health care, disparities in health, and wellness and prevention for people in WNC. We are committed to involving both community AND physicians in this work.
Our flagship program is Project Access, a comprehensive, volunteer primary and specialty physician network providing access to healthcare at no charge for low-income, uninsured residents. Another key program is the WNC Interpreter Network, which addresses disparities in health due to linguistic barriers.
The archive of WCMS e-newsletters is available from the publications menu on our website at http://www.mywcms.org/News-and-Events/Weekly-E-Newsletter Thank you for your interest in WCMS. If you have any questions, comments or concerns, please feel free to contact me or any one of our courteous, professional staff.
Sincerely,
Miriam Schwarz, MPA
WCMS CEO/Executive Director