Fan Mail
FACEBOOK PAGE- Reaches 1001 FANS!


Almost every day fan mail from all over the world arrives via email, Facebook and YouTube comments. The "Fan of the Month" in March is our Facebook Friends.

Here are some of the comments that you left on our page:

Wicked !! I believe that envisioning the future is a new thing "deafcore" ;) cool - Hokin Zerga

wow, that is good and show hearing people deaf can do it. bravo proud of them. I would love to watch them. - Danielle Bohannon

BRILLIANT!!!!!!! THAT IS THE WAY TO EDUCATE THE PEOPLE THAT THINK THAT WE CAN'T DO ANYTHING, BUT WE CAN!!!!! YES, WE CAN ALL WE CAN'T DO IS CAN'T HEAR!!!! YES!! - Kimberly McCachren

Can't wait to see the movie!! - Janette Duran

cool I never knew they are just like all of us who trying to do things that we want to do! :) I has a dream for being interior desginer.... how? and I can't wait to see that movie to feel how they are feeling in this world :) it's amazing:) I wish there are more deaf people in tv shows... movies... makes me feel good seeing them signing and stuff.. - EevaLeena Thrush

I fell in love with this... Amaze!! We can do anything there is no stopping just cuz we are deaf!! Hearies need to learn that we Deaf can do anything even SING and all that!! - Amee Johns


Our Title Song on iTunes











Our title song SEE WHAT I'M SAYING by Powder is now up on iTunes. A percentage of all sales go towards the production of a music video, so check it out!

iTunes - See What I'm Saying

Go to iTunes, search
"See What I'm Saying" and choose the one by Powder.
Photos by Snook
We are in development of a music video in sign language to make this song accessible to everyone.
Sneak Preview:
Philadelphia Film Festival

Saturday, April 4th
7:00 PM
International House
3701 Chestnut Street
Philadelphia, PA

Sunday, April 5th
12:00 PM noon
The Prince Theatre
1412 Chestnut Street
Philadelphia, PA

Buy tickets online here
Philadelphia Film Festival

Please forward this to your friends in Philadelphia. I look forward to seeing you at the festival!

Hilari Scarl
Director/Producer

Sneak Preview:
Rochester Deaf Film Festival
Rochester, NY

Saturday, March 28th
3:00 PM
Dryden Theatre
George Eastman House
900 East Avenue
Rochester, NY

Buy tickets online here
Rochester Deaf Film Festival

More info about the festival here
Rochester Deaf Film Festival Info

Please forward to your friends in Rochester, NY. I look forward to seeing you in Rochester!

Hilari Scarl
Director/Producer

Upcoming Sneak Preview Screenings
Booking Sneak Preview Screenings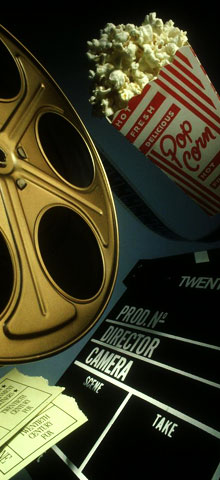 We are booking a handful of sneak previews for select audiences in a few communities. If you would like to book a sneak preview for your group, school, organization or community, please email me for information:
Hilari Scarl
Why Sneak Preview Screenings?
Most documentaries go through changes throughout their screening process. We have a top-notch team committed to thoroughly testing the film and making changes before our world premiere and official release to give us the best chance at distribution and getting the film into theaters.

This is an exciting time to see the film and be part of this process.

This is a very expensive procedure and funds are needed to help us with these last few changes. Please donate below or consider coming on board as an investor or sponsor. Thank you!

Special Thanks
A very special thank you to the following who helped get us to these festivals and are assisting in funding some last minute post production needs.



Thank you to our newest donors and investors


The Francis Alexander Foundation/
Randy Fippinger
Richard Buckley
Jane Cook at Sign Language Specialists
Ron and Nancy Garret
Renee Ross
Ron Obray
James Foster

Johndavid Williams
David Pevsner

Dan O'Driscoll
Mitch Cohen
Robert Stevenson
Bryan Bolding
Shelly Browning
And many, many (many) more

Special thanks for the strong support this month from:
Tom Driscoll
Colm McFeely
Paul Lucas
Lisa Leeman (consultant)
Tom Miller (supervising editor)

Marcus Taylor (editor)

Morgan Stiff (editor)
Joe Milner (sound designer)
Kubi Uner (composer)


You can see a list of all of our sponsors on our website on our links page: See What I'm Saying

Thank you!

Donations Urgently Needed

We are in need of immediate funding to hire interpreters and pay some travel costs for our entertainers.


When our journey began two years ago, the cynics in Hollywood said this couldn't be done. Thank you for believing in this vision with me and
helping me prove them wrong
. We're only just beginning.
$25 - will help pay for transportation
$50 - will help pay for interpreters for Q&A sessions
$100 - will help pay for airfares for the entertainers to attend their screenings
$500 - will help pay for educational workshops, Q&A and panel discussions at events
$1,000 - will help pay for our next step: touring, distribution and DVD production




Other:


Please feel free to donate through our website and enter your own amount. Click on the button on the left column under the poster.

See What I'm Saying - official website

Please donate so we can show you the film!


About The Film

Still curious about a few things?
www.SeeWhatImSayingMovie.com
Please forward this newsletter using the link at the very bottom of the page and help spread the word!
Happy St. Patrick's Day, everyone.
Thanks for showing me so much love.