Greetings!
This issue of TESL Ontario's Membership Minute newsletter will provide you with updates on the Post TESL Certificate Training Program and fee reimbursement system, TESL Ontario Recognition Awards, local TESL Ontario affiliate news, new and upcoming publications related to the field of language instruction and much more.

This is your newsletter and we encourage you to contact us with any ideas you may have for the Practitioners' Corner, the Member Spotlight or TESL Tidbits sections by emailing me at membership@teslontario.org.
Best Regards,


Allison Keown
Member Services Manager
TESL Ontario Member Spotlight
Dedicated ESL Professional retires after 25 year career
Monica McClure, newly retired (June 29, 2012) Department Head of Language Programs at the Durham District School Board, has been a symbol of commitment, resourcefulness and heart for over 30 years. She has, with the trust of her principals, the assistance of her amazing instructional team and administrative staff, taught, created and supervised the DCE English language programs across Durham Region (currently in Oshawa, Ajax and Pickering) almost from their inception in the 1980s at the board. Monica steadfastly created and promoted adult language programs over the years, mindful to meet the challenges and fill the gaps of the unique immigrant experience in Durham, starting with ESL (from church basements and stairwells) to LINC (now high-tech facilities), to the inclusion of Childminding and the various forms of the current ELT model. The programs run at capacity and those who have either worked with, taught, or attended the classes over the years have never regretted entering a DCE program with Monica at the helm. The schools have been unofficially known as "Monica's Schools."

Her understated passion and generous heart have not only helped thousands of immigrants and visiting students to obtain the English skills necessary to succeed in Durham Region or return home with newly found skills, but also generated off-shoot community commitments to and for them. Some of these include unique class trips and activities, community visits, breakfast clubs and fund-raisers. She also played a role and was fully dedicated to the creation of the two CIC Welcome Centres in the region (in Pickering and Ajax) along with all the other community partners involved.

Words cannot fully express the gratitude and thanks that her staff, her peers across the Durham Region, the TESL Durham membership, her students and the community as a whole would like to express to Monica as she leaves this position. Always committed to a cause, and not letting this "retirement" slow her down, Monica has already moved on to pursue more education in the ministerial field. Surely another organization will be gifted by her presence in the near future. Best wishes for your future Monica, you have been an example and mentor to many and you will certainly be missed!
Written By: Veronica Vulic, TESL Durham President
New Bi-Weekly News Brief
TESL Ontario is pleased to announce the addition of a new bi-weekly publication that will be delivered to your inbox every other Wednesday.

The TESL Ontario News Brief is an informative e-news publication that will provide content relevant to the field of language training.

The publication is designed to help you stay informed of news that may affect your profession and also contain
s a special In the Classroom section that will provide related articles to help you build on your classroom techniques.
All TESL Ontario members will automatically receive The TESL Ontario News Brief via email. If you don't wish to receive the e-news brief you can simply unsubscribe by clicking the link provided at the bottom of each issue of the publication.

You can access the TESL Ontario News Brief with your iPhone, iPod Touch, and Android to get the publication delivered automatically, straight to your device. Search the App Store (for iPhone or iPod Touch users) or the Android Marketplace for "MultiBriefs," and then add the TESL Ontario feed once it downloads.
Tutela.ca National Repository for ESL Professionals
Tutela.ca, funded by Citizenship and Immigration Canada (CIC), is the online repository and community for English as a Second Language (ESL) and French as a Second Language (FSL) professionals across Canada. As a repository, Tutela.ca provides classroom materials, lesson plans, assessment information, reusable learning objects and much more. As a community, Tutela.ca enables teachers and other professionals to share materials, discover new approaches, get solutions and network.
A Repository
CLB- and NCLC-referenced
Adult ESL/FSL focused
Classroom materials
Lesson plans
Assessment information
Literacy resources
Higher level material for academic and work-focused programs
Academic articles
Learning objects and student activities
Audio/video resources
A Community
Connect with other ESL/FSL professionals
Share materials
Discover new approaches
Get solutions
Discussion forums
Special interest groups (both public and private)
Online web conferencing, meetings, webinars and conferences
Events listings
Job/opportunity postings
Recommendations, comments, reviews
History
Citizenship and Immigration Canada (CIC) and provincial governments invest a significant share of settlement funding in the delivery of language training for newcomers. Curriculum documents and other materials are continually developed for these programs, but without a central repository, coordination to prevent duplication is limited. Multiple websites host resources but none have all of the following characteristics:
National in scope;
Bilingual (English and French);
Inclusion of social media tools; and
Focus on ESL/FSL for adult immigrants.
An intergovernmental committee of language training policy makers identified the need for a national online repository in 2008. The project was endorsed by a pan-Canadian study of adult language training requested by federal and provincial Deputy Ministers in 2009. In order to provide the sector with a jumpstart, CIC provided the seed funding to make Tutela.ca possible.
Vision
The vision of Tutela.ca is to provide a hub for practitioners, especially teachers, to more effectively be able to obtain free resources for teaching as well as network with each other for professional development, curriculum development, and sharing of best practices. We hope that this will facilitate the adult second language training community to identify gaps and to avoid duplication of tools and resources. Tutela.ca will also connect isolated practitioners to a community of peers and facilitate teacher training. Over time, it will also support crowd-sourced development of new training materials.
What Tutela.ca is
For teachers
Inclusive of settlement language training programs nation-wide, English and French
A bottom-up, community-driven site
What Tutela.ca is not
For learners
For private industry
A best practices site
A government site
A top-down site controlled by any one group
Tutela.ca is Web 2.0
The central premise behind Web 2.0 - Read Write Web - is all about using the Internet as a platform for extensive two-way communication and collaboration. Visitors are no longer treated simply as consumers of content, but become active, engaged participants and contributors of information and know-how by sharing, reviewing, discussing and rating content.
Tutela.ca is proud to be part of this paradigm shift. And unlike other more consumer oriented services, Tutela.ca was designed especially with ESL and FSL professionals in mind, allowing users to easily rate and comment on the usefulness and quality of resources, and to flag inappropriate or miscategorized content. Through collaborative feedback and the ongoing addition of new content, Tutela.ca provides the most relevant and useful resources possible.
Fostering Collaboration
Tutela.ca is a huge and constantly expanding resource repository, but it's also a sophisticated interactive community where ESL/FSL professionals can engage with peers and colleagues to network, share ideas, ask questions, keep up-to-date on industry trends and more. Members can take part in conversations, search job and event listings, and create and join groups around topics and areas of interest for even more focused collaboration.
Tutela.ca is community-led, in order to ensure that it remains current and relevant to language training professionals across Canada now and in the future.
Do You Have Content?
Contributions are welcome from any organization or individual. Content can be submitted directly through the Tutela.ca website, or contact us at info@tutela.ca for assistance with the contribution process.
Get Started
Getting started with Tutela.ca is really easy. Head to Tutela.ca, then send us a message telling where you heard about Tutela.ca and how it is relevant to your work. We will be launching the site at various venues this fall, including at TESL Ontario Conference, but the site is nevertheless already open and ready for use. Please do not hesitate to send us a request to join. We are screening registrants simply to keep better track of who has signed up. Once we receive your message, we will send an access code to you that you can use to sign up on the site.
Once signed up, the three simple steps to get you going are:
Get Started: Access and provide feedback on resources;
Contribute: Suggest and share useful content; and
Participate: Start networking and discussing with peers and colleagues in both public and private special interest groups
Post TESL Certificate Training (PTCT)
What is PTCT?
PTCT is training in specialized language instruction based on eight research supported standards. (To learn about PTCT standards, please visit TESL Ontario's website at www.teslontario.net/accreditation.) PTCT builds on a foundation of professional knowledge and skills established in TESL certificate training and developed through classroom practice.
Who is eligible to participate in PTCT courses accredited by TESL Ontario?
To be eligible to participate in a TESL Ontario accredited PTCT course, applicants must have completed a TESL Certificate from a TESL training program accredited by TESL Ontario OR hold a valid TESL Ontario Language Instructor Certificate of Accreditation. In addition, they must have a minimum of 600 hours of experience teaching adults in English as a second language training programs. Applicants are also required to have the prerequisite skills and knowledge specific to the content area of the PTCT course as specified in the PTCT course outline and meet any other admission requirements set by the PTCT course providers.
At this point in time, a limited amount of funding from Citizenship and Immigration Canada (CIC) is available for training fee reimbursement for PTCT course graduates who are currently working in CIC funded programs in Ontario. Reimbursement will be provided to instructors based on availability of funds at the time of application.
PTCT course graduates who hold a valid TESL Ontario Language Instructor Certificate of Accreditation will receive their TESL Ontario PTCT Certificate of Recognition through the Registry of Accredited Language Instructors.
What TESL Ontario Accredited PTCT courses are currently available?
Advanced Pedagogical Grammar (Canadian College of Educators)
Professional Development (PD) Partner Training (Toronto Catholic District School Board)

Language Training for Employment (LTE) (Humber College

)

Higher Level Language Training for Internationally Trained Professionals and Skilled Workers at Stage II/III (CLB 8-10) (Algonquin College)

Developing e-Materials for Language Training (LearnIT2teach

Stage 4) (New Media Language Training Inc.)
To access an updated list of the accredited PTCT courses and providers' contact information, please visit TESL Ontario's website at www.teslontario.net/accreditation. If you have any questions about course schedules, fees, admission requirements, locations, etc., please contact the course providers directly.
How can a training provider apply for PTCT Course accreditation?
To learn about PTCT course accreditation application process and view PTCT outline exemplars, please visit TESL Ontario's website at www.teslontario.net/accreditation/ptct.
PTCT Fee Reimbursement Administrative System
To start an application for PTCT fee reimbursement, please go to http://ptct.teslontario.org. You may also visit TESL Ontario's website at www.teslontario.net/accreditation and click on the link for 'PTCT Fee Reimbursement Administrative System" which can be found at the bottom of the page under the heading 'PTCT Fee Reimbursement Administrative System Introduction'.
If you have any questions or concerns about PTCT, PTCT Course Accreditation, or PTCT fee reimbursement, please contact Reza Mazloom-Farzaghy at reza.mazloom@teslontario.org or by phone at 416-593-4243, ext. 205.
Member Benefits & Savings Programs
The TESL Ontario Association Health and Dental Plan offers members the security that extended healthcare coverage brings.

Many TESL Ontario members are concerned about rising healthcare costs and the lack of health benefits from their workplace.

Because of gaps in government health insurance plans, TESL Ontario members may have to pay for many everyday healthcare expenses out of their own pocket. These include dental care and check-ups, prescription drugs, eyeglasses, preferred hospital accommodation, visits to a chiropractor, and more.

TESL Ontario members can purchase affordable coverage under the TESL Ontario Association Health and Dental Plan, at a reduced group rate.
There are a number of plans available that offer coverage for:
Medical expenses
Prescription drug coverage
Dental coverage
To take advantage of the TESL Ontario Association Plan, members may choose to sign on the TESL website or visit http://www.owenandassoc.com/ for information and registration.
Members may also contact Owen and Associates personally, and are encouraged to call 1.866.251.2841.
TESL Ontario members can purchase admission tickets for up to 35% of the regular gate prices, by purchasing tickets at our online CNE ticketing page at:
https://secure.ticket-ops.com/Canadian_National_Exhibition/TES9811022012
Click here for complete details of all TESL Ontario member benefits and savings programs.
TESL Ontario Website Spotlight
TESL Ontario Career Site
TESL Ontario's website features a Career Section where new job postings, of interest to language training professionals, are posted on a regular basis.
In the coming months we will be adding a new sub-section of the Career page that will include articles on job search methods, interview skills, resume writing tips, career advancement advice and much more provided by Audrey Prenzel of Résumé Resources.
Audrey will also be providing feature articles for TESL Ontario's CONTACT magazine.

Audrey is a career transition expert operating www.resumeresources.ca

Audrey is an multi-award winning Certified Advanced Résumé Writer and is Canada's first Certified Employment Interview Consultant. She holds a Bachelor of Arts Degree and a Bachelor of Education Degree.

Audrey wrote Canada's first and only Canadian Forces career book: Military to Civvie Street. The Complete Job Transition Guide for those Leaving the Canadian Air Force, Army & Navy.

Before launching her service in 2001, Audrey served as a Classroom, Special Education Resource Teacher, Life Skills Teacher, and as a Provincial Master Math Trainer.

A media favourite, Audrey is known for her lively presentations and seminars she delivers throughout Canada and the US.
Many of you had the opportunity to hear Audrey speak about helping our students with career success at last year's conference.

Email Audrey resumeresources@gmail.com
Follow Audrey on Twitter @AudreyPrenzel
TESL Ontario Affiliate Updates
TESL Toronto
Executive Board Welcomes new members!
The TESL Toronto Executive Board welcomes three new members - Carolyn Bergshoeff, Christopher P. Madden, and Arlene Samlalsingh. With experience in settlement organizations, colleges, universities, secondary schools, OSLT courses, teacher training programs, private language schools here and abroad, distance learning programs, and administration, the TESL Toronto Board is proud to represent the diversity of ESL professionals in our city today.
TESL Peel Halton Etobicoke
PHE FALL and PD
Date: October 26, 2012
A new exciting format
A new location- but seating will be limited!
More fabulous gifts for our valued members.
Emails with all the details will be sent to our affiliate in July
PHE Board Positions Available
We are seeking a new board member - Please submit a resume & cover letter to pheoffice@teslontario.ca
TESL Ontario Member Q & A
Q: What are the requirements and fees involved with reinstating my lapsed Certificate of Language Instructor Accreditation?
A: To reinstate your lapsed Certificate of Language Instructor Accreditation, you are required to
fill out and mail, email, fax, or deliver the "Language Instructor Accreditation Reinstatement Application Form" to TESL Ontario. This form is available at http://www.teslontario.net/accreditation/language-instructor, under the heading "Accreditation Reinstatement";
pay the administration fee of $50.00;
have maintained your standard membership to the current year while your accreditation was inactive. If your standard membership has expired as well, you will be required to pay the outstanding standard membership fees for the lapsed years. This will include the period from the year when your standard membership expired to the current year. For example, if your accreditation and membership had expired in December 2010 and you applied for Language Instructor Accreditation reinstatement in August 2012, you would be required to pay the outstanding standard membership fees for the periods (two years) listed below:
Dec. 2010-Dec. 2011: $86.00
Dec. 2011-Dec. 2012: $86.00
pay the prorated accreditation fee, which will not exceed $80.00, for the period starting from your current reinstatement approval date to your next renewal date. In the example mentioned above (assuming that your reinstatement application is processed by late August), you would be required to pay a prorated accreditation fee of $26.00 for the period of September 2012 to December 2012 (four months);and

provide proof of completion of 5 hours of professional development (PD) per year for the period starting from the date of last accreditation renewal or initial accreditation (as applicable) to the most recent renewal due date.

In the example above, assuming that you last renewed your accreditation in December 2010, you would be required to submit proof of 5 PD hours for the period of Dec. 2010-Dec. 2011. Any missing PD can be completed online through the TESL Ontario website (free of charge) after the outstanding fees are paid off, and the applicant's membership number is reactivated.
The required fees can be paid by cheque, VISA, or cash (in person).
If you have any questions or concerns aboutreinstating lapsed Certificate of Language Instructor Accreditation, please contact Carolina Zuza, the TESL Ontario Accreditation Coordinator, by email at accreditation@teslontario.org or by phone at
416-593-4243, ext. 201.
TESL Ontario Recognition Awards
TESL Ontario is committed to recognizing exceptional members for dedication, excellence and commitment in the language training profession. One of the ways we do this is by honouring selected members each year with one of two TESL Ontario awards: The TESL Ontario Silver Pin Award and the new TESL Ontario Sparks of Excellence Award.
TESL Ontario
Silver Pin Award

The TESL Ontario Silver Pin award is designed to recognize those individuals who have demonstrated significant, ongoing commitment to the language training profession. Up to 3 Silver Pin awards are presented each year.
The selection for pin recipients is based on the following criteria:

* Nominees must show significant contribution to the ESL profession beyond the scope of an individual's day to day job responsibilities.

* Long standing commitment to the profession is required over a period of at least 15 years.

* Nominations are accepted from TESL Ontario Affiliates through Affiliate Representatives and the TESL Ontario Board.

* Submissions must be received by TESL Ontario from your local affiliate before the September 30, 2012. Please note that submissions past the deadline will not be considered.

* Final selection will be made by the TESL Ontario Board

The TESL Ontario Silver Pin Award nomination deadline is September 30, 2012.
For detailed information about the Silver Pin Award and the nomination process please click here.
TESL Ontario
Sparks of Excellence Award

This new award is designed to recognize and acknowledge the excellence and commitment of TESL Ontario members. Two Sparks of Excellence Awards will be presented each year.
The selection for award recipients is based on the following criteria:
Nominees must have demonstrated their commitment to the ESL profession in one of the following ways:
* By providing an outstanding educational experience to their students by going above and beyond the expectations of their teaching position
* By demonstrating exceptional leadership/mentoring expertise towards colleagues and/or student teachers in their work place.
Nominee qualifications include:
* Nominees must currently be employed in a language training program in Ontario

* Nominees must be members of TESL Ontario in good standing.

* Nominees must have been involved in the ESL profession in either an instructor or administrative capacity for a minimum of three years.

* Their extraordinary commitment must exceed minimum expectations for the completion of the duties of their day-to-day employment.
The nomination deadline for the Sparks of Excellence Award is September 28, 2012.

For detailed information about the Sparks of Excellence Award and the nomination process please click here
Career Corner
Welcome to the Career Corner, a new section of the Membership Minute newsletter that will bring you hints and tips on career related topics such as:
Resume writing
Job interview skills
Job search techniques
Career advancement
using social media in your job search
and much more!
~~~~~~~~~~~~~~~~~~
5 technical résumé mistakes job seekers make
1. Ensure your document is in MS Word and saved as a ".doc" and not a ".docx". Many companies and institutions still cannot open ".docx" files. So, if the hiring manager can't open it, he or she certainly cannot read it. (It is smart to also have your documents ready to send in PDF and plain text as well).
2. Using a generic, default template. Each person is unique and so should their résumés and cover letters. The order of the content varies from new grads vs experienced instructors. Not everybody will have the same sections. And, sadly, most templates still start with the outdated "objective". We'll discuss what you should use instead in upcoming newsletters
3. Forgetting that more and more, résumés are being scanned by computers before they will be read by humans. So make sure you have industry specific key words within your documents to heighten your chances of being called in for an interview. Sample key words for ESL Instructors span "Multi-Cultural Awareness", "Course Design", "Curriculum Development", "Student-Faculty Relations", and "Assessment & Reporting"
4. Omitting a "Computer" or "Technology" section on the résumé. Don't make the assumption that the reader will "get" that you can use a variety of programs. Simply list what you can use. Don't tell a story just show what you know
5. Checking the properties section of your file. Each computer has its own default properties embedded. This is especially common at schools and publically shared computers. Make sure your information and not somebody else's is in each field. Go to "file" then scroll down to "properties". Fill in the title and author section accordingly.
Good luck.

Audrey Prenzel

Practitioners' Corner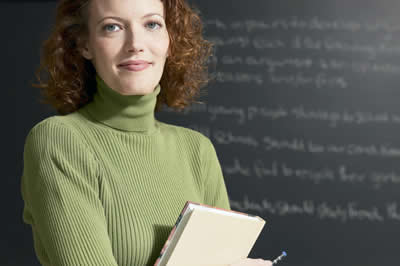 Hello Bingo
A great conversation game for the first few days of class.
Set up a page with 5 columns and 5 rows. Each box holds a different inquiry.
Students must circulate around the room and speak with other students to complete the information in the boxes.
The first student who completes the boxes in rows like a bingo game (across, down, diagonally) is the winner.
Click here to view complete details from the English.com website.
SHARE YOUR IDEAS
Click here to submit your ideas, questions or responses for the Practitioners Corner.
TESL Ontario Job Board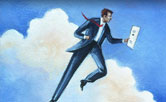 Looking for a job?
The TESL Ontario Job Board is updated regularly with new positions.
Click here to view recent posted positions.
Have a position available?
Post your openings on TESL Ontario's Job Board.
Click here for more details.
Upcoming issue of CONTACT
SUMMER ISSUE PREVIEW
The forthcoming issue of CONTACT, slated for release in late August.
The main article, "Sending them Back to the Well" by Chirawibha and John Sivell, is full of practical ideas on how to use, reuse, and re-reuse a text. Amir Azizmohammadi explains how writing teachers and writing students may be talking at cross purposes, using the same words to talk about writing essays but meaning different things.
Cindy Moser introduces "Prevention is the Best Medicine", an 11-item toolkit containing everything needed to deliver instructional sessions on occupational health and safety and workers' compensation in Ontario.
Also, Pat Campbell describes the Good Reads project, which got best-selling Canadian Authors to write novellas for language learners. We also have activities, news, and miscellany.
Click here to access past issues of CONTACT.
Send an email to the CONTACT editor, Brett Reynolds with your article ideas, proposals and letters to the editor for upcoming issues of CONTACT
Upcoming Professional Development Events
TESL Ontario Annual Conference
November 8 -10, 2012
Sheraton Centre, Toronto
TESL Ontario Affiliate Events
TESL Windsor
Fall Workshop
September 29, 2012
TESL Kingston
Fall Workshop
October 27, 2012
TESL Peel/Halton/Etobicoke
Fall Workshop
October 26, 2012
TESL
North York / York Region
Fall AGM & Mini-Conference
October 15, 2012
For details of these Affiliate events click here
Online Events
Scheduled Twitter Chats
#ELTChat
Wednesday's 4:00-5:00 PM
Join a weekly Twitter Chat using the hashtag #ELTchat.
The scheduled discussion has a chosen topic each week and is attended by language teachers, administrators and directors world-wide.
#EAPChat
Every other Monday 1:00 - 2:00 PM join a scheduled twitter discussion using the hashtag #EAPchat and chat about topics important to instructors in English for Academic Purposes (EAP).

Click here for complete details and chat schedule.
FREE Webinars
Friday's 4:00-4:30 PM
American TESOL Institute's Shelly Terrell conducts Free 30-minute webinars on various language education topics.
You can choose to "Enter as a Guest' or create an account.
Click here to access the webinars.
For more information about the free webinars click here.
TESL Tidbits
TESL Ontario
New Affiliate Logos
TESL Ontario Affiliates have been provided with new logos and will begin displaying them on their websites and promotional materials in the near future.
~~~~~~~~~~~~~~~
TESL Hamilton
New Website
TESL Hamilton has unveiled a new website check it out at: http://www.teslhw.org/
~~~~~~~~~~~~~~~
TESL Ontario Welcomes New Employee
We are delighted to welcome Kevin Gamble as the TESL Ontario's new Office Coordinator. Kevin can be reached at administration@teslontario.org
~~~~~~~~~~~~~~~
New Affiliate Executive Appointments:
TESL London
Karen Macari
Treasurer
TESL Toronto
Tyson Seburn
Affiliate President
~~~~~~~~~~~~~~~