Greetings!
In this issue you can catch up on all the recent TESL Ontario news and announcements, including 2011 conference webcast release, recent issues of Contact, new member savings programs and upcoming professional development events.
We are also working on several new projects and initiatives here at TESL Ontario.
In the coming months you can expect to see announcements on the following:
2012 ESL Week Contest
2012 Member Survey
New TESL Ontario Accreditation Coordinator
This is your newsletter and we hope that if you have any items for the Practitioners Corner, the Member Spotlight or TESL Tidbits sections that you will share them by emailing me at [email protected].
Best Regards,


Allison Keown
Member Services Manager
TESL Ontario Member Spotlight
SARNIA YMCA STUDENTS AND TEACHERS PARTICIPATE IN PARADE OF LIGHTS
A number of our English language learners, friends, family, and staff from the YMCA Learning and Career Centre in Sarnia participated in the December 3 Sarnia Kinsmen Parade of Lights for the first time. The parade theme was Christmas Around the World, so we thought it was a most appropriate time to show our city that "the world" lives right here in Sarnia.
To prepare for the parade, we first showed our learners a video of a previous night parade, since most of them have never attended one before. They were also given a reading which explained parade details and the rationale for being involved in it: cooperating on this project builds teamwork skills which are important to employers; it is an opportunity to show that newcomers desire to participate in and belong to our community; and it promotes our newcomer programs to others who need to know about them.
Learners assisted in lettering signs for their home countries, as well as signs wishing "Peace on Earth" in English and in their first languages. Preparing and dressing for winter was a timely topic in some classrooms in the week leading up to the parade.
On the day of the parade, many hands pitched in to decorate the YMCA bus with about 1000 lights, which we were grateful to borrow from YMCA staff and a local company. We were also grateful to our bus driver, who volunteered her time to drive in the parade. We walked in front of the bus carrying our signs, which were also lit with donated battery-operated lights. We had great fun walking the parade route, and many of the newcomers were encouraged to hear calls of "Welcome to Canada" along the way.
Written By: Joleen Vanderheide, LINC/ESL Instructor
Photo Credits: Karen Elliott
2011 Annual Conference Webcasts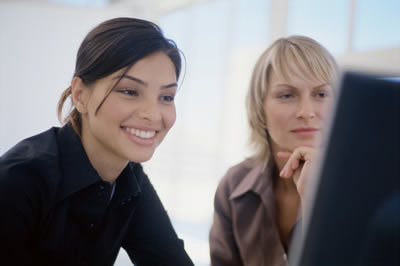 Once again this year, several of the sessions, plenary and panel discussions were filmed at the TESL Ontario 2011 Annual Conference and are now available to all members for viewing on the TESL Ontario webcast system.
This is a valuable member benefit for those of you who were unable to attend the conference or simply want to view some of the sessions you missed.
You will need your membership number and the password 27carlton in order to access the webcast sessions.
New Member Savings Programs
TESL Ontario is always looking for new Member Savings Programs and in recent months we have had a lot of success adding some popular theatre options, book stores and more! Descriptions of the new Member Savings Programs are listed below:
Dell Canada
TESL Ontario members now have access to Dell Canada's Member Purchase Plan (MPP). This plan provides members with exclusive offers and savings of up to 30% off on select PC systems and 10% off Dell Canada mobility products. The TESL Ontario Member ID number 6018341.
DanCap Productions
Save up to 20% on various shows offered from DanCap productions through out 2012. Members can use the TESL Ontario promo code BENEFITS to access the discount either online www.dancaptickets.com or by phone 1.866.950.7469.
Some of the 2012 Toronto performances include: Green Days American Idiot, The Heights, Shrek the Musical, West Side Story, Beauty and the Beast, Million Dollar Quartet and much more.
**Discount not valid on Saturday evening performances.
The Grand Theatre - London
TESL Ontario Members will receive a 20% discount off ticket prices for select shows at The Grand Theatre again this year. The first two shows available for this discount are The Great Gatsby (begins February 17) and Tempting Providence (begins March 16).
TESL Ontario members can order tickets online at www.grandtheatre.com or by phone at 519-672-8800 and quote the promo code TESL.
Mirvish Productions
TESL Ontario members can save 20% off performances of Potted Potter playing at Panasonic Theatre in Toronto from February 11 to March 4. Potted Potter is an parody performance based on the 7 Harry Potter books. Use promo code SQUIBS When ordering tickets online at www.mirvish.com or by phone at 1.800.461.3333.
Save 20% off tickets for The Blue Dragon playing at the Royal Alexandra Theatre in Toronto until February 19, 2012. Use the promo code LePage when ordering your tickets online at www.mirvish.com or by phone at: 416.872.1212.
"The Blue Dragon is the evocative tale of a Canadian in modern day China, told with eloquent dance, electrifying performance and spectacular, cinematic staging."
New Readers Bookstore
TESL Ontario members are now entitled to a 10% discount on online purchases over $50 at New Readers Bookstore, a resource bookstore for Adult Learners, Literacy Practitioners and other Educators in the areas of essential skills, workplace literacy, and ESL.
The offer is valid from January 1, 2012 to December 31, 2012. Use the promo code TESLON11 when placing your online order at www.newreadersbookstore.ca
Booksmarts Canada - Kitchener
TESL Ontario members are now entitled to a 10% discount on book purchases at Booksmarts Canada in Kitchener. Please present a valid TESL Ontario membership card upon check out to receive the discount. http://booksmartscanada.com/
**Offer valid in store only, not available on giftware, special orders, or in conjunctions with other sales and offers.
GTA Educational Books and Toys Teacher Supply Outlet - Mississauga
TESL Ontario members will receive a 10% discount on purchases at GTA Educational Books and Toys Teacher Supply outlet in Mississauga. Please present a valid TESL Ontario membership card upon check out to receive the discount. http://www.gaebt.com/
The Learning Tree Educational Store - Burlington
TESL Ontario members will receive a 10% discount on purchases at The Learning Tree Educational Store in Burlington. Please present a valid TESL Ontario membership card upon check out to receive the discount. Members can also shop online at: http://www.learningtreecanada.com/ and use the promo code: TESL MEMBER
PT Campbell BookDealer - London
TESL Ontario members will receive a 10% discount on purchases at PT Campbell Bookdealers in London. Please present a valid TESL Ontario membership card upon check out to receive the discount. http://www.ptcbooks.ca/
In addition to these new benefits, we have a number of providers that offer TESL Ontario members a variety of member benefits programs in the following areas:
Click
here
to view full details of all the TESL Ontario member benefits and savings programs.
TESL Ontario Website Spotlight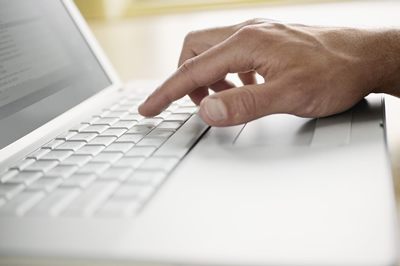 TESL ONTARIO EVENT CALENDAR
TESL Ontario's new website features an event calendar that shows all scheduled professional development (PD) events for TESL Ontario and all TESL Ontario Affiliates.
Simply click on the event calendar on the top right corner of the home page of the TESL Ontario website.
The event calendar can be viewed by week, month or year. All dates that are bolded and underlined indicate that a PD event is scheduled for that day. By clicking on the bolded date you can view complete details of that particular scheduled event.
If you are aware of a TESL Ontario Affiliate PD event that is not on the calendar please contact our Operations Administrator at [email protected]
TESL Ontario Member Q & A
Q:
I am retiring next month and want to stay connected to TESL Ontario. Is there a fee category for retirees?
A: Yes. TESL Ontario does offer a reduced fee category for retirees holding a Standard TESL Ontario membership.
If you are currently a Standard member of TESL Ontario, when renewing simply select the fee category for Students, Volunteers and Friends of TESL to access the reduced fee category.
If you are currently an Accredited member, and will no longer require your accreditation to be valid, simply contact TESL Ontario to let us know that you are retiring and would like to change your membership from Accredited membership to Standard membership. This will allow you to renew as a Standard member at the reduced fee rate.
The reduced fee category for Students, Volunteers and Friends of TESL is an annual fee of $60 and is also open to full-time students, volunteers and unemployed members who are not Accredited Language Instructors.
**Please note the reduced fee does not apply to Accredited members.
Q: I will be taking a leave of absence from teaching for 2 years and would like to know if I can let my Accredited membership lapse until I return?
A:
TESL Ontario offers a reinstatement option for individuals planning to take a temporary leave from teaching. (The leave can be for various reasons, including medical reasons, maternity leave, travelling/working abroad, unemployment etc.)
The TESL Ontario reinstatement option allows an accredited member to temporarily inactivate their Certificate of Accreditation by changing their membership from accredited membership to standard membership.
At any point in the future, when the individual requires his/her Certificate of Accreditation to be active once again, the individual can apply for a reinstatement of their Certificate of Accreditation.
Reinstatement requirements are as follows:
Currently, the annual renewal fee is $166.00. This includes the membership fee of $86.00 and the accreditation fee of $80.00. The reinstatement option offers members the ability to save the accreditation portion of their annual renewal fees for the time that the Certificate of Accreditation is not required.
To learn more about the reinstatement process and access the application form, please first visit our website at
http://www.teslontario.net/accreditation/language-instructor
and click on "Accreditation Reinstatement".
Member Survey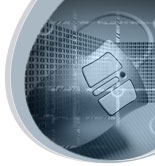 ADD YOUR VOICE!
TESL Ontario is developing a Member Survey to help us better understand your needs.
The survey, which will be released in the coming weeks, will ask questions about how you feel about existing member services, how you would feel about certain new ideas we think might benefit you, what you think we are missing.
The member survey will be your platform to be heard and to bring forward your ideas and opinions that may help us determine the future direction of your association.
We will be offering a draw for a free one-year membership renewal for all participants who choose to enter the draw.
We hope that when you receive your invitation to participate that you will take the time to provide us with your invaluable feedback.


Practitioners Corner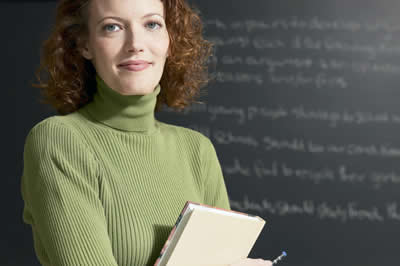 Quick Vocabulary Activities for ESL Teachers
ESL teachers often need some fun activities to help fill in the gaps in class, or to provide some extra fun for students.
Below is a link to an article with several short ESL learning activities shared by language educators across the world.
Click here to view the entire article written by Kenneth Beare at About.com.
SHARE YOUR IDEAS:
Click here to use our online form to submit your ideas, questions or responses for the Practitioners Corner.
TESL Ontario Job Board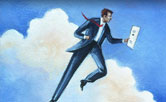 Looking for a job?
The TESL Ontario Job Board is updated regularly with new positions.
Click here to view recent posted positions.
Have a position available?
Post your openings on TESL Ontario's Job Board.
Click here for more details.
Recent issue of CONTACT
WINTER ISSUE
The Winter issue of CONTACT was posted to our website in December.
CONTACT strives to provide many articles of interest to teachers working in all aspects of ESL in Ontario.
This issue contains a
number of fascinating papers, on topics as diverse as critical theory, business
English, and free technology.
Click here to access this issue of CONTACT.
Send an email to CONTACT editor, Brett Reynolds with your article ideas and proposals for upcoming issues of CONTACT
Upcoming Professional Development Events
TESL Ontario Affiliate Events
TESL Ottawa
Full Day Winter PD Event
February 4, 2012
TESL Kingston
Winter Workshop
February 25, 2012
Annual General Meeting
April 26, 2012
TESL Hamilton
Spring Conference
April 21, 2012
TESL London
Spring Conference
April 21, 2012
TESL Toronto
Spring Conference
May 5, 2012
TESL Peel/Halton/Etobicoke
Spring Workshop
May 17, 2012
For details of these Affiliate events
click here
Online Events
Scheduled Twitter Chat
Wednesday's 4:00-5:00 PM
Join a weekly Twitter Chat using the hashtag #ELTchat.
The scheduled discussion has a chosen topic each week and is attended by language teachers, administrators and directors world-wide.
FREE Webinars
Friday's 4:00-4:30 PM
American TESOL Institute's Shelly Terrell conducts Free 30-minute webinars on various language education topics.
You can choose to "Enter as a Guest' or create an account.
Click here to access the webinars.
For more information about the free webinars click here.
TESL Tidbits
2011 Conference Webcasts
More than 40 hours of webcasts from the TESL Ontario 2011 Annual Conference now available to members for viewing.
Click here for access.
~~~~~~~~~~~~~~~
2011 Conference Pictures
TESL Ontario 2011 Annual conference pictures are now available for viewing and download.
Click here to see conference photos.
~~~~~~~~~~~~~~~
New Affiliate Executive Appointments:
TESL Hamilton:
Krystal Donikian, Membership Secretary
~~~~~~~~~~~~~~~
TESL Toronto
Call for Presenters
TESL Toronto is looking for Presenters for their Spring 2012 Conference.
Submission deadline is March 1, 2012.
Click here for details.
~~~~~~~~~~~~~~~
TESL London
Call for Presenters
TESL London is looking for Presenters for their Spring Conference.
Submission deadline is February 20, 2012.
Click here for details.
~~~~~~~~~~~~~~~
CONTACT
The next issue of CONTACT will be published late February and will focus on the 2011 annual conference, as well include articles on the revised CLB's, winning ESL week entries and much more.