Greetings!
It has been a busy and exciting few months here at TESL Ontario, with several projects coming to completion. Recent accomplishments include:
Another successful annual conference
Unveiling of the new TESL Ontario logo at the Annual General Meeting on October 28, 2011
Announcement of the winners of the newly formatted ESL week contest
Launching of the new TESL Ontario website on November 10, 2011
In addition, this past summer new issues of CONTACT magazine were released, several member savings programs were announced and new website features were implemented.
We hope you enjoy catching up on all of the latest news and announcements from TESL Ontario.
Best Regards,

Allison Keown
Member Services Manager
TESL Ontario Member Spotlight
Margaret Meyer recipient of TESL Canada's Honorary Life Membership Award
In 2011, the TESL Kingston Board was unanimous in recommending to TESL Ontario that Margaret Meyer be awarded a TESL Canada Honourary Life Membership.
We were all thrilled when she was awarded this lifetime membership by TESL Canada, and had her expenses paid by TESL Ontario to attend TESL Canada's conference, which this year was held in Halifax.
From 1991-2011 , she has served continuously as an active member of the TESL Kingston Board, having held the following positions:
Affiliate Representative
President
Past President
Membership Secretary (current)
Between 1993 and 2011, she served the TESL Ontario Board in the following positions:
Affiliate Representative for TESL Kingston
TESL Ontario Membership Secretary
Certification and Standards Appeal Committee member
TESL Ontario Conference volunteer
Additionally, in 1999, she answered an emergency call to serve as the TESL Ontario East coordinator of provision of Adult ESL for Kosovar refugees in liaison with Citizenship and Immigration Canada, the Red Cross and the Armed Forces, Trenton and Kingston, Ontario.
In terms of her participation in community groups with social goals such as learner advocacy and human rights, perhaps this quote from a letter Margaret wrote via The Globe and Mail to Joseph Boyden, acclaimed Métis author of Three Day Road and Black Spruce, best exemplifies her commitment to working towards such goals, "I have known many Moose Factory Cree, and I can hear their voices, their very dry sense of humour, their dignity, in your book. Some I knew as my students in the prison schools of southern Ontario, and I can hear their sadness."
Margaret has always advocated strongly for the ESL and Literacy students she taught in the prison schools and in community ESL programs, as well as through various committees in TESL Kingston and TESL Ontario on which she has served. But her concern stretched beyond her own students. When Kingston was confronted with a surge of Vietnamese refugees, she worked with her church committee to provide for their needs. In the Kosovar refugee emergency, she cancelled her plans for a vacation in Halifax and stepped into the gap to organize assistance for them in both Kingston and Trenton. She has volunteered as an ESL tutor for the Afghan Medical Relief Association, and she managed to institute the first professional development opportunities ever provided to ESL instructors in the Kingston prison schools.
When TESL Ontario was an exhibitor at the huge National Job Fair held in Toronto in September, 2003, Margaret was one of four TESL Ontario representatives who staffed a booth to spread the word about TESL Ontario Certification and the minimum standards for TESL training programs. She has contributed to a number of strategic planning sessions conducted by the Kingston Immigration Partnership (KIP). TESL Kingston has benefited enormously from her calm demeanour, welcoming attitude, invaluable experience and wisdom.
Her involvement has not been limited to ESL-related issues, however. For many years, Margaret has been an active member of a church Committee for Social Justice and Community Outreach whose members work with other community groups on a number of initiatives, including the provision of weekly food vouchers to needy families and advocating for the homeless and people living below the poverty line. She has also participated in rallies and protests addressing the injustice of closing the prison farms.
For 30 years Margaret has contributed her considerable expertise, passion, experience and empathy to assist and advocate for ESL students and instructors, immigrants and refugees. She also continues to advocate for the prison inmates she has taught, as well as for other disadvantaged citizens in our community through participation in church committees, community programs and organizations, TESL Kingston and TESL Ontario.
In 2000, Margaret was honoured with the Outstanding Teacher Award, Ontario Region, Correctional Service of Canada for her work with ESL instructors and inmates in the prison schools. In 2003, she was awarded the Silver Pin for exceptional service to TESL Ontario. And now in 2011, she has been awarded a Lifetime Honourary Membership in TESL Canada, as a result of which she finally managed to get to Halifax to take the holiday she cancelled in 1999 in order to coordinate ESL provision for the Kosovar refugees.
Well done, Margaret! You exemplify all we stand for!
Written by: Susan Bain, Webmaster, TESL Kingston
TESL Ontario 39th Annual Conference
TESL Ontario was pleased to welcome the 1515 delegates who attended 39th Annual Conference "Language Learning, a Focus on Success".
This year's 3-day conference featured three Plenary presentations, workshops, research symposia, poster sessions, Technology Fair, Publisher's Display, and our 6th Annual Panel Discussion entitled "Building Pathways to Learner Success."
Of particular note were the three excellent plenary speakers:
Peter MacIntyre, professor of psychology at Cape Breton University, who discussed the topic: "A Focus on Successfully Transforming Second Language Learners Into Language Speakers: The Psychology of Second Language Learners and Communicators"
Jowi Taylor, award-winning writer/broadcaster best known for the CBC Radio program Global-Village, the Peabody Award-winning radio series The Wire: The Impact of Electricity on Music, who presented "What's Your Canada?: Building the Six String Nation."
Donna Brinton, Senior Lecturer of TESOL at the University of Southern California who discussed the topic "English Language Teaching Methods - What's new under the sun?"
The Annual Panel Discussion took place on Friday, October 28th, 2011. The topic: "Building pathways to learner success."had the panel of experts discussing issues relevant to ESL education. Participants included representatives from: Citizenship and Immigration Canada, Ministry of Training, Colleges and Universities, the Ontario Ministry of Citizenship and Immigration, and the Ministry of Education. TESL Ontario's Executive Director, Renate Tilson moderated the discussion.
2011 Conference Webcasts Coming Soon
Once again this year several of the sessions, plenary and panel discussions were filmed and will be available soon on the TESL Ontario webcast system for those of you who were unable to attend.
Conference Information on Twitter
TESL Ontario used a Twitter hashtag for this year's conference, to send out regular tweets containing information about the conference schedule. We were pleased to see that many attendees, presenters and exhibitors also joined the conversation.
New Member Savings Programs
TESL Ontario has added several new Member Savings Programs in recent months.
Toronto Maple Leafs and Toronto Marlies are offering TESL Ontario members special Leaf's Nation package deals. Packages include 2 tickets to one Maples Leafs game and either 4 or 6 Toronto Marlies tickets depending on which package you choose. Click here for package details.
Toronto Rock is offering TESL Ontario members special pricing on lower bowl seats for games at the Air Canada Centre. $32 for Adults and $23 for Youth and Seniors. Click here for details.
Ottawa Senators have provided TESL Ontario members with special pricing for select games through out the season. Members can purchase tickets online using the promo code 'TESL'. Click here to access the online ticket system and to view available game dates.
The Ottawa Senators hockey club, who is providing TESL Ontario with the Ottawa Senator discounts, also has a number of events/concerts at the Scotiabank Place available for discounted prices to our members including:
Andre Rieu Concert (Scotiabank Place - Ottawa) - Tuesday November 22nd at 7:30 pm. 1st Level sides $97.39 and 1st Level corners/end $78.25
Trans-Siberian Orchestra (Scotiabank Place - Ottawa) - Wednesday November 23rd 4 pm and 8 pm shows. 4 pm show seat prices: First level (corners/ends) $51.59, 2nd level (corners/ends) $41.59. 8 pm show seat prices: First level (corners/ends) and 2nd level (sides/corners) $51.59.
Disney Live Stage Show (Scotiabank Place - Ottawa) - Sunday, December 18th 12:30 and 3:30 shows. Floor level seats $61.94, 100 Level seats $40.44, 200 Level seats $30.44
Sens Skills Competition (Scotiabank Place - Ottawa) - Wednesday December 28th at 1:00 pm 1st Level seats $16.25, 2nd Level seats $13.25, 3rd Level seats, $9.25.
To order tickets for any of the above Ottawa area events please contact Jade Fair at 613.599.0372 or by email at fairj@ottawasenators.com and quote the promo code 'TESL'.
Great Wolf Lodge has offered TESL Ontario Members a 10% discount year round on reservations using a TESL Ontario Corporate Code. In Addition, several times a year they offer special promotions of up to 15% - 25% off.
Mirvish Productions has also been offering TESL Ontario members reduced pricing on selected performances. Check the TESL Ontario website regularly for latest offers.
Over the Summer many TESL Ontario Members enjoyed seasonal discounts at the The Canadian National Exhibition, Stratford Shakespeare Festival, Canada's Wonderland and Ontario Place. I am pleased to announce that all of these providers have confirmed they will offer TESL Ontario Members discounts for their 2012 spring/summer seasons.
In addition to these new benefits, we have a number of providers that offer TESL Ontario members a variety of member benefits programs in the following areas:
Click
here
to view full details of all the TESL Ontario member benefits and savings programs.
TESL Ontario Website Spotlight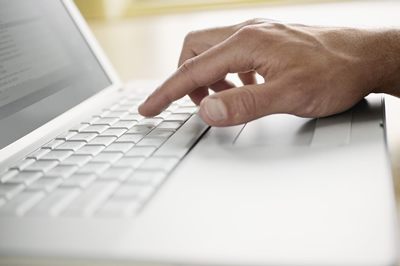 TESL ONTARIO EMAIL ARCHIVES
In July 2011, TESL Ontario added an Email Archives section under the 'Publications' section of the TESL Ontario website to make it even easier to stay connected with your association.
Member communications that are sent out by email will now appear in the archives section of the website, so that any members who may have missed an email from TESL Ontario or new members wanting to become familiar with the association can view recent member communications.
Past and present issues of the Membership Minute Newsletters will also be posted in the archives.
Click here to view the TESL Ontario Email Archives.
TESL Ontario Launches New Website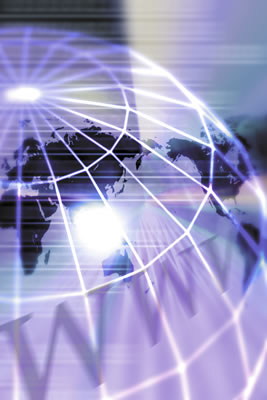 TESL Ontario launched a new and improved website on November 10, 2011.
The brighter, more user-friendly design features a professional development calendar on the home page, TESL Ontario's Twitter feed, improved registry functionality, new 'contact us' features and much more.
Click here to view the new website.
TESL Ontario Member Q & A
Q:
I am sometimes asked by prospective and new members about the "best"
route
to becoming qualified. There is the TESL Ontario certificate, the TESOL
certificate and the TESL Canada certificate (I think). There is also the
university route for OCT qualified teachers. They are not all equal in
terms
of the opportunities they lead to (I think). I find it confusing.
Would you mind having someone explain the differences and recommend which one they think is the best for people who want to teach in Ontario, and in an adult ESL/LINC program.
A: Individuals planning to apply for jobs in publicly funded non-credit adult ESL programs in Ontario (currently, LINC and ELT programs) must hold TESL Ontario Language Instructor Accreditation. For jobs in other ESL programs in Ontario, the required qualifications are determined by employers themselves; they might require TESL Canada Certification (www.tesl.ca), TESL Ontario Language Instructor Accreditation, CELTA, DELTA, TESOL Certificate, etc.
Also, please be aware that individuals planning to teach ESL at public grade schools (J K - Grade 12) in Ontario must be certified by Ontario College of Teachers (www.oct.ca).
Q:
I need to do 5 hours of professional development every year. Is that calendar year, or from the date of my membership?
A:
The required PD should be completed between the first day of your renewal month in a given year and the last day of your renewal month in the following year. For example if your renewal date is July 31st, 2012, to be eligible for your renewal in 2012, you need to do 5 PD hours between July 1, 2011 and July 31, 2012.
We encourage you to submit your questions, comments or suggestions to TESL Ontario using our new online form at: Click
here
to access the form.
ESL WEEK
ESL WEEK CONTEST A GREAT SUCCESS!
This year TESL Ontario changed the format of the ESL Week contest to include several new entry categories that would showcase the many different skills and talents of ESL students and instructors across Ontario.
In its first year under the new format the contest received a large number of entries that were each carefully scored by our group of judges.
One Grand Prize winner and a first place winner from each category were announced at the Welcome Reception at TESL Ontario Annual Conference on October 29th.
TESL Ontario wishes to congratulate once again our talented winners:
The $500 Grand Prize was awarded for an essay entry received from Kathy Song, a student at Polycultural Immigrant and Community Services in Scarborough.
First Place winners from other contest categories include:
Blog: Kristin Myers (instructor, SPEAC International Language Institute) - Toronto
Photo/Collage - Group Entry: Luz Yurani Torres Garcia, Fatemeh Alikhani, Akram Mehr-Ostvar, Mary Gibson, Navdeep Singh (students, Caledon Community Services), Bolton, Ontario
Poetry: Maria Crapsi (instructor, YMCA Immigrant Settlement Services) - Hamilton
Poster: Anindita Modak (student, Malton Neighbourhood Services) - Mississauga
Short Story: Alexandre Hebert (student, ESSO YMCA Learning and Career Centre) - Sarnia
Video: Valeeta Bennett (Instructor, London Language Institute) - London
Click here to view the winning entries on the TESL Ontario website.
All of the entries received were very reflective of the passion and talent of Ontario's ESL students and instructors. We are thrilled that so many individuals took the time to participate and we hope that the contest will continue to thrive with the new format.

Practitioners Corner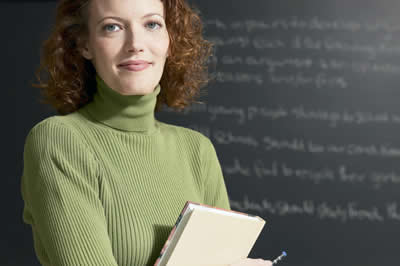 Easy classroom game targets speaking, listening and thinking skills!
A 'Name the Group' ESL speaking game teaches ESL students to speak, listen and think.
Students work in pairs for this activity. One partner reads off a list of words, while the other partner listens, and determines a common link to all of the words provided.
Here is an example:
pizza, bread, cake, muffin
There can be many different possible answers, the answer need only to be logical. e.g. they are all food made from wheat, they are all fattening food or they are all tasty foods.
Click here to view the entire lesson outline provided by eslwriting.org and to download the word game worksheet.

If you would like to share a classroom idea, or would like to ask a question or request advice from your peers on issues specific to teaching ESL please use our online submission form and TESL Ontario will post your contributions or questions in the next issue of the Membership Minute newsletter.
Click here to use our online form to submit your ideas, questions or responses for the Practitioners Corner.
TESL Ontario Job Board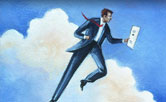 Looking for a job?
The TESL Ontario Job Board is updated regularly with new positions.
Click here to view recent posted positions.
Have a position available?
Post your openings on TESL Ontario's Job Board.
Click here for more details.
Recent issues of CONTACT
RESEARCH SYMPOSIUM ISSUE
The Research Symposium Annual Edition of Contact was released and posted to the TESL Ontario website in July.
The special edition features 6 papers that explore 3 themes and issues presented at the Fall 2010 conference. Including:
How Research Informs Language Learning and Classroom Management
Sociocultural Theory and it's Relevance to Classroom Teaching
The Influence of Research and Second Language Acquisition Theory on Teaching and Teaching materials
FALL ISSUE
The Fall issue of CONTACT was posted to our website in September.
Inside you will find many articles of interest to teachers working in all aspects of ESL in Ontario. Including several articles on topics directly relevant to classroom practice and using technology in the classroom.
Click here to access these issues of CONTACT.
Upcoming Professional Development Events
TESL Toronto
Click here to view upcoming professional development workshops.
Also, TESL Toronto is currently planning their spring conference for May 2012. Details will be posted on the TESL Toronto website as they become available.
TESL Hamilton
Annual General Meeting
on November 24, 2011.
Click here for more details.
For details of these Affiliate events and more click here
TESL Tidbits
51 Municipalities in the Province of Ontario declared ESL Week this year!
~~~~~~~~~~~~~~~
TESL Ontario welcomes new CONTACT Editor
Brett Reynolds.
Send Brett an email with your suggestions for content for upcoming issues of CONTACT at editor@teslontario.org
~~~~~~~~~~~~~~~
Recipients of the TESL Ontario Silver Pin Awards:
Karen Evans
Marta Lee
~~~~~~~~~~~~~~~
TESL Ontario Welcomes two new board members:
Jim Papple
Art Rekhtin
~~~~~~~~~~~~~~~
New Affiliate Executive Appointments:
TESL London:
Teresa Duffy, President
TESL Hamilton:
Vikki Cecchett, President
TESL Durham:
Rodney Cooper, Affiliate Representative
TESL Ottawa:
Tricia Rogers-Simister, Membership Secretary
~~~~~~~~~~~~~~~
TESL Toronto is looking for Presenters for their Spring 2012 Conference.
Submission deadline is March 11, 2012.
Click here for details.
~~~~~~~~~~~~~~~
Join the following Affiliates on Facebook
~~~~~~~~~~~~~~~
TESL Windsor Launched a new website!
Click here to view.
TESL Windsor
Seasonal Dinner get together is scheduled for December 10, 2011.
Click here for more details.