Greetings!
Welcome to the TESL Ontario Membership Minute - a new quarterly newsletter for members about your association member programs and services.
Each issue of the newsletter will contain information specifically targeting membership issues, services and benefits, member profiles, member questions and answers, association news, and community updates and spotlights.

We hope this will help you stay connected to your professional association and your community of peers.

Best Regards,

Allison Keown
Member Services Manager
TESL Ontario Member Spotlight
INSPIRATION LEADS TO A LIFELONG CAREER IN ESL
Credit: Chris Hughes
Copyright: © University of Waterloo, Graphics
Judi Jewinski's long association with ESL and Renison University College in Waterloo began as an undergraduate, when she enrolled in Dr. Harry Tuyn's course called "Usage and Abusage of English." "I loved Harry's irreverent approach to grammar-and his extensive knowledge," says Judi. "He inspired me to do graduate studies with English as a Second Language as my research interest." Having finished her BA and MA in English at the University of Waterloo and established her reputation as a teacher of ESL, Judi was invited in the early 1970s to teach Renison's first ESL course. The ESL program at Renison has grown apace under her leadership. Today, she directs Renison's English Language Institute (ELI)-which refines the language skills of hundreds of students every term through various credit courses (at the undergraduate and graduate levels), non-credit courses and programs, and custom programs for groups ranging from ESL teachers to first-year business students from Japan to internationally trained optometrists.
In recent years, Renison's presence in China has expanded through ELI's collaboration with various 2+2 initiatives at the University of Waterloo. (A 2+2 student completes the first two years of university study at a partner university in China, then comes to Waterloo for the last two years, and graduates with two degrees.) ELI staff provide language testing, diagnostic, and intensive ESL support. In December 2006, Judi was appointed adjunct professor of English at Jiangsu Teachers University of Technology in Changzhon, and she regularly travels to China as a presenter and lecturer.
Judi Jewinski's energetic service to the Renison University College and the wider community extends beyond her role with the English Language Institute. In 1979, Judi was a founding member and the first President of TESL WW (or TESL 7, as it was then known) and she has also served as Affiliate Representative. Judi is now Adjunct Professor of English and Administrative Dean at Renison University College at the University of Waterloo.
When Judi takes time away from her busy professional life, she's usually headed in one direction-straight to Paris. She may have mastered a few key phrases in Chinese and Japanese, but her French, like her English, is impeccable. Paris is a second home to Judi and her husband, Ed. To Judi's delight, she is routinely mistaken for a Parisian by Parisians.
For Judi, however, precious time in Paris isn't just for wandering the streets, the museums, and the markets. It's also an opportunity to write. Judi has authored or co-authored nine books on various aspects of communication in English, including the popular grammar text The Prentice Hall Reference Guide for Canadian Writers and Making Sense in Engineering and the Technical Sciences.
Written By: Susan Hodges-Bryant and Ron Champion
TESL Ontario Social Media
TESL Ontario has increased its online presence with Facebook, Twitter and Linked In. You can now stay connected with your professional association through these popular social media applications.
We believe it's important to stay closely connected to our members and what better way to do that than with social media. Through these social media applications you will receive timely information from TESL Ontario, read articles and other resources related to the language training profession and can successfully use TESL Ontario's social media to make new networking connections and to learn from your peers.
Members who follow TESL Ontario will receive updates, announcements and information regarding:
TESL Ontario policy changes
TESL Ontario new services and initiatives
New membership benefits
TESL Ontario Conference and Affiliate PD events
Newsletters from TESL Ontario and Affiliates

Jobs posted on the TESL Ontario job board
News items relating to the Language Training profession
Links to useful teaching materials and resources for instructors
** The information provided using these social media tools is not meant to replace our current method of communicating with our members via email but rather to enhance our communication efforts with our members to help ensure that important TESL Ontario information and announcements reach as many members as possible, as well as to provide a tool for our members to help them expand their knowledge of the language training profession and make connections with fellow peers.
Summer Fun at Canada's Wonderland
TESL Ontario Members can now purchase Canada's Wonderland admission tickets online at a special corporate rate.

Once you have completed your purchase you can print your tickets off at home.
Additional New Savings Programs:
Ontario Place
Hamilton Tiger Cats
Elephoto
The Wiggles on Stage
Coming Soon!
Toronto Raptors
Toronto FC Soccer club
Toronto Rock Lacrosse
We hope you enjoy these added benefits.
TESL Ontario offers many member savings programs that can help you make the most of your summer, such as
Bird Kingdom
in Niagara Falls,
Free Ottawa area museum
admissions,
Royal Ontario Museum
,
Medieval Times
shows,
local theaters
in London and Pickering and much more.
Click
here
to view full details of all the TESL Ontario members savings programs.
TESL Ontario Website Spotlight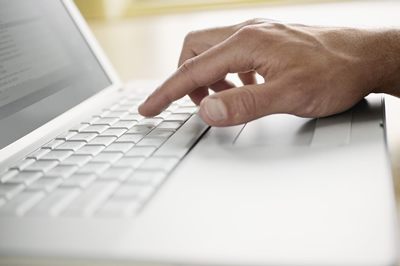 TESL ONTARIO FORUMS
TESL Ontario has set up forums for you to communicate with your professional peers.

The forums are a great way to get answers to your questions, share your successes and help other language training professionals with your expertise and experience.
This is a fantastic networking tool for the TESL Ontario community of language training professionals, and we encourage you to get involved.
To access the TESL Ontario Forums
click here
.
TESL Ontario Member Q & A
TESL Ontario will dedicate a section of each newsletter to answer member questions and respond to your comments and suggestions.
We encourage you to send your questions, comments or suggestions to
membership@teslontario.org
and enter
MEMBERSHIP MINUTE Q & A
in the subject line of your email.
"When will I receive my membership renewal notice?"
Membership renewal notices are sent out approximately 6 weeks prior to your membership expiry date. Renewal notices are mailed to accredited members and emailed to standard members. Members who do not have an email address on record will receive a renewal notice by mail.
A second renewal reminder will be emailed upon your expiry date for both accredited and standard members.
"When does my membership expire?"
"How do I access the online webcasting?"
To access free professional development through TESL Ontario online webcasts click
here
. You will be required to enter your
membership number
and the password
27carlton
.
ESL WEEK
NEW ESL WEEK ACTIVITIES!
TESL Ontario has added several new ESL week activities including writing, video, and photo contests for this year's ESL week
October 23 - 29, 2011.
ESL week is a significant part of our efforts to raise awareness of the importance of English language learning opportunities for new comers to Canada.
All individuals involved with learning, teaching and organizing ESL in Ontario are encouraged to participate in our ESL week activities.
For detailed information click here.
Practitioners Corner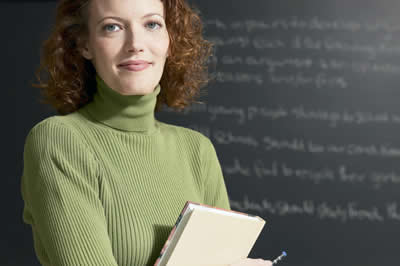 ASK YOUR PEERS!
TESL Ontario will dedicate a special section of each newsletter for our members to be able to ask questions, request advice or share classroom ideas specific to teaching English as a Second Language.
As this is a quarterly newsletter please keep in mind that responses will not be immediate, however if you require more prompt feed back you can request that we post your question on TESL Ontario social media and you can monitor the responses.
If you choose to have your question posted using social media we will still post your question in the next issue of the newsletter for our members who are not using the social media tools.
Click here to send your classroom ideas, questions or responses to TESL Ontario with a subject line: Practitioners Corner
If you would like your question posted on our social media sites please indicate this in your email.
If you are responding to a member query please indicate in your email the question you are answering.
Recent Job Posts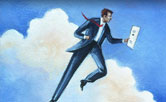 SITE TEAM LEADER/LANGUAGE ASSESSOR (maternity leave replacement contract)
Posted: May 13, 2011
Deadline: June 10, 2011
Location: GTA
Description: This is a full-time, salaried, maternity replacement.
MANAGER, CENTRE FOR ACADEMIC ENGLISH
Posted: June 3, 2011
Deadline: submit applications as soon as possible.
Location: Toronto
Description: Responsible for developing, leading, and Managing the Centre for Academic English at Centennial College.
INVITATION FOR LEAD EXPERT/CONSULTANT
Posted: June 1, 2011
Deadline: June 10, 2011
Location: Ottawa
Description: Centre for Canadian Language Benchmarks is requesting letters of interest for an expert consultant to lead the team of language experts conducting the content validation of the Canadian Language Benchmarks.
For full details of these available positions and more click here
Chapters Reminder
Please remember that when taking advantage of your Chapters/Indigo member discount you must show your membership card to the cashier at the time of purchase.

Your membership card has the TESL Ontario corporate account number on the back of the card.

The 20% discount is valid on purchases for educational purposes only and is not valid on DVD, CD, Gift items or online purchases.
If you have any difficulty with cashier staff processing the discount please request to speak with a store manager.
Upcoming Professional Development Events
39th Annual TESL Ontario Conference
"Language Learning:
A Focus on Success"
October 27 -29, 2011
For more conference details click here
TESL Peel/Halton/Etobicoke AGM and Fall PD Workshops
TESL Hamilton AGM
October 21, 2011
For more Affiliate event details click here
TESL Titbits
TESL Ontario is welcoming Expressions of Interest for Board vacancies
Click here for detailed information
~~~~~~~~~~~~~~~
TESL London has a newly redesigned website!
Click here to check it out
~~~~~~~~~~~~~~~
Welcome TESL London's New President
Kelly Wharton!
~~~~~~~~~~~~~~~