JUNE 17 IS FATHER'S DAY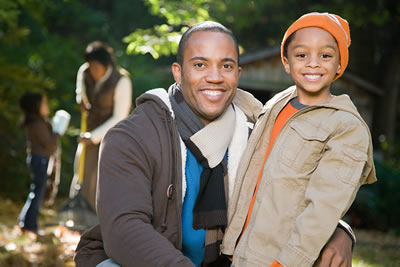 Did you hug a Dad Today?
June 14 is Flag Day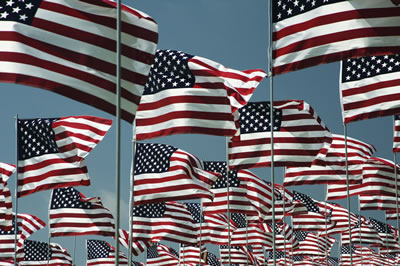 Great New Product!
If you're tired of damaging the corners of your products, than One Pack can help.
Our new corner protectors come in different sizes and you can choose either foam or bubble.
Why not give your favorite One Pack salesperson a call for more information. You'll be glad you did.
EMPLOYEE NEWS
Favored Vendors
Frank, from our Service Department and Tom Wojcik from Dynaric
A distributor is only as good as their suppliers. If they stink, then so do we.
Tom Wojcik is our local Dynaric Strapping Rep and is the kind of salesman that not only has great pricing, but knows how to fix the equipment that he sells.
There has been many occasions where Tom has been spotted in our repair department, working with Frank on an odd problem or to train him on new equipment.
Vendors like Tom keep One Pack
relevant
in our fast-paced, ever changing industry and we're glad he's on our side.
(We're Adding New Products Every Day)
Sometimes You Need To Laugh

In honor of having Bill Cosby entertaining our customers while on hold, it was only natural to feature him here.
Bill Cosby has been entertaining America for over forty nine years and we look forward to enjoying his feel-good humor for years to come.
Click here to enjoy the comedy of Bill Cosby
HEY STICKY, LETS GO FOR A RIDE
Product bouncing off their skids during shipment is something that almost every company has to be concerned about.
For most, a few extra wraps of stretch film seems to quell the dilemma, but the problem isn't always solved with this solution.
While researching this problem for one of our customers, we stumbled across an anti slip paper that not only does a great job replacing a corrugated pad but it can save you money, too.
Utilizing our new anti slip paper you need less film to lock the load onto the skid and that also means less time to wrap.
The best part is that the anti slip sheet may likely be cheaper than a corrugated sheet.
Why not contact your favorite One Pak sales associate and see if this product is right for you.
Price Notifications
Price Increases
Price Decreases
* Prices for Stretch Wrap and Poly Bags are
expected to Drop during the month of June.
As pricing information becomes available, One Pack will make every effort to keep you informed.
Our Sacks Are Super
Ryan Personally Inspecting a Super Sack.
One Pack has available several hundred, slightly used, Super Sacks, with a bottom spout.
The deals are Super too, but once they're gone, they're gone.
Oh, Ryan does not come with the Super Sacks, sorry.
Come Join Us
for our Annual Golf Outing on
June 13
Click
Click on the Photo above to register
MHSNJ is a non- profit organization dedicated to supporting material handling professionals by providing an educational forum and fostering communication among New Jersey's manufacturing, warehousing, and distribution practitioners. MHSNJ will provide a vehicle through which its members gain a vision of the future regarding material handling principles, practices, systems, and technologies. With this increased awareness and knowledge, MHSNJ members shall be prepared to meet the challenges ahead and contribute to the productivity and efficiency of the organizations that employ them as material handling professionals.
Your Opinion Counts
Please share with us your thoughts with regards to our monthly newsletters.
Let us know what you like, what you would like to see what needs improvement. Your opinion counts.
Email us at fred@onepack.com
Thank you from everyone at
One Pack, LLC.