Locations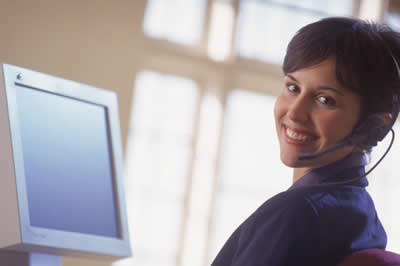 11 N. Airmont Road
Suite A10
Suffern, NY 10901
845-368-1500

70 Hatfield Lane
Suite 202
Goshen, NY 10924
845-775-7505

61 N. Maple Ave
Suite 205
Ridgewood, NJ 07450
201-447-2808

680 Kinderkamack Road
Suite 103
Oradell, NJ 07649
201-447-2808

16 Pocono Road
Suite 103
Denville, NJ 07834
973-627-3410

www.LapSpecialists.com
[email protected]



Spring time is the perfect time to get reenergized! Flowers start to bloom, birds start to chirp, warmer weather is in view and most importantly we have more hours of daylight. Use these energizing factors to help change and motivate you. Summer will be approaching quickly and you won't be able to hide behind those winter jackets any longer. Now is the perfect time to get back on track and start creating a healthier, more active you.
How to Deal with Change
Changing old patterns and behaviors typically causes experiencing some "withdrawal symptoms". Most people successfully negotiate these difficult times and stay on the road to recovery. Remember that most symptoms are generally brief and transient, and are a positive sign that you are changing for the better.
Here are some typical symptoms of change:
Irritability/Anxiety- Lessens over time, typically 2-4 weeks duration. Talking to others helps you get support and has you listen to your own feelings about what positive steps and changes you are making.
THINK-We can control our thoughts. Understand that cravings happen most often during the first few days after you stop a habit and initiate a change. Cravings only last a few minutes, so timing them and keeping track of how intense or how long they last is a useful technique. Distracting yourself by doing something other than snacking is useful. Try walking,talking, reading, having drink of water. All are positive substitutions for eating. As you adjust to the change, remember that your body is healing itself, and not ingesting carbohydrates, sugar, excessive salt and calories does make a difference.
Insomnia-Sugar and carbohydrates, as well as caffeine affects how deeply you sleep. When you stop ingesting these substances your body no longer has its "fix" and there can be changes in sleep patterns. The good news is that these symptoms only last a brief time. Dreaming about food is common, it's a loss and it takes time to integrate it. Deep breathing, a hot bath, and drinking decaffeinated tea may help.
Lightheadedness or Tiredness-Being "dizzy" seems to happen because your body is getting normal amounts of nutrients it needs, and it is "regulating" itself. Remember to take your vitamins and to drink enough water. This is a sign that your body is repairing itself and returning to health. Feeling tired is a result from the lack of stimulants in the sugar and snacks. We relied on these stimulants to give us a boost of energy during low times of the day. Concentration and attention may be a bit scattered, but return to normal soon. Healthy eating can reduce the effects of feeling tired. Protein works when you are tired in the afternoon.
Depression- Some people say that changing food patterns is like losing a comforting old friend, it is not uncommon to feel a bit sad that this is no longer an option. Look for alternatives. What else do you like? Call an old friend, read, draw, listen to music, straighten or clean something you have put off. Remind yourself that you will have positive long term effects in all areas of your life as a result of your change now. Try some light physical activity, and remind yourself that these feelings WILL PASS! Allow yourself to see the progress that you have made so far as something to BE PROUD OF!

Remember the 5 D's-

Delay, Drink water, Do something else, Deep breathe, Discuss it with someone!
Key Areas for Successful Weight Loss
Nutrition/Food
Get a doggie bag. Ask your server to wrap up half of your meal before it even reaches your table so you aren't tempted to overeat.
Identify your dietary downfalls. You can improve your eating habits by admitting to yourself what your food weaknesses are and then creating ways to avoid them.
You want a fast pace during exercise, not eating. It takes 20 minutes for the hypothalamus area of the human brain to register that your stomach is filling up. By recognizing this, it will reduce your caloric intake. Some tricks are to put your utensil down in between bites and also using your non-dominate hand.
Drink up! Water can act as an appetite suppressant. It helps trick your body into thinking it is full and wards off false cravings by re-hydration.
Eat every meal, especially breakfast. Eating often wards off cravings and binges. It also helps maintain your metabolism at a higher rate, meaning your body will burn more calories. Eating breakfast helps start up your metabolism and sets the pace for the rest of the day. Not consuming a breakfast slows down your metabolism which burns less calories.
Exercise
Don't be afraid of a little competition, it will help you push yourself further than you may have thought you could go.
Get Moving! When you're traveling around by foot make it a point wander and rediscover your sense of adventure.
Don't get stuck in a rut. Your body needs to be challenged in order to reach optimal weight loss. By switching your routine, you are more likely to lose weight and gain muscle. It will also keep you interested.
The slower you lose weight the greater the percentage of body fat you will be losing. Typically, fast weight loss results in losing muscle mass, not fat.
Motivation
Self motivation is key to sticking to a fitness plan.
Reward yourself with non-food items, such as a new outfit.
Take pictures of yourself to show your progress or mark up a belt to show your weight loss. Having visuals to show your success is one of the best self motivating tactics.
Keep a strict food journal with weekly weigh in's. Noticing exactly everything you are eating and drinking can be a real eye opener as well as motivating.
Beware of the Snack Attack
Nowadays, snacks have become a routine and often accompany all events and outings: little league team practices and games, scout meetings, school parties, staff meetings and road trips. The prevalence of snacking across our nation has grown along with our rate of obesity.
Following weight loss surgery, a well-planned nutritious snack can certainly be an essential part of your eating plan. But, mindless grazing on low nutrient snack foods while watching television, working at our computers, or driving may pose a serious danger to weight management. In addition to the consumption of calories from snack foods (calorie containing drinks are included!), there is also the issue of hunger recognition. Ideally, we should eat when we are hungry, and refrain when we are not. Routine snacking prompts us to eat when the clock tells us to whether we need food or not, and this interferes with our body's ability to send out hunger cues.
If snacks are part of your daily routine, try these tips:
Plan your snacks. Being prepared with a nutritious choice can help prevent making spur of the moment poor food choices.
Eat meaningfully. Paying attention to your activity instead of mindlessly grazing on your snack will produce a greater sense of satiety.
Try substituting calorie-free liquids, like flavored tea or water, with your snack food. Many times our drive to eat is thirst related, and you will often find that one of your favorite low-calorie drinks can leave you feeling satisfied.
Try These Healthy Snacks!
Plain Greek Yogurt with fresh fruit or cinnamon
Soy Nuts
Soy Beans
Shrimp and cocktail sauce
Low-fat cottage cheese and fruit
Humus
Fresh Vegetables
Pistachios
Healthy, Delicious Recipes
Beef Taco Salad with Chunky Tomato Dressing
Ingredients:
3/4 pound lean ground beef (90% lean or higher)
2 cloves garlic, minced
1 (15.5 oz) can black beans, drained and rinsed
1 tablespoon chili powder
1/3 cup water
For the dressing:
4 medium tomatoes, diced
2 tablespoons olive oil
2 tablespoons fresh lime juice
1/2 teaspoon salt
1/4 teaspoon freshly ground black pepper
2 heurts romaine lettuce, chopped
1/2 cup grated low fat Cheddar
Directions:
To prepare the meat, heat a large skillet over a medium-high heat. Add the beef and cook until no longer pink, stirring occasionally and breaking the meat up with the spoon. Add the garlic and beans and cook for 2 minutes more. Add the chili powder and water and stir until well combined and some but not all of the liquid has been absorbed. Remove from the heat and allow the mixture to cool slightly. Meat mixture may be made up to 3 days ahead and stored in an airtight container in the refrigerator.
To make the tomato dressing, in a medium bowl, combine tomatoes (with their juices), oil, lime juice, salt and pepper.
Place 2 cups of lettuce on each plate or in a lunch container. Top each serving with 1 cup of the beef mixture then sprinkle with 2 tablespoons of cheese. If making to-go, pack 3/4 cup of the tomato mixture in a separate sealable container and put about 8 chips in a separate bag. Right before eating, pour a portion of the tomato mixture with the liquid on top of each salad.
Serves 4
Grilled Salmon with Tomatoes & Basil
Ingredients:
2 cloves garlic, minced
1 teaspoon kosher salt, divided
1 tablespoon extra-virgin olive oil
1 whole wild salmon fillet (also called a "side of salmon", about 1 1/2 pounds
1/3 cup plus 1/4 cup thinly sliced fresh basil
2 medium tomatoes, thinly sliced
1/4 teaspoon freshly ground pepper
Directions:
Preheat grill to medium
Mash minced garlic and 3/4 teaspoon salt on a cutting board with the side of a chef's knife or a spoon until a paste forms. Transfer to a small bowl and stir in oil.
Check the salmon for pin bones and remove if necessary. Measure out a piece of heavy-duty foil (or use a double layer of regular foil) large enough for the salmon fillet. Coat the foil with cooking spray. Place the salmon skin-side down on the foil and spread the garlic mixture over it. Sprinkle with 1/3 cup basil. Overlap tomato slices on top and sprinkle with the remaining 1/4 teaspoon salt and pepper.
Transfer the salmon on the foil to the grill. Grill until the fish flakes easily, 10-20 minutes. Use two large spatulas to slide the salmon from the foil to serving platter. Serve the salmon sprinkled with the remaining 1/4 cup basil.
Serves 4
Feel free to post some of your favorite recipes on our Facebook page.