Join Our List

Locations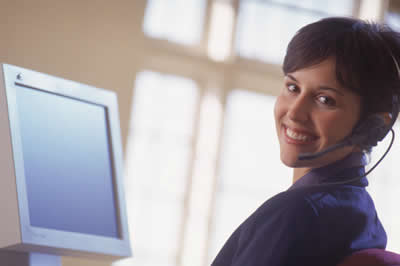 11 N. Airmont Road
Suite A10
Suffern, NY 10901
845-368-1500
70 Hatfield Lane
Suite 202
Goshen, NY 10924
845-775-7505
61 N. Maple Avenue
Suite 205
Ridgewood, NJ 07450
201-447-2808
16 Pocono Road
Suite 103
Denville, NJ 07834
973-627-3410

Drs. Richard, Edward, and Anthony Pucci
Join us on Facebook for online support and more information!!

Importance of Protein
For safe weight loss, you need to eat a healthy, well-balanced diet. The normal stomach usually holds 40 oz or 5 cups of fluid. During surgery, your stomach is made to approximately the size of an egg, allowing your new "pouch" to hold about 2 oz or 1/4 cup. A healthy, balanced diet should include foods from all the 5 food groups: Protein (minimum of 50 grams for women and 63 grams for men), vegetables (2 servings per day), fruits (2 servings per day), starches (2 servings per day), and fats (3 servings per day).
Protein is the most important food group to concentrate on daily. Protein is important for wound healing, building strong muscles and healthy hair.
Low protein intake can result in delayed wound healing, loss of muscle tone, nausea, loss of appetite, fatigue, depression and hair loss. It is very important, therefore, to eat adequate protein every day. The Recommended Daily Allowance for adult males of protein is about 63 grams/day, and for adult females it is about 50 grams/day.
Using protein powders is sometimes the only possible way patients can meet the protein requirements during the first few months after surgery. The Protein powders can add substantial grams of protein to your diet with minimal effort. Remember if you don't eat enough protein, you may suffer hair loss, fatigue, depression and nausea.
Protein Suggestions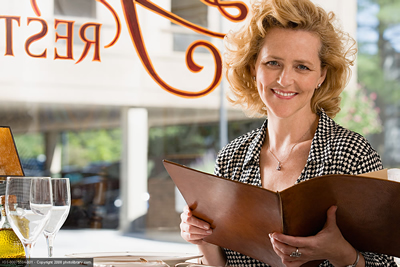 The following lists provide examples of high protein food sources. Foods considered to be high in fat should be eaten less frequently.





Poultry

Protein gm

5 oz turkey breast cutlets

28

3 oz white chicken in water

20

7.5 oz Chicken with Dumplings

17

7.5 oz Brunswick stew with chicken

10

1 oz cooked chicken or turkey (without skin)

Vegetarian Based Proteins

Protein

4 oz refried beans

7-10

1 patty Frozen Vegetarian

Burger (protein count varies)

7-19

4 oz cooked black beans

11

4 oz cooked soybeans

10

4 oz cooked garbanzo beans or chick peas

10

4 oz lima beans

9

4 oz cooked lentils

8

4 oz tofu

8

4 oz kidney beans, black eyed peas or pinto beans

7

1 Tablespoon Peanut Butter (limit to 2 Tbsp/day)

4

Dairy Products

Protein (gm)

4 oz nonfat cottage cheese

13

1 cup cultured nonfat buttermilk

9

1 cup skim or 1% milk

8

1 cup 2% milk

8

1 cup Lactaid Milk or Dairy

Ease

8

8 oz yogurt (with NutraSweet)

8

4 oz low-fat Ricotta Cheese

8

Seafood/Fish

(2oz=1/3 of 6 oz can)

Protein (gm)

2 oz solid white tuna in spring water

14

2 oz chunk, light tuna in spring water

12

2 oz pink salmon, canned in spring water

11

1 oz of ¼ cup fresh, frozen and canned fish

7

1 oz fresh or canned shrimp, clams, crab


7






Other Meats

Protein (gm)

1 oz lean beef (round sirloin, flank steak, tenderloin)

7

1 oz lean pork (fresh ham, boiled ham or tenderloin)

7

1 oz lean veal

7

1 oz venison or wild game

7

Eggs/Egg Substitutes

Protein (gm)

1 Large Egg

7

¼ cup egg substitute with cheese

7

¼ cup Second Nature, Egg Beater or other egg substitute

Soups/Stews

Protein (gm)

8 oz Beef Stew

14

½ cup Split Pea with Ham Soup

11

7.5 oz Vegetable Beef Soup

9

7.5 oz Chicken Noodle Soup

8

½ cup Refried Beans

6

½ cup Green Split Pea Soup

5

6

7



Helpful Hints: If you experience bloating, gas and/or diarrhea after eating dairy products, chew or swallow Lactaid or Dairy-Ease enzyme tablets along with these foods. When mixing milk with powders, use lactose-reduced milk products such as Dairy Ease and Lactaid 100.

Frozen Entrees: There are numerous frozen entrees from which to choose from. Many are very high in protein (up to 25 grams per serving). Some suggestions include: Healthy Choice, Budget Gourmet Light/Healthy, Lean Cuisine.

You may need to eat 6 mini-meals per day, especially during the first four weeks after surgery. Small frequent meals may be necessary to meet your nutritional needs. Many patients cannot consume the amounts listed on the sample menus at first. The important thing to remember is to do your best and to concentrate on PROTEIN.