Bike Training
August Series
Elkridge & Columbia, MD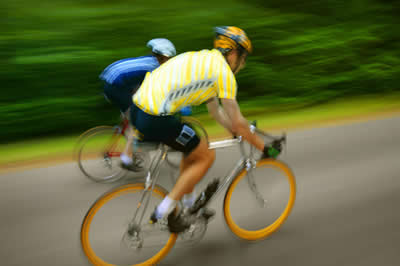 Four Week Session


Tuesday Evenings beginning 8/7 or Thursday Evenings beginning 8/9

Group 1: This group will focus on intervals to increase anaerobic threshold and how to manage and sustain your effort for a winning time. We will polish your riding form and make you race ready. Must be able to sustain a 15-20 mph average speed.
Group 2: This group will focus on base cardio training, hill climbing techniques, when to shift, and other bike basics to help you prepare for your next event. This course is perfect for new riders or if you just need assistance with bike skills and fitness.
Price: $60 / 4 week session

Jordan Metzl, MD Describes Endurance Injuries & Provides Advice & Prevention Secrets
Do you suffer from injuries such as Iliotibial Band Syndrome, Shin Splints or Muscle Cramping?
Dr. Jordan Metzl, medical columnist for Triathlete magazine, 29 time marathon runner, 15 time EagleMan finisher, and nine time Ironman finisher, offers advice on many topics of interest to endurance athletes. Dr. Metzl is a nationally known sports medicine physician at Hospital for Special Surgery in New York City. Advice can be found both in his videos posted on his website as well as in the pages of his new book, The Athletes Book of Home Remedies.
Videos are posted on his website under "Educational Videos"
Iron Girl Rocky Gap Triathlon
September 9, 2012
Rocky Gap State Park,
Cumberland, MD
Brand New Iron Girl Triathlon
A Great Girls Get-Away!
This inspirational all women's event is about empowering women toward a healthy lifestyle, and celebrating your unique grace as you journey toward the finish line. Join other women on the journey to live better, and challenge yourself to be the best that you can be!

First 500 women to sign up will receive the opportunity to pre-register for the 2013 Iron Girl Columbia Triathlon