QUICK LINKS!
Field Website

11/1 - 4
Parent/Teacher/Student
Conferences

11/1
Pasta Express Night
Featured grade: Kindergarten



11/2


Early Release
12:30

Wacky World
Bounce Party
1 - 4pm
$4 per child


($1 will go back to Field PTA)



11/5
NO SCHOOL



11/11


Principal's Coffee
(Pipkin & Central info.)
9am

Reflections Entries Due



11/15 - 19


Days of Sharing
WEEK ONE

11/15
Boxtop & Label Collection

Pasta Express Night
Featured grade: First

11/17
5th Grade Fundraiser
Favorite Sports Team
Apparel - $1



11/19


Principal's Coffee
(Pershing & Glendale info.)
9am



11/16


PTA Executive Meeting
Pasta Express
(E. Battlefield location)
1pm



11/18


Social Suppers
11am - 6pm


(Identify yourself with Field & 10% comes back to us!)



11/24 - 26
NO SCHOOL

11/29
Pasta Express Night
Featured grade: Second


Calendar Change -
Winter Program

The date for Field Elementary's Winter Program
has changed.

The 2010 Winter Program will be Monday, December 20
with program times at 9:15am and 10:30am.

Please choose to attend either the 9:15 or 10:30 performance.
See someone doing something exceptionally nice at Field? Turn them in for a
Slice of Nice!



A Slice of Nice to:


Anna Gintz, Fred Steury, Bill Enos and Bill Robb for constructing, in one day no less, our school's new storage shed!

All the volunteers who made Fall Festival such fun! Special thanks to Kim Woodworth, chair, and Terra Salinas, PTA volunteer coordinator.

Zealon Gentry Lear and Emily Harper for raising money to purchase and then planting beautiful crape myrtles in front of the school.


It's almost Chat and Chew time again!!!

Watch for more information in November backpacks. The Chat-n-Chew book order will be placed on December 11 at the Field Book Fair fundraiser at Barnes and Noble.

We will need lots of helpers! If you have any questions or would like to volunteer, please contact Missi Joplin (4joplins@sbcglobal.net) or Michele Boswell (micheleboswell@mac.com).
Help Wanted!

Do you want to get involved, but aren't sure where to jump in? Please contact one of our PTA Officers today. There is a spot for everyone.



Available Chair Positions:




Community Partners:

This chair acts as a liaison to our community partnerships.





Art Based Fundraising:

This chair sets up student artwork to be transformed into purchasable goods (bags, notebooks, mugs, etc.).





Sports and Event Concessions:

This chair is in charge of setting up, staffing, and facilitating events for a fundraising return. For example, the chair would set up volunteers to work a concession stand at a local ballgame, concert, or sporting event.



Please contact Jody Tetlow, jodytetlow@gmail.com, if you are interested in serving in one of these positions on Field's PTA Board!
November:
4 - Jenny Salvador
7 - Cindy Preuss
16 - Sonja Baldwin
16 - Amy Lohman
21 - Monica Lamb
24 - Fran Teeter
Annual PTA membership dues are $5. Businesses are $8. We hope every student's parents or caregivers will join us to help make this a great year at Field Elementary.

Forms have been sent home, are available at the front of the school, and may be downloaded to your computer by
clicking here now.

Don't forget to join!!!

Sign-up for Our E-Newsletter
If would like receive our e- newsletter, please send your e-mail address to carolwooten@mchsi.com.

Submit Information for Next Month's Newsletter

Please contact
Carol Wooten,
carolwooten@mchsi.com, with your communication needs, concerns, or newsletter submissions.

The deadline for December's edition is November 20.
To promote the welfare of the children and youth in home, school, community, and place of worship

To raise the standards of
home life

To secure adequate laws for the care and protection of children and youth.

To bring into close relation
the home and the school,
that parents and teachers
may cooperate intelligently
in the education of children
and youth

To develop between educators and the general public such united efforts as will secure for all children and youth the highest advantages in physical, mental, social, and spiritual education.


2010-2011
Field PTA
executive committee



President


Jody Tetlow
766-1695 (cell)
885-8044 (home)
jodytetlow@gmail.com



President-Elect


Bill Enos
enos0726@gmail.com



Vice President of Programs


Anna Gintz
agintz0808@yahoo.com

Vice President of Fundraising
Sonja Shaw
shaw28@sbcglobal.net


Vice President of Communications
Carol Wooten
carolwooten@mchsi.com



Secretary


Becky Fraley
b-fraley@sbcglobal.net



Treasurer


Mike Harders
mjharders@yahoo.com



Parliamentarian


Linda Skolnick-Schur
l_skolnick@yahoo.com


An Eagle's Eye View...
a new column
This column features topical conversations from both educator and parent perspectives.



Mistakes verses Perfectionism



From an Educator's Perspective...




Dr. Nancy Colbaugh, Principal



"If one wants to be active, one must not be afraid of going wrong, one must not be afraid of making mistakes now and then. Many people think that they will become good just by doing no harm -- but that's a lie.... That way lies stagnation, mediocrity."


-VINCENT VAN GOGH, letter to Theo van Gogh, Oct. 1884



Perfection...that word can be a problem, a goal, and for some...an obsession. Many famous and ingenious thinkers in the world who discovered, invented, wrote, won wars and achieved great goals in their lives, also made many mistakes and had great disappointments along the way. How do we learn from our own life experiences and that of others?

In the classroom students who are engaged in learning will worry less about mistakes than those who are 'surface' learning or learning to please the adults at home or in the classroom. They are driven by the quest to learn something rather than the quest of a grade.

There is a place for perfection, for sure. We all want our grammar and punctuation to be perfect, don't we? Even as I write this, I'm aware of every comma, word choice and punctuation mark. But if I thought of that too much, I would never write. I would never be a principal or be in education, or get out of bed in the morning!

So could the balance be the place between striving for perfection while allowing ourselves to be risk-takers? I'm going to write, even if I make a mistake along the way. I'm going to try that 5th grade invention, even though my product doesn't turn out beautifully perfect. I'm going to draw in art, sing in music, play my heart out in PE, raise my hand in math, even if I'm not perfect at what I do. Albert Einstein said, "Anyone who has never made a mistake has never tried anything new."

As we strive for perfection in our school work, let's balance the drive for perfection with the zest for learning new things! Live, love, laugh!



From a Parent's Perspective...




Jody Tetlow, PTA President


As parents we want the very best for our children. It can be a real challenge to watch your child make a mistake-especially for those of us who tend to be perfectionists ourselves. On the surface perfectionism can mean results, but there is a price to be paid.

Perfectionists are consistently struggling to attain the unattainable. There are many downsides to this pursuit - some of which may include a focus on mistakes rather than what was done correctly or a difficulty accepting criticism.

So how can we reach a balance? The best place to start is with ourselves. We should recognize and take pride in the fact that we are not perfect. With a change in perspective we can begin to enjoy the process as well as the outcome. By setting high standards while keeping them within reach, we can strive for excellence and balance together. We may encourage our children to be risk takers and actively view mistakes as opportunities for growth and learning.

I remember watching my oldest child as a baby learning to take his first steps. Many small triumphs where achieved prior to this momentous occasion. Each small victory was his and no less important than the other. He needed to learn all of the little things before those first steps and I could not do all the work for him. I watched him fall but was right there to cheer him on for the next try.


_________________________


Learn More About Your Options
Please join us for TWO special
Principal's Coffee events!
Thursday, November 11

9 - 10am
(This will replace the Principal's Coffee previously scheduled for November 12)

Friday, November 19
9 - 10am

Both coffees will be held in Field's library.

Representatives from Pipkin Middle School and Central High School will join us on Thursday, Nov. 11.

Representatives from Pershing Middle School and Glendale High School will join us on Friday, November 19.

There will be time for questions and answers at both sessions.

We are providing these opportunities because we have two possible continuums for our Field PYP students:
· IB/Middle Years Programme is available at Pipkin and Central.
· Pershing and Glendale are the attendance area continuum schools, but do not offer IB/Middle Years Programme.

Questions???
If you have specific questions about any school, send them to ncolbaugh@spsmail.org and we will ask the questions on your behalf.
Notes will be kept at the meeting and shared in an e-format following the two meetings.

Click Here to Visit Pipkin Middle School Online Now.
Click Here to Visit Central High School Online Now.
Click Here to Visit Pershing Middle School Online Now.
Click Here to Visit Glendale High School Online Now.

Playground Equipment Fund Drive Success!
Field Elementary was chosen to receive a grant from

the Springfield Public Schools & Springfield-Greene County Park Board partnership for $30,000 to purchase a play system! Though awarded this grant, we still needed to raise at least $5,000 t

o purchase a complete equipment package. Our wonderful Field families came through in a big way, raising $7,312.27. Thanks to the generous dollar for dollar matching grant by Gametime, Field Elementary will receive $14,624 in additional playground equipment.

Thanks to everyone at Field for caring and helping our school to be the best it can be!

Reflections... Entries Due Thurs., Nov. 11
TOGETHER WE CAN!
Forms and guidelines are available on the school website.

http://sps.k12.mo.us/field/

The drop box for entries is located in the library. Just think, will YOU be the next Anna Frederick*?

Questions? Contact Ben Edmondson at 877-0612.

The PTA Reflections program offers students the opportunity to create works of art for fun and recognition. Students in preschool through grade 12 are encouraged to create and submit works of art in six areas: dance choreography, film production, literature, musical composition, photography, and the visual arts (which includes art forms such as drawing, painting, print making, and collage).



*Anna Frederick represented Field
and won at the national competition.

Box Tops & Labels - November 15 Collection
Box Tops, Campbell and Sunny D Labels Competition is heating up again. The following is the status of the competition:


1st place: Wormington 1,119
2nd place: Brown 1087
3rd place: Wimberley 570
4th place: Aho 543

There is still time to turn this competition upside down. Wormington came on strong after the first collection (they were trailing by 500) and surpassed Brown. Anything can happen, so clip those Boxtops, Campbell and Sunny D labels and remember we award extra points to each person that trims closely to the lines of the boxtops and labels. The next boxtop collection will be Monday, Nov. 15. The winning class will be rewarded with an ice cream sundae party in their class. Good Luck!!!!!!
Days of Sharing, 2010

Hello Field families! It is the time of year where Field students and families have a chance to give back to our comm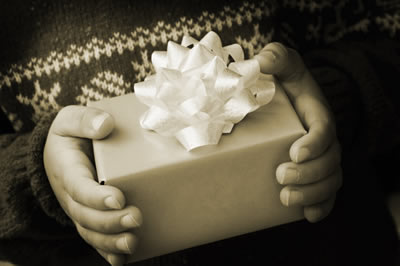 unity through Days of Sharing! We will adopt families in the Springfield area who need assistance this holiday season. Please consider participating in as many, or as few, Days of Sharing activities as your family is comfortable doing. I realize this is a very busy time of year, with many demands of time and money, so please know that ALL donations and efforts are greatly appreciated!

Volunteers will be in the car line during the weeks of November 15-19 and December 6-10 to accept donations. We will also have collection areas just inside the front doors where donations may be placed anytime. Just watch for the Days of Sharing signs!

Days of Sharing List
Week One: November 15-19
Please consider bringing a donation on one or more of these days!

Monday, Nov. 15: Socks and Underwear - elementary sizes please

Tuesday, Nov. 16: Personal Hygiene Items - toothbrushes, toothpaste, soap, deodorant, shampoo and conditioner

Wednesday, Nov. 17: Dollar Day - Please consider donating $1 to be used by Days of Sharing to purchase household needs and gifts for our adopted families!

Thursday, Nov. 18: Cleaning Supplies - laundry detergent, Lysol/Clorox wipes, household cleaning supplies

Friday, Nov. 19: Paper products - toilet paper, paper towels, Kleenex

Monetary or Gift Card Donations: If you do not have time to shop, we would gratefully receive money or gift cards to be used to purchase household items and gifts for our adopted families. I realize it can be overwhelming to participate in the daily activities, and if so, a one-time donation may be a good fit for your family. We can use Wal-Mart, Target and any shoe store gift cards. Checks should be made to Field PTA; please note Days of Sharing in your memo line. These donations can be accepted in the car line, or left in the office.

Gifts for Adopted Families: We will provide family household needs, as well as gifts, for the families we adopt. A complete list of needed items will go out in Monday folders prior to Thanksgiving, allowing those who wish to shop early a chance to do so. We will collect these items the week of December 6-10, however, if you shop early and want to drop off your donations earlier, just let me know!

Food Drive: On Saturday, December 11, the Cub Scouts from Field Elementary will conduct a neighborhood food drive in the Field district. The food collected will benefit our adopted families, Soul Food Backpack program and Ozark Food Harvest. If a collection bag shows up on your doorstep, please consider donating! Thank you to our Cub Scouts, their leaders and parents for providing such a generous service to our neighborhood!

Field Teacher's Wish Lists - This is a great way for you and your children to let teachers and staff members know you appreciate all they do for your children every day! A complete list will go out in Monday folders the week of Thanksgiving.

As you can see, there are many ways to be involved in the Days of Sharing at Field Elementary! Please consider participating in one, or more, areas. Thank you in advance for your thoughfulness! Field families have a long-standing tradition of giving back to their school and community, and I know 2010 will be no exception! Please call or e-mail if you have any questions.

Ann Howard
bah2004@live.com
Home Phone: 868-8123

Field Nights at Pasta Express
In the mood for some Pasta?
Make Monday Night a Pasta Express Night!

Mondays from 4:00-9:00 PM are Field Nights at Pasta Express -
3250 E. Battlefield. Please note: Field Nights follow the school calendar
(i.e. if we don't have school we don't have a Pasta Express night)

Come any Field night to support our school! Also, every Field night a different grade will be featured! Be sure on those particular nights to make plans to enjoy dinner with classmates.

Kindergarten - Nov 1
First Grade - Nov 15
Second Grade - Nov 29
Third Grade - Dec 6
Fourth Grade - Dec 20
Fifth Grade - Jan 10

What to do...
Present the coupon below (coupon available on Field's website or DOWNLOAD NOW) when you purchase your meal. Be sure to write your child's teacher and grade on it.

15% of the total cost of your meal will go back to Field!
Wacky Wednesday, November 17


Favorite Sports Team Apparel
Every year, the 5th grade raises money for a variety of activities. We ask that if you participate, you donate $1 to the 5th grade fundraising efforts. This month's Wacky Wednesday will be November 17. The theme will be Favorite Sports Team Apparel!

We welcome and celebrate our new community partners!
Special thanks to:


The Cup for sponsoring teacher birthday treats! Delicious cupcakes will be enjoyed
by Field faculty during their birthday months! The Cup is located at 325 E.Walnut.

Lifetime Sheds for providing a 20% discount towards the purchase of our wonderful, new outdoor storage shed.


IPA Educational for helping Field PTA provide gift certificates to our classrooms with over 50% participation during Mr. Z's Fall Fundraising Drive.

Jimm's Steakhouse for helping Field PTA provide lunch for our teachers with over 40%
participation during Mr. Z's Fall Fundraising Drive.
Jimm's Steakhouse is located at 1935 S. Glenstone.


Hiland Dairy for helping Field PTA provide ice cream to all students in celebration of our outstanding Fall Fundraising Champaign.
SUPERCHARGE: Japan or Bust
The band Supercharge has been invited by the Springfield Sister Cities Association to represent our city as its ambassadors to perform in Isesaki, Japan on August 3 - 10, 2011. Supercharge consists of four Field alumni, (George Timson, Sam Holmes, Brock Cantrell and Ben Grosser), who are currently attending Pershing Middle School. These boys are doing what Field and the IB progra
m have been teaching! Please help Supercharge raise the funds to get them to Japan.


Mark your calendars for the following events:

Applebee's Pancake Breakfast:


(Primrose and Glenstone)


Saturday, Nov. 6
8 to 10am
Cost is $5 per person for all you can eat pancakes and beverage.

McSalty's Pizza Concert:


1550 E Battlefield St.


Monday, Nov. 8
Two shows beginning at 5:30 and 7:00pm
$10.00 per person - includes the concert and pizza buffet. Make your reservations early as seating is limited. Call 883-4324. Location is McSalty's on Battlfield.

Supercharge first performed in May 2008 at the Field Talent show. Since then, they have been keeping very busy. They have recorded two CD's. "DEMOcracy" and "Life". They are also very involved in the community and have played at numerous charity events, including several for Field. Supercharge appeals to both youth and adults alike by performing fun and energetic shows, featuring classic, contemporary and original rock music.

All money raised is going to the Springfield Sister Cities Association \ Supercharge account. Sister Cities (SSCA) is a non-profit 501(c)3 corporation. All donations are tax deductible. You can mail donations directly to Sister Cities (include in the memo "Supercharge") at PO Box 8368, Springfield, MO 65801 or go to their website www.peacethroughpeople.org.

Thank you for your support!
Spring Dance Planning Underway!
Attention party planners and fundraising experts...
WE NEED YOU!

Several people are needed to help facilitate the silent auction portion of the event under the direction of VP of Fundraising Sonja Shaw.


Others are needed for everything from game planning, entertainment, decorating, well.... you get the idea!

Please contact us if you are interested in helping with the auction or if you want to
serve elsewhere on our committee. If you served with us last year, you know we want you back! Field Rocks!

Sherry Peterson
speterson2007@hotmail.com

Paige Rankin
paige.rankin4@gmail.com
Volunteer Policies and Information

Anyone volunteering directly with children at our school must perform the SPS registration and background check.


Policies and Responsibilities
http://sps.k12.mo.us/communication/documents/PoliciesandResponsibilites.pdf2010-2011

Volunteer Registration and Background Check:
http://www.springfieldpublicschoolsmo.org/community/documents/2010-2011volunteerform.pdf