Special Announcement for Speakers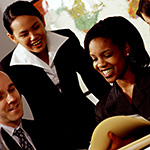 Greetings!
Thank you for agreeing to present at the Sustainable You Conference scheduled for October 24-25 in Tallahassee. The City of Tallahassee, Leon County and Sustainable Florida are excited about this event.
The following is to help you plan for the event and help us get everything organized. Please keep this email message for reference purposes.
First, we would like for you to submit your presentations in a PowerPoint format by Wednesday, October 12. We have made room assignments and the complete schedule is on the website. So that your presentations is loaded on the computer in your room please do the following:
Select "Dropoff"
Complete Section 1 of the form with your contact information
Complete Section 2 of the form: Catia Carballo ccarballo(@fsu.edu)
Upload your file - be sure to include you name in the file name.
Second, we encourage you to register for the conference and join us for the meals, keynote presentations and receptions. A special speaker rate is $50. You can register online at the website - www.SustainableFlorida.org.
Third, the conference is located at the Turnbull Conference Center at FSU. It is a LEED Silver building and is a fabulous facility. There is a parking garage attached to the conference center. If you are staying at the Marriott two blocks away, we encourage you walk (assuming that the weather is nice).
Please check with your fellow panelists that they received this email (in case it gets caught in a spam filter).
If you have questions about the event, please contact me. We look forward to a great conference! Thanks for helping to create a sustainable Florida.
Executive Director, Sustainable Florida