Quick Links

Greetings!
This time of year is always a beautiful time to give thanks and truly appreciate all that we are blessed with, such as education, support from loved ones, health, and opportunity. You have many gifts to be thankful for and we at Immigration Solutions are dedicated to helping you channel and use those gifts in a meaningful way.

In the Newsletter this month, you'll find an update regarding the nurse bridge legislation, the pending litigation following the no-match regulation, information about USCIS receipts and notices, information regarding upcoming events, as well information about cutting edge healthcare technology, and how some hospitals might be looking to alternative medicine to reduce on-the-job stress for nurses. In addition, this month Immigration Solutions turns to the Newsletter subscribers to ask for input regarding topics YOU would like to see covered in upcoming Newsletters. Let us hear your thoughts - don't be shy!

We at Immigration Solutions make it a point to keep you informed of every change that happens pertaining to U.S. immigration policy and law. Immigration Solutions is comprised of a network of highly experienced Immigration Case Managers and Paralegals, working in association with licensed, U.S. Attorneys and Certified Specialists in the field of immigration and nationality law. Through an affiliate office, we also provide our clients with global migration consulting services and global work permits. We have a depth of experience with visa petitions on behalf of nurses and allied healthcare professionals, complex business visas for investors, multinational managers, outstanding individuals in the areas of athletics, business, science and the arts, and PERM Labor Certification. We are set up to conveniently work on your behalf throughout the USA and abroad on just about every type of immigration matter.



Leslie Davis
Founder & CEO
Immigration Solutions
562.433.5676
562.439.7306 Fax
leslie@immigrationsolution.net
www.immigrationsolution.net
IN THE NEWS - Nurse Bridge Amendment Included in Senate Budget Bill
For those of you who did not receive our 10/24/07 Healthcare NewsFLASH we are re-publishing it, as follows:
At long last, some headway is being made. Last night a nurse immigration relief amendment was unanimously included in a voice vote to the Labor HHS Appropriations Bill. The Senate added the bridge proposal as an Amendment to HR 3043, the HHS-Labor budget bill. Amendment 3404 (Senator Charles Schumer's Amendment ) was passed as amended by Amendment 3449 that was introduced by Dick Durbin/IL-Dem. Although we do not yet have the final text of 3449, here are the key components:
61,000 immigrant visas for Schedule A occupations (nurses and physical therapists) and their immediate family members. These numbers are provided from unused green-cards from previous years.

Employers will be required to pay a $1500 additional Training Fee for each nurse immigrant as a condition of approval of the adjustment application by USCIS or issuance of the visa by the State Department. Certain healthcare facilities can have this fee waived who are in disaster areas or HHS-designated health professional shortage areas.

There is a provision that calls for nurses, physicians and other health care workers to attest that they do not owe their native country any financial obligations. This provision will take effect 180 days after passage of the Bill.

A grant program will be created to allow US nursing schools to increase the number of nursing faculty and students.

Permanent resident (green-card) health care workers (including doctors and nurses) will receive a credit toward naturalization and not be deemed to have abandoned permanent residency during time spent working in particular countries (a list to be published by the State Department within 6 months) and (DHS must publish rules within 6 months of enactment of the legislation and update them yearly).

The Senate also passed an increase to the H-1 Training Fee which was offered by Senator Grassley. New Training fee will be a whopping $3,500!
There are still many hurdles ahead such as surviving the House-Senate conference committee (that is scheduled to begin today and Thursday). Senators have been informally conferencing for about a month now. Then it has to pass a presidential veto. Sources state that some Congressmen will take issue with the $3500 Grassley H-1 tax (which is absolutely unheard of!) Given this occurs, Grassley may fight to take out all the immigration amendments. Right now, the good news -- passage on the Senate floor was viewed as the biggest obstacle.
IN THE NEWS - Microsoft Announces Health Vault
On October 4, 2007, Microsoft proudly announced a new endeavor that will make medical records available on the Web. The new venture, which is called Health Vault, involves storing personal information in a secure, encrypted database, that can then be accessed by patients, nurses, doctors and laboratories. Microsoft hopes that this type of record keeping will contribute to better healthcare for patients.
For example, Dr. Daniel Jones from the American Heart Association, has been working with Microsoft to expedite his group's efforts to reduce and manage heart disease. Microsoft is working up with the association on an online tool for managing blood pressure. Microsoft's program will allow heart patients to go to the association's Web site, open a Health Vault account and enter their blood-pressure readings, weight and medications. Although patients would initially be able to submit the data themselves, later they may be able to have it sent from a doctor's office or laboratory. Ideally, the program will enable health care professionals to communicate with each other at an accelerated pace.
The organizations that have already registered for Health Vault projects include the American Heart Association, Johnson & Johnson LifeScan, New York-Presbyterian Hospital, the Mayo Clinic, MedStar Health, and a network of seven hospitals in the Baltimore-Washington area.
Concerns of privacy are of up most importance to consumers, and Microsoft is confident that patients' privacy will be protected.

Microsoft has assured consumers and its partners that it will set the industry standard for this burgeoning wave of technology.

Find out more about Microsoft's new venture here:
IN THE NEWS - Update on Pending No-Match Regulation Litigation
Subscribers to the Newsletter are aware that the no-match regulation faced some criticism in court recently. The constitutional challenges that were raised resulted in the Court granting an injunction against implementation of the regulation. However, at the time of publication of the last Newsletter, the Court had not yet made any rulings regarding the legal arguments set forth by plaintiffs.
We now have an update - despite the Judge rejecting a number of the plaintiff's arguments regarding the legality of the no-match regulation, the injunction against the regulation remains in effect.

In a statement released October 10, 2007, the Department of Homeland Security indicated that it will examine all legal options, including filing an appeal so that the injunction may be lifted.
Link to DHS statement
http://www.dhs.gov/xnews/releases/pr_1192048059536.shtm
IN THE NEWS: USCIS Receipt Notice Update
USCIS recently released a receipt notice update. The Service stated that the date the application is received in the mailroom is the date it will recognize, and consequently should be the date printed on the receipt notice. Generally speaking, the Service has completed data entry and receipt notices for applications and petitions received through late July and mid-August.
The California Service Center and the Vermont Service Center are assisting with data entry of EB petitions received at the Texas Service Center between 7/28 and 8/8, and consequently notices will be sent out from there as well. Based on the foregoing, don't be alarmed or confused if you receive a notice from a Service Center that you did not send the application or petition to.
Additionally, in a good faith effort to address common questions regarding self admitted delays in processing receipts, the USCIS has released a "FAQ" bulletin to receipt delays on their website"
http://www.uscis.gov/portal/site/uscis/menuitem.5af9bb95919f35e66f614176543f6d1a/?vgnextoid=82b06a9fec745110VgnVCM1000004718190aRCRD
IN THE NEWS -

Urgent Holiday Travel Reminder
Immigration Solutions encourages those in need of travel documents to file their applications as soon as possible. USCIS anticipates a large demand for advance parole and other travel documents this winter due to the convergence of three significant religious observances - Christmas, Hanukkah, and Hajj during the month of December. Those applying for a Reentry Permit, Refugee Travel Document or Advance Parole should file as soon as possible. If you have any questions or need assistance throughout this process, please do not hesitate to call or email and we will be happy to help you.
IN THE NEWS - Senate Shatters Students' DREAM
We are surprised to bring this incoming report to you that was announced on AILA'S website today. We have decided to share the entire article with you, as follows:
FOR IMMEDIATE RELEASE:
Wednesday, October 24, 2007

WASHINGTON, DC - "In a stunning display of heartlessness and gutlessness, the Senate voted today to quash the dreams and aspirations of hundreds of thousands of American students. The 52-44 vote in favor of proceeding to debate on the DREAM Act (S. 2205) fell eight votes short of the necessary 60 vote threshold. That eight-vote shortfall means a generation of American kids will remain stranded at the schoolhouse door. And while the vote is a nightmare for children, families, educators, and military recruiters throughout the country, it will also haunt the long-term political fortunes of those Senators standing on the wrong side of justice.
Make no mistake about it, the vote on this bill was about much more than immigration policy, it was a vote about who we are as a country. These young people were brought to the United States by their parents at an age where they had no say in the decision. Many have spent the majority of their lives in the United States and consider themselves to be Americans. Like their U.S.-born peers, they dream of pursuing a higher education or serving their country, but they are prevented from doing because they lack legal status.
Obviously, our failed immigration policies put these kids in an untenable predicament and this bill sought to provide an avenue for them to secure legal immigration status. That, however, was simply a means to the bill's end of providing these faultless kids with an opportunity to fulfill their dreams, maximize their potential, and contribute to this nation. Today's vote to deny them that opportunity is a sad commentary on the state of American politics.
Our purported policy makers have shown a keen knack for sidestepping critical public policy issues and immigration policy is Exhibit A. So we commend and thank Senators Reid (D-NV), Durbin (D-IL), Lugar (R-IN), and Hagel (R-NE) for their courage and commitment in forcing the Senate to face its responsibilities and take an up or down vote on this important issue. Sadly, too many of their colleagues succumbed to the political fears generated by a vocal cabal of xenophobic extremists.
There will be a number of additional opportunities over the next few months to pursue narrow, targeted immigration policy reforms. AILA, along with the rest of the country, will be watching closely to see if the immigration restrictionists in Congress continue their slow march to political suicide or do what they were elected to do: make smart policy choices that will advance America's interests and solve America's problems". [Emphasis added]
IN THE NEWS - First Governor of Indian-American Descent in Louisiana
In a widely expected victory Saturday night, Bobby Jindal, a 36-year-old Republican Congressman, won the Louisiana gubernatorial election, becoming the nation's first governor of Indian-American descent and the youngest chief executive of any state. Jindal took 54% of the vote in the state's off-year open primary, the first since Hurricane Katrina in August 2005, and became the first non-white politician to hold the state's highest office since Reconstruction. We link to "Time" for more information:
IN THE NEWS: Nurses Benefit From Aromatherapy Massage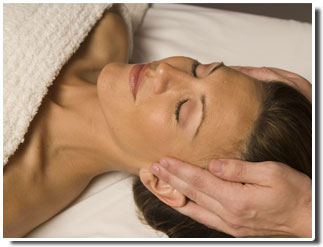 A study published in the Journal of Clinical Nursing this past September, confirms what many of you may be thinking already - you need a massage! The study revealed that 54% of the emergency room staff in summer and 65% in winter suffered moderate to extreme anxiety. However, those numbers were drastically reduced when nurses were given 15-minute aromatherapy massages while listening to music.
The study showed the impact employers can have in reducing stress in the workplace. "Introducing stress reduction strategies in the workplace could be a valuable tool for employers who are keen to tackle anxiety levels in high pressure roles and increase job satisfaction," stated Marie Cooke, of Griffith University in Brisbane, who led the "relaxing" study.
Although we realize that not every employer may have the opportunity to offer their employees aromatherapy massages, the take home message from this study is that it is crucial for employers to put their employees' health at the forefront. Smart employers recognize the lasting benefits of having employees who are able to manage and diffuse their stress in a healthy way. Savvy employers should offer some type of incentive such as massages, gym memberships, or means of stress reduction if they wish to remain competitive in the workplace. As for employees, make stress management a priority in your life, and be sure to inquire about benefits such as those mentioned when looking for a job. If you are not as fortunate as the nurses who were a part of this study, be sure to take time for yourself so that you don't become part of the stress statistic!
UPCOMING EVENTS
* CGFNS Symposium on Healthcare Immigration
Philadelphia, PA - This symposium, hosted by CGFNS, is entitled "Building Global Alliances in a World of Healthcare Inequities", and is promised to bring together a crucial mix of leaders, researchers, policy makers and clinicians to discuss new solutions to health inequity. To find out more, please visit the website:
http://www.cgfns.org/files/pdf/news/10-02-07_newsrelease.pdf
* American Nurses Association 2nd Annual National Data Use Conference
The American Nurses Association is proud to present the second annual National Database of Nursing Quality Indicators (NDNQI) conference from January 30 - February 1, 2008 in Orlando, Florida. The event will take place at Royal Pacific Resort at Universal Orlando, a Loews Hotel. To reserve your spot, please visit:
http://www.nursingworld.org/HomepageCategory/UpcomingEvents/NDNQI2008.aspx
WHAT'S ON YOUR MIND?