Hello BayNVC Community,
The past month has been very rich here at BayNVC, and a bit of a whirlwind. We hosted 3 week-long intensive retreats, and in the process kicked off two year-long programs. The lovely redwoods above were snapped at our Living Peace Retreat. Participants have spoken effusively about many, many needs met. The response has been so positive that we are investigating the possibility of offering another open retreat in the fall. Keep an eye on our website for dates.

Now we've launched a series of programs designed to support you in your work life (see feature). Since so many of us spend the majority of our time in workplaces, we hope to address some of the unique challenges of living wholeheartedly in settings that may not at first seem amenable to a language of needs. For maximum workplace transformation, we encourage you to sign up with a colleague, giving both of you a practice buddy and increasing your chances of success. And for a taste of how NVC can work in the workplace, check out Miki Kashtan's article on feedback, below.


Be a part of the evolution of BayNVC -- join us for conversations about the future of this organization! Register for our

Town Hall Meeting

in Oakland on March 6, or

Conference Call

on April 3.

Erica Grevemeyer

Celebrator/Interim Director

Bay Area Nonviolent Communication
Feedback Without Criticism
I have yet to meet a person who likes criticism. Instead, what most of us do is contract inside when we hear a criticism. Sometimes we respond defensively, sometimes we add the criticism to our pile of self-judgment, and sometimes we deflect and ignore what's being said....
Click
here
for the full article, and
here
for a "Feedback Without Criticism" worksheet.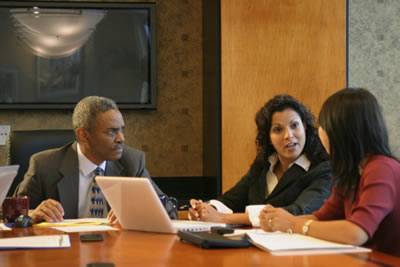 NVC in the Workplace
Series, Workshops and More!
Making Collaboration Real with Miki Kashtan
with Kerry Tepperman and Miki Kashtan
Wednesday, March 10, 12-2pm in Oakland
Mondays, April 12 - May 17 in Berkeley
BayNVC also offers customized on-site trainings, facilitation, mediation and executive coaching for organizations of all types and sizes. Learn more
here
, or contact us at 510-433-0700 or by
email
.
NVC Mediation and Conflict Resolution

If you're feeling frustrated or overwhelmed because you're having the same argument - over and over again - with your partner, child, parent, co-worker or friend, then these are the classes for you. Lisa has a reputation for clarity, humor and compassion, and her workshops offer participants the chance to strengthen their skills in a lively and supportive atmosphere.

Introduction to NVC Mediation and Conflict Resolution

Beginning NVC Mediation and Conflict Resolution

Intermediate NVC Mediation and Conflict Resolution
A Reexamination, Renewal and Healing of our
Communication Across Differences
a 10-week series starting March 25 in San Francisco
Nancy Kahn will provide the supportive container for opening to new experiences in relating across differences with greater authenticity. This series will help us to slow down to do our internal work and identify key moments of possibility for self connection and empowerment; to experience greater choice, and for responding in alignment with our values.
Nancy's passion is bringing the tools of NVC to diverse settings that include communities of color, youth, and other under-represented groups. Click
here
for more information;
email
or call Nancy at 415-336-0992 directly to register.
Save the Date(s):

Arnina Kashtan is coming soon!

Arnina, sister of Miki and Inbal, will be visiting from Israel in late April - early May. A weekend workshop and Tuesday evening series are tentatively scheduled.
Celebrations

NVC in the Workplace - a Success Story
From a 2009 Leadership Program participant:
"I wanted to share an experience that I had recently in my workplace where I saw a little bit of NVC magic. I am constantly amazed by how even my beginner level NVC goes such a long way..."
read more
here
.
Miki Kashtan Joins the Blogosphere
Announcements
Power, Resources and Choice in Santa Cruz
Are there ways to foster connection and trust even across the biggest divisions in our cultures? Miki Kashtan will be offering this workshop in Santa Cruz on Saturday, March 6. Visit
nvcsantacruz.org
for more info.
Where's Oren?
BayNVC Collaborative Trainer Oren Sofer is on hiatus from teaching for the rest of 2010, while he completes training in Somatic Experiencing, followed by a 3-month meditation retreat. He looks forward to reconnecting in 2011. Read more from Oren
here
.
An Invitation from Collaborative Trainer Sigal Shoham
"As a board member of the Association for Dispute Resolution of Northern California, I see that mediation is a burgeoning field that follows many NVC principles and could benefit from having more professional NVC practitioners. If you want to learn about the mediation community, come to
ADRNC's annual conference
on March 13, in Oakland. I'll see you there!"
Requests
Personal Assistant Needed
BayNVC founder Miki Kashtan is in need of an assistant. This is a paid position, about 15 hours a week. If you are organized, computer- and web-skilled, and able to creatively handle a wide variety of support tasks, this is a great opportunity to be involved in the work of BayNVC. A detailed job description and application information are available
here
.
Do You Enjoy Giving Appreciation?
We'd love you to consider joining our 2010 Thank-You Team. The only requirements are to enjoy communicating from your heart and expressing gratitude, and being willing to contact people on your own time. The amount of time is entirely up to you. If this sounds like fun, please contact
Punita
.
Wishlist
BayNVC is in need of the following:

- 2 flat-screen 19-inch monitors

- A heavy-duty paper cutter

- Three new desktop computers, PC platform, and latest version of Microsoft Office - please contact

BayNVC

.

- Set decor for the Conflict Hotline. Ideas? - please contact

Susan

.

- A laptop PC, less than 3 years old, for trainers to use at retreats - please contact

Phoenix.
BayNVC's Town Hall Meeting and Conference Call
If you plan to attend, please
pre-register
; this will help us as we design and set up for the day.
We invite you to join others in our community who have been touched, educated and served by BayNVC, as together we explore what BayNVC means to us and how it can evolve into a healthy future during challenging times.
Post-Town Hall Meeting Conference Call

We realize the BayNVC community extends far beyond the Oakland area and some may not be able to attend due to location or scheduling.

On April 3 at 10 AM (Pacific time) we plan to host a conference call for those who were unable to attend the Town Hall meeting.
This Month on the CONFLICT
HOTLINE: NVC at Work



Watch the show live on Thursday, March 4th and April 1st at 7:30 pm on Channel 28 or 33 in Berkeley, or at betv.org. See past episodes here.

Call in live during the show, 510-433-0700, or send in your conflict or hard-to-hear message to

conflicthotline

. This month's theme: NVC in the workplace.
Upcoming
Series

Upcoming Intros

Practice
Groups


For a list of practice groups in the bay area and beyond,
click
HERE.
More Information & Registration
Since many of our
events fill quickly,
please consider pre-registering to ensure your space. Occasionally, events are canceled due to a low number of registered participants. If you are planning to attend, pre-registering will help ensure that the event will take place. If an event is canceled, all pre-registered participants will be notified and you will have the choice of refund or transfer to another event.
You may
pre-register by clicking the "Register Now" button at the bottom of most event descriptions, or by contacting our office at 510-433-0700 or register@baynvc.org You will receive a confirmation email with driving and public transit directions. Parking is free at BayNVC's wheelchair accessible
building near Piedmont Avenue in Oakland.

HERE
for a complete, up-to-date listing of
our retreats, study series, workshops
and practice
groups in the Bay Area and beyond.
Managing Your Emails from BayNVC
If you would like to receive emails from us less frequently than once a month, email
BayNVC
with YOUR FULL NAME and the desired frequency in the subject line as follows: "BayNVC List - Periodic" (with this option you'll receive 4-6 emails per year; NO monthly newsletter, just special announcements) or "BayNVC List - None"
If you received this email from someone else and would like to receive this free emailed newsletter each month, please email your full name, address and phone number to
BayNVC
and include the words "BayNVC List - ALL" in the subject of your email.
Thank you. We look forward to seeing you at some of our events!
Contact Information

Click here to email us: BayNVC
Phone: 510-433-0700 or toll-free at 1-866-4-BAYNVC (1-866-422-9682

)

Address: 55 Santa Clara Ave., Suite 203, Oakland, CA 94610

Web: http://www.baynvc.org
BayNVC trainers are available for individual, couple and family counseling; mediation and meeting facilitation; full and half-day NVC workshops at your organization (including diversity training); audio/video presentations; and trauma and conflict response.

Bay Area Nonviolent Communication is a non-profit organization and all financial contributions are tax deductible. For more information, or to donate online, click here.

To learn more about what people are doing with Nonviolent Communication worldwide, sign up for the CNVC Network News e-newsletter.
The Center for Nonviolent Communication (CNVC)
Phone: 505-244-4041 or 1-800-255-7696
Address: 5600 San Francisco Rd. NE Suite A, Albuquerque, NM 87109
Web: http://cnvc.org/