Visit Us On:
Follow Us On:
Read About Us:

INAVision
Editorial Team
Contributing Writers
Tonya Sakowicz
Greta Schraer
Katie Vaughn
Nomination forms for the
2011-2013
INA Board of Directors
are now being accepted.
Contact nominating chair Kellie Geres for additional information at
2011 INA Harriette Grant Service Award Pin and INA Service Award Pin
Applications are now being accepted. To receive your pin:
*You must be an INA member
*You must attend the 2011 INA Conference

Congratulations to
Kellye Couillard
and
Pamm Stewart
for passing the
INA Nanny Credential Exam

2010-2012
INA Board of Directors
Rachel Lawrence
Research Committee Chair
Exam Development Committee Chair
Education Committee Chair
Susan Veale
Fundraising
989-277-5656
WELCOME
NEW MEMBERS

New Individual Members


Nicole Barnes
The Villages, FL
Cecilia Ongsiapco Cruz
North York, ON Canada
Lorena Davies
Poway, CA
Tatiane Dias de Oliveira
Cambridge, MA
Anne Marie Eadie
King of Prussia, PA
Kimberly Eggert
Ostrander, OH
Gioconda Hanson
Van Nuys, CA
Rachael Harris
Nashville, TN
Margaret Henry
Chicago, IL
Jenny Alexander Davis
Houston, TX
Logan Litz
Coquitlam, BC Canada
Elizabeth Long
Saint Louis, MO
Melanie Majorana
Ann Arbor, MI
Debby Naab
Seymour, IN
Ann E. O'Brien
Claremont, CA
Mary Jean Rippon
Hawthorne, CA
Vendula Ruzicka
Torrence, CA
Monica Schoenborn
Maple Grove, MN
Albatina Smith
Boise, ID
Miranda Smith
Saint Clair, PA
Cheryl Soule
Eden Prairie, MN
Katherine P. Stewart
Winter Garden, FL
Pamm Stewart
Winter Garden, FL
Laura A. Stieglitz
Chicago, IL
Janelle Toner
San Francisco, CA
Mercedes Vaslow
Louisville, CO
A Learning Odyssey Daycare Inc.
Astoria, NY
A Unique Nanny Agency
Des Moines, IA
Annies Nannies
Mount Pleasant, SC
Call Gran
Forest Glen, QLD Australia
Care n' Cuddly Nanny Agency and Day Care Centre
Fct, Abuja Nigeria
Domeli
Moscow, Russia
Let Mommy Sleep, LLC
Bristow, VA
INAVision is a publication of the International Nanny Association (INA). All rights reserved. The editors reserve the right to edit articles as submitted and reserve the right to publish material accepted for INAVision on our website or in any other official INA publication in virtual space or otherwise. Photos, letters, arts and story ideas are welcome.

The articles published in this newsletter do not necessarily reflect the views of the INA as a whole; rather, they reflect the opinions of the authors who have written them. This publication is intended to serve those interested in in-home child care by providing a forum for different views on relevant subjects, as well as INA information. The advertisements in this newsletter do not imply endorsement by INA of any particular product or service and INA does not assume responsibility for advertising content.

Copyright 2010 INA
This newsletter may be forwarded in its entirety.
Co-President's Message
INA Co-President
The domino effect. I think about this, how one event
affects another event and trickles to another and stirs yet another and so on and so forth. On my way to work the other morning absorbed in thoughts about which candidates would work well with which families, a story on the news about the father of a Columbine victim having visited a local high school to talk to the teens about being kind and thoughtful to each other, caught my attention. The students interviewed for the radio news piece were articulate and enthusiastic about hearing his message. This father spends his days in hopes of influencing others to think the way his daughter did, be kind, thoughtful and respectful of others. He hopes for a domino effect. He hopes that he can influence high school kids who hear his message to share the message with others, who will pass it along to others, who will convey it to more "others," and on and on. The domino effect.
In my office we deal with the domino effect every day. A nanny calls in sick and a person who thought she had zero earning power that day rises to the occasion to fill in last minute and ends her day unexpectedly with a bit more money in her pocket. She now has earning power to satisfy an unpaid bill or buy her daughter a present or save for a rainy day. Or, a new mother calls, overwhelmed with her unfamiliar responsibility of baby care, can't figure out how to balance her need to go back to work with her schedule, her husband's schedule and the "what's fair for the nanny" schedule. I take her under my wing, we sort out the dilemma, and she hires a nanny. The mother and father are happy at work, the nanny is happy at work, I'm happy at work and the baby is happy in her care. The domino effect.
There is one domino effect that has me concerned. Who saw the movie Social Network? WOW, now that is a domino effect! The story illustrates so clearly how something can "catch fire" and become a great tool for EVERYONE, young and old. There is a down side in this domino effect that needs to be addressed.
Because nannies work in a home environment, they dwell in a basic conflict. One's workplace is usually considered more public than private. A home, however, is typically more private than public. For a nanny this conflict demands an ability to juggle this variance because their workplace is a home, not an easy task in the age of Facebook!
I think about what happens when a picture is posted on a "News Feed" or is "tagged" on Facebook. What happens when a comment that one makes in their private life, becomes a written exclamation in this public space? I see it on my very own Facebook page. I have enthusiastic caregivers, showing off pictures of themselves actively engaged with their charges in the home where they work. I have nannies commenting about all sorts of things that I think are better left unsaid in public. When comfort about a job sets in, lines of decorum sometimes become blurred. My thought is that the domino effect of posting pictures or talking about details of one's job on Facebook creates great potential of personal visual and written information to live in places where it shouldn't exist. To remain professional, to protect a family's privacy and to maintain propriety, I caution everyone to take heed when posting on Facebook. All because of the domino effect.
I hope everyone enjoyed the holidays and may the domino effect of good health, good fortune and great happiness flow into every home of all our members, their friends, relatives and neighbors near and far!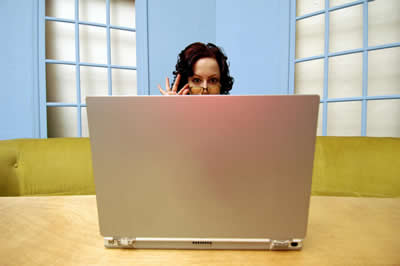 Over the past year, our agency has fully embraced the use of social media. When we began our social media campaign, we had four main goals: attract educated and experienced nannies; create an on-going relationship with our nannies; advertise new positions quickly and more effectively; and provide our candidates with entertaining educational content, or "edutainment" as we like to call it. In doing so, we have been able to attract a higher volume of qualified applicants, have seen a significant increase in nannies interested in our positions, and have been able to fill jobs more quickly and with more qualified and knowledgeable candidates than ever before.

Through our use of educational videos and tips we have successfully improved the quality and professionalism of our candidates. Our video tips (made on an inexpensive and easy-to-use Flip camera and edited in iMovie) let our nannies know what we expect of them
, and have addressed everything from what to wear to an interview to how to create an amazing resume. The education we provide makes our candidates stand out from the rest when families are using multiple agencies and our clients consistently report that our nannies are the best prepared and most professional candidates they meet.
We use Facebook as our preferred social media platform. Our YouTube Channel, Twitter Feed, and website all link back to our Facebook fan page. Facebook is very business-friendly and offers fan pages to any businesses that wish to create an online presence. Think of your fan page as your home base-the place where your nannies can go to find out the latest news about your agency. In order to build your fan base and keep your fans engaged, you will need to have interesting and helpful content that is updated on a consistent basis. This content can include articles and links relevant to the nanny industry, new laws or legislation affecting nannies, recall and safety alerts, job postings, tips, advice, special offers and any other information you feel is relevant and interesting to your intended audience. In addition to content, posting photos, video and other kinds of media will add interest and will make your fan page more visually appealing.
The goal of your fan page should be to create an on-going dialogue and conversation with your nannies. Simply having a one-way conversation or talking at your audience will not grow your fan base or increase your business. Providing relevant content that your fans will actually enjoy and find interesting will. Measure the success of your content by keeping track of how frequently your fans comment on, "like" and "share" your posts-this is your clue to how your fans are relating to the content you're providing.
For advanced Facebook users, there are some very fun and interesting tricks and techniques you can use to customize your fan page and set you apart. FBML, which stands for Facebook Markup Language, is Facebook's version of HTML. Among a variety of things, FBML can be used to create mini web pages within a tab or box, which can then be added to your fan page for a more tailored look. Most helpful, is the creation of a "landing page"-a place for visitors to "land" before being automatically directed to your wall. Pages with a custom landing page have a much higher conversation rate than pages without them. A quick Google search will provide tutorials on how to use FBML to customize your Facebook page. Additionally, multiple companies looking to provide easy-to-use customization widgets have also stepped up to assist those who may not be as technologically savvy. Involver.com, for example, offers free apps which can be easily integrated into your fan page, giving you the ability to promote your agency through a YouTube Channel, Twitter page, and RSS feed directly from your fan page. Apps can also allow you to do things like create custom surveys or a quiz, which adds interest and functionality to your page.
It is now up to you to use these tips to build your own social media campaign and begin to reap the rewards of being a social media savvy business.
These tips barely brush the surface of all the exciting developments taking place every day in the social media world. For anyone looking for more information and advice on using social media, be sure to check out the social media workshops at the upcoming INA conference in Tampa, FL. Make plans to attend today!
Katie Vaughan is the founder of Westside Nannies. Westside Nannies has been showcased on Entertainment Tonight, The Insider, Chelsea Lately, Dr. Phil and Inside Edition as well as featured in The Los Angeles Times, inTouch Weekly, and The Los Angeles Daily News for their work finding nannies for high profile and celebrity families.
2010 INA Nanny of the

Year
The holidays can be a time of excessive eating, excessive spending, and even excessive playing. I tend to find even my most practiced routines losing stability as the Christmas carols play. So it is natural for us all to feel moved to make up in January for the mistakes in December. But do resolutions ever make it past January 16th? I don't make New Year's resolutions anymore. For me, resolutions have been just a well-intentioned joke. The mark of a new year is a natural time to start fresh. I am all for growth and change, but believe it must be packaged to succeed.
This year, instead of making resolutions, I challenge you to set some goals. The thought of writing goals may seem daunting and pointless, but putting your focus on paper will help you to you achieve them.
Over the last couple of years, I worked with my boss to create goals that are Specific, Measurable, Achievable, Realistic and Time Framed Goals, or "S.M.A.R.T. Goals." Starting out with a very practical goal from the beginning, as opposed to a hopeful resolution, is more likely to produce success.
Think of 3 goals that you might have for the New Year. For example:
1. Get into shape
2. Pay off some debt
3. Add to my resume
While these goals are positive and moving the right direction they are still vague. Are your goals too vague?
1. Goals should be Specific. Often we set goals that are so loose, it's hard to judge whether we actually hit them or not. Rather than saying "get into shape," commit to "gain muscle in my arms and legs working out for 30 minutes 3 times a week."
2. Goals should be Measurable. For example, rather than stating "pay off some debt." you may commit to "putting your regular coffee, shopping, and overtime money toward the $3000 credit card debt.""
3. Goals should be Achievable and reachable. Don't set yourself up for failure by setting goals that are out of reach. Trying to lose 30 lbs. in one month is not practical or healthy.
4. Goals should be Realistic. It's important to honestly evaluate yourself. For me, a night owl, I would not choose to "get in shape" at 5:30 in the morning, Monday - Friday. I would not make it a week.
5. Goals should be Time Framed. A set amount of time will give your goals structure. For example, to add to your resume, you could decide to attend the INA Annual Conference in Tampa this year. Each month, you could set aside a percentage of the cost. Last year I heard that one nanny paid a portion each month: February her flight, March her registration and April her hotel.
In addition to setting S.M.A.R.T. Goals for yourself, educate yourself on milestones and set age-appropriate goals for the children in your care. Do some research, and share your ideas with the parents. Decide on the priorities for the children and work as a team to achieve them.
Make it a great year by setting your goals AND achieving.
Here's to 2011!
2011 INA Nanny of the Year
™
Do you know an outstanding nanny?
You are invited to have a positive, lasting impact on the nanny's career by nominating her or him for the 2011 Nanny of the Year™ (NOTY™) award. The NOTY™ award is presented annually by the International Nanny Association(INA) to recognize the personal achievements of a working nanny.
The NOTY™ award is presented annually by the International Nanny Association (INA) to recognize the personal achievements of a working nanny. INA's Nanny of the Year™ (NOTY™) serves as an example of the best kind of nanny and represents a positive role model for our industry and association. The NOTY™ is expected to perform specific duties before, during and after the INA annual conference.
Click here for more information about the 2011 INA Nanny of the Year™ Award and the 2011 INA Nanny of the Year™ Award packet.
Deadline: March 10, 2011
INA Credentialed Nanny, Newborn Care Specialist, Parent Consultant and Educator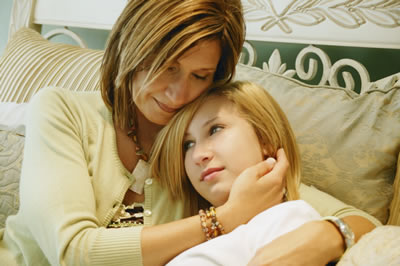 So many times we think bullying is something that happens on the playground and we often wonder "why do kids act like this" or "where did they learn such behavior." With recent events reported in the media and children DYING because of bullying, it is time to take a look at how WE personally can help prevent it.
Since this issue of bullying has come to the forefront of our attention, everyone is talking about how to teach children not to be bullies or how to handle bullies and that is all very important. But what I don't see much concrete discussion about is where these children learned bullying behavior to begin with and I had some ideas, but wanted to learn more and see if I was onto something. My suspicion was that they are learning it from us-the adults in their lives-and that it is WE who need to learn to change OUR behaviors if we want the children we influence to change theirs. I recently had the opportunity to have a wonderful conversation with Dr. Lynne Kenney, a family counselor in Phoenix, Arizona, and a frequent contributor to INA and that conversation confirmed for me many of the thoughts that had been running through my head.
Did you ever think about the fact the bullying goes on in your kitchen or office nearly every day? That you and I are teaching children "how" to bully in our behaviors with the bank, the phone company or the doctor's billing office? When we get angry and threaten to "take our business elsewhere" or yell at a customer service representative on the phone because we don't get what we want, what are we really modeling to the children at our feet? Are we modeling good problem solving skills and that all people are worthy of our courtesy and respect? Or are we teaching them that by raising our voices, calling names and threatening, we can get what we want?
And social media is something that has been a part of bullying as well. How do you think the teens in our care (for many nannies DO care for older children) are viewing us when it is so important to us to be "right" in an online argument that we feel the need to push our point, call other people ignorant and mock others' religious or political opinions? Is that teaching them to respect and tolerate others' viewpoints, religious beliefs or even sexual orientation even if we think differently? Or are we teaching them that if you are simply rude enough, call enough names or make fun of people enough, others will see us as smart or give in and let us "win"?
It is time that we need to "be willing to turn the mirror on ourselves" as Dr. Kenney says and take a hard look at how OUR behavior is teaching the children we influence how to behave, how to treat others and how to show respect and tolerance. As nannies, we are one of the most important role models these children have, and behavior, both good and bad, is "caught, not taught" and we need to remember that we are teaching these children every single day how to treat other people.
So time for each of us to take a good hard look at ourselves and realize that the first step in teaching children how not to be bullies starts with us.
A final thought from Dr. Kenney: "If you are going to teach it, you need to live it."
Tonya is a Newborn Care Specialist who does both consulting and in-home sleep training for her clients. She is college educated, has more than 22 years'experience and is a proud mom to two children, Hunter and Remington. In addition to being credentialed through the International Nanny Association where she has been a part of their Nanny Mentoring Program for several years, Tonya has taught several times for their International Conferences. She has also served as a speaker for the National Association of Nannies, the Valley Professional Nanny Association and for Nanny Agencies Nationwide. Tonya was voted the Professional Childcare Provider of the Year in 2003 and nominated for the International Nanny Association Nanny of the Year in 2004. In addition, that same year, she was deeply honored with a nomination by her peers for the National Association of Nannies Harriette Grant Memorial Award. Child car seat safety is a passion for her and she will soon be a Nationally Certified Car Seat Installation Technician.
Welcome to Board Bits. In each issue, you'll get to learn interesting tidbits about the individuals who volunteer their time, energy and efforts managing your association. You may be surprised at just how much you have in common to chat about the next time you see, talk or email with them!

What were your first three jobs? Scooping ice cream, waitressing and promotional writing for local television.
What is your favorite vacation spot and why? In the winter, Vail, Colorado. I love the skiing! In the summer, Bar Harbor, Maine for the hiking, biking, boating. Both because they are breathtakingly beautiful.
When not working, what can you likely be found doing? During the day-playing tennis, driving kids, hanging at the beach and shopping. At -night-going to concerts!
What are your talents or hobbies that we probably don't know about? I have no actual talents. My hobbies include water sports, snow sports, hiking, skiing, tennis, and going to concerts.
When you were 18, which career did you believe you would have today? I thought I'd be a journalist.
What is your favorite concert of all time that you have attended? We go to concerts all the time. We love music. Grateful Dead, Atlanta, 1992.
After you retire, you'd like to...? Retire??! Never!! I love my business.
Your immediate family consists of...? My husband, 13-year-old daughter, 16-year-old son, 2 Great Danes, 1 cat and a tank full of fish and corals.