Countdown to. . .
Dedicated Personal Assistant Log-In
The personal assistant login will allow an assistant to log on to RMLSweb and complete tasks for a specific RMLS™ subscriber. The assistant will have their own individual login, but all the work they do on RMLSweb will be saved under the assisted subscriber's ID.
Assistants will have access to everything their employer does, except for the subscriber's User Preferences, on RMLSweb.
Licensed assistants will still need to complete a waiver form. With this new functionality, the assisted subscriber and assistant are able to access RMLSweb simultaneously.
Rules, waiver forms, terms of service and subscriber agreements specific for this new option will be available after the next few weeks.
A $25 quarterly assistant access fee, the same as the current Office Manager and Input Personnel fee, will be billed to the subscriber to whom the assistant is assigned.
Round-up: Portland Metro News
There have been several articles in the news recently about the Portland housing market and the Oregon economy. Just in case you missed them, we've complied a list of links to keep you up-to-date.
RealtorŪ Magazine: 7 Metros with Largest Median Price Gains
Oregonian: Doors Slowly Open for Portland-Area Housing Recovery
Inman News: Portland, Ore Market is Warming Up
Oregonian: Oregon Economy Growing at Nation's Second-Fastest Rate
Reminder: Do Not Enter a Pending Listing Without Permission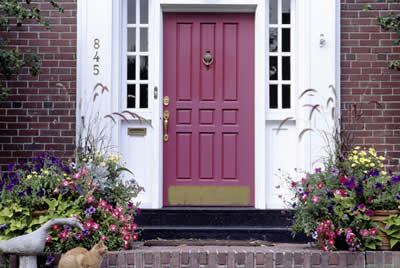 Before showing be sure to check the status of the listing. If you were to enter a property that turns out to be Pending (PEN) and you don't have the permission of the listing agent or owner, you may face unpleasant repercussions including a fine by the RMLS™ Rules and Regulations Committee.
Remember, only access ACT, BMP and SSP status listings unless you have the specific
permission of the listing broker or owner.
Before showing a property it's vital that you check the listing for showing instructions and then follow them! You will avoid embarrassing situations, bad feelings and potential rules violations.
Supra Lockbox Stats
For the week ending on 6/3/12, these charts
show the number of times RMLS™ subscribers opened Supra lockboxes in Washington and Oregon. Compared to the previous week, activity increased in both Oregon and Washington.