"Professionally Speaking" is NSA-Virginia's Monthly Newsletter
December 2008
Newsletter Editor
Lois Gallo
Thanks to Jean Austin for all your assistance!
COMING ATTRACTIONS
December 13
HOLIDAY PARTY
Richmond

December 19
Meeting Postponed
January 16
David Nour Richmond
February 20
Ford Saeks Chesapeake

March 20
Patricia Fripp Richmond

April 17
Mikki Williams Chesapeake
May 15
John Kremer
Richmond
June 19
Darren LaCroix
Chesapeake

We thank our Sponsor
INSIDE BUSINESS
The Hampton Roads Business Journal
Join us
Saturday,
December 13, 2008
in Richmond
for a great
Holiday Party
at Dorothy Erlanger's home
Spouses and Guests welcome
Details at:
A Word From Your President...
Only three weeks apart I recently competed in a triathlon and the Ironman 70.3 World Championships. That was too close together to make my coach happy! However, in the two races I did my personal best in the Ironman and my personal worst in the other! But I am proud of my performance in both races, even just for staying in the race in the worst one.
Sometimes you don't win, but you just have to keep going! This month we've had a couple of decisions we've had to make about programs and parties. We believe we've made winning choices from which all of us will benefit! So please make note of the changes, using the calendar in the left sidebar or at the website to update the latest events.
December's program with Ford Saeks has had to be moved to February. And we've added a holiday party that has become an NSA-VA tradition. This time I'll be hosting it at my home. You're all invited to come with your spouse or partner. And it's not just for members. Guests are welcome too. This is a great opportunity to get to know each other better and share some fun with Christina's improv session.
Mark your calendar for our next program - Friday, January 16th in Richmond. David Nour brings us important and timely information on how to use social networking to enhance our business. You won't want to miss this!

We look forward to seeing you soon! Enjoy the Holidays!

Dorothy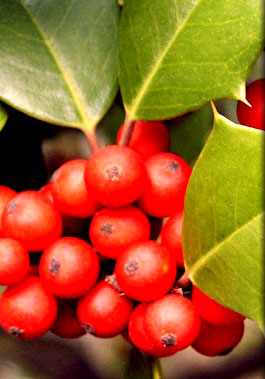 NSA-VA HOLIDAY PARTY!



Friends, Food, Fun


Join us for a holiday get-together!

WHEN:

Saturday, December 13th at 5 pm

We'll have an early start to make it easier for our 'cross-regional' crew to all get together.
WHAT:

Potluck supper plus...
Improv!!! A special event to highlight the evening - Comedy Sportz will engage us with improv theatre
WHERE:
The home of Dorothy Erlanger,

NSA Virginia chapter president

Directions emailed to those who register
WHO:

Welcome to all of our NSA participants, be they members, guests, program visitors who want to get to know us better, & of course partners/spouses
RSVP please to:

Jean Austin at jean.austin@comcast.net or

Dorothy Erlanger at Dorothy@proactivepathway.com

For partiers who would prefer to drive in daylight not late evening, the 'Erlanger B&B' welcomes you to stay over - up to three people or couples, and there are others in the area are also happy to provide an evening over place to stay.


UPCOMING JANUARY PROGRAM:
___________

Social Networking Best Practices for Personal and Professional Success
Presented by: David Nour
____________
If you're searching for help in this area or don't even have a clue how it can be used to boost your business, you'll want to plan to attend the January program with relationship expert David Nour.

Here's a taste of one aspect of his program:
B2B Social Networking - from LinkedIn® to ZoomInfo®, Spoke®, Plaxo® and Jigsaw®, whether you're trying to build your mailing list to prospect at Fortune 500 companies, to conduct due diligence at current or prospective client companies, social networking applications are here to stay! In this highly interactive session, the audience will be exposed to a series of best practices to incorporate social networking applications into their individual efforts.

Bio Information:

David Nour is a social networking strategist and one of the foremost thought leaders on the quantifiable and strategic value of business relationships.

A native of Iran, David came to the U.S. with a suitcase, $100 cash, limited family ties and no fluency in English! Fast forward 25 years and he has built an impressive career of entrepreneurial success, both within large corporations and early stage ventures.

David is the author of Relationship Economics and The Entrepreneur's Guide to Raising Capital, a senior management advisor, and a featured international speaker for corporate, association and academic forums, where he shares his knowledge and experience as a leading change agent and visionary for Relationship Economics® - the art and science of relationships.

_____________________________________________
This & That!
For quick updates and additional articles and resources we wanted to bring you during the month, we've set up a blog at:
Go there for links, resources and up to the minute information and news from NSA-VA! You can even subscribe to the RSS feed to be notified whenever new posts are made.
New Resource List Available!
Your November Expert Panelists have compiled their favorite resources to help you as a speaker.
From publicity and publishing to training and technology, the list is on the
blog
and ready for you to print out!
Congratulations to Coleen Kenny who just became a member of NSA National! You'll see her sporting her gold badge at future meetings!

If you have speaking engagements, a book coming out, some interesting things happening in your business or your life you think would be interesting and encouraging to the members, just email me at loisgallo555@yahoo.com with the details and I'll pass them on. Thanks!