World Tai Chi & Qigong Day 2012

Managing Stress in the Modern Age! Get Active!
See beautiful 2012 Event Videos from Latin America!
"Man of Tai Chi" film begins shooting!

Dear World T'ai Chi & Qigong Day Supporters,

Exciting news! Keanu Reeves and "Man of Tai Chi" film has begun shooting.

With nearly 200 million yuan worth of investment from Village Roadshow and the China Film Group, "Man of Tai Chi" marks the first time for Reeves to take the helm of a major movie project.

Shooting will last for nearly 6 months in both Beijing and Hong Kong.

Chen Hu, Reeves' Kung Fu coach, will play the lead in the movie, and Reeves will play the villain.


Keanu Reeves: Man Of Tai Chi movie starts filming

Also, see below for more beautiful WTCQD 2012 Event Photos and Videos, from events throughout Latin America, and this week's health tip.

Tai Chi and Qigong teachers often become vortexes or hubs where students learn about a whole new approach to life, and discover networks of mind-body therapies from acupuncture to Reiki, and more. The "Slow Eating Movement," "Whole foods diets," and other issues are often covered in our WorldTaiChiDay.org newsletters to help teachers worldwide become even more effective sources on the lifestyle changes millions seek today. See below article on this week's Health Tip: Social Activism is Good for Your Health!




When I first announced our vision of a World Tai Chi & Qigong Day at the National Qigong Association event in Baltimore, about 15 years ago, one of the greatest Wushu coaches in China's long martial arts history was there as a keynote speaker. Master Li had discovered the healing arts of Qigong, and had left his illustrious martial arts career to spread his healing knowledge worldwide.

Master Li stopped me in the hallway, after I'd announced our intentions to form a world day of the family of global tai chi and qigong players worldwide. He said something that stuck with me for all these years:

"If you plan to organize such a world tai chi and qigong event ... do it for love, or don't do it at all. The world's Qi is depleated of love."

-- Master Li

Master Li leads a Qigong workshop.
WORLD TAI CHI & QIGONG DAY VIDEOS 2012

DIA MUNDIAL DEL TAI CHI Y QIGONG 2012






Brasil WTCQD 2012 event:

Dia Mundial Tai Chi Chuan e Tchikung - 2012





Ensenada, Mexico WTCQD 2012 event:

DIA MUNDIAL DE TAI CHI Y QI GONG ENSENADA BAJA CALIFORNIA

Rio de Janero, Brasil WTCQD 2012 event:

(2012) Dia Mundial do Tai Chi e Chi Kung 2012

Lima, Peru's WTCQD 2012 event:

D??a Mundial del Tai Chi y el Chi Kung 2012 - World Tai Chi and Qigong Day 2012

Merida, Yucatan, Mexico WTCQD 2012 event:

DIA MUNDIAL DEL TAIJI Y QIGONG EN MERIDA YUCATAN.wmv

Brasilia, Brasil, WTCQD 2012 event:

Dia Mundial TAI CHI 2012 Brasilia.wmv

Niteroi, Brasil WTCQD 2012 event:

Tai Chi 8 formas em grupo - AKSN

Havana, Cuba WTCQD event:

Dia Mundial del Taiji y Qigong - Escuela Cubana de Wushu

POST YOUR PHOTOS/VIDEOS IN OUR GALLERY!

If you sent us your event photos/video, we'll include it in coming newsletters. We still have many we have not yet published.

In the meantime, post yours in our gallery:

Here is how to post your WTCQD 2012 event photos and videos to the Gallery at World Tai Chi Day's website:

http://listings.worldtaichiday.org/Event-Photos-and-Videos/

Follow these directions to upload the photos to your account:

Login if not already
Go to your 'My Photos' page. Click 'My Account'-->'My Photos'
All photos must be uploaded into a photo album. If you don't have any photo albums yet or want to create a new one, then click 'Create Photo Album' under the submenu bar. If you already have a photo album you want to use to upload photos into, then just click the title of the photo album you want to use
Click 'Upload Photos' from the submenu bar
Proceed to upload the photos by either dragging and dropping photo files into the box or clicking 'Add Files' to select which photos to upload.
Click 'Start Upload'

Next, follow these directions to link your newly uploaded photos to an event album specific

for displaying WHD event photos and videos.

Too add event photos or videos you must first upload them to your user account. See the help content under General questions on how to do that.

Click on 'My Account' --> 'My Event Albums'
You can either create a new event album or click the title of an exiting album you would like to add photos/videos to. Click 'Creat Event Album' on the submenu bar to create a new album.
If you've created a new event album, then click 'view your new event album now'
Once you've created a new album or clicked the title of an existing album, you can now add new 'photo' albums or videos to it.
To add photo albums, click 'Add/Delete Photo Albums'

Every photo album that you've created under your 'My Photos' page will be listed. You simple need to select which of these albums you want to be viewable under the event album. You can select more than one photo album.
Click 'Save'

To add videos, click 'Add/Delete Videos'

Every video you've created under your 'My Videos' page will be listed. You simple need to select which of these videos you want to be viewable under the event album. You can select more than one video.
Click 'Save'
All Done :)

AFTER YOUR PHOTOS/VIDEOS ARE UP ON THE GALLERY, PLEASE SEND US THE URL LINK TO THAT PAGE, AND WE'LL INCLUDE THAT LINK IN OUR COMING NEWSLETTERS IN COMING WEEKS.

IF YOU HAVE ANY FURTHER QUESTIONS:
MEDICAL RESEARCH ON TAI CHI & QIGONG!
Experts meetin in Italy to foster dialoge between
Chinese and Western medicine
By Marzia De Giuli, Xinhua News Agency

BOLOGNA, Italy, May 10 (Xinhua) -- The first "Dialogue on Human Health between Traditional Chinese Medicine Culture and Western Medicine" kicked off in the Italian city of Bologna on Thursday to promote interaction between the Chinese and European medical cultures.

In the two-day conference, for the first time outstanding Chinese and European speakers met in Italy to discuss differences and complementarities between Traditional Chinese Medicine (TCM) and Western medicine.
http://news.xinhuanet.com/english/health/2012-05/11/c_131580822.htm
www.WorldTaiChiDay.org
's Research link will
enable you to look up nearly 100 common health
issues people face, and articles on the medical
research showing how Tai Chi or Qigong
may help.
SOCIAL ACTIVISM IS GOOD FOR YOUR HEALTH!

When students become more filled with Qi, or life energy, one of the first things we start feeling is "What do I do with all this new energy?"
In today's world, we are all exposed to more and more information about challenges humanity faces. It can seem overwhelming and dispiriting at times. BUT, research shows that if we take an action to effect a solution to arising problems, it improves our mental health. See below exerpt from an article in the UK Guardian:
Marching in the drizzle against wars in far-off countries, writing letters protesting the government's latest reactionary policy, sitting through interminable meetings that keep sprouting Any Other Business. It may be noble, but political activism is hardly a barrel of laughs. And yet it makes you happier.
So find two university psychologists in new research that looks for the first time at the link between political activity and wellbeing. Malte Klar and Tim Kasser started by interviewing two sets of around 350 college students, both about their degree of political engagement and their levels of happiness and optimism. Both times, they found that those most inclined to go on a demo were also the cheeriest.
So there's a link - but can politics actually make a person happier? In the third study, the academics took a bunch of students and divided them up into groups. The first were encouraged to write to the management of the college cafeteria asking for tastier food. The next lot wrote asking the cafe to source local or Fairtrade products. They were then tested on their wellbeing, and the group who had involved themselves in the political debate were far and away the strongest on the "vitality" scale: they felt more alive and enriched than those who merely complained about the menu.
There are many fascinating aspects to this . First, the activist-students didn't necessarily care about food ethics, but just taking action made them feel better. Second, sending a memo is hardly the most engaging political action - and yet it had a big impact on those taking it. Third, the study flies in the face of the popular wisdom that happiness resides in creature comforts and relative affluence. Perhaps activism gives people a sense of purpose, or of agency or just a chance to hang out with other people. Most likely it does all of the above.
"I will fight for what I believe in until I drop dead," Barbara Castle told this paper in 1998. "And that's what keeps you alive."
http://www.guardian.co.uk/science/2010/mar/02
/brain-food-activism-makes-you-happy
HOW TO BE AN INTERNET ACTIVIST:
* Join newsgroups to be alerted on issues
* Sign online petitions to be empowered as a human being
* Pass those petitions on to your online contacts to empower them, as well
In today's internet world it is easier than ever to get access to information, and to act on that information. Subjects that concern you often have petitions seeking change that you can participate in online. In past months, such campaigns like the one demanding that Bank of America drop its hidden fees changed policy within weeks. http://www.change.org/victories
WANT TO GET STARTED AS AN ACTIVIST TODAY?
HERE'S A PETITION WE ALL MIGHT AGREE ON:
This petition advocates moving outdated farm subsidies away from corn and soy, to vegetables and fruits. The price of vegetables has skyrocketed in past years, while junk food prices remain low. Why? Subsidies to the corn and soy production industry is part of it.
Here's the problem with that. Corn is subsidized to keep junk food cheaper, such as fast food burgers and drinks loaded with high fructose corn syrup. Soy fat is a major junkfood additive as well.
This means we are subsidizing unhealthy diets. Often, in America, people in poor neighborhoods with less access to healthy veggies and fruits have a 20 year lower life expectency, while people in more affluent neighborhoods just a few miles away, with access to healthier food choices, live 20 years longer.
A stunning fact: Even if every American decided to start eating more healthy vegetable and fruit filled diets - there would not be enough veggies and fruits grown in America to feed them. Why? Because veggie and fruit production does not recieve the heavy subsidies that the corn/soy/junk food staples do. Crazy, isn't it?
Of course we all pay in the end for a less healthy population, so to subidize unhealthy food production makes no sense, while moving those subsidies to healthy veggie and fruit production makes all the sense in the world.
Would you like to add your voice to this cause? Remember, activism is good for you :-)
http://www.change.org/petitions/cut-subsidies-for-corn-and-soybeans-from-the-farm-bill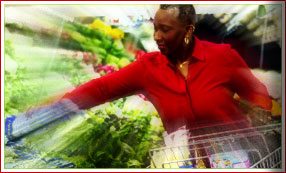 IN MEMORIUM
Allen Naipo, in Leavenworth, Kansas, was one of the earliest supporters of World Tai Chi & Qigong Day, organizing beautiful events year after year. We lost Allen this week. Allen was a pioneer and a treasure to our state, our nation ... and our world.
-- Bill Douglas, Founder of World Tai Chi & Qigong Day
In Memory of
Allen Naipo
January 19, 1926 - May 20, 2012
In 2001, Allen and his wife Dorothy began teaching the Kuang Ping Yang Right Style T'ai Chi at the Leavenworth, Kansas Council on Aging. Allen has led classes faithfully every Tuesday morning for the last eleven years. His attention to detail and his pleasing personality are the reasons the classes have been so successful. He will be missed.
YOUR WTCQD MOMENT OF ZEN
HAVE YOU UPDATED YOUR WTCQD LISTING IN THE NEW STATE-OF-THE-ART EVENT/CLASSES DIRECTORY?
DID YOU KNOW THAT WORLDTAICHIDAY.ORG'S DIRECTORY HAS CONNECTED OVER ONE-MILLION OF OUR VISITORS TO LOCAL T'AI CHI AND QIGONG TEACHERS AND CLASSES!
HAVE YOU JOINED THE NEW WORLD HEALING DAY / WORLD TAI CHI & QIGONG DAY FACEBOOK-LIKE SOCIAL NETWORK?
GET CONNECTED WITH THE WORLD OF MIND-BODY HEALING!
http://community.worldhealingday.org/
Sponsor Ad:




You can support WorldTaiChiDay.org's global health & healing work:

Dr. Effie Chow's Medical Qigong program is world acclaimed! These techniques can be a powerful addition to any Tai Chi or Qigong teacher's teaching tools.



"Every Tai Chi teacher in the world should include
Chow Medical Qigong in their teaching palette.


When a botched medical procedure nearly killed me,
Dr. Chow's Chow Medical Qigong, including the philosophy
shared in her profound book, was a powerful tool to help
me find the road toward increasing health."

- Bill Douglas, Founder of World Tai Chi & Qigong Day

Click this link to order securely:




or CALL US: 1-913-648-2256