Dear (Contact First Name),
The holidays are here and it is time to usher out 2011 and welcome in 2012. Please note our store will be closed on Sunday, December 25th in honor of Christmas. We will be OPEN on Sunday, January 1st, New Year's Day.
We want to congratulate our young winner for the Halloween Pet Photo Contest. It was great having her come by the store to receive her $100 gift certificate.
The Iams/Eukanuba Platinum Paw Program, buy 5 bags of pet food and get a coupon for a free 6th bag, continues through the end of next year, December 31, 2012.
Beginning January 1st, for you to continue to claim your sales tax exemption, you will be required to have an Agriculture & Timber Exemption Number. See below for more information.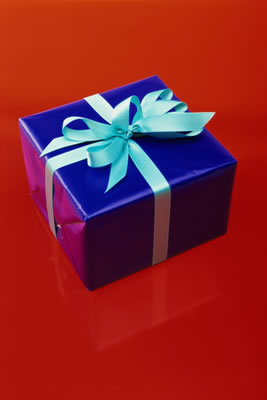 Don't forget to stop by the store and look at our wonderful gift selection! We have Breyer, John Deere and Radio Flyer gifts and toys. Treats for your pet are the perfect stocking stuffer! New Braunfels Feed & Supply also has gift certificates available. These make the perfect gift for the hard to shop for person.
Everyone at New Braunfels Feed & Supply would like to wish you and your family a Merry Christmas and Happy New Year!
Janet Curry
New Braunfels Feed & Supply
Exemption
Registration
Number
Beginning Jan. 1, 2012, a person claiming an exemption from sales tax on the purchase of certain items used in the production of agricultural and timber products is required to have a Texas Agriculture and Timber Exemption Registration Number.
For you to continue to claim your sales tax exemption, it is imperative that you follow the procedures on the attached website and acquire your exemption registration number.
If you have any questions, please stop by the store and we will be happy to assist you.
Alan's Answers

With holiday season on us here are some thoughts about your pets and the holidays.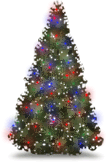 Jennifer asked "I recently purchased a puppy that is very active and into everything. Will it hurt my puppy if he attacks and eats my Christmas tree, not only the needles but also the bark?"
Alan's Answer: Christmas time can be a very challenging time to train a new puppy. They love to play with everything and have a high level of curiosity. It is highly recommended to keep many holiday plants out of reach from your puppy. Pine needles can be very harmful, possibly causing vomiting, diarrhea, lethargy, trembling and posterior weakness. You should also keep hollies, poinsettia plants and mistletoe away from your puppy. I would recommend keeping ornaments, Christmas lights, tinsel, and chocolate away from your puppy. This may be a good year to not put freshness chemicals in your Christmas tree stand. Not being a vet, I can only recommend you call your vet if your puppy has eaten one of these items and does not appear to be acting normal.
I would like to take this opportunity to wish all our customers a Merry Christmas and Happy New Year. I feel blessed to be able to call my customers my friends. It has been a pleasure to serve you and help you reach your goals this pass year and here at New Braunfels Feed & Supply, we look forward to working with you in 2012.
Visit our
website
to see what other questions were posted to Alan and leave a question for Alan. We'll publish them on our website and in our newsletter next month. Thanks!
Expect Weed Growth after Drought and Wildfires
By Kay Ledbetter
"A weed is simply a plant growing out of place or growing in a site where it is not desired."
Those are the thoughts of Dr. Barron Rector, Texas AgriLife Extension Service range specialist. And he said following this year's drought, wildfires and tons of imported hay, there may be a lot more weeds for landowners to deal with, and some could be invasive species or even toxic. Click here to learn what weed growth is expect.
Fall is Prime Time to Begin a Supplemental Feeding Program for Deer
A buck can have the best genetics in the world, but without the proper nutrition, he'll never achieve his potential. One way to stack the deck in his favor is to supplement his nutrition. Fall is an excellent time to begin this.
But before we talk about how to initiate a supplemental feeding program, let's evaluate the big picture.
The goal: Produce larger bucks with massive antlers. Some big obstacles to that goal:
Lack of high quality forage in fall and winter.
Stresses due to inclement weather.
In fall, deer are heading into a natural period of low metabolism and poor appetite. During the rut, a buck may spend only 20 to 30 minutes per day eating.
Read more
about supplemental feeding for the deer on your lease.
Supplemental Deer Feeding Programs
Outdoor Power Tool Extended Storage Tips
Presented by Stihl
If you plan to "mothball" a 2-cycle tool for a long period - say over 30 days or more - a few easy steps will help your equipment be ready for action when you are ready to go back to work.
To get the equipment ready for storage, clean it first. The air filter and the cylinder fins can be cleaned by gently brushing them with an old toothbrush. On your chain saw, remove the sprocket cover and brush away all the wood chips and sawdust. Read more of Stihl's recommendations for storing your equipment.
Iams® or Eukanuba® Platinum Paw Program
Exciting news about our Platinum Paw program! When you purchase5 bags of Iams or Eukanuba dry dog or cat food, you get a FREE 5th bag! Offer expires December 31, 2012. Come in today and check it out!
Tips to Get the Perfect Blanket Fit
Does your horse need protection while outdoors? Wind, rain, insects, sunlight, warm and cold weather, snow, and more can all wreak havoc on your horse's beauty and health. Thankfully, there are a range of equine blankets and sheets to suit any need around the barn, pasture, or show and competition ring. See our website on how to correctly measure your horse!
Free Monthly Newsletter
Click here to sign up for our Newsletter
Tell a friend about our newsletter!
Upcoming Events
December 25th
Closed for Christmas
December 31st
Last day to use your Purina 60 Day Challenge
coupons!
January 1st
Open for New Year's Day
Be sure to check the event calendar on our website for future store events!
Droll Yankees®
Made in the USA
Classified Listings!
Looking to advertise, buy or sell farm equipment, animals or agriculture related products?
Post your ad on our website for FREE.
Articles & Videos
Check out our Learning Center on our website for current articles and videos.
STIHL Chainsaws & Trimmers
New Braunfels Feed & Supply is proud to be a STIHL Distributor. STIHL is the trusted for professionals and homeowners who demand power, dependability and longevity from their outdoor power equipment.
Visit our online STIHL store for more information.
Share Your Pet Photos
Send us a picture of your furry or feathered friend and we will post it to our website!
Koda, 11 months
Pond Boss Magazine
Give a gift of Pond Boss Magazine this holiday season
This holiday season; give the gift of Pond Boss Magazine to family and friends this holiday season! Gift a full year (6 issues) of
Pond Boss magazine for $35 or a 2 year subscription for $66.

Pond Boss Magazine is the perfect holiday gift for the fishing enthusiast in your life.
Purina Mills® AntlerMax Deer 20
A 20% pelleted ration designed to improve the deer's body condition prior to and throughout the rut. Formulated with patented AntlerMax® Technology. Click here to read more.