Greetings!
Welcome to our March edition of Reach - resources and news for evolving organizations.
We've been working a lot with pay for performance systems lately and thought we'd share some learning from the field with you. In addition, we've got an interesting take on shifting demographics in the workforce and how they affect all employers. We hope you find both topics interesting!
To reaching success,
Paula M. Singer and The Singer Group Team
The Singer Group, Inc.
410-561-7561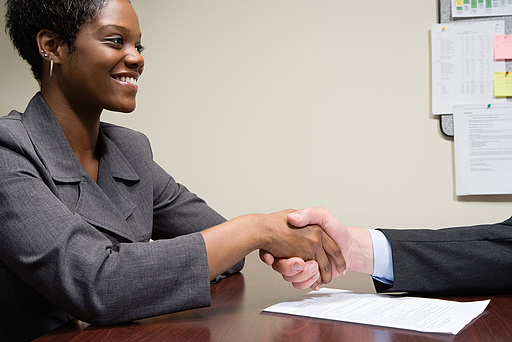 Musing from the Field: Implementing Pay for Performance Programs

We've recently been working with several clients on developing pay-for-performance employee evaluation programs. It's a trend we love, by the way. Never big fans of automatic, because-you-were-here-another-year increases, we're all in favor of rewarding employees for their performance and really rewarding the outstanding performers.

As we've been working closely with our clients to design and roll out their new programs, and train employees in their use, we thought we'd share a few things we've learned along the way.
...
Read More
More Old than New?


The Harvard Business Review blog (http://blogs.hbr.org/erickson/2012/03/demographic_geometry_talent_ma.html ) recently posted about inverted pyramids. A new archeological find? No; actually, the shape of demographics trends as older workers begin to outnumber younger ones. As these numbers shift, so must our workforce and talent management practices. HBR presents a list of six work practices from the pyramid model (more younger workers than older) that organizations need to start questioning now. Here are a few we think are particularly important to think about now:
Mandatory retirement: Who will replace those who leave? Do you have enough of those skills in your organization? How can you retain the talented, older employees?
Deceleration: HBR suggests offering options that allow older workers to do less, rather than take on more as they approach the end of their work lives
Recruitment aimed only at the young: Are your recruiting efforts focused on a variety of sources to target people of all ages?
What else do you think is important as the workforce ages?

As you know, we are passionate about bringing new thinking to HR and OD and we enjoy sharing insights that will help your organization achieve maximum results.
Please feel free to forward this month's edition to anyone you think might benefit using the "Forward" button below. And, as always, be sure to share your thoughts and experiences with us on our blog, Facebook or Twitter page.
Even better, let's talk one-to-one about your organization and how we can help you reach maximum results. Simply contact us at 410-561-7561 or via contact@singergrp.com anytime.
Until next time,
Paula M. Singer and The Singer Group Team
The Singer Group, Inc.
410-561-7561
www.singergrp.com
Stretch Beyond
Find out how Leadership Coaching can support you in guiding your organization toward its mission.
What's New
We were retained by a public library system in the Northwest to conduct strategic planning in the new year.

The Singer Group is conducting a compensation survey for a Midwest library system and recently conducted performance management refresher training for this same organization.

Lorraine and Paula will be conducting a community needs assessment and strategic planning project for a library system in the Southwest.

Laura is working with two Midwest library systems to implement pay for performance employee evaluation programs.
How Progressive
is Your Culture?
Find out what forward-thinking organizations are doing to boost success. Simply visit our website
and click on the Take Action link.
Paula is currently working with the senior leaders of an international nonprofit in Washington, DC on their coaching needs. Contact us to see what we can do for you!