Greetings!
Welcome to this month's edition of Reach - resources and news for evolving organizations.
This month we bring you a case study about an intensely collaborative and inclusive strategic planning process we facilitated with a client in North Carolina. We think it's a good model for all organizations to consider when undertaking the critical work of strategic planning. In addition, we discuss what some are calling "the year of the payback." Are your employees fed up? Find out some ideas for what you can do to prevent mass exodus in 2012.
To reaching success,
Paula M. Singer and The Singer Group Team
The Singer Group, Inc.
410-561-7561
www.singergrp.com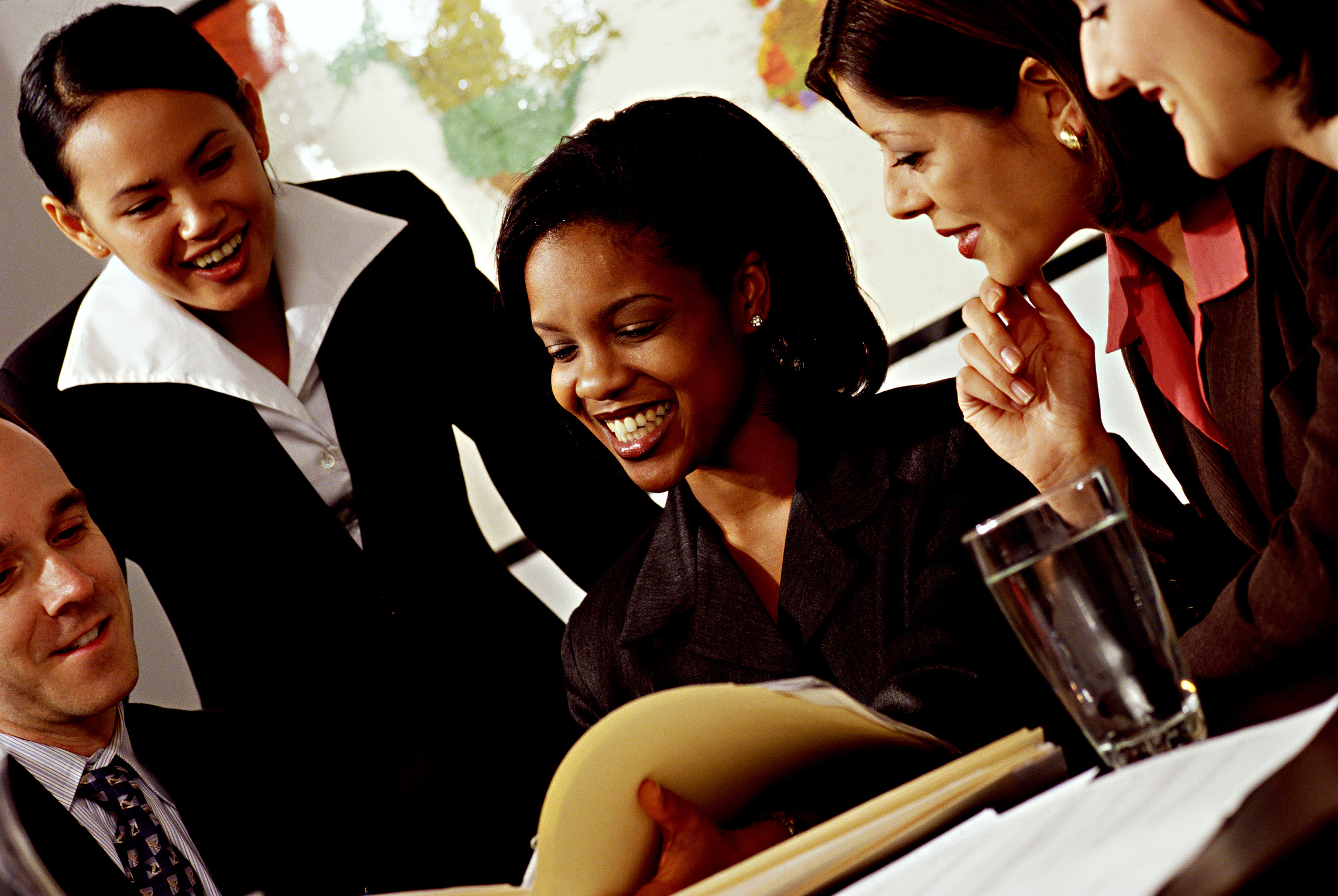 Saying YES to the Community

A Case Study in Strategic Planning
Catch the presentation at PLA's annual conference on this same topic - see sidebar for details!

When we began our work with Durham County Library (NC) on their strategic planning project the Library was going through a major transformation with unprecedented growth, changing demographics, and the creation of new Regional libraries. This transformation and the resulting strategic plan were built around the following keystone philosophy:



Saying "Yes" to the Community: Durham Builds a Customer-Centered Library



Honoring the Past - Acknowledging the Present - Building the Future


When developing a strategic plan with any client our process is intensely collaborative and inclusive, with a high value placed on staff and community input. The Durham project was no different. ... Read More
Are Your Employees Headed for the Exit?
With December's unemployment figures falling consistently, employers need to place renewed and focused attention on retention. Irwin Kellner, Chief Economist for Marketwatch.com as deemed 2012 "the year of the payback." Meaning what? Meaning that the "you should all be glad to have jobs in this economy" mindset needs to come to an end before employees rush for the exits. Kellner warns of lower productivity, less employee engagement and human capital "fleeing to the competition" without concerted retention efforts. Rather than continuing to do more with much less, burning employees out in the process, employers can focus on innovative incentives such as pay-for-performance, lump-sum bonuses, work-life initiatives, retraining efforts, stress-reduction programs and education. Sage advice, we believe. Employees in all sectors have grown resentful of the feeling of having to carry the load of those laid off or for unfilled vacancies. Show them the love! Make sure your employees know that you value their commitment, loyalty, and above all, performance!
As you know, we are passionate about bringing new thinking to HR and OD and we enjoy sharing insights that will help your organization achieve maximum results.
Please feel free to forward this month's edition to anyone you think might benefit using the "Forward" button below. And, as always, be sure to share your thoughts and experiences with us on our blog, Facebook or Twitter page.
Even better, let's talk one-to-one about your organization and how we can help you reach maximum results. Simply contact us at 410-561-7561 or via contact@singergrp.com anytime.
Until next time,
Paula M. Singer and The Singer Group Team
The Singer Group, Inc.
410-561-7561
www.singergrp.com
Stretch Beyond
Find out how Leadership Coaching can support you in guiding your organization toward its mission.
What's New
We were retained by a public library system in the Northwest to conduct strategic planning in the new year.

Paula will present a session on Emergency Succession Planning at the Public Library Association's (PLA) 2012 Annual Conference at 8:15 on Thursday, March 15. She will also present "Saying Yes to the Community" with Skip Auld (Anne Arundel County Public Library, MD and formerly of Durham County Library, NC) and Gail Griffith (formerly of Carroll County Public Library, MD and now a library consultant) at 4:15 on the same date.

The Singer Group is conducting a compensation survey for a Midwest library system and recently conducted performance management refresher training for this same organization.

Lorraine and Paula will be conducting a community needs assessment and strategic planning project for a library system in the Southwest.

Paula is conducting leadership development training for a public library system in the Midwest.
Consultants Giving Back ... IS BACK!!!
Paula, Laura and 15 other library consultants will participate in Consultants Giving back at the PLA Annual Conference in Philadelphia on March 16th from 8:15 am - 12 pm at the Convention Center. For more information or to sign up for your FREE ½ hour consulting session, please contact Paula Singer at pmsinger@singergrp.com.
How Progressive
is Your Culture?
Find out what forward-thinking organizations are doing to boost success. Simply visit our website
and click on the Take Action link.
Paula is currently working with the senior leaders of an international nonprofit in Washington, DC on their coaching needs. Contact us to see what we can do for you!