Greetings!
Welcome to this month's edition of Reach - resources and news for evolving organizations.
Strategic Planning is our topic for September. Are you thinking about where your organization needs to be in the next 5, 10, or 15 years? Avoiding this strategic planning can be a big mistake. The time to plan is now, and our article will get you started. And, speaking of planning, we also share some great information about planning for your own retirement, a topic about which we'll be going into a lot more depth in the near future (so stay tuned!).
As you know, we are passionate about bringing new thinking to HR and OD and we enjoy sharing insights that will help your organization achieve maximum results.
Please feel free to forward this month's edition to anyone you think might benefit. And, as always, be sure to share your thoughts with us on our blog and Facebook page.
To reaching success,
Paula M. Singer and The Singer Group Team
The Singer Group, Inc.
410-561-7561
www.singergrp.com
Strategic Planning: Why You Should be Doing it - NOW!
This article is published in the September issue of IPMA HR News.
Durham County Public Library needed a vision. Like many domestic and international municipal departments, this North Carolina public library system found itself straying from its original goal of being a citizen-focused organization, according to former library director Hampton "Skip" Auld. It needed to regain its connection with the community through appropriate, cost-effective programs. In order to revitalize the system's libraries and better meet the needs of its populace, Durham County officials developed and implemented a strategic plan..
There seems to be no better time than today for municipalities to adapt their own strategic plan. ... Read More.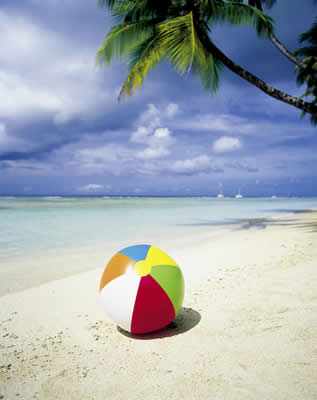 Take Control of Your Life After Work

As firm believers in succession planning, we've lately found an often-neglected aspect of the transition: you. As a recent article in the New York Times reminds us, men and women in managerial positions are more likely to hang on to their job long past their prime. But retirement-age workers don't hold onto their jobs just because it means a steady income stream or medical benefits - although these are all crucial, even for older executives, in our struggling economy.
More likely, the decision to stick around is due to loyalty to one's job - to the detriment of the rest of one's life. Instead of developing interests and hobbies, a dedicated worker will pour herself into her work, only to find herself profoundly bored after retirement. As a Harvard Business Review article suggested, potential retirees need to "Make Time for What Matters Before It's Too Late."
That means preparing for retirement not just fiscally but emotionally. Here are a few quick tips:
Keep in touch with close friends to maintain bonds with people outside of your professional world.
Cultivate hobbies and interests that you can pursue for the rest of your life.
Volunteer for organizations, groups, and causes that you care deeply about.
In sum, develop your sense of self when you first start working so that you have something to look forward to when you take that well-deserved rest. Planning to retire? Planning to NOT retire? What are your plans? Tell us about it! Post your comments on: Facebook, Twitter or our Blog.
Thank you for exploring this month's topic with us - we invite you to share it with your friends and associates using the "Forward" button below.
Also, we very much want to hear your thoughts and experiences! You can do that on our blog, Facebook or Twitter page.
Even better, let's talk one-to-one about your organization and how we can help you reach maximum results. Simply contact us at 410-561-7561 or via contact@singergrp.com anytime.
Until next time,
Paula M. Singer and The Singer Group Team
The Singer Group, Inc.
410-561-7561
www.singergrp.com
What's New
The Singer Group is conducting a strategic planning process for an award-winning Mid-Atlantic public library system.

The Singer Group will be conducting an annual review of compensation for a Mid-Atlantic environmental services organization this fall.

We have been retained to conduct a compensation review for a community college in the Mid-Atlantic.


The Singer Group is conducting a strategic planning process for a regional library system in the Mid-Atlantic region.

We are conducting a comprehensive job evaluation and compensation study for a library system in a metropolitan area in the northwest.
How Progressive
is Your Culture?
Find out what forward-thinking organizations are doing to boost success. Simply visit our website
and click on the Take Action link.
Stretch Beyond
Paula is currently working with three CEOs/Executive Directors and a graduate student on their coaching needs. Contact us to see what we can do for you!