This Year's Sixth Grade (Class of 2015)




As many of you know, the Hiring Committee which is part of the College of Teachers, has been searching for a new teacher for this year's rising Sixth Grade. Keri Cummings, their beloved teacher since First Grade, is embarking of the journey of starting a family and not returning this school year. The Hiring Committee carefully reviewed multiple candidates and followed all possible leads but could not find the appropriate teacher for this class.




In conjunction with the Hiring Committee and College of Teachers, Cedar Springs would like to announce that this year's Sixth Grade will be taught by Paula ThompSon. Mrs. ThompSon has many years of teaching experience at Cedar Springs having graduated two Eighth Grades and taught Upper Grades classes in the past.

The Sixth Grade

year is an important one, as the students take their first step into the Upper Grades. We are grateful to have such an experienced Upper Grades Teacher take the class this year.




The College and Executive Committee met to distribute Mrs. ThompSon's responsibilities as Pedagogical Chair so that the Sixth Grade can have the full and rich experience that they deserve. A

s a senior Faculty member, Mrs. ThompSon will still have Faculty responsibilities, and as a College member, she will still have mentoring and pedagogical work, as do other College members. However, some of her other tasks in her Pedagogical Chair position will be redistributed among the College, Administration and Board and/or hired out as the budget allows. Parents who wish to bring pedagogical issues forward who would normally have gone to Mrs. ThompSon, should contact any of the College of Teachers members

(

Lauren Hickman-Chair,

Veronica Gunasekara, Matt Taylor, or

Inge Stoll) or Lynn Morgan or Scott Krieger in Administration.




Blessings on a wonderful school year.
CSWS Alumni Gathers for a Hot and Fun Day in Lotus
CSWS Alumni (2008): Aubrey Lawrence,
Michaela Roach,
Paige Roberts
The CSWS Alumni Gathering at Henningsen-Lotus Park on Saturday, August 11 was warm both in temperature and good spirit! It is always uplifting for me as a CSWS Parent and Staff Member to be in the presence of our alumni students and parents who helped build and form Cedar Springs into the amazing school that it is today. What a great group of people you all are. Thanks to everyone who made it out to re-connect with old friends and meet some news ones.
Suzanne-Marie English, CSWS Etiquette Teacher
and Alumni Parent & Senora Pat Palley,
past Spanish Teacher and Alumni Parent
A special thanks to CSWS Alumni, Shaina Ault and Megan Gilmore for initiating the
gathering. Thanks also to Monica Ness, our School Receptionist for logistical support of the event and to Mr. Matt Taylor and the Class of 2014 for the BBQ lunch and cold drinks.
Back row: Shaina Ault (2000) , Nathan Bell (2002), John English (2000), Ariel Salzer (1998) Brendon Bell (2000), Front Row: Casey Staub (1998) and Lerin Staub (2000)
Denise Jarmann (2004), Megan Gilmore (2002)
and Friends
We hope to see many of the alumni at our school events this year and in the future, so please keep in touch and send us a note about what you've been up to since leaving CSWS. If you haven't heard from us lately, we probably do not have your current contact info so please keep us updated.
Lynn Morgan
Director of Community Development
Casey Staub (1998), Robin Staub (p
ast CSWS Teacher and Alumni Parent) and
Bob Gilmore (Alumni Parent)


ALL COMMUNITY WORK PARTIES
SUNDAY, AUGUST 19 (yes it really is Sunday!)
AND
SATURDAY, AUGUST 25
9AM TO 1 PM
Bring your energy, tools, brooms, gloves, debris containers, wheel barrows, weed whackers, power blowers, hauling trailers etc. Bring your own water bottles and lunch. Many Hands make light work. Help us get our campus ready for students.

Please send at least one hard-working representative from each family to pitch in at either work party.

Childcare will be available.
Can't make it? Gift cards to local nurseries, Home Depot etc. are welcome. Contact Scott Krieger or Dudley Land for more info.
Welcome New Students!
A warm welcome to these new students and their families who are joining our school this September):
3-Day Kindergarten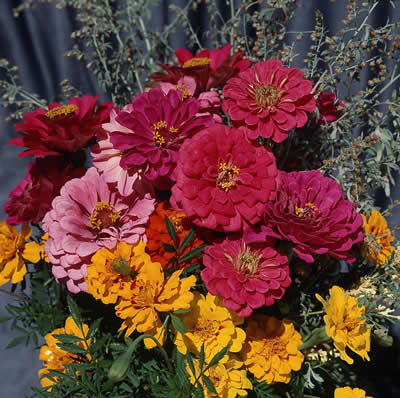 Bennett ("Benny") Dodge (CSWS sibling)
Marina Grassi (new family)
Ashton Grover (CSWS sibling)
Tyler Saunders (new family)
Isaac Slingerland (new family)
Ezra Stephens (CSWS sibling)
(only 4 openings remaining - tell your friends!)
5-Day Kindergarten
Ella Bence (CSWS sibling)
Mirabelle Clark (CSWS sibling)
Charlotte Hays (new family)
Sergio Hernandez (new family)
Alana (Allie) McTavish (CSWS sibling)
Marianna Poer (CSWS sibling)
Emilia Schaeffer (CSWS sibling)
(11 openings remaining - tell your friends!)
Grades
Raya (3rd Grade) and Riley (1st Grade) Smith (returning CSWS family)
Declan (3rd Grade) and Aidan (5th Grade) Robinson (new family)
Note: additional new students are still pending
Click to view and print the Pre K - 8th Grade Application or the Parent-Child Class Application
Fond Farewells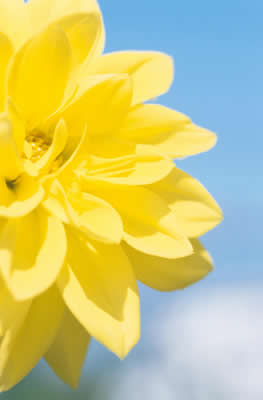 Cedar Springs wishes these students and their families who will not be returning in the fall all the best on their journeys. Each child and family contributes greatly to our school and community and we appreciate each of your contributions. Please keep in touch!
Colin (1st Grade) and Brianna (5th Grade) Barton
Elly Rain (2nd Grade) Grover
Calen (2nd Grade) and Jason (1st Grade) Romig
Tatum Yarwood (2nd Grade)
David Crowley (6th Grade)
Olivia Truka (6th Grade)
Ira Campbell (Lily KG)
A Brief Bio of Christl Michele,
Our New Morning Glory 3-Day Kindergarten Teacher
Christl Michele was born and raised in Southern California. She is bilingual thanks to her Austrian parents, and has traveled extensively. Her love and warmth for the young child has expressed itself throughout her life; she has been a live-in nanny, and is always the "auntie" in her neighborhood. Children often come to her for stories, art projects, and baking. She felt an instant connection to Cedar Springs when she originally came three years ago via her first Teaching Practicum. She thoroughly enjoyed working as the Kindergarten Assistant in Miss Veronica's Lily Kindergarten, deepening her practical teaching experience. Her credentials include a BA from UC Irvine and an Early Childhood Teaching Diploma from Rudolf Steiner College. Her interests include being in either the mountains or a river, making art, traveling, and she loves to bake.
Consider Joining the Parent Guild
The Parent Guild is looking forward to another fun and productive school year! Heidi Mayerhofer is returning to chair this committee this year with the addition of her co-chair Anne Mello. The work of this body supports the fairs and festivals of the school as well as our teachers. As a parent in the school, you are a member of the Parent Guild. Each class then has a representative who participates in the Parent Guild steering committee. The steering committee meets once a month on Mondays from 8:45 to 10:15 at the Raley's meeting room on Placerville Dr. Below is the list of representatives we have committed to date. If there is an opening in your class, please consider taking on this vital role. We estimate that representatives will contribute 5-8 hours per month towards these meetings and other guild business. If you are a new parent to the school, this is a great way to meet people and learn about our school culture.
If you are interested in joining for your class or are wondering what a representative does, please call Heidi Mayerhofer at (530) 644-8293.
Our first meeting will be held in the meeting room at Raleys on Monday, September 10th at 8:45. Our first order of business will be to discuss the upcoming Michaelmas festival!
2012-2013 Parent Guild Reps:
Morning Glory -_________________
Rose - _________________
Lily - _________________
1st - Felicity/Marcelle Tudhope
2nd - _________________
3rd - Danielle Bean
4th - _________________
5th - Sarah Mayhew
6th - Kim East
7th - Kari Benton
8th - Connie Niebauer
Parent Education Coordinator- _______________
Parent Guild Co-Chairs- Anne Mello & Heidi Mayerhofer
Secretary - Sarah Mayhew
Treasurer - Lisa Steinmetz

Annual Giving
A new school year, a new year to think out of the box when it comes to Cedar Spring's Annual Giving Campaign.
Cash and In-Kind donations can be submitted to the school office. What is an In-Kind donation? If you have purchased food for a faculty meal or purchased landscaping materials, turn in your receipts to the school office. These are In-Kind donations and count towards our Annual Giving Campaign. For more information, please contact Lynn Morgan.
LAST CHANCE!
Cedar Springs Waldorf School's
"Thoroughly Soaking Thursdays!"
TWO MORE LEFT OF THE SUMMER!
Playtimes begin at Noon.

All CSWS Family & Friends are Welcome!
To help stay connected over the summer and enjoy a couple of the popular local swimming holes, please join us at the two remaining Thoroughly Soaking Thursdays below. All CSWS continuing and new families, and friends are welcome.
If you have any questions about directions or locations, please call Jocelyn Smeltzer at (916) 698-9675. For each T.S.T., she'll be at the venue to greet you and, if you're new to our school, introduce you to everyone!
Remember to pack a lunch and bring your sunscreen!
August 16 and 23
Bridal Veil Falls Park, Pollock Pines
Directly past Bridal Veil Falls (about 20 minutes east of Placerville on Hwy 50) is a sign indicating a picnic area located on the north side of Hwy 50. This beautiful shady area of the river with a nice sandy beach is located above the dam, so the river is narrower and much warmer than in Coloma. Parking fee. Toilets, barbeques, slow current. Bring life jackets, flotation devices, facemasks, snorkels, sand buckets. After you park your car, go to the trail and walk to the left!
Are You Our Next Board Member?
The Cedar Springs Waldorf School Board of Trustees bids a fond farewell to Connie Niebauer and Liz Mansfield, two board members who served their two year term and have decided to step down from the board. Connie and Liz both brought valuable expertise, dedication and care to their Board work which supported all of us at CSWS. Though they will no longer be giving their helpful input at board meetings, you will still see them volunteering to make our school the special place that it is.
This means there are current board openings for parents, alumni, and other involved community members. Candidates need to attend three consecutive board meetings (always held on Thursdays and usually the first one of the month at 6:30 p.m.) and fill out an application to join. If you are interested, please call Board President Laura Hauge at 530-677-5379.
Back To School Waldorf Style

by

ROCKY LEWIS


Waldorf parents know that summer is a time for cherished freedom, slowing down and lots of unstructured play. Returning to school can be a jolt to everyone's system. Here are some gentle ways to lessen the stress as your family re-enters the school-time routine.

IMPORTANT DATES AT A GLANCE
AUGUST
Thoroughly Soaking Thursdays!
August 16, 23
Beginning at Noon
Meet at a Bridal Veil Falls Day Use Park to re-connect with friends. See this issue for more info!
SEPTEMBER
First Day of Grades - Opening Assembly, 8:30 am - Wednesday, September 5
First Day of 5-Day Kindergarten - Thursday, September 6
First Day of 3-Day Kindergarten - Monday, September 10
Michaelmas Festival - Saturday, September 29, 10 am - 1 pm
Join us for this Fall Festival for all ages and celebration of CSWS's 23rd Birthday. Grandparents, alumni, friends all welcome.
Click here to see the full calendar for the 2012-2013 school year!
A benefit for Cedar Springs...an evening at Bumgarner Winery

This is an independent event, separate from CSWS. The organizing families will be donating their proceeds to our school. A special thanks to Jennifer Bumgarner and Adam Beasley, the event organizers.
UPDATE NEWSLETTER SPONSOR - THANK YOU!
CSWS NEIGHBOR'S HOUSE FOR RENT
:
Our neighbor's house right across from the School's Office is for rent, available immediately. It's a 3 bedroom 2 bath home with living room and dining area (2250 sq ft). Central heat/air. Patio area and shed for storage. Water/garbage and gardener included! Home is all electric. Hookups for washer/dryer or inquire from owner. Kitchen includes garbage disposal, refrigerator. 6032 Gold Meadows Rd.,
$1,195/mo.
Contact Janice McBee at Action Properties (530-622-8466) for more info/to schedule a tour.
PIANO LESSONS
Add rhythm to your child's life this summer... start piano lessons with Mrs. Jackson. Former CSWS class teacher Jennifer Jackson is now offering piano lessons at her home in Diamond Springs. Jennifer has two degrees in music from Yale University and has taught music to children for 18 years. She is now seeking students to reopen her studio. Please call her at 530-417-3188 or e-mail at LindyHoppinJen@aol.com if you are interested in lessons.
LINDBERG SWIM CLUB MEMBERSHIPS NOW AVAILABLE! The club is open to members and their guests from 9 am - 10 pm daily, from Memorial Day to beyond Labor Day. Located at 6680 Rhodes Ave, between Mother Lode Dr. and Forni Rd. Contact Heidi Mayerhofer: Phone: 530-644-8293, E-Mail:hmm1964@yahoo.com Please put "Lindberg Swim Club" in the subject line.
4-H HOG MEAT FOR SALE
Alyssa Mastropieri, alumni of CSWS was unable to qualify at fair to sell her hog. She is currently looking for buyers to help pay off her agricultural loan for the project. It is $5.50 a pound and we can sell it by quarters or halves. Please call Lisa if interested 530-903-0305.
Publication Information for The Update
Next Publication Date:
September 18 (submission, advertisements, and payments due 9/11)
Click Here to Learn More About Advertising
To place an ad or submit an article, please contact:
receptionistcsws@comcast.net