Faculty Staffing Updates
Changes in our Strings Program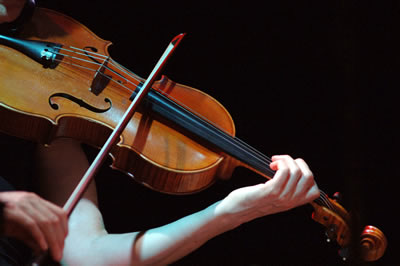 Just as your children grow and change, so too does your Faculty and Administrative Staff. As you already know, we have wished two of our fine Class Teachers a fond farewell as they turn their focus toward hearth and home (Rhoda Cortez and Keri Cummings.) Additionally, we also bid farewell to our Strings teacher, Mrs. Pedersen who has shepherded our Fifth through Eighth Grade strings students through many very enjoyable concerts. She will continue to work privately with motivated students and families and can be contacted directly should you be interested. Following on her good work will be our new Strings Teacher, Mr. Jeremiah Massey. He currently teaches private strings lessons in Cameron Park and has conducted summer strings ensembles for a number of years. He was able to attend our Spring Concert this year and is excited to work with a school with so many motivated strings players.
Changes in the Kindergarten
As we all know, we are blessed with a wise and experienced Kindergarten faculty. This past year, our dear Teacher Lauren Hickman (3-Day and Parent-Child Program) worked two jobs - full time at Cedar Springs and half-time at Rudolf Steiner College (RSC) as their Director of Early Childhood Education. Moving into this next year, Teacher Lauren is stepping down from superhuman to merely super. She will return to RSC full time in her Director's position, but will continue on in her very important work with CSWS in the Parent-Child Program. Teacher Lauren is the wise and loving light that supports parents and very young children and offers an introduction to the wisdom of Steiner's understanding of child development and education for young children. We are thrilled to have her continue in this very important work for our Age, and our school community.
Ms. Christl Michele, who assisted Ms. Veronica last year and is a fully trained Waldorf teacher, will step into the lead position in 3-Day Kindergarten. We have been so fortunate to have her join us this last year and we look forward to her sharing her many gifts and talents not only in the Kindergarten, but with the school community in general. Ms. Susan, Ms. Inge's assistant, will be moving over to support Ms. Christl in the Morning Glory Kindergarten. Lastly, we are bidding a fond farewell to Kelly Barton (past assistant in Morning Glory Kindergarten), who has accepted a new position outside the school. She has been a strong and steady presence in the Kindergarten and she will be missed.
Open Positions
Two 5-Day Kindergarten Assistants Needed
Our Kindergarten changes will mean that we are looking for two new 5-Day Assistants for the Rose and Lily Kindergartens. If you, or someone you know, is interested in the work of the Kindergarten, please contact Ms. Veronica, Kindergarten Chair for conversation. (EC units are required, as we are a fully licensed program. If units are needed, community college work toward credits would be required.) These positions are vital to our Kindergarten and a strong interest and talent in working with young children along with a very dependable schedule are desired.
Sixth Grade Teacher
The Hiring Committee continues its search for the appropriate teacher for the rising Sixth Grade. We anticipate a decision in the next few weeks.
Here's wishing your family a healthy and relaxing summer!
Paula ThompSon
Pedagogical Chair
Taste of the Foothills
It was a warm and wonderful evening of wine, food and art at the Smith Flat House. Over $3,000 was made for CSWS! If you patronize any of the following participants' businesses, please tell them thank you!
Participating Restaurants:
Annabelle's Chocolates, Back Bistro (Folsom), Beth Sogaard's Catering & Vintage Market, Crystal Basin Bistro, Gold Vine Grill, The Rustic Fork, Shaft's Cheese Co., Smokey Ridge Charcuterie, Winterhill Olive Oil
Participating Wineries:
Baiocchi Wines, Boeger Winery, Bumgarner Wines, Cantiga Wineworks, Chateau Davell, Crystal Basin Cellars, Fenton Herriott, Madrona Vineyards, Jodar Winery, Oakstone Winery, Perry Creek Winery, Shadow Ranch Vineyard
Participating Artists:
Bohemian Earth Building, Ashley Bennett Stoddard, Dabchick Vintage Gems, Mary Lou Dales, MaizyChain, Richard Deutsch, Claudine Grantham, Pluckyfluff, Wonderwul, Cindy Stephens, Ron Runtenelli
We would also like to thank John & Cathie Conforti of the Smith Flat House, CSWS dads Alex East, MC, Joaquin Fioresi for providing live music, the Taste of the Foothills committee: Jennifer Bumgarner, Sam Patterson, Cindy Stephens, Elizabeth Standeven, Lee Valverde-Foss, JoAnn Wham, and all the volunteers that helped that night.
We are still accepting applications! Tell your friends. Click the following link to send a copy of the update or tell them to
check out our website
!
Most of our openings are in three and five day Kindergarten. Contact Lynn Morgan for more information.
WANTED: Retired Pentatonic Flutes
It is traditional in most Waldorf Schools for 1st Grade students to receive their first wooden flutes soon after the beginning of the new year. Here at Cedar Springs we are no exception. It is an exciting time for the students and begins their eight year journey of playing a musical instrument. As much as developing fine motor skills and an "ear" for tones and intervals, instrumental music playing has a harmonizing effect on the class overall. While each child has an instrument, they are listening to the pace and tone of the others and trying to match their contribution to the whole. Additionally, whether they end up continuing to play as adults, their explorations in music and their musical experiences help develop a love for music and for the beauty of live performances.
Families at Cedar Springs personally invest in our instrumental music program by purchasing a flute in First, Third and Sixth Grades, as well as buying or renting stringed instruments in grades four through eight.
For any families that have purchased that first flute and find it has been retired to a drawer or basket as your child has progressed along, we would love to call those flutes out of retirement and back into active service. I would gladly take any "fallow flutes" and offer them back to First Grade families, or to new families joining the school along the way. Thank you for considering this donation.
Warmly,
Paula ThompSon
Pedagogical Chair
Eighth Grade Fundraiser: Car Wash
Please support the Eighth Grade class trip by bringing all your dirty cars to their car wash!
Date: Saturday, August 4
Time: 10:00 AM until 2:00 PM
Location: the Farmers Insurance office across the street from Raleys on Placerville Drive
Thank you for your support!
FREE KINDERGARTEN PUPPET SHOWS
MONDAYS AT 1:30 PM THROUGH JULY
All families with young children are welcome. Puppet Shows are Free and open to the public. Bring your family and friends.
ALL COMMUNITY WORK PARTIES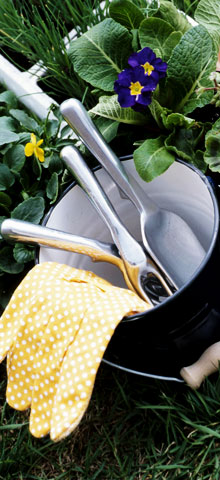 SUNDAY, AUGUST 19 AND
SATURDAY, AUGUST 25
9AM TO 1 PM
Bring your energy, tools, brooms, gloves, debris containers, hauling trailers etc. Many Hands make light work. Help us get our campus ready for students.

Please send at least one hard-working representative from each family to pitch in at either work party.

Childcare will be available.
Can't make it? Gift cards to local nurseries, Home Depot etc. are welcome. Contact Scott Krieger or Dudley Land for more info.
Cedar Springs Waldorf School's
"Thoroughly Soaking Thursdays!"
JOIN US FOR SUMMER FUN THIS AUGUST
Playtimes begin at Noon.

All CSWS Family & Friends are Welcome!
To help stay connected over the summer and enjoy a couple of the popular local swimming holes, please join us at any of the Thoroughly Soaking Thursdays below. All CSWS continuing and new families, and friends are welcome.
If you have any questions about directions or locations, please call Jocelyn Smeltzer at (916) 698-9675. For each T.S.T., she'll be at the venue to greet you and, if you're new to our school, introduce you to everyone!
Remember to pack a lunch and bring your sunscreen!
August 2
Cameron Park Lake, 2989 Cambridge Rd., north of Oxford St.
Appropriate for all ages and swimming levels. A completely fenced, man-made swimming pond with sand, gradual beach entry, lifeguards and some shade. Bring your sand/blow-up beach water toys. Entrance fee of $3 per person for Cameron Park residents, $5 per person for all others. Children 6 years and younger are free. Snack bar available.
August 9
Cameron Park Lake (see above)...this place is just too fun! (And it closes on Sat Aug 12th for the summer)
August 16
Bridal Veil Falls Park, Pollock Pines
Directly past Bridal Veil Falls (about 20 minutes east of Placerville on Hwy 50) is a sign indicating a picnic area located on the north side of Hwy 50. This beautiful shady area of the river with a nice sandy beach is located above the dam, so the river is narrower and much warmer than in Coloma. Parking fee. Toilets, barbeques, slow current. Bring life jackets, flotation devices, facemasks, snorkels, sand buckets. After you park your car, go to the trail and walk to the left!
August 23
Bridal Veil Falls Park (see above)

IMPORTANT DATES AT A GLANCE
AUGUST
Thoroughly Soaking Thursdays!
August 2, 9, 16, 23
Beginning at Noon
Each Thursday in August meet at a specific local swimming spot to re-connect with friends. See this issue for more info!
August 4, 10:00 AM to 2:00 PM
Eighth Grade Car Wash
Farmers Insurance parking lot on Placerville Drive
August 9, 6:30 pm-8:30 PM
Livery Property Meeting - Survey Results and Discussion
All community members are invited to discuss the Livery property and survey results
CSWS Alumni Gathering at Henningsen Lotus Park
All current CSWS families are invited as well!
Saturday, August 11
Click here to go to the webpage, learn more, and RSVP!
SEPTEMBER
First Day of Grades - Opening Assembly, 8:30 am - Wednesday, Sept. 5
First Day of 5-Day Kindergarten - Thursday, Sept. 6
First Day of 3-Day Kindergarten - Monday, Sept. 10
Saturday, September 15
CSWS Family Concert Fundraiser at Bumgarner Winery
Contact Adam Beasley or Jennifer Bumgarner to help.
More info coming soon!
Placerville Threshold Choir
Do you love to sing? We are a women's choir who sing simple, nondenominational, spiritual songs designed to comfort and uplift those on the threshold of death. Our rehearsals are the 2nd and 4th Thursdays of the month 7-9pm. We welcome occasional singers as well as those interested in a deeper commitment to "bedside singing."
Contact Annette MacBean for more info
530-622-8704 or anniemackie1@yahoo.com
UPDATE NEWSLETTER SPONSOR - THANK YOU!
CELLO Lessons
Now accepting summer students. Beginning to Intermediate Level. CSWS Alumni Charlie Hammond--member of Sacramento Youth Symphony, Premier
Orchestra, Principle Cellist - SWS Orchestra and nine years of Cello Experience. Limited openings. 530.417.6676
Tahoe Keys Vacation Home Available!!!
Four bedrooms, each with private bath/shower and king size bed, private dock onto the Tahoe Keys and Lake Tahoe, access to indoor and outdoor pools right on the lake, plenty of room for four families to vacation together! Pool table, big screen TV, internet, close to bike trails and Camp Richardson.
Available Friday, August 10-17, 2012
$300 per night, $175 cleaning fee to walk out the door.
For Sale: 2001 Honda Odyssey LX Mini Van
177,500 miles, minor dings & dents, well maintained car, one owner. Offering to a CSWS family at low Kelly Blue Book price of $3,000. Will be available 8/1. Already has a Cedar Springs Waldorf sticker! If interested, please contact Stephanie Baumgartner
atramom@sbcglobal.net
or 916-939-0969.
House Rental Wanted
My family is in need to rent a house (preferred) - 2 or 3 bedrooms. I have 2 daughters and 2 St. Bernards, we also have chickens but not sure we will be able to take them. I can pay up to $1400/month maybe more depending on the situation. I will be looking to relocate October/November timeframe. If anyone has a house or knows of a house coming available please give me a call.
530/217-9872
.
Thank you,
Jody Roach, CSWS Alumni Parent and Board Member