Congratulations
Graduating Class of 2012!
High School Here We Come!
Congratulations to Amy Elder and her Graduating Class of 2012. This year's CSWS graduates will be headed to the following High Schools:
Sacramento Waldorf School
Hannah Gunasekara
Harry Taylor
George Washington Carver (Waldorf-inspired charter)
Dempsey Hunt
El Dorado High School
Liam Barney
Ian Bence
Finbar Day
Makayla Hoyt
Charlie Sahm
Ponderosa High School
Nicola Gloverhale
Alexandra Nisson
Jacqueline Nisson
Spencer Nisson
Nathan Poer
Union Mine High School
Zac Cherrington
Grant Foster
Mike Tutor
St. Francis High School
Katelyn Crowley
We Bid You Farewell With Gratitude: A message from the class of 2012 to the Cedar Springs community
On the evening of June 8, 2012, the Class of 2012 completed their journey through the grades at Cedar Springs and commenced upon their path to high school. It was not an easy journey. But I can tell you, as their class teacher these last three years, it was a journey of solidarity and dedication for the students and families of this class. Their unwavering commitment to Waldorf education and to Cedar Springs is a testament of the good that comes from working in community. The fact that we didn't do it alone was echoed in the students' speeches at our graduation ceremony.
The biography of a class is a tender and deeply individual story. As a community you have watched my students grow, change, struggle, strive, triumph, teach, learn, lead, follow and be authentically human. Each one is different, each one is gifted, and each one will serve this world in a unique and important way. And the one thing they all have in common is you; because without you, there would be no us.
Thank you for all that you do to keep this school afloat, keep your teachers informed and involved with your family, keep your kids in their desks and keep your heart right here at CSWS. As I looked at my class with new eyes, it was clear that their successes and strivings were gifts to the whole of CSWS and will now be shared in the wider world. I feel privileged to have known and taught them over the past few years.
On behalf of the class and families of this graduating class, I would like to extend profound gratitude to the faculty, staff, Board of Trustees and members of the Cedar Springs Waldorf School community for their tremendous support and guidance. I would also like to thank the Class of 2013 and its parents for their wonderful and ambitious graduation decorations, refreshments and clean up.
Additionally, many thanks are extended to:
Frank Yost for his gracious facilitation of the sound system, which made the proceedings available to all in attendance
Kari Benton for photographing the event and creating a shutterfly photo folder on our school website for all to enjoy
Laura Hauge for representing the Board of Trustees and conferring completion certificates to our fine students
Wendy Stuckey of Shingle Springs Florist for our beautiful corsages and boutonnieres
The Class of 2013 with Lisa Morgan and John Sandoval for their beautiful ukulele processional and recessional
Jared Swarbrick for his wise words of inspiration and encouragement
Paula ThompSon for always having our back as a class
Josh Barney for creating another scrumptious graduation cake
Christine Land for the lovely graduation program and so much more
Lynn Morgan and Scott Krieger for more than we can list here
And to all of you who are witness, once again, to the gifts a Waldorf education can bring to students and the world they inhabit.
Happy Summer everyone!
With love and light,
Amy Elder, Class Teacher 2012...and rising Fifth Grade Class teacher!
Leaving on their Eighth Grade Trip for the Grand Canyon and beyond...
"Taste of the Foothills"
A Benefit for Cedar Springs
Saturday, June 30, 2012
5 pm - 8 pm
Courtyard at the
Smith Flat House
More restaurants, wineries & artists have joined the party! You don't want to miss this fabulous event!
CLICK HERE TO GET YOUR TICKETS NOW!
Click here to see our Facebook Page and get more details about restaurants, wines, and artists

Participating Restaurants: Annabelle's Chocolates, Back Bistro, Beth Sogaard's Catering & Vintage Market, Crystal Basin Bistro, Gold Vine Grill, The Rustic Fork, Shaft's Cheese Co., Smokey Ridge Charcuterie, Winterhill Olive Oil
Participating Restaurants: Baiocchi Wines, Boeger Winery, Bumgarner Wines, Cantiga Wineworks, Crystal Basin Cellars, Madrona Vineyards, Jodar Winery, Oakstone Winery, Perry Creek Winery, Shadow Ranch Vineyard
Participating Artists: Bohemian Earth Building, Ashley Bennett Stoddard, DabchickVintage Gems, Mary Lou Dales, MaizyChain, Richard Deutsch, Claudine Grantham, Pluckyfluff, Annette MacBean, Cindy Stephens, Ron Runtenelli
All of this for only $25 per person in advance or $30 at the door.
Only a Few Spots Left in Kindergarten Summer Camp -
Sign Up Today to Reserve Your Spot!

Week of June 18-22 with Miss Veronica (currently in session)
Week of June 25-29 with Miss Veronica - FULL
Week of July 2-6 with Miss Veronica - 6 spots left
Week of July 9-13 with Miss Veronica - 6 spots left
Don't miss out on this wonderfully enriching camp experience for your child with our experienced Waldorf Kindergarten Teachers. Camp is Monday-Friday from 8:00 am to 1:00 pm for children ages three years (and potty-trained) through rising First Grade. Non-CSWS students are welcome - tell all your friends!
Click here for more info and the application.
CSWS at Farmers' Markets This July
Come visit our school booth on the dates listed below to help promote Cedar Springs in our local community. Our school has wanted a presence at our local Farmers' Markets for years, but hasn't had the inventory or the staffing to make this effort feasible. Now that CSWS has the Gnome Village Store, we have an inventory of quality Waldorf-friendly goods to sell and Monica Ness and Lisa Steinmetz will be helping staff the booth, along with Lynn Morgan and several parent volunteers.
We will be at the following markets through the month of July:
El Dorado Hills on Thursdays from 8am-Noon
Placerville on Saturdays from 8am-Noon
School info and a curriculum display will be showcased at each market and we welcome CSWS community members and students to drop by and help us tell people how fabulous our school is!
Fond Farewells
Cedar Springs wishes these students and their families who will not be returning in the fall all the best on their journeys. Each child and family contributes greatly to our school and community and we appreciate each of your contributions. Please keep in touch!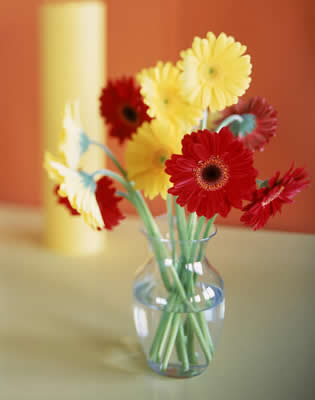 Macy Battershell
Ryan and Alana Baumgartner
Elly Rain Grover
Ciana and Colton Kristen
Greta Sharwarko
Armane Wheeler-Kone'
Lily Jade Wilson
Cedar Springs Waldorf School Presents
Free Kindergarten Puppet Shows
During the following Mondays at 1:30 pm In our Kindergarten:
June 18 & 25
July 2, 9, 16, 23 & 30
All families with young children are welcome.
Puppet Shows are FREE and open to the public.

Bring your family and friends!
Cedar Springs Waldorf School's
"Thoroughly Soaking Thursdays!"
JOIN US FOR SUMMER FUN THIS AUGUST
Playtimes begin at Noon.

All CSWS Family & Friends
are Welcome!
To help stay connected over the summer and enjoy a couple of the popular local swimming holes, please join us at any of the Thoroughly Soaking Thursdays below. All CSWS continuing and new families, and friends are welcome.
If you have any questions about directions or locations, please call Jocelyn Smeltzer at (916) 698-9675. For each T.S.T., she'll be at the venue to greet you and, if you're new to our school, introduce you to everyone!
Remember to pack a lunch and bring your sunscreen!
August 2
Cameron Park Lake, 2989 Cambridge Rd., north of Oxford St.
Appropriate for all ages and swimming levels. A completely fenced, man-made swimming pond with sand, gradual beach entry, lifeguards and some shade. Bring your sand/blow-up beach water toys. Entrance fee of $3 per person for Cameron Park residents, $5 per person for all others. Children 6 years and younger are free. Snack bar available.
August 9
Cameron Park Lake (see above)...this place is just too fun! (And it closes on Sat Aug 12th for the summer)
August 16
Bridal Veil Falls Park, Pollock Pines
Directly past Bridal Veil Falls (about 20 minutes east of Placerville on Hwy 50) is a sign indicating a picnic area located on the north side of Hwy 50. This beautiful shady area of the river with a nice sandy beach is located above the dam, so the river is narrower and much warmer than in Coloma. Parking fee. Toilets, barbeques, slow current. Bring life jackets, flotation devices, facemasks, snorkels, sand buckets. After you park your car, go to the trail and walk to the left!
August 23
Bridal Veil Falls Park

(see above)

IMPORTANT DATES AT A GLANCE
JUNE
A Taste of the Foothills: CSWS Art & Wine Fundraiser at Smith Flat House in Placerville
Saturday, June 30
5:00-8:00 pm
Tickets $25 in advance; $30 at the door
See this issue for more info!
JUNE-JULY
Kindergarten Summer Camp & Puppet Shows - see this issue for dates and details
AUGUST
Thoroughly Soaking Thursdays!
August 2, 9, 16, 23
Beginning at Noon
Each Thursday in August meet at a specific local swimming spot to re-connect with friends. See this issue for more info!
CSWS Alumni Gathering at Henningsen Lotus Park,
Saturday, August 11
See this issue for more info!
SEPTEMBER
First Day of Grades - Opening Assembly, 8:30 am - Wednesday, Sept. 5
First Day of 5-Day Kindergarten - Thursday, Sept. 6
First Day of 3-Day Kindergarten - Monday, Sept. 10
Saturday, September 15
CSWS Family Concert Fundraiser at Bumgarner Winery
Contact Adam Beasley or Jennifer Bumgarner to help.
More info coming soon!
The El Dorado County Main Library and the


Placerville Children's Museum is hosting
A Day to Discover!
Saturday, June 23 at 10 AM to Noon
and

Tuesday, July 24 at Noon to 2 PM
Location:

345 Fair Lane, Placerville Library,

Phone: (530) 621-5540
Make and take a piece of your very own art
Shop at a Farmer's Market
Be an animal doctor
Create stories at the interactive flannel board
Giant Baby Play Area
Outdoor Beach Ball Attack
And a few surprises too...
UPDATE NEWSLETTER SPONSOR - THANK YOU!
PIANO LESSONS
Add rhythm to your child's life this summer... start piano lessons with Mrs. Jackson. Former CSWS class teacher Jennifer Jackson is now offering piano lessons at her home in Diamond Springs. Jennifer has two degrees in music from Yale University and has taught music to children for 18 years. She is now seeking students to reopen her studio. Please call her at 530-417-3188 or e-mail at LindyHoppinJen@aol.com if you are interested in lessons.
"My daughter, Brianna, is a current piano student of Jennifer Jackson. Jennifer is always prepared, energetic and thorough in her teachings. Brianna looks forward to her weekly lesson and her playing is constantly improving. If you are considering piano lessons, I would highly recommend Jennifer as a teacher." - CSWS Parent, Kelly Barton
LINDBERG SWIM CLUB MEMBERSHIPS NOW AVAILABLE! The club is open to members and their guests from 9 am - 10 pm daily, from Memorial Day to beyond Labor Day. Located at 6680 Rhodes Ave, between Mother Lode Dr. and Forni Rd. Contact Heidi Mayerhofer: Phone: 530-644-8293, E-Mail:hmm1964@yahoo.com Please put "Lindberg Swim Club" in the subject line. Click Here for More Information
SHARED HOME FOR RENT - Looking for someone to share a home. Two large rooms, one with fireplace, private patio, private bath shared kitchen/common areas. Beautiful property on Motherlode close to school. Please call Bill at 530.306.5162.
Quick Links...
Next Update submissions due Thursday, July 18. Publication date July 26. Send submissions to updatecsws@comcast.net.