Certification Workshop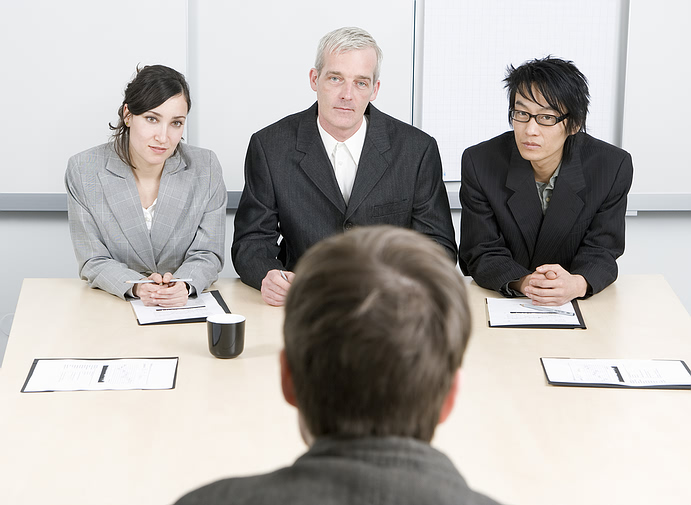 If you have become a serious student of face reading then making our Certification Workshop is a must. Your skill will be honed through the 16 hour intensive training.




Here is a comment from a recent participant:

"What really took my (face reading) training to the next level was attending the 3 day certification workshop. Having 3 days of intense training helped bring it all together. Since learning this new skill, what I've really noticed is how people open up once they've had their face read or as Mac and Ann like to say "people drop their shield/barrier".

Brian Galke

Sales Engineer/Trainer


The workshop is being held at the Courtyard by Marriott University in Fort Worth.


It begins on Friday, October 26th and concludes on Sunday the 28th. Participants will leave the session able to read any face. The workshop is limited to 12 people in order to maximize individual participation.




For more details about this event, please go to the website. You may also register on line.

Greetings!

I begin almost every talk with the disclaimer that I am not psychic and I don't read minds. I also do not practice medicine, psychotherapy, or counseling. However, I can't deny the obvious health effects that face reading has had on numerous people all over the world. How could it be possible?
The Buddhist claim that life is about pain and suffering. There is certainly truth in that statement. Every one of us born into this world gets wounded in one way or another. Even with a "perfect childhood" we all still experience pain, loss, disappointment, and the trauma of unexpected life changes.
However, it is what we do with the pain that causes the suffering. Many, if not most of us, were taught at an early age to suppress our pain. "Don't be such a baby, no one likes a whiner." What is even worse than being shamed for our weakness is our fear of being judged for not being emotionally bulletproof. So, we develop a suit of social armor to protect ourselves. We work to maintain the external world stance that, "I'm fine, there is nothing wrong with me."
Unfortunately, behind what feels like our protective shield, those suppressed life wounds that we hope no one sees, don't go away. Those unacceptable life experiences that get buried within us actually long for recognition. It is not that we are incapable of releasing our life traumas, but rather our suppressed wounded parts need acknowledgement before they will let go of us.
Oleatha's Story
I have a dear friend Oleatha, who will turn 100 years old in January. She is one of the most intelligent, positive, and delightful people I know. However, many of her most lasting memories are of her childhood and the neglect and abuse she suffered. Our disowned parts not only live on, they affect our sense of self-worth and our happiness.
I give face reading presentations all over the country to many different kinds of groups and organizations. Yet, regardless of the group or where I am speaking, there is almost always at least one person who will get tears in their eyes when I read their face.
At first, I was shocked when this happened because I knew that I hadn't said anything negative about them. It was only with experience that I began to discover the truth. When someone sees behind our social shield and we can feel seen and accepted for who we are, there is a healing that takes place...the supressed part finally gets to be voiced.
A Young Man's Story
Face reading is not mind reading. I am not reading the person's mind when I read a person's face but rather the marks left by their life experiences. After reading one young man's face I overheard him telling his friends, "That guy is psychic. He told me how when I was little and my grandfather was murdered, I didn't get to go to his funeral because my parents thought I was too young. I never recovered from not being allowed to tell him goodbye."
I never said any such thing. I only told him that the line from the left corner of his mouth to his chin revealed that he had experienced an intense personal grief, loss or pain. I said, "It would be like the loss of a loved one." It was his mind that connected the dots and then added in all the rest of what he thought he heard me say.
The breakthrough came when this suppressed part was given an opportunity to be seen, heard and validated. The face reading allowed him the chance to face this long buried memory and finally acknowledge an unresolved childhood loss. It was easy to see that there was a healing taking place.
An important lesson for face readers: It is not what you can see on the person's face that is most important. What creates a space for healing is giving the person whose face was read an opportunity to explain what the reading meant to him or her.
In owning and then expressing the buried life experience, often a portion of the person's pain is released as tears. It is almost as if the person's tears are washing out painful life toxins. I was surprised by what was happening on these occasions.
While we normally associate tears with sadness or as something to be avoided, the people who shed the tears, afterward, appeared to be more relieved, relaxed and even more joyful. It was obvious that they felt like their lives had been touched because they almost always wanted a book.
Mark's Story of Healing
One of our former workshop students recently sent us this letter and photo.
My name is Mark Landolt and I took face reading classes with Mac and Ann about a year ago. I have been working in Asia over the last 6 months with people who have medical conditions that have been "given up on" by their doctors.
One of these people is a woman who was surrounded by family on the day I was called in to try and help. As I began to tell her things about herself that I saw on her face, she would often deny it, but then there would be an outburst from family members saying, "That's true! You know it's true." Well, after an hour and a half, the woman was wide open and responding wonderfully. To date, she is recovering phenomenally and has become a complete enigma to her doctors.
Amazing Face Reading has been an incredibly effective tool for me to help people find help from within for themselves. Thank you, Mac and Ann, for all of your work and commitment to teaching this amazing Art! It is as accurate and helpful as any science I have studied and best of all, it is fun, exciting and USEFUL! There is no telling to what extent of benefit there would be in our society if more people understood this simple method of "face reading." Personally, I think it should be taught in every elementary school in America. Thanks again, Mac and Ann!
.
Please take a look.
Thank you for your interest. I welcome your comments, questions and observations. You can e-mail me directly at
mac@amazingfacereading.com
or my business partner, Ann Marks,
Your feedback is valuable. My goal is to develop and use Amazing Face Reading as a tool to see everyone more clearly and compassionately. I really believe we can understand every person we meet on a deeper level.
Kind regards,
Mac Fulfer