Tom Sparks
Owner/Technician
Here to serve you!
Remote Service

Click the link above and give me a call for easy remote service.

EagleTech on Facebook
EagleTech on Youtube
EagleTech on Linkedin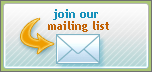 Feel Free to pass this Newsletter along to your friends and encourage them to click the tab above to join our mailing list.

Greetings!
Ha, ha, hot enough for you now??? Whew summer arrived in August for sure!
It's a pleasure serving you as your personal onsite Technician!
Tom Sparks
Many clients ask me, "Tom, do I need to let Java update itself? What does it do anyway? There are lots of applications and websites that won't work unless you have Java installed, and more are created every day. Java is fast, secure, and reliable. From laptops to data centers, game consoles to scientific supercomputers, cell phones to the Internet, Java is everywhere! So, yes, I do recommend you always allow Java to update itself.
Do you take your laptop with you on vacations? If you do you will find most Hotels and Motels will have free wifi, but there is a catch and it is a very important catch... They will warn you that the connection you are about to make is not secured and you enter at your own risk. As it turns out, more and more often, hackers are watching Hotel and Motel free wifi sites and the moment you connect your PC to their network a hacker is working hard to get into your computer and either place a Virus on it that will attempt to scare you into purchasing bogus scam antivirus software, or worse...they are attempting to keylog your every keystroke in the hopes that you might visit your personal banking website and conduct a transaction there while on vacation. Sooo, how do we help avoid them being successful? I personally like a little application called HotSpot Shield, and best of all...it is FREE! Here's their website: HotSpot Shield Download I encourage you to download their free application, read on their website what the app is capable of doing, and decide for yourself. I use it everytime I'm working with my laptop in a public setting. I've heard of several vacationer clients who have been hacked already this summer so I suggest you quickly consider this free application before you head out.
Spell Check for your Browser.

Do you often wish your Internet Browser had a spell check feature??? Well, "ieSpell" might be your answer. When using Microsoft Office its spell checker covers you there, but Internet Explorer doesn't have one. This is where ieSpell comes in. It adds a spell checker to Internet Explorer -- and it's free for personal use. ieSpell is accessible through Internet Explorer's Tools menu. When you initiate ieSpell, it checks the entire Web page -- both static text and text you entered yourself.

Here's where you can download ieSpell: ieSpell Download .
There is an AT&T scam email going around, and it's not from AT&T. Scammers are pushing out malware by trying to trick users into thinking their AT&T bill is ready. Usually with the subject "Your AT&T bill is ready to be viewed" the spam claims you owe the telecom hundreds of dollars, but really you're just at risk of getting your computer infected by the Blackhole exploit kit. My recommendation is that you not click on any supposed AT&T links in such an email but instead you go directly to your AT&T personal website and check out your actual bill. If it turns out you need to address an issue with them then you certainly can do it there without getting a virus.
If you have a small business and you are wanting an excellent way to stay in contact with your clients and easily create good looking newsletters I highly recommend the service I'm now using - Constant Contact. Here's a quick link to take you to their website:

Constant Contact

Your clicking this link and signing up for their service will provide me with a free month of Constant Contact and if you do decide to use Constant Contact and you refer your friends they'll give you a free month of service for each individual who signs up for Constant Contact. I think you will really enjoy Constant Contact!
Best of success to you in all your computing.
I'm here to assist you when you need it. As just a reminder... My onsite residential fee is $30 per hour and for the commercial setting it is $40 per hour. Once again...for any clients you send my way, who use my services for an hour or more, I'd be happy to credit you with $7 of free computer service at your next call. Do let me know if you send folks my way and I'll keep notes on that as a credit for my next visit to you. If you think I've forgotten to credit you don't be embarrassed to request your credit, I want to honor you for your gracious referral.
Thanks so much!