Dear ,

Welcome, this is the Race to the Top (RT3) E Newsletter. In this newsletter, we highlight the latest developments regarding Georgia's RT3 efforts. Please feel free to forward this issue to others and encourage them to subscribe.
If you have questions about Georgia's Race to the Top efforts, then please don't hesitate to contact us.
Sincerely,
Jon Rogers
Race to the Top - Director of Communications
Department of Education
404-463-1522 (Office)
Common Core Georgia Performance Standards
The Common Core State Standards Initiative (CCSS) is a state-led process to develop common standards in English language arts and Mathematics for grades K-12, which are internationally benchmarked and aligned to college and work expectations. In July 2010, the State Board of Education adopted the CCSS and named Georgia's curriculum standards the Common Core Georgia Performance Standards (CCGPS).

Georgia educators have begun the work to merge our current K-12 Georgia Performance Standards (GPS) curriculum with the CCSS to produce the CCGPS, which will be fully implemented at all grade levels in 2012-2013. According to Achieve (a national organization that helps states align current curriculum and CCSS), their assessment revealed a 90% alignment between the GPS mathematics curriculum and CCSS mathematics, and an 81% alignment between the GPS English language arts curriculum and CCSS English language arts.
On
September 21st
, State School Superintendent,
Dr. John Barge
and Department of Education staff will host a State-wide telecast regarding Common Core Georgia Performance Standards (CCGPS). The broadcast, which provides an overview of the new standards, will be streamed on-line via
GPB TV
from
3 - 4 pm
. 
Click on Image for Common Core GPS Brochure
The above schedule lists the follow-up broadcasts, which will provide specific subject and grade level inforation.
Race to the Top's (RT3) role in CCGPS will allow the State to:
Provide face-to-face training to teachers about CCSS through Regional Meetings

Develop formative and benchmark assessments, which provides feedback for teachers to use throughout the school year

C

reate proficiency-based pathways for Georgia Students
**For more information about Common Core Georgia Performance Standards, visit the Dept. of Education's Common Core webpage
Early Childhood Initiative and Early Learning Challenge
DECAL leads RT3's Early Childhood Initiative and Application for Early Learning Challenge
The Georgia Department of Early Care and Learning is an important partner within the Race to the Top (RT3) program for two reasons.
First, DECAL will lead the efforts for the Early Childhood Initiative projects for RT3. Georgia's Early Childhood Initiative will allow Georgia's Pre-K Program to create a statewide professional development framework that improves classroom quality for the state's approximately 4,000 Pre-K teachers. This program will focus on key teacher-child interactions that research conclusively links to improved child outcomes. DECAL will utilize the Classroom Assessment Scoring System (CLASS), which is an observational tool that provides a common lens and language focused on the classroom interactions that boost student learning.
Over the course of three years, Georgia's Pre-K Program will measure the effectiveness of four different professional development models:
My Teaching Partner (MTP): an intensive, year-long, one-on-one coaching program.

Making the Most of CLASSroom Interactions (MMCI):

a ten two-hour session course delivered over a semester.

Understanding the CLASS Framework (UCF): four, three-hour sessions offered over a two-day period
Looking at CLASSrooms :

a six-month, self-study program developed specifically to help teachers improve their classroom interaction
Second, DECAL has applied (on behalf of the State of Georgia) for grant opportunities within the Early Learning Challenge, which was recently announced by US Dept. of Education through Race to the Top's National program.
States applying for challenge grants will be encouraged to increase access to quality early learning programs for low income and disadvantaged children, design integrated and transparent systems that align their early care and education programs, bolster training and support for the early learning workforce, create robust evaluation systems to document and share effective practices and successful programs, and help parents make informed decisions about care for their children.
NEWS Coverage:
Georiga Pursues 'Early Learning Grant
36 States, D.C. to Apply for Race to Top Early Ed. Money
**For more information about Georgia's Bright from the Start: Department of Early Care and Learning
RT3 Steering Committees Update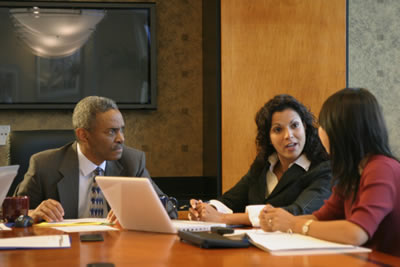 The Race to the Top - Georgia "steering committees" continue their work around three major components of the program: Value Add/Student Growth, Evaluations, and Other Student Learning Measures.
The three committees consist of representatives from each of the twenty-six LEAs (partner school systems), teachers associations (PAGE, GAE), Colleges and Universities (Technical Schools of Georgia and University System of Georgia), Professional Standards Commission (PSC), Superintendents' Association, Georgia Association of Educational Leaders, PTA, Chambers of Commerce (Metro Atlanta and Georgia), and other Georgia Education partners.
Evaluation Steering Committee continues work on:
Developing the Teacher (TEM) and Leader Effectiveness Measures (LEM)
Restructuring of CLASS and Leader Keys
and More
Value Add/Student Growth Committee continues work on:
Developed and Refined Theory of Action; Focusing on prioritized growth model outcomes
Identified assessments to be included within any model selected by Georgia
Evaluated various Value Added and Normative Growth models
Surveys Steering Committee continues work on:
Development of Parent Surveys for LEM
Discuss role of Peers in Teacher Evaluations
Parent Surveys Research opportunity
**For more information on latest Race to the Top Steering Committees work, please click on the link to the Steering Committees JUNE webinar .
New Teacher Project Receives Certification Approval
As part of Race to the Top, Georgia entered into strategic partnerships with organizations such as Teach for America (TFA) and The New Teacher Project (TNTP) to increase the pipeline of effective teachers to low-achieving schools and hard-to-staff subject areas. TFA and TNTP are focusing on LEAs (local education agencies) with lowest-achieving schools. However, their efforts may benefit other LEAs in the same regional clusters by increasing the number of effective teachers in hard-to-staff subjects.
On July 14, Georgia Professional Standards Commission approved The New Teacher Project as an official teacher certification provider through the Ga TAPP Educator Preparation Program . This means that the individuals participating with the New Teacher Project efforts in Burke, Chatham, Dougherty, Meriwether, Muscogee, and Richmond school districts will also receive their Georgia teaching certification through this experience.
Teach for America, whose efforts are focused on some of Metro Atlanta RT3 partner districts such as Atlanta Public Schools, DeKalb County, and Gwinnett County School Systems, will work with the Professional Standards Commission to become an official GaTAPP provider in 2012.
IN THE NEWS
Race to the Top: Georgia