Property Lease Dangers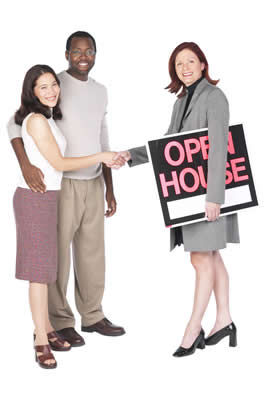 Location is the veterinary practice's most valuable asset after its staff, and unless you own your facility, your commercial lease is the most important factor affecting your location.
So veterinary practice owners need to know what's in their lease when they rent their facility. Increasingly, so do veterinary practice sellers who also own their facility. This is because they often retain ownership of the facility and rent it to the practice buyers--either because the new owners can't afford to buy it, or to create a source of retirement income, or because they don't want to sell in a depressed real estate market.
Unfortunately, commercial leases are probably the most painful document you will need to understand outside of your insurance policies. Perhaps not as painful as root canal, but close. (BTW, you do understand your insurance policies, don't you?)
So in an attempt to reduce lease review trauma, here's a road map of the main areas you need to focus on.
The Interviewing Process
Finding The Right Person For Your Practice
Without a well-trained, highly motivated staff, it will be difficult for any Practice to achieve its strategic vision and performance goals.
At some point, every Practice will need to hire someone and that decision requires a well-honed Talent Acquisition strategy.
One of the key elements involved in that strategic plan is the Interviewing Process, especially critical since employees are our most valuable assets and we want to hire an 'A' player every time.
Now that tax season is upon us and many are gathering receipts for business expenses, thanks to Jan Van Dusen, many volunteers will be able to collect their receipts for donations. In what's being called a "great victory for animal rescuers nationwide," an Oakland, Calif. "cat lady" battled the IRS, and won. Jan was victorious in a trial over tax deductions related to the care she gave to 50+ stray and feral cats. The ruling is being called precedent-changing, not only for volunteers in animal rescue, but all volunteers who spend their money to do good.
The Core Of VBA
As promised we are continuing or series on core values. At VBA, our core values were created to not only show our character, but also serve as our standard and inspiration for every client interaction.
Our fourth core value is Collaboration.
We are committed to contributing to the success of every other employee which represents a collective portrait of VBA's success. Each member of VBA embraces a code of conduct that fosters trust, sharing of information and accountability, necessary to ensure we are focused and consistent in our decision making. We value that we each can be leaders or followers enabling us to grow VBA and remove barriers that challenge us.
VBA's internal measure of how we can follow through with this value is:
Builds working relationships to solve problems/achieve common goals. Offers assistance, support, and feedback to others. Puts team's interests above own self-interest in actions/decisions. Encourages collaboration, inclusiveness and a commitment by every employee to contribute to the success of every other employee.
What has your experience with VBA been like? Tell us about it!
VBA Welcomes Extern Tara Mah!
Tara Mah is a third-year veterinary student at St. Matthew's University in Grand Cayman. She is originally from Alberta, Canada where she practiced health law, including medical malpractice defence, for nearly 15 years. Tara received both her Bachelor of Science degree and her law degree from the University of Alberta. Being a Canadian, Tara's first love is hockey. However, she is also a fan of the NFL's Denver Broncos. Tara looks forward to her VBA externship and the opportunity to explore opportunities to put her legal and veterinary experience and education to work for the benefit of her veterinary clients and the veterinary profession as a whole.
Veterinary Business Advisors
Countryside Plaza North
Bldg E, Ste. 1403
361 Route 31
Flemington, NJ 08822
Phone (908) 782-4426
www.veterinarybusinessadvisors.com