Mysteries of Fair Compensation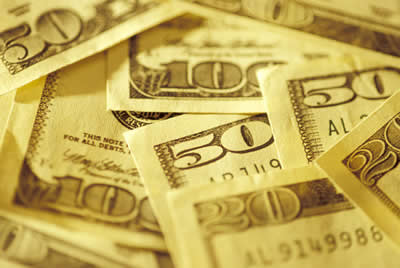 It would be so simple if practice owners could open a fortune cookie for each one of their employees and find the method by which to fairly compensation them. While there are commonly accepted methods of compensation, their implementation in veterinary hospitals varies widely due to the differences of business goals among entrepreneurs. Additionally, "fairness" is a term of relativity, which introduces variability in an equation that might otherwise be consistent from practice to practice. This article addresses compensation issues practice owners should consider for veterinarians and paraprofessional staff, with a focus on motivational theory.
There are two types of motivation: external and internal. External motivators are what it takes just to get people to come to work. External motivators would include incentives such as wages and benefits. Internal motivators come from within and provide deep personal satisfaction, thus they're much stronger. The top three internal motivators are autonomy (control & decision making), mastery (learning), and purpose (achieving personal goals, your purpose in life). While each of these motivators is important individually, a fully engaged employee will need to be motivated in all 5 areas. In order to retain employees over the long term, employers must provide their employees internal motivation.
AVMA Summarizes Rules On Writing Prescriptions
The AVMA has summarized state rules related to whether a veterinarian must write a prescription if a client requests one instead of the veterinarian dispensing the medication. 19 states have laws requiring veterinarians to provide clients with written prescriptions if requested. Vermont is the only state to specify that it does not require veterinarians to write prescriptions on client request. For more information on your state, click on the link below for the "Written prescriptions" summary report on the AVMA website.

VBA Welcomes Extern Amy Wong!
Amy Wong is a third-year veterinary student at Cornell. She is pursuing veterinary medicine as a second career, having practiced public finance law for five years. Amy received her law degree from Columbia and her Bachelor's degree in Sociology with an Economics minor and a Marketing and Management Certificate from Duke. Amy would like to use her combined legal, business, and veterinary backgrounds to help people and animals. She is excited about her VBA externship and looks forward to exploring the many legal and business issues that arise in veterinary medicine. A native of Pittsburgh, PA, Amy is an ardent Steelers fan.
The Core Of VBA
As promised we are continuing or series on core values. At VBA, our core values were created to not only show our character, but also serve as our standard and inspiration for every client interaction.
Our second core value is Client Service.
We provide superior client service by customizing our services based upon our clients' needs and through our ability to integrate our expertise in functional areas with our deep knowledge of veterinary issues.
VBA's internal measure of how we can follow through with this value is:
Strives to satisfy clients. Seeks to understand the client's experience and expectations. Reaches out to be helpful in a timely and responsive manner to ensure client's expectations are exceeded. When problems or breakdowns occur in service, acts as a representative of VBA and works toward effective and courteous resolution.
What has your experience with VBA's client service been like? How about your practice? Tell us about it.