Public Fire Safety Meeting
David A. Blair, Fire Chief, Grand Valley Fire Protection District is hosting a public meeting to discuss the 2012 Wildfire Season

It is HOT. It is DRY. It is WINDY. And the danger of Wildfires is EXTREME. Plan to attend a public meeting at the Grand Valley Fire Protection District's Station #1, 124 Stone Quarry Road, Battlement Mesa, CO at 7 PM, Monday, July 2, 2012 to learn more.
Chief Blair and the department will discuss the 2012 Wildfire Season, and will present information about property mitigation steps which owners can take that may improve structure survivability in the event of a wildfire.
As evidenced by the Pine Ridge Fire near DeBeque, the risk of a wildfire is very real. As Chief Blair has stated, "The Genie is out of the Bottle!"
Fire Evacuation Tips
How prepared are you and your family in the event of a wildfire?
Unless you've been out of the country for two months, you're probably aware of the high fire danger and have thought about what you would do if you received a reverse 911 call ordering you to evacuate. If you haven't thought about it, you should.
Every household should have an evacuation plan.
Here are a few things that should be considered when developing an evacuation plan:
Have your important papers in one easily transported container and in a central location.
Have medications and health care supplies in a central location.
Have three to five days of clothing for yourself and all members of the family.
Have a list of family heirlooms that you would take with you.
If you have animals (pets and livestock) know where you would take them so they can be cared for appropriately. In some situations, you might not be able to have pets with you in an evacuation center.
Have a family communications plan and rendezvous location prearranged.
For additional information on Preparing for an Evacuation Click Here.
And while you are preparing for an emergency, you should sign up for the Garfield County Emergency Notification System. Garfield County has implemented a state-of the-art emergency notification system to alert citizens about emergencies and other important community news. Citizens may register and recieve voice alerts on their cell phones as well as Voice Over IP phones. Citizens will also be able to receive text alerts on their Cell Phones, Email, Fax and Instant Messaging. Click here to sign up.
Meet Your Delegate
Each Battlement Mesa Village is represented by an elected Delegate that serves on the Battlement Mesa Service Association Board of Directors. Delegates are elected to a three year term. Since there are no term limits for Delegates, frequently Delegates serve multiple terms.
This month, we are introducing Jeff Hill, Fairway Villas' Delegate. Click Here for Fairway Villas Information.
Jeff, who's full name is George Jefferson Hill, earned his Associates Degree in Business Administration from Lockyear College in Evansville, Indiana. Later he completed courses in Long Term Care Administration at IU Medical Center, Indianapolis, Indiana. Before retiring and moving to Battlement Mesa six years ago, Jeff spent twenty years in the health care industry. Eighteen of those twenty years were with Villa Pueblo, a Continuing Care Senior Community, where he served as the Exective Director (Chief Operations Officer). Villa Pueblo is based in Pueblo, Colorado. As a result of healthcare mergers, Jeff also worked for Sister Charity Cincinnati, and Catholic Health Initiatives/Centura Health.
Jeff and his wife Mary have five children and seven grandchildren.
In addition to serving on the BMSA board of directors, Jeff is a member of the Fairway Villas' board of directors, serves on the BMSA's Public Works Committee and is an active volunteer with Common Ground. Jeff is an avid reader, and enjoys hunting, fishing, golf and camping.
When asked why he volunteers his time to Fairway Villas, the BMSA and Common Ground, Jeff stated that he believes that it is important to serve your community and that he strives to make both Fairway Villas and Battlement Mesa the very best communities that they can be.
The BMSA Board meets on the 3rd Tuesday of each month at 9 a.m. at the Battlement Mesa Activity Center. All of the BMSA meetings are open to the public.
Watch future Newsletters for articles about each of the Delegates!

Movies Under The Stars Continues!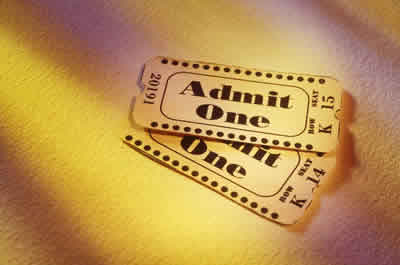 The Battlement Mesa Movies Under the Stars is back in 2012 with even more movies. The third movie in this four movie series will be "Ratatouille" on July 20th. The final movie of the summer series will be August 10, 2012 when "The wizard of Oz" will be shown.
The movies will be shown "under the stars" at the Battlement Mesa Activity Center.
Join the FREE fun in a perfect setting! Movies begin at dusk. Popcorn and sodas will be available for purchase.
Don't miss the Garfield County Air Show!
The 2012 Garfield County Air Show will be held at the Garfield County Regional Airport on July 13th and 14th. The show is FREE!
The theme of this year's show is "Remembering the past, inspiring the future."
At this year's event you will enjoy the thrill of aerial performances by many talented aviators. The air show flight line will also feature many static displays and air show memorabila. 1940's style entertainment will be featured both days along with aircraft rides in vintage WWII aircraft.
The air show will include a diverse line up of well-known, and exceedingly talented aviators including, Matt Younkin, Don Nelson, Rocketbilly Racing, and the Air Force Wings of the Blue Parachute Team, Otto the Helicopter, replica Japanese aircraft used in the movie, "Tora, Tora, Tora, a B-17 WWII Flying Fortress, a P40 Warhawk fighter/bomber, an AT-6 "Texan" WWII trainer aircraft, a Sukhoi Su-26 single seat aerobatic aircraft from the former Soviet Union, a Mig 17, a TMB Avenger, a Piper J-3, a P-51 Mustang, a Pitts S1S, and a 1942 Stearman are among the many historic and renown aircraft that will be flown or part of the static displays.
The 2011 Air Show was attended by over 22,000 so beat the crowd and arrive early. For More Information Click Here.
Covenant Corner
In the spirit of educating more and enforcing less, Covenant Corner is a regular feature in the Battlement Mesa Newsletter. Experience has taught us that most people will comply with the covenants if they know what the covenant says.
In this issue, we'll explore a little known but very enforcable Covenant: Leases. Perhaps you didn't even know that Battlement Mesa had a restriction pertaining to leases.
Leases are covered in section 8.23 in Article VIII in the Amended and Restated Declaration of Covenants, Conditions and Restrictions for Battlement Mesa.
8.23 Leases states, "The term 'lease.' as used herein, shall include any agreement for the leasing or rental of a Residential Site intended for Owner occupancy, or any portion thereof, and shall specifically include, without limitation, month-to-month rentals and subleases. A Residential Site intended for Owner occupancy, or any portion thereof, may only be leased under the following conditions:
(a) All leases shall be in writing and a copy of the lease delivered to the Board of Directors or the managing agent of the Service Association; and
(b) All leases shall provide that the terms of the lease and the lessee's occupancy of the leased premises shall be subject in all respects to the provisions of the Amended and Restated Declaration, and the Articles of Incorporation, Bylaws and Rules and Regulations, as well as the applicable Supplemental Declaration and the Articles of Incorporation, Bylaws, and Rules and Regulations of any Subassociaton governing the Site, and that any failure by the lessee to comply with any of the aforesaid documents, in any respect, shall be a default under the lease; and
(c) No lease shall be for less than thirty (30) days.
Please remember that subassociations may have more restrictive covenants than the BMSA.
More detail on these and other covenant regulation are AVAILABLE HERE or on www.BattlementMesaColorado.com.
Watch for the Grand Opening of our newest place to eat - Bodacious Bites Bistro & Catering opening soon at 71 Tamarisk Trail in Saddleback Center.
Nestled on a mesa in the picturesque Western Slope of the Rocky Mountains, Battlement Mesa, Colorado is an unincorporated 3,200 acre, residential community with approximately 5,000 residents. Situated on a mesa above the Colorado River with high desert mountain views of The Battlements and The Roan Plateau, Battlement Mesa offers a unique community with magnificent scenery and a quiet, peaceful, healthy lifestyle.
Battlement Mesa, Colorado....

A Great place to Visit, to Work, to Live or to Retire!

Battlement Mesa, CO 81636
For additional information about Battlement Mesa visit us online at

National Night Out - August 7th


Start planning now to attend the National Night Out which will be held at the Battlement Mesa Activity Center on Tuesday, August 7th.
Battlement Mesa's National Night Out, sponsored by the Garfield County Sheriff's Office, is a fun-filled four hours that people of all ages can enjoy. The event, which runs from 4 PM to 7 PM, includes FREE food, exhibits and programs from the Garfield County Sheriff's office, Grand Valley Fire Protection District, as well as many other special districts and agencies. Watch canine demonstrations, check out the face painting, climbing wall, classic car, truck and bike show and shine, and lots of other fun activities.

Have You Visited the Battlement Mesa Website Lately?

Perhaps you've misplaced your copy of The Insiders' Guide to Battlement Mesa - Parachute. If so, don't worry because you can read The Insiders' Guide to Battlement Mesa - Parachute online at
www.BattlementMesaColorado.com
.
From the home page, just
click on the Insiders' Guide
feature in the lower right corner.
And while you are on the website, be sure to check out the new video that was recently added. To find the video, just
click on the Video link
directly above The Insiders' Guide feature.
Before you leave the website, be sure to click on the small ORANGE RSS feed symbol in the top right corner of the
home page
next to the facebook symbol. Clicking on the symbol will take you to a link where you can register to receive an email showing all of the new "NEWS" content that is added to the home page. It, especially is a great tool for emergencies such as the Pine Ridge Fire. It's easy to sign up, it is FREE and we don't sell or share your email information with anyone!
Dates to Remember
Garfield County Air Show -

July 13- 14th

Movies Under the Stars -

July 20th

Grand Valley Fire Protection District 50th Anniversary -

July 21st

Colorado Golf Association West Chapter
Championship -

July 21st

103rd Grand Valley Days Parade and Rodeo -

July 27th & 28th

Garfield County Fair & Rodeo -

August 1st-5th

National Night Out -

August 7th

Community Classic Golf Tournament -

September 29th

Oktoberfest and Fireworks -

October 6th

FAQ
(Frequently Asked Questions)
Question: Why is Battlement Mesa an HOA instead of being an incorporated town?

Answer: The short answer is, "It simply costs too much!" By cost too much, we aren't referring to the expenses associated with preparing and filing the appropriate and necessary incorporation documents. We're talking about how much our property taxes, and other fees would need to increase (annually) in order to make up for the funding or services which are currently being provided by Garfield County.
According to the "Battlement Mesa Incorporation Financial Feasibility Analysis" completed in January 2011, "The above analysis demonstrates that the county currently spends roughly $1.2 million a year in Battlement Mesa for direct services of snowplowing, police services and road maintenance." In order to replace this county funding, property taxes would have to increase significantly. Contributing to the problem is Battlement Mesa's lack of commercial property which typically pays a substantially higher tax rate.

To read the entire Incorporation Financial Feasibility Analysis Click Here.