Feature Article: What is the "Cloud" and What Does it Mean for Your Firm?


- Alison Lukan, Marketing Director

Years ago, when computers became common in the workplace, we reveled at the impact they had on automating everyday tasks such as document production, billing, and research. With computers, everything happened faster, data was easier to access and we were able to save money on human and physical resources. Eventually computers became portable, allowing us to work on smaller and smaller devices and take certain things with us regardless of where we traveled.

Now we have the "Cloud." What is it and how can it help your firm become more productive?

Read the Feature Article on Cloud Computing.

The Affinity Consulting Group Law Office Technology Blog has up-to-date information on hardware, software, and tips for using technology in your practice. Click on the icon above to visit now.


Affinity University - Classes in February


Affinity University is the go-to resource for online training on the legal software you and your team use every day. Focusing specifically on real world tips and tricks, our certified experts provide training on popular Practice Management, Time/Billing/Accounting, Document Management, Productivity Software and even Microsoft Office.

In addition to the live AU classes listed above, a full range of AU classes are now available "on-demand" for you to view as your schedule permits. On-demand topics include Adobe Acrobat for the Law Office, Microsoft Word Basics, Microsoft Word Advanced, and Outlook Email Management and many more. Plus, if you "attend" a live AU webinar, you can watch it again within 30 days of the original live date at no additional charge.

Special Notice to Local Bar Leaders and Members: Contact us to learn more about our local bar program. Send an email to training@affinityconsulting.com.

Events in February

Amicus Attorney 2012 New Features - Read About Them Here, Then See Them Live on February 14

Gavel & Gown software recently released their Amicus 2012 suite of products - and we could not be more excited about the new and improved features in Amicus Attorney Premium Edition and Amicus Attorney Small Firm Edition. Read all about the new features in this article. At the end of the article are links to sign up for free 30 minute webinars with live demonstrations of Amicus Attorney Premium Edition 2012 and Amicus Attorney Small Firm Edition 2012. Both seminars take place on Tuesday, February 14.

Read the complete Amicus Attorney 2012 New Features Article

.

ABA TECHSHOW 2012 is March 29-31, Discounted Registration Ends February 17


ABA TECHSHOW

is the premier law office technology event of the year. Held in Chicago each spring, ABA TECHSHOW helps legal professionals learn what technology is available to meet their firm's needs. Download the

brochure

to see the

complete schedule

.

Register

on or before February 17 for a discount of up to $200.

Several Affinity Partners will be presenting at TECHSHOW 2012:

Britt Lorish

speaks on:

The Business Case for Going Paperless (Convincing Your Firm It's Time)
60 Tips in 60 Minutes
Awesome Android Apps for Attorneys

Paul J. Unger, Esq., speaks on:

Courtroom Technology: Evidence and Persuasion
iWin: iPads for Litigators

Debbie Foster speaks on:

Is It All or Nothing? Popular Cloud Services and SaaS Vs. Hosted Infrastructure
30+ Blackberry Apps for Lawyers

Barron K. Henley, Esq., speaks on:

Getting the Most from Document Collaboration Tools You Already Own
Managing the Information Tsunami

Microsoft Word 2007/2010 Tip of the Month - Removing Metadata
- Barron K. Henley, Esq.


When you create, open, edit or save word processor documents, the electronic files may contain information you don't want to share with opposing counsel. This information is known as "metadata." Metadata is used for a variety of legitimate reasons to enhance the editing, viewing, filing, and retrieval of word processor documents. Some metadata is readily accessible through your word processor, but other metadata is only accessible through extraordinary means, such as opening a document in a low-level binary file editor.

Metadata may contain information you don't want others to see. This month's Word tip shows you how to find and remove potentially dangerous metadata from your files before they are distributed to others. Read the complete Word tip.

For help with Word questions specific to law offices, attend our Affinity University webinars for Word users of all levels. This month all live AU courses are heavily discounted to $49 each. On-demand courses are just $69 each. The live Word Basics class is February 8 and the live Word Advanced class is February 21.

iPad for Litigators Workshop March 13 in Columbus

Affinity has been in the business of trial presentation for over 10 years. During that time we've seen technology come and go and we've seen the iPad quickly turn into one of the most utilized tools by attorneys, judges, and the business community. It has become clear that the iPad has made its mark and can be a great tool in the courtroom.

This workshop will walk you through the process for managing and presenting your small cases step-by-step. Everything from prepping & loading files to jury organization to wireless set-up for the courtroom will be covered.

Attendance is capped at 20 people to ensure you get the time and attention you need to master the material. This one-day workshop is perfect for any attorney or paralegal.

Contact Josh Hoeppner for more information: jhoeppner@affinityconsulting.com or 614.340.3444

ATTENTION Florida Bar Members - Special Pricing on Tabs3 Trust Accounting

The Florida Bar is currently offering a Membership Benefit that provides a discounted price on the Trust Accounting Module for Tabs3. Regularly priced at $175, this promotion allows you to purchase this module for only $99. As an additional benefit, Affinity is offering discounted pricing on "Getting Started with Trust Accounting in Tabs3" webinars through Affinity University.

Florida Bar members who are interested in taking advantage of these discounts are encouraged to contact the Florida Bar or email or telephone Affinity Partner Sandy Adams (sadams@affinityconsulting.com or 786.536.3695) directly.

Review of the Month - Two Ways to Get MS Office on the iPad




- Scott Bassett, Esq.



There are apps that let you open and edit Microsoft Office (Word, Excel, and PowerPoint) files on an iPad. But these apps, as handy as they are, do not provide the entire Office feature set. There are rumors that Microsoft is working on its own Office app designed to run on the iPad. If you don't want to wait for Microsoft, there are at least two ways to run the full versions of Office applications on your iPad or iPad 2 now.

Read the complete Review of the Month.


Affinity Offers Managed IT Services

In addition to our expert consulting services in the area of law office software, Affinity Consulting Group offers a fu

ll range of Managed IT services.

Small and medium-sized law firms can rarely afford a full-time IT staff. Let Affinity serve as your IT staff - we can manage your technology resources for you and correct any problems, often before you know anything is wrong.

For information on the many IT services we can offer your firm, contact your Affinity Consulting Group office.

Green Corner - LEED Buildings





Whether you are interesting in leasing space in an existing building or constructing a new building or accommodate your firm, you should become familiar with the LEED rating system. LEED stands for Leadership in Energy and Environmental Design. Sustainable construction materials and practices result in a LEED rating based on a point system.

A building may be "LEED Certified" with 40 to 49 points, "LEED Silver" for 50 to 59 points, "LEED Gold" for 60 to 79 points, and "LEED Platinum" for 80 points or more.



LEED points are earned in six sustainability categories:

Site,
Water Efficiency,
Energy and Atmosphere,
Materials and Resources,
Environmental Quality, and
Innovative Design.

A new more comprehensive LEED rating system (LEED 2012) is currently awaiting approval.

LEED buildings can be more complex and costly to construct, but have lower maintenance costs. Some state and local governments now require that buildings of a certain size or used for specific purposes be "LEED Certified" or better. Working in a LEED building can save energy costs for your firm.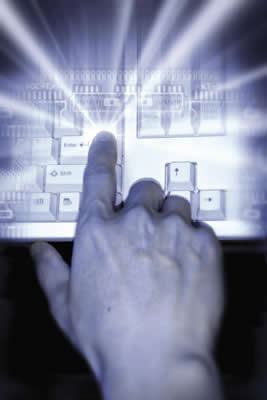 Current Versions of Law Office Software