Greetings!
Just when I thought Spring was right around the corner, we got six inches of snow in Worcester between March 1-2. Thankfully, this burst of winter was followed by near 60-degree days and most of the snow has melted. I'm also loving the longer daylight hours, even though I lost an hour of sleep when we turned the clocks forward on March 11.
With the Spring weather, there's good news about U.S. job creation, which has continued for three consecutive months. According to a recent Associated Press article: "The Labor Department, in its monthly jobs report, said...that December and January, already two of the best months for jobs since the recession, were even stronger than first estimated. January job growth was revised higher by 41,000 to 284,000. December job growth was raised by 20,000 to 223,000. The overall job growth for February of 227,000 beat economists' estimate of 210,000."
Besides the jobs report, the "2012 Career XRoads Sources of Hire Survey" revealed a big jump in outside hiring in 2011, with "Referrals" ranking #1. Gerry Crispin, co-founder of Career XRoads, elaborates in a recent ERE.net article: "Referrals accounted for 28 percent of the external hires last year, a percentage largely unchanged over the years. As big a number as that is, it's probably an undercount..." I (Joellyn) believe this statistic underscores the importance of networking in a job search campaign. (Scroll down for the entire article).
The survey also reported that job boards ranked as the second highest source for outside hires (20%). This means that any resume you post (or email to recruiters) must be as error-free as possible. But you're only human and you might not catch all typos until after you've sent your resume to umpteen hiring managers or posted on multiple job boards. If this has happened to you, don't despair! My article: "OMG, There's A Mistake on My Resume!" offers some encouraging advice, savvy proofreading tips, and damage control strategies to keep your job search on track.
Is your job search stuck and your career stalled? Spring into action with a Career Action Planning (CAP) Session
which
will get to the root of your career problem and get you on the road to landing your dream job in record time! Be sure to read the testimonial of one client who landed soon after his CAP Session.
Enjoy this issue and I look forward to connecting soon!
~ Joellyn
P.S. If you live in Central or MetroWest Massachusetts, check out my upcoming presentations in March and April.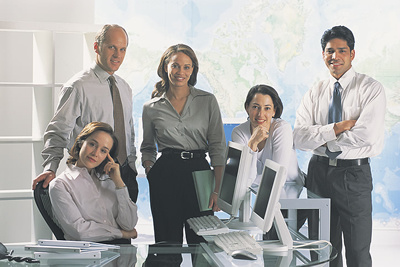 After two years of looking internally to fill vacancies, companies in 2011 again began to hire new workers, relying on referrals and job boards for nearly 50 percent of their external hires.
Social media, though it accounted for only 3.5 percent of those external hires, evidences a much greater impact on hiring than the numbers would suggest, influencing candidates whose hiring ends up being attributed to other sources.
These are but a few of the findings in the just released 2012 CareerXroads Sources of Hire Survey. Conducted now for a decade by the talent consultancy of Gerry Crispin and Mark Mehler, the annual survey queries the recruiting leaders of America's largest companies about where they source the hires they make. Read the entire ERE.net article here:
You've worked hard on your resume, from writing, rewriting and editing, through proofreading and a final spell-check. You've even had others review it and give the "OK" to send it out. Then - <gasp> -you discover a glaring typo on your resume, which you didn't catch before sending it to recruiters and posting it several job boards!
Your biggest fear is that hiring managers will find this error and discard your resume, based on this common premise: "If you make a mistake on your resume, you'll probably make mistakes on the job." Before you chastise yourself for this oversight, you may be surprised to know that minor typos aren't always noticed or viewed as disqualifiers by hiring managers.
"You can't avoid every mistake and recruiters do make allowances under certain circumstances," says Kris Maher in the article "Strategies for Avoiding Common Resume Errors." Besides this, a survey by Career Directors International revealed that only 50% of the respondents said that typos can ruin your chances [at getting the job] and the other 50% said that one or two small typos typically do not matter. Even so, the survey's final comments stated: "Because you never know how an employer may take an error as a reflection of the candidate, it's always best to proofread not once but two or three times!"
To ensure an error-free resume, follow these proofreading tips: 1) Print out your resume and read it out loud; 2) Read each line backwards (right to left); 3) Scan it diagonally (like an X) from both directions. You'll be amazed at how many mistakes you don't catch (including words that are spelled correctly but are grammatically wrong) by simply reading it silently from left to right.
Two more critical proofreading hints: 1) Don't rely on a spell-checker to proofread for you; 2) Be sure your contact information is 100% correct--including your email address and phone numbers!
As for resumes with errors which you've already sent out, use these damage control strategies to get corrected copies to hiring managers and boost your candidacy:
1) Resend a corrected version to target recipients; but don't point out the error. If you've kept good records about where you've sent your resume, it will be easy to recall who to send it to. Include a short note that you can edit for each situation:
"Dear Recruiter: Earlier this month, I emailed you a copy of my resume in consideration of career opportunities that might be available within your client companies. Attached is an updated copy, so please discard the earlier version. Thank you."
2) Refresh your resume on job boards, online applications and social networking sites. Besides providing the corrected resume, you'll get higher rankings in the search engines, because they will treat the update as fresh content.

3) Reframe the situation from a "sales" standpoint. Resending or reposting your resume can work to your advantage. Salespeople know that it takes six or more attempts to reach prospects before getting an appointment. Since job searching can be likened to "selling your skills" to employers, another "ping" of your resume presents another opportunity to connect.
You should always proofread your resume carefully before sending it out. If you implement the strategies above, you'll avoid embarrassing mistakes and keep your job search on-course.
Like this article? Please post your comments on my blog.
© 2012 Joellyn Wittenstein Schwerdlin, The Career Success Coach. All Rights Reserved
* Topic: "Turning Interviews from Interrogations into Conversations: How to Answer to Five Main Types of Interview Questions"
* Venue: Job Search 1, 2, 3: Network, Interview, Negotiate Your Way into a New Job
* Sponsor: Acton Networkers Group
* Date: Fri, March 30, 2012
* Time: 11 a.m. to Noon (Note: the entire program runs from 9:30 a.m. to 1:30 p.m., which includes two other speakers)
* Location: St. Matthew's Methodist Church, 435 Central Street, Acton, MA / Registration: jobsearch123March@gmail.com
-------------------------------------------------------------------------
* Topic: "Network Your Way into the Hidden Job Market"
* Sponsor: Worcester Night Life
* Date: Wed, April 11, 2012 / Time: 6:30-8:30 p.m.
* Location: Forest Grove Middle School, 495 Grove Street, Worcester, MA
* Registration: http://www.nightlifeworcester.org/Catalog.aspx?ID=2. In the yellow "Search Title" box, type in the word "Network" and click the "Search" button, which will bring you to the course description and login to register.
Do you work hard on your job search but seem to get nowhere fast?
Are you burned out with your job, but don't know what other work might satisfy you?
Do you have trouble understanding how your transferrable skills can be used in other professions?
Do you apply for jobs online, only to get "thanks but no thanks" responses?
Does it seem like your network can't help you with your job search the way you'd like?
Do you get interviews--- but no offers?
Is it time to take a risk -- a giant step forward -- to end the pain once and for all? You may surprised: the problem might not be what you think and simpler to overcome than you thought possible.
Regardless of the issues you face or what you may be frustrated or confused about, I can provide the clarity, creative thinking, objectivity, and perspective you need to get your career and job search moving in the right direction.
Let's get started with a Career Action Planning (CAP) Session to help you figure out what's working, what needs attention, and what the next steps are to land the job of your dreams!
Skeptical? Here's what one client said about his experience. He got hired five months after his CAP Session!
"I worked with Joellyn and went through her Career Action Planning session after months and months spinning my wheels trying to land a position. Her session and follow ups were a great jump start for me in redesigning my resume. She helped me focus on what my strengths were and was encouraging and genuine. She's extremely personable and is a great listener. I'd recommend her to anyone who is struggling finding their next steps in their career path." -- Louis Miano, Sr. Software Developer
About "The Career Success Coach"
Joellyn Wittenstein Schwerdlin is a Certified Career Management Coach in private practice serving executives, managers and professionals in career transition. Since 1991, Joellyn has helped countless clients across multiple industry sectors find perfect career paths which are fun, fulfilling and financially-rewarding. Her program starts with a Career Action Planning (CAP) Session to first determine where clients are getting stuck, stalled or confused in landing the job of their dreams.
Joellyn will be happy to discuss your situation on a free call. Contact her at 508-459-2854, joellyn@career-success-coach.com
or visit www.career-success-coach.com.
Quote of the Month: On "Optimism"
"One of the things I learned the hard way was that it doesn't pay to get discouraged. Keeping busy and making optimism a way of life can restore your faith in yourself." --- Lucille Ball
© 2012 The Career Success Coach