Articles of Interest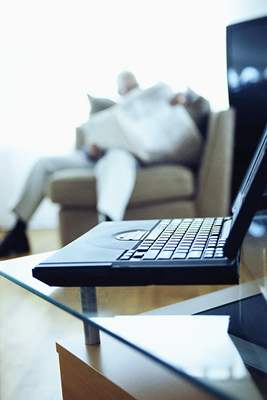 With the increasing speed of technology development and advancement, there is abundant information available. Take a look below at some of the articles that have caught our staff's attention:
---
American Recovery and Reinvestment Act of 2009
---
For more information about
EAGLE-Net, contact us at:
:: Phone: (720) 210-9500
Summer Fun
Summer has arrived and school is out for many of Colorado's school districts. We hope that students and adults alike are busy enjoying the Colorado air and sunshine.
As school decision makers are busy planning for the upcoming year, we would like to take this opportunity to share some details about the E-Rate program. Later in this newsletter, we will also introduce our E-Rate specialist who manages the E-Rate initiatives at EAGLE-Net Alliance.
Please read on to learn more and contact us should you have any questions.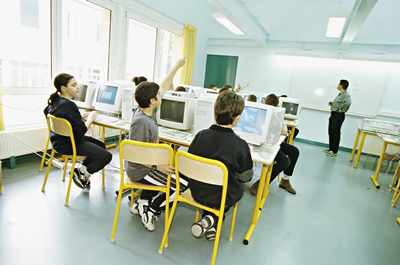 E-Rate
Priority 2 Items & Gifts
While many school districts are waiting for the first funding waves of the 2011-12 E-Rate year, there are some important points to know.
1. When applying for Priority 2 items in the coming year, schools can no longer stipulate the make and model of products and services requested in their form 470. In the past, schools could state the type of hardware platform or a brand name and model number for a compatible solution. This is no longer acceptable, and is now considered a "competitive bidding violation."
2. Schools also need to be careful to track all "gifts, meals, entertainment and /or trips offered or provided by any service provider." This applies to all employees and staff members in the school district. The USAC is starting to use Special Compliance Reviews focusing on gift items and requiring that schools meticulously track these items.
The current philosophy is not to prevent vendors from donating school related items (e.g. arts program, scoreboard, etc.) to a school district, but rather to ensure that proper guidelines are followed. If a person is involved with writing the technology plan and/or evaluating bids, he/she should be cautious in accepting any gifts. During the school year (July 1 to June 30), gifts cannot exceed $20 for any single gift, and all combined gifts cannot exceed $50 to anyone that has any influence on the vendor evaluation process and/or technology planning.
If you have any questions about these changes or other E-Rate related issues, please contact our E-Rate specialist, Neil Schaal, at neil.schaal@co-eaglenet.net.
To learn more about the E-Rate program, information can be found at these sites:
Customer Service Updates
TLAP and Adobe Connect Support
Starting July 1, EAGLE-Net will transition technical support for the following two programs formerly supported by the staff at Centennial BOCES:
Should you need technical support, please call us at (720) 210-9505 or email support@co-eaglenet.net.
Sister BTOP Grant
Bridging Colorado's
Great Digital Divide
The Colorado State Library is undertaking a project, Bridging Colorado's Great Digital Divide, to expand and create 81 public computing centers across Colorado. The public computer centers supported by this project are just as diverse as the communities they serve. Some centers are more traditional computer labs for classroom teaching, while others are designed as open computer lab areas. Mobile labs will also be available in some locations where laptops can move from location to location in mobile charging stations, allowing the computers to go all over the community.
The Colorado State Library received $2.3 million in funding from the Broadband Technology Opportunities Program (BTOP), as well as support from the Bill and Melinda Gates Foundation and local libraries. This funding covers the cost for 450 desktops, 700 laptops and 70 ADA workstations. It also covers the costs for staff and trainers to make the project a success.
A goal of this project is to improve computer and Internet access to rural Colorado through the expansion and creation of public computing centers. These centers will be available across Colorado and will provide computers and other hardware for online access. These centers will also provide training sessions for library staff, partners and the public. Through these efforts, Colorado's most vulnerable populations will gain improved access to resources, plus the tools and training to foster employment, career growth, educational attainment and stability.
This project will provide improved training and tools to the people of Colorado by bringing state partners such as the Colorado Department of Labor and Employment, National Network of Libraries of Medicine, and Rocky Mountain Disability Business & Technical Assistance Centers together. EAGLE-Net Alliance is excited to work with the Colorado State Library to enable improved online access, training environments, and public awareness across Colorado.
To learn more, go to the Colorado State Library site.
EAGLE-Net Connected
Weld County School District Re-1
When schools use EAGLE-Net as their Internet service provider, they are getting more than just a high-speed Internet connection. One component of EAGLE-Net's service includes access to Internet2. A common misconception about Internet2 is that it is no different from any other Internet connection or web browser. However, Internet2 is something far greater that enables users to expand their technological capacity through collaboration with other schools across the state, country and globe. For example, students can go on a scientific exploration to Monterrey Bay and are able to work on the ocean floor without leaving their classrooms in Colorado.
Keith Ouweneel, the Director of Support Services at Weld County School District Re-1, has been helping students and staff to use new technology to access resources outside of their shcool district. Ouweneel has been using Internet2 services from EAGLE-Net for over two years now. He first introduced this new technology that allowed staff and students to remotely control an electron microscope at North Dakota State University from their classroom through Internet2 connectivity. Normally, a local public school would not be able to purchase an electron microscope due to the high equipment cost.
According to Ouweneel, students are incredibly receptive to using the new technology. They are already accustomed to using different tools to interface with others online using technology every day. Today, most students chat with their friends online, play games with individuals all over the globe and are extremely comfortable using the Internet to track down different resources to fit their needs. By using the collaborative tools that Internet2 offers, teachers have access to resources that engage students in a whole new way.
Once school districts are connected to Internet2 through EAGLE-Net, the doors open for new ways of learning. For Ouweneel, this door has already been opened, and he hopes to utilize additional Internet2 resources in the future. The ways in which technology can be used to improve education and engage students in the learning process are limitless and school leaders like Ouweneel are paving the way for future success.
Meet Our Staff
Dr. Neil Schaal
Director of Grants Management
Dr. Neil Schaal joined EAGLE-Net in March 2011. His degrees include a Doctorate in Information Systems (Sc.D.), Education Specialist (Ed.S.) and a Masters of Education (Talented and Gifted Education). Neil has 17 years of public school experience, and maintains both his school superintendent and principal professional educator licenses for the state of Colorado. Neil flew in the U.S. Air Force for 20 years, then retired as the Deputy Commander of a unit that specialized in worldwide deployments and military sales at Langley Air Force VA.
At EAGLE-Net, Neil's specialty is the federal E-Rate program. For the last 13 years prior coming to EAGLE-Net, he participated in the program at the district level. This brings a unique school district senior management perspective to EAGLE-Net of what schools need and the vision of where schools are going in the next few years. During his tenure in education, Neil moved his school district away from telephone lines and fax machines into the modern technological era. He connected classroom computers and school computer labs via satellite throughout the junior high and senior high schools to connect students and teachers to online research and distance learning programs throughout the world, and he also spearheaded the installation of interactive whiteboards in many classrooms. Neil has been a leading proponent of teacher professional development and supported that by offering multiple courses each summer and during the school year. Neil is a long-standing member of the Colorado Association of School Executives (CASE) and is a founding member of the Colorado Association of Leaders in Educational Technology (CALET).
Dr. Neil W. Schaal
Director of Grants Management
EAGLE-Net Alliance
Office: 720-210-9470