President's Column
By Alexander Blumrosen
Dear ITechLaw Members and Colleagues,

While many of you are hopefully enjoying vacation during this month of August, ITechLaw continues to work on the conferences, publications and other association activities and services that make membership valuable throughout the year.

Registration for the Oslo conference is now open. Register now! The Conference Committee and the Local Planning Committee have been working for months on a wide variety of panels and topics covering all of the tech law subjects that are the focus of our work, as well as some astonishingly novel social events where networking will be central. Even if you're on vacation, don't forget to sign up before the end of the early-bird registration period on 19 September.

I invite you to read the inspiring report by our Traveling Fellow this year, described more fully below. We are immensely proud of our record of providing this unique opportunity to our young colleagues starting out in their careers.

Finally, we will be announcing the new Committee appointments in the coming weeks, and look forward to working with all of our Committees on the important and timely work they are doing throughout the year. If you are new to the Association, joining a Committee is the perfect way to get more involved, to meet people working in your area of work and specialization, and to contribute to the studies and reports of the Committees that are the life blood of the Association.
Best Regards,
Alexander Blumrosen
Bernard-Hertz-Béjot, Paris
President, ITechLaw
Registration Now Open
2011 European Conference, Oslo, Norway, October 20-21, 2011
Registration is now open for the ITechLaw 2011 European Conference, taking place October 20-21, 2011 in Oslo, Norway.
This conference promises to raise the already high expectations of its attendees by providing exceptional educational and networking opportunities in the most elegant hotel in the Norwegian capital. Attendees will connect with colleagues and industry leaders to discuss cutting-edge topics during the conference's two days of unique sessions led by prominent speakers from around the world.
In addition to the valuable educational opportunities, attendees will thoroughly enjoy the many networking and social activities, such as the Welcome Reception at the renowned Nobel Peace Center, the Gala Reception at the National Museum of Art, Architecture and Design, and the Gala Dinner at the Oslo Military Society. The Closing Reception will be held at the University of Oslo, Faculty of Law Bar and will feature entertainment by the band "Guns and Lawyers."
With leading attorneys in private practice and in-house counsel, to business executives, government officials, and academics, our attendees travel from more than 60 countries for a learning and networking experience unlike any other. View complete event details and register online at www.itechlaw.org/oslo2011. Early bird registration rates expire September 19, 2011.
How to Book Your Room
To reserve your room, you may register by completing the booking form and emailing it to reservations-grand@rica.no. Please indicate that you are with the ITechLaw Conference to ensure that you receive the group rate. If you have any questions or problems booking your guest room, please contact memberservices@itechlaw.org.
The booking deadline to receive the ITechLaw discounted group rates is Wednesday, September 28, 2011.
About the Grand Hotel Oslo
A luxury hotel in the heart of Oslo, the Grand Hotel Oslo is located in the middle of Karl Johans gate, Oslo's main street and the best location in town. The Grand Hotel is the most known and traditional hotel in Norway. This hotel has 292 rooms, including 54 suites, with a total of 519 beds and an excellent, well-known restaurant, The Grand Cafe. For more information on the Grand Hotel Oslo, visit its Web site.
Reminder: Call for Papers Now Open for 2012 Asian and US Conferences
Upcoming ITechLaw Conferences

ITechLaw is pleased to announce the Call for Papers for two upcoming ITechLaw conferences: the 8th International Asian Conference, taking place in Bangalore, India on February 23-24, 2012, and the 2012 World Technology Law Conference & Annual Meeting, taking place in Washington, D.C., USA on May 3-4, 2012.

Please submit your proposal online as directed for one or both of the upcoming conferences.
8th International Asian Conference
February 23-24, 2012
Bangalore, India
Leela Palace Kempinski


The 8th International Asian Conference Call for Papers is seeking input on current issues being faced by the high technology industry, as well as technology issues faced by a particular industry, the government, or the public at large. Proposals may also include developments in information technology, biotechnology, or telecommunications law that would make an interesting presentation or panel discussion.
Please submit your proposal for the 8th International Asian Conference by email to Shibani Josephs or online.
The 8th International Asian Conference is co-chaired by Alexander Blumrosen of Bernard-Hertz-Bejot, Rajiv Patel of Fenwick & West, Sajai Singh of J. Sagar Associates, and Ursula Widmer of Dr. Widmer & Partners, as well as Program Committee Co-Chair Jenna Leavitt of Pillsbury.
2012 World Technology Law Conference & Annual Meeting
May 3-4, 2012
Washington, D.C., USA
Ritz-Carlton Hotel
If you have an issue or development in technology law that would make an interesting presentation or panel discussion for the 2012 World Technology Law Conference & Annual Meeting, please submit your proposal, including why you consider this to be timely and relevant for inclusion in the conference. ITechLaw is also interested in creative ways to approach each topic, such as partnering with corporate counsel for a different perspective or presenting a mock negotiation, so please address your proposed form of presentation in your submission.
Please submit your proposal online for the 2012 World Technology Law Conference & Annual Meeting.
The 2012 World Technology Law Conference & Annual Meeting is co-chaired by Alexander Blumrosen of Bernard-Hertz-Béjot, Stephane Lemarchand of DLA Piper, and Eugene Weitz of Computer Sciences Corporation, as well as Program Committee Co-Chair Jenna Leavitt of Pillsbury.
Participate in the In-House Counsel Committee Upcoming Global Survey
The In-House Counsel Committee is currently working on a global survey for ITechLaw members on public IT procurement law and processes from all jurisdictions worldwide, bringing together skills from private practice together with in-house experience.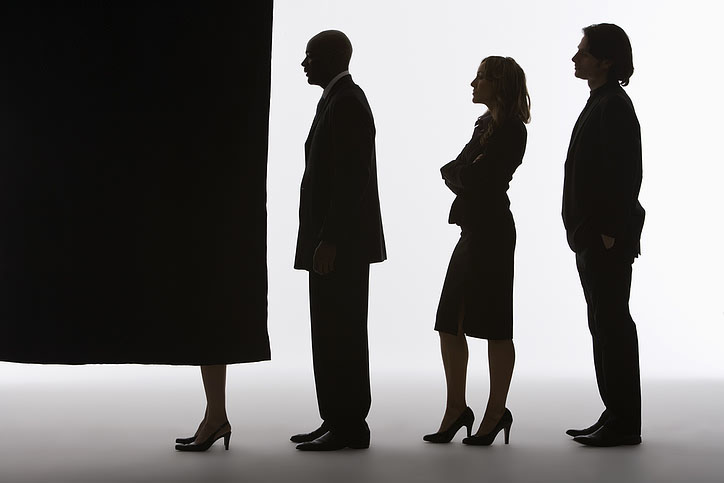 The goal of this survey is to enable any attorney - whether in-house or in private practice - to understand the fundamentals of public procurement law and processes in foreign jurisdictions and have a contact address to a subject matter expert for additional information. With this information, in-house counsel will be better able to make decisions about whether it makes sense for their companies to participate and invest in public IT RFQ/RFI.

For ITechLaw members who would like to participate as subject matter experts on public IT procurement law, the time investment is minimal. No more than a 1-2 page summary on the principal procedures, templates and processes of their jurisdiction is required.

If you are interested in participating in this project, please contact project lead Christian Ringeling (cringeling@microstrategy.com), or the In-House Counsel Committee Chair, Eugene Weitz (eweitz@csc.com), for further details, or to receive the template and example already completed for Germany. All jurisdictions are currently available for summary, with the exception of Germany.
By Nikhil Narendran, Trilegal, Bangalore
The ITechLaw International Visiting Associates Program is truly a unique learning experience that enabled me to understand the working styles and approaches of six different European firms and their local cultures and lifestyles. Apart
from work, all of the firms gave me ample time to venture out, explore their cities, and experience the culture, people, history, and local cuisines.
Along the way, I met many interesting people from across Europe with whom I had engaging discussions on law, economics, politics, history, and even music and movies. As a young Indian lawyer exploring the field of technology laws, the Travelling Fellowship Program has helped me to understand cutting-edge technologies and the impact they have on legal and regulatory issues.

I would like to express my gratitude and appreciation to the ITechLaw Association, members of the Jury, and the sponsoring firms for providing me with this wonderful opportunity. Amongst others,
I would like to personally thank Mr. Don McAleese (Matheson Ormsby Prentice), Mr. Fredrik Roos (Setterwalls), Dr. Ursula Widmer (Widmer & Partners), Dr. Wolfgang Büchner (Hogan Lovells), Dr. Axel Funk (CMS Hasche Sigle), and Mr. Bradley Joslove (Franklin) for making my fellowship interesting and memorable.

After working at six premier IT law firms in Europe, I came to understand the different work styles and knowledge/document management internal systems implemented in each. As evident from my report, it was a splendid experience that will not only make me a better lawyer, but also help me become a responsible global citizen.
Webinar Recording Now Available
Online Copyright Infringement, File Sharing, and ISPs - Where Are We Now?
Listen to Recording
Download Slides
Online copyright infringement has been a significant problem for rights holders for well over a decade, but still no total solution appears to have been found. Nevertheless, there have been some recent developments both in Europe and in the US that may help to give some insight as to the latest direction for rights holders to protect their content. These include actions brought by the Belgian collecting society SABAM against both Tiscali, an ISP, and Netlog, a social networking site. In the UK, there have been attempts to halt changes proposed by the government to put more onus on ISPs to monitor infringing content. In the United States, counsel for rights holders are anxiously awaiting two federal court of appeals decisions, Viacom v. YouTube in the Second Circuit and UMG v. Veoh in the Ninth Circuit. These decisions will likely clarify the safe harbor provisions under the Digital Millennium Copyright Act (DMCA).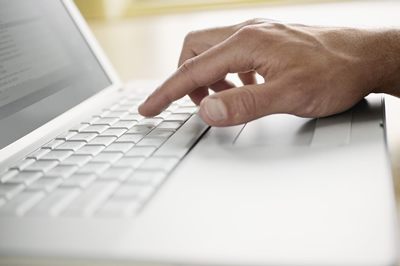 This ITechLaw webinar, presented by the ITechLaw Intellectual Property Substantive Law Committee, includes insight from presenters Susan Barty from CMS Cameron McKenna, London; Peter Huppertz from Hoffmann Liebs Fritsch & Partner, Düsseldorf; and Rob Milligan and Ilan Barzilay from Seyfarth Shaw LLP in Los Angeles and Boston, respectively.

Following the live webinar in July, the High Court of England & Wales gave judgment in one of the cases mentioned in the presentation, Twentieth Century Fox Film Corp. and others v. British Telecommunications plc [2011] EWHC 1981 Ch, concerning the application by six major film studios seeking to block user access to the Newzbin website, which indexed and enabled searching of content (including films and television programs) posted on Usenet. The judgment can be found here.
ITechLaw Seeks US Local Representative Nominees
Deadline for Submissions Extended to August 29, 2011
ITechLaw is currently seeking Local Representatives in various regions throughout the United States. If you are interested in becoming a Local Representative on behalf of the United States, please send an email detailing your interest in the position, the ways you intend to increase membership in your region, and a brief bio to Stephane Lemarchand, Co-Chair, LR Committee, and Rob Weiss, Vice-Chair LR Committee, for consideration by August 29, 2011.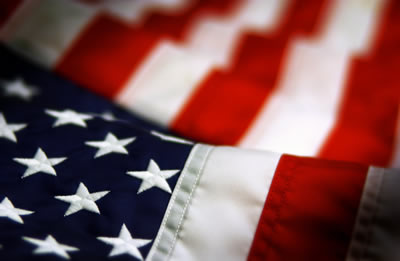 ITechLaw Local Representatives represent ITechLaw in their regions, with the primary duty of maintaining and increasing membership in that region. This goal can be achieved in many ways, including communicating with local members, exchanging ideas on topics of common interest, and promoting upcoming ITechLaw initiatives and events.

Appointments are made for a 1-year term, with an opportunity to serve for a maximum of 2 years. If you would like to learn more about the responsibilities of a Local Representative position, please look at the ITechLaw Local Representative Committee Policy (PDF).

For members outside the United States interested in serving as a Local Representative for their country, please see the current Local Representative list (PDF) to determine whether a position is available in your country, and contact Stephane Lemarchand and Rob Weiss with a statement of your interest.
Global Industry Briefs
Mexican Private Data Protection Law Update
By Juan Daniel Rodriguez Cardoso
On July 5, 2011, the New Mexican Data Protection Law ("PDPL") was published in the Official Diary of the Federation. The main purpose of the PDPL is to protect personal data in possession of private entities in order to guarantee privacy to individuals. As of July 6, 2011, every Mexican company should implement new measures to comply with the PDPL, such as the issuance of a Privacy Statement and the appointment of an individual or department responsible for treatment of personal information.
ITechLaw Member Spotlight
Dr. Andreas Splittgerber (Munich, Germany) has joined Orrick Holters & Elsing's Corporate Group as of counsel for IT law, resident in its Munich office. Previously with Baker & McKenzie, Andreas advises companies on all IT and communications related matters, such as software, hardware, consultancy and outsourcing agreements. In addition, he advises clients on matters connected to Internet law, data privacy law, outsourcing and electronic data processing law. He also provides legal advice on M&A matters concerning IT companies.
Submit Your Member Profile Today!

ITechLaw frequently publishes member profiles to help us get to know our members better.

Please take a few minutes to complete the brief attached survey on your areas of practice, professional developments, and personal interests, to be featured in an upcoming issue of the eNews!
Upcoming Events

2011 European Conference

October 20-21, 2011

Oslo, Norway

2012 International Asian Conference

February 23-24, 2012

Bangalore, India

2012 World Technology Law Conference & Annual Meeting

May 3-4, 2012

Washington, D.C.
Newest Members

ITechLaw Welcomes Its Newest Members!

Jacques de Werra, University of Geneva, Switzerland

Daniel Glazer, Patterson Belknap Webb & Tyler LLP, United States

Hélène Lebron, PDGB, French Guiana

Michael Overly, Foley & Lardner LLC, United States

Florence Rostami, Florence Rostami Law LLC, United States

Joachim Schrey, Noerr LLP, Germany
Connect & Communicate with ITechLaw

Become a fan
of ITechLaw on Facebook and join the ITechLaw Association group on Facebook for ITechLaw members only.

Follow us
for the latest on our Association updates and tech law developments.

Join our exclusive group
for ITechLaw members only to network, If you are not yet a member of this group, join us today!
Contact Us
For more information on ITechLaw and its activities, please click here.
The contents of this newsletter are not intended, and cannot be considered, as legal advice or opinion. ITechLaw eNews is best viewed as HTML. Please adjust your email software settings to view HTML and images.
To opt-out of future mailings, please click here.
©2011 International Technology Law Association· All rights reserved.
Continued Thanks to ITechLaw's Global Sponsors
DLA Piper is one of the largest global law firms and the home of one of the world's foremost technology and sourcing practices.
For further information on our innovative suite of on-line sourcing tools, visit the DLA Piper website here.
---