President's Column
By Alexander Blumrosen
Dear ITechLaw Members and Colleagues,
Our hearts go out this month to our friends and colleagues in Norway in the wake of the tragic events of last Friday. We have been working for months with our local planning committee members, our vendors and hotel staff to plan the upcoming 2011 European Conference that will take place in Oslo on October 20-21, and so we feel a particularly close bond to our Norwegian colleagues at this time. We wish them well during this difficult period.
As you know, we are currently in membership renewal season and remind you that your membership is vital to the Association in order to keep our conferences and committees the vibrant and energetic places they have become. I'd like to thank those of you who have renewed your membership for the coming year, and remind everyone who has not yet renewed to do so as soon as possible to avoid interruption in member benefits.
Finally, you will have seen that multiple "calls for papers" were sent by email to prepare the 2012 India (February 23-24) and Washington, D.C. (May 3-4) conferences, and I encourage you to participate. This is a wonderful opportunity available to our members for significant high-level visibility in the technology law community. Not only will you have the opportunity as a speaker to share your knowledge and experience with an audience of seasoned professionals, but speaking at our conferences can you provide you with a unique opportunity for visibility and recognition throughout the tech community including in your own organizations.
Best Regards,
Alexander Blumrosen
Bernard-Hertz-Béjot, Paris
President, ITechLaw
Call for Papers Now Open for 2012 Asian and US Conferences
Upcoming ITechLaw Conferences


ITechLaw is pleased to announce the Call for Papers for two upcoming ITechLaw conferences: the 8th International Asian Conference, taking place in Bangalore, India on February 23-24, 2012, and the 2012 World Technology Law Conference & Annual Meeting, taking place in Washington, D.C., USA on May 3-4, 2012.

Please submit your proposal online as directed below for one or both of the upcoming conferences. Each conference's submission form requires the following details for your proposal:
A topic title
The area of law and/or industry to which the topic relates
A short one-paragraph description of the topic
A brief description of why you consider this to be timely and relevant for inclusion in the conference, and
The speaker's name, organization, and a summary of the speaker qualifications and experience to address the proposed topic.
8th International Asian Conference
February 23-24, 2012
Bangalore, India
Leela Palace Kempinski


The 8th International Asian Conference Call for Papers is seeking input on current issues being faced by the high technology industry, as well as technology issues faced by a particular industry, the government, or the public at large. Proposals may also include developments in information technology, biotechnology, or telecommunications law that would make an interesting presentation or panel discussion.
Please submit your proposal for the 8th International Asian Conference by July 28, 2011, either by email to Shibani Josephs or online.
The 8th International Asian Conference is co-chaired by Alexander Blumrosen of Bernard-Hertz-Bejot, Rajiv Patel of Fenwick & West, Sajai Singh of J. Sagar Associates, and Ursula Widmer of Dr. Widmer & Partners, as well as Program Committee Co-Chair Jenna Leavitt.
2012 World Technology Law Conference & Annual Meeting
May 3-4, 2012
Washington, D.C., USA
Ritz-Carlton Hotel
If you have an issue or development in technology law that would make an interesting presentation or panel discussion for the 2012 World Technology Law Conference & Annual Meeting, please submit your proposal, including why you consider this to be timely and relevant for inclusion in the conference. ITechLaw is also interested in creative ways to approach each topic, such as partnering with corporate counsel for a different perspective or presenting a mock negotiation, so please address your proposed form of presentation in your submission.
Please submit your proposal online for the 2012 World Technology Law Conference & Annual Meeting by Friday, August 12, 2011. Speakers can expect to be notified of the status of their proposals by the end of October 2011.
The 2012 World Technology Law Conference & Annual Meeting is co-chaired by Alexander Blumrosen of Bernard-Hertz-Béjot, Stephane Lemarchand of DLA Piper, and Eugene Weitz of Computer Sciences Corporation, as well as Program Committee Co-Chair Jenna Leavitt of Pillsbury.
We look forward to hearing from you. Please contact ITechLaw Member Services with any questions.
Book Your Hotel Today for 2011 European Conference, Oslo, Norway, October 20-21
The room block at the Grand Hotel Oslo, the host hotel and meeting location for the 2011 European Conference, is now open.
Registration for this conference will open in late July 2011. The conference registration fee does not include hotel accommodations. A block of guest rooms has been set aside at the Grand Hotel Oslo at a discounted rate:
The Standard Room Type is NOK 1655 for a single or NOK 1905 for a double
The Superior Room Type is NOK 2155 for a single or double
The Deluxe Room Type is NOK 2705 for a single or double
The Junior Suite is NOK 3835 for a single or double
NOTE: The number of rooms at these rates for the Superior Room, Deluxe Room, and Junior Suite are limited.
Room rates include the 25% VAT, buffet breakfast, access to wireless Internet service, and access to the spa centre and swimming pool. Based on availability, the hotel will honor the group rate for stays from October 14-25, 2011.
How to Book Your Room
Booking Deadline: Wednesday, September 28, 2011 to receive the ITechLaw discounted group rate
To reserve your room, you may register by completing the booking form and emailing it to reservations-grand@rica.no. Please indicate that you are with the ITechLaw Conference to ensure that you receive the group rate. If you have any questions or problems booking your guest room, please contact memberservices@itechlaw.org.
About the Grand Hotel Oslo
A luxury hotel in the heart of Oslo, the Grand Hotel Oslo is located in the middle of Karl Johans gate, Oslo's main street and the best location in town. The Grand Hotel is the most known and traditional hotel in Norway. This hotel has 292 rooms, including 54 suites, with a total of 519 beds and an excellent, well-known restaurant, The Grand Cafe. For more information on the Grand Hotel Oslo, visit its Web site.
New editions of Practical Law Company's Outsourcing, IP on Business Transactions, and Data Protection guides are now available online to ITechLaw members via the ITechLaw Member Center . As an ongoing benefit of membership, ITechLaw offers free access to the PLC Cross-border Handbooks relating to Outsourcing, IP in Business Transactions, and Data Protection to ITechLaw members.

The Handbooks are leading annual Global publications that offer a clear and concise practical overview of the law in multiple jurisdictions, along with law firm and lawyer rankings across the globe. The articles are written exclusively by law firms selected by PLC's team of researchers to ensure superior quality.
Upcoming Webinar
Registration Now Open for July Webinar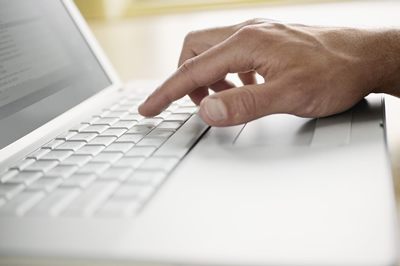 Online Copyright Infringement, File Sharing, and ISPs - Where Are We Now?
July 26, 2011, 11:00 a.m. ET
Online copyright infringement has been a significant problem for rights holders for well over a decade, but still no total solution appears to have been found. Nevertheless, there have been some recent developments both in Europe and in the US that may help to give some insight as to the latest direction for rights holders to protect their content. These include actions brought by the Belgian collecting society SABAM against both Tiscali, an ISP, and Netlog, a social networking site. In the UK, there have been attempts to halt changes proposed by the government to put more onus on ISPs to monitor infringing content.

In the United States, counsel for rights holders are anxiously awaiting two federal court of appeals decisions, Viacom v. YouTube in the Second Circuit and UMG v. Veoh in the Ninth Circuit. These decisions will likely clarify the safe harbor provisions under the Digital Millennium Copyright Act (DMCA).

Join this ITechLaw webinar presented by the ITechLaw Intellectual Property Substantive Law Committee. Presenters include Susan Barty from CMS Cameron McKenna, London; Peter Huppertz from Hoffmann Liebs Fritsch & Partner, Düsseldorf; and Rob Milligan and Ilan Barzilay from Seyfarth Shaw LLP in Los Angeles and Boston, respectively.
Members register for FREE. Non-Members register for $35.
Not a Member? Join Now!
ITechLaw Seeks US Local Representative Nominees
Deadline for Submissions is August 15, 2011
ITechLaw is currently seeking Local Representatives in various regions throughout the United States. If you are interested in becoming a Local Representative on behalf of the United States, please send an email detailing your interest in the position, the ways you intend to increase membership in your region, and a brief bio to Stephane Lemarchand, Co-Chair, LR Committee, and Rob Weiss, Vice-Chair LR Committee, for consideration by August 15, 2011.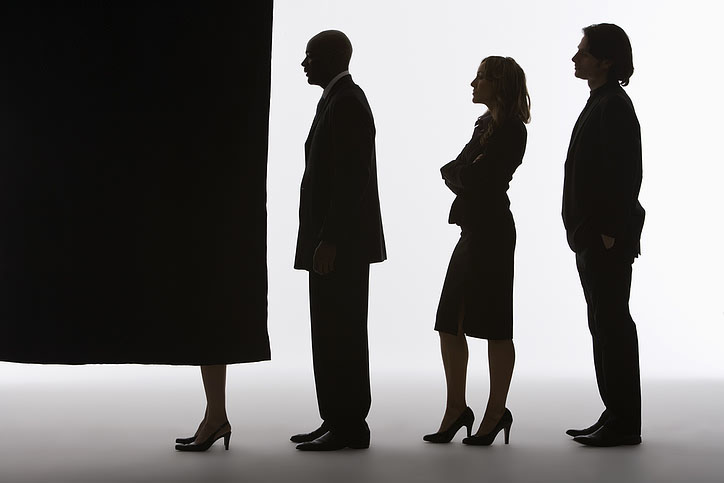 ITechLaw Local Representatives represent ITechLaw in their regions, with the primary duty of maintaining and increasing membership in that region. This goal can be achieved in many ways, including communicating with local members, exchanging ideas on topics of common interest, and promoting upcoming ITechLaw initiatives and events.

Appointments are made for a 1-year term, with an opportunity to serve for a maximum of 2 years. If you would like to learn more about the responsibilities of a Local Representative position, please look at the ITechLaw Local Representative Committee Policy (PDF).

For members outside the United States interested in serving as a Local Representative for their country, please see the current Local Representative list (PDF) to determine whether a position is available in your country, and contact Stephane Lemarchand and Rob Weiss with a statement of your interest.
Global Industry Briefs
Protecting Trade Secrets in the Cloud
By Robert Milligan, Seyfarth Shaw LLP, Los Angeles
The explosion of cloud computing has provided companies with many technological benefits. However, with those well-recognized benefits, there are incumbent risks to valuable company data, including prized trade secrets. Companies utilizing cloud computing must employ effective measures to protect and secure their intellectual property. Sensible executives will seek advice from competent counsel to ensure that the cost savings and financial opportunities in cloud computing, including social media, are not outweighed by the potential legal and business risks. This article (PDF), which was first presented at the ITechLaw Association World Technology Law Conference & Annual Meeting in San Francisco, California, discusses these issues in more detail.
Reasonable Security Practices and Procedures and Sensitive Personal Data or Information in India
By Vijay Dalmia, Vaish Associates Advocates, New Delhi
The Central Government of India has recently transformed the privacy and data protection landscape in India by circulating the Information Technology (Reasonable Security Practices and Procedures and Sensitive Personal Data or Information) Rules, announced on April 11, 2011. The new Rules have wide scope and extraterritorial application, and, in some cases, appear to be more restrictive than coordinate US laws and EU Directives. They could have a profound effect on multinational businesses that either outsource business functions to Indian service providers or maintain their own operations in India.

The Rules impose wide-ranging obligations on corporations regarding use and collection of personal information. Corporations must have a mandatory privacy policy for handling, processing, and using sensitive personal data. Corporations must publish the privacy policy on their websites. The Rules also restrict the processing of sensitive personal data and international data transfers, establish a dispute resolution mechanism, and require additional security measures. Read more (PDF).
ITechLaw Member Spotlight
Marco Consonni (Milan, Italy) has joined Orsingher - Avvocati Associati, an IP/IT-specialized boutique law firm founded in 2007. Mr. Consonni was previously with the Galgano law firm, of which he was a founding partner, and Dewey & Leboeuf, where he was a partner in charge of the IP/IT department.

Kevin Erdman (Indianapolis, IN, USA) has joined the national Intellectual Property Department of Barnes & Thornburg LLP as the firm's newest partner. He was previously a partner at Baker & Daniels LLP. Mr. Erdman advises high-tech and Internet companies and focuses on patent, copyright, and trademark issues as they relate to information and the Internet.

Erik M. Pelton (Arlington, VA) of Erik M. Pelton & Associates announced that the firm has reached its 1,500th U.S. trademark registration milestone. EMP&A has represented a diverse range of clients from at least 48 states and 15 countries, including restaurants, law firms, software developers, race car drivers, real estate brokers, consultants, non-profits, farmers, beauty salons, associations, film studios, fashion designers, fitness clubs, radio and television programs, sports leagues, bands, toy companies, and many more.

David Menken (White Plains, NY, USA) has joined McCarthy Fingar LLP as a partner. Mr. Menken, who brings to McCarthy Fingar more than 25 years of experience in corporate law and intellectual property, will serve in the firm's Corporate and General Business, Intellectual Property, Commercial Finance, and Real Estate Transactions groups.

Rory Radding (New York, NY, USA) has joined the New York office of Edwards Angell Palmer & Dodge LLP, where he will help to expand the firm's IP/IT Practice. Mr. Radding has litigated diverse patent, trademark, copyright, and trade secret cases, acting for both plaintiffs and defendants. Prior to joining EAPD, Mr. Radding was head of the Intellectual Property practice in New York for Morrison & Foerster.

Linn Wredström (Sydney, Australia) has joined Minter Ellison's Technology, Media and Telecommunications (TMT) team in Sydney, Australia. Ms. Wredström was previously a Senior Associate at Advokatfirman Hammarskiöld & Co in Stockholm, Sweden.

Truiken Heydn, Thomas Stögmüller and Michael Karger (Germany) have launched a new German technology law firm, TCI, as of July 1, 2011. TCI Rechtsanwälte, a new cooperation of independent law firms specialized in technology law, is located in Munich, Berlin, and Mainz, Germany. TCI stands for Technology, Communications and Information, and the firm is focused on technology-related contract law, litigation, and arbitration; IT and telecommunication law; procurement and antitrust law; distribution law; employment law; and copyright and industrial property law. TCI offers legal advice to German and foreign companies, as well as governmental authorities.
Submit Your Member Profile Today!

ITechLaw frequently publishes member profiles to help us get to know our members better.

Please take a few minutes to complete the brief attached survey on your areas of practice, professional developments, and personal interests, to be featured in an upcoming issue of the eNews!
Upcoming Events

2011 European Conference

October 20-21, 2011

Oslo, Norway

2012 International Asian Conference

February 23-24, 2012

Bangalore, India

2012 World Technology Law Conference & Annual Meeting

May 3-4, 2012

Washington, DC
Newest Members

ITechLaw Welcomes Its Newest Members!

Harry Carey, Biogen Idec Inc., United States

Camille Domange, French Ministry of Culture and Communication, France

Peter Geimer, Verizon, United States

Adam Gertz, Southwestern Law School, United States

Margarita Hubenova, Sofia University St.Kliment Ohridski, Bulgaria

Benan Ilhanli, B+B Law Office, Turkey

Sara Johns, Ogier, United Kingdom

Randy Whitmeyer, Whitmeyer Tuffin PLLC, United States
Connect & Communicate with ITechLaw

Become a fan
of ITechLaw on Facebook and join the ITechLaw Association group on Facebook for ITechLaw members only.

Follow us
for the latest on our Association updates and tech law developments.

Join our exclusive group
for ITechLaw members only to network, If you are not yet a member of this group, join us today!
Contact Us
For more information on ITechLaw and its activities, please click here.
The contents of this newsletter are not intended, and cannot be considered, as legal advice or opinion. ITechLaw eNews is best viewed as HTML. Please adjust your email software settings to view HTML and images.
To opt-out of future mailings, please click here.
©2011 International Technology Law Association· All rights reserved.
Continued Thanks to ITechLaw's Global Sponsors
DLA Piper is one of the largest global law firms and the home of one of the world's foremost technology and sourcing practices.
For further information on our innovative suite of on-line sourcing tools, visit the DLA Piper website here.
---