2011-2012 Committee Leadership Nominations Due Today, June 20!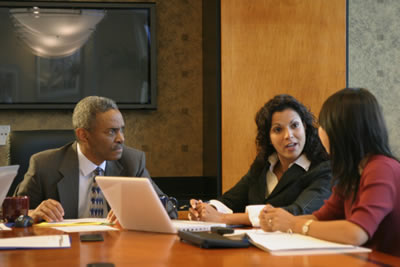 The deadline for submitting your nominations for the 2011-2012 committee leaders is today, June 20, 2011.

If you have not yet submitted your name or others for a committee appointment to co-chair or vice-chair and are interested in doing so, please send your nomination, a brief bio, and a statement of interest in the position(s) consistent with the Nomination Guidelines to ITechLaw Member Services today. As always, a current membership in ITechLaw is a prerequisite for committee participation and leadership. A complete list of committees is available on the ITechLaw website.

The work of ITechLaw's dedicated committees is the foundation and heart of our productive efforts as the largest and most influential organization of IT lawyers in the world. We can do our work only with your support, participation, and leadership. All ITechLaw members are encouraged to become actively involved, or continue their involvement, in the work of our committees and the leadership of our organization.

ITechLaw leadership now includes Co-Chairs and Vice Chairs of 21 committees. Each year approximately half of these leadership positions are open for appointment. ITechLaw members are encouraged to nominate other members (or yourself) as committee leaders for the 2011-2012 year. Most of the yearly leadership appointments are eligible for an appointment of a maximum of one renewal year, allowing more opportunity for active members to take up increasing responsibility in the Committees.


Please consider recommending someone or nominating yourself for a leadership position by close of business today, June 20, 2011.


Get Involved - Join an ITechLaw Committee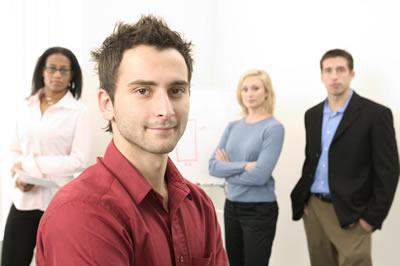 ITechLaw welcomes and encourages all members to become active in the organization. Our members' time, energy, and enthusiasm makes a real difference in our work.
Sign up today by contacting ITechLaw Member Services to be a member of a committee by choosing from this roster of our substantive law committees and organizational committees.
Substantive Law Committees/Working Groups
Arbitration and Mediation (NEW)
Data Protection Law
E-Commerce Law
Intellectual Property Law
Outsourcing Law
Virtual Worlds/Video Games Working Group
Organizational Committees
Education
European Conferences
Global Sponsorship
In-House Lawyer/Legal Counsel
ITechLaw's Women's International Network (I-WIN)
International Visiting Associate's Program (IVAP)
Local Representatives
Membership
Program
Publications
Public Policy (NEW)
Social Media (NEW)
Substantive Law
Webinar
Website
Registration Now Open for June Webinars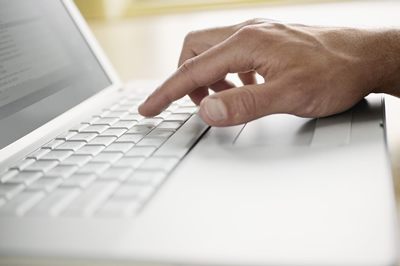 Registration is now open for two June 2011 webinars:
Understanding Key Legal Issues in Gamification
June 22, 2011 @ 11:00 a.m. ET
Hosted by the Virtual Worlds & Video Games Working Group
In this rapidly changing legal and regulatory environment, new issues arise weekly, and there's a lot you need to know to manage risk.
This webinar will discuss the latest risks, opportunities, and strategies to manage virtual goods, economies, and communities in our gamified world.
Hear from James Gatto, Partner at Pillsbury and one of the world's leading experts on this topic, and Patrick Murck, Business Development / Legal executive at BigDoor.
Member Registration (Free)
Non-Member Registration ($35.00)
Is Agile Adapted to Large Scale Projects
June 30, 2011 @ 11:00 a.m. ET
Hosted by the Outsourcing Committee
Large-scale agile software development remains an active research area. Its origination lies in projects with low criticality and short time frames, which attract a small number of senior developers and which typically have requirements that change often.
If the traditional predictive waterfall model results in an obvious failure for a vast majority of projects, should one or several agile development methodologies be contemplated for larger and more critical projects?
What could we select in these adaptive methodologies that we, as lawyers, could apply in our contracts for large-scale IT projects?
Alternatively, what do we learn from waterfall software development failures that should inform our decision to choose all or part of agile software development methodologies?
Join moderator Ole Horsfeldt, Partner, Gorrissen Federspiel and Co-Chair of the ITechLaw Outsourcing Committee and speakers Herve Gabadou, Partner, Courtois Lebel, Paris and Michael Peeters, Partner, Pinsent Masons, London, for this webinar to answer these questions, and to continue to improve the best practices of IT projects-related contracts.
Member Registration (Free)
Non-Member Registration ($35.00)
Tallinn Conference Continues To Grow
By Richard Allan Horning, Pekka Tarkela, Ave Piik and Hele Karja, Tallinn Conference Co-Chairs

The June 2-3, 2011 International Technology Law Association Tallinn IV Conference, co-organized with Enterprise Estonia, was opened by the Association's President, Alex Blumrosen, who in turn introduced a keynote presentation by the Honorable Toomas Hendrik Ilves, President of the Republic of Estonia.

In his remarks, the President emphasized the need for innovation and entrepreneurship, and spoke about the role that lawyers can play in the process. The President's keynote was followed by an inspirational talk by Cathy Rodgers, Vice President, IBM Global Engagement Office [pictured with Richard Horning, Alex Blumrosen and Andrus Viirg of Enterprise Estonia]. She spoke about the need for sensitivity to the environmental issues that industry, including the technology sector, must address for the benefit of the planet and its present and future inhabitants.


The Tallinn Conference has grown from 30 registrants in 2008 to more than 300 registrants in 2011. Conference attendees included young lawyers starting practice, in-house counsel at SMEs, and entrepreneurs. Presenters and panelists included experienced international technology lawyers, in-house counsel from global players such as Google, business development experts, and partners in venture capital funds, all of whom addressed topics related to the legal and business challenges that young technology companies face as they expand their reach from local into global markets.

As in past Tallinn conferences, the proceedings culminated in an elevator pitch competition. This year's winner was a young Finnish company focusing on audience participation in the global news and storytelling space.

The Conference co-chairs and speakers were invited to attend a special dinner on the evening of June 2 hosted by President Ilves and H.S.H. Prince Albert II of Monaco. The occasion for the dinner was the Tallinn - Monte-Carlo Electric Race Marathon 2011, a revival of the Tallinn-Monaco Rally which ran from 1929 to 1938, when it was interrupted by World War II.
ITechLaw Memberships Expire June 30, 2011 - Renew Your Membership Today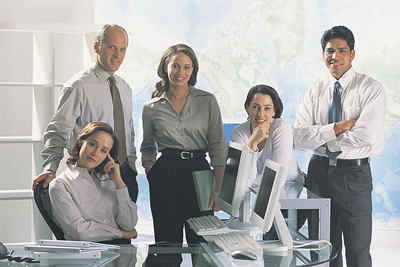 What a terrific year for ITechLaw and its members! As ITechLaw celebrates its 40th anniversary (1971-2011) as the leading global organization for legal professionals focused on technology and law, we hope you will continue your support and participation in ITechLaw during this momentous year.
Over the past year, ITechLaw has strived to bring to our members new and improved benefits. Recent additions include:
Monthly webinars on substantive technology law topics, offered at no cost to our members;
Up-to-date content through committee projects, such as the E-Commerce 4th Global Survey of E-Commerce Legal Developments and the International Survey of Benchmarking Terms;
New committees, including the Arbitration & Mediation Committee and Virtual Worlds & Video Games Working Group;
Interactive workshops at ITechLaw conferences, led by each ITechLaw committee;
Increased social media activity on Twitter, LinkedIn, and Facebook;
Expanding member resources, such as free access to the Practical Law Company Cross-Border Handbooks on outsourcing, IP, and data protection, as well as the daily newsfeed and monthly eNews; and
ITechLaw's own mobile app, a mobile device-friendly way to view the member directory and other member resources on the go!
Most ITechLaw memberships expire June 30, 2011. You can renew your membership online at our Member Center. Please log in and choose "Renew Membership." If you need password assistance or need an invoice for your membership renewal, please contact ITechLaw Member Services.
ITechLaw Introduces Group Memberships for Discounted and Streamlined Billing
ITechLaw has recently introduced a Group Membership option, which offers significantly discounted membership dues and a streamlined billing process for firms and companies with multiple members in ITechLaw.
Members may take advantage of this new membership category to have up to 10, 11-25, or 26-35 participating ITechLaw members from the same firm or company, at a savings of up to nearly 50% off individual member dues, as well as group billing.
Complete membership categories for both individual and group memberships, as well as associated dues, can be found here. Please contact ITechLaw Member Services with any questions regarding this new membership category.
Committee Watch: International Visiting Associates Program (IVAP) Committee Update

By Ursula Widmer, Chair, IVAP Committee
and Axel Funk, Co-Chair (Europe), IVAP Committee
Nikhil Narendran of Bangalore, the 2011 winner of the Travelling Fellowship Award, has recently completed his internship with Matheson Ormsby Prentice in Dublin, Ireland.
During his time, Nikhil assisted in writing an article on cloud computing and its legal implications, particularly on issues other than data protection. Nikhil was further engaged to produce a report relating to information technology laws in India. During his internship week Nikhil also attended a training program by Public Affairs Ireland, visited the High Court of Ireland, discussed the similarities and differences between Indian and Irish telecom laws, and explored the business development opportunities available within the legal market in India and Ireland.
We wish Nikhil equally productive and interesting weeks with his future European host law firms.
Global Industry Briefs
Submit Your Global Industry Brief
In addition to ITechLaw's quarterly online law journal for members, the eBulletin, ITechLaw often provides 1-2 short articles in eNews each month. eNews articles cover not only short legal updates but also give members an opportunity to share their unique professional experiences as they relate to ITechLaw.
ITechLaw encourages members to contribute to its publications. For more information or to submit your articles, please contact us. Submissions are subject to editorial discretion. Articles not used in eNews may be used in the eBulletin and vice versa.
Please submit articles for the eNews by the 8th of each month to
ITechLaw Member News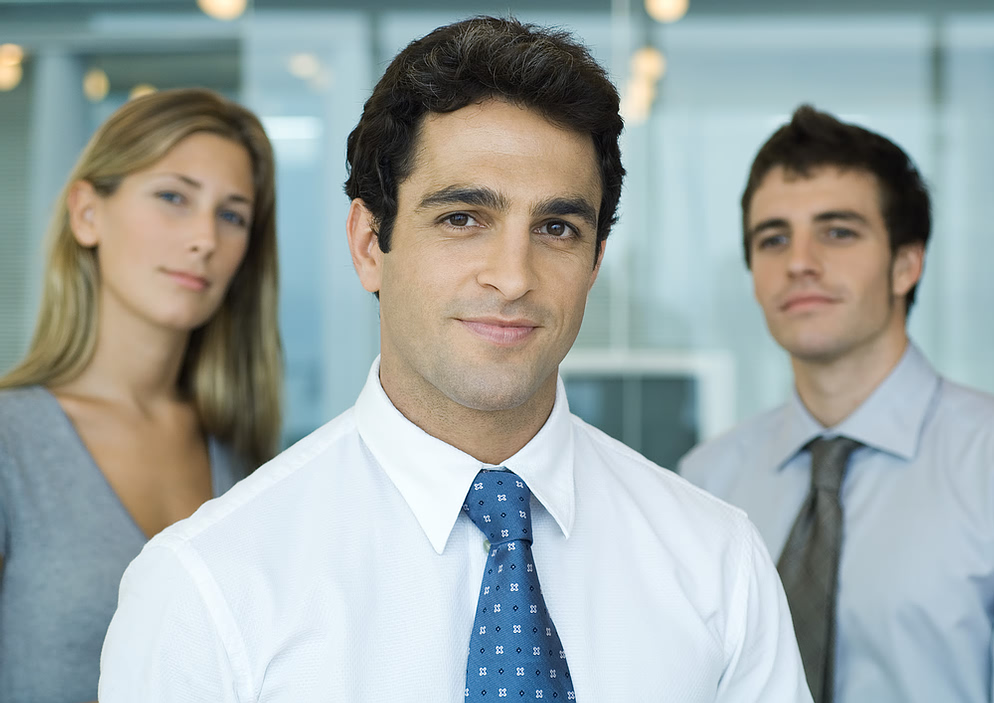 ITechLaw Past President Dr. Ursula Widmer, Dr. Widmer & Partners, Bern,
was recently elected Vice President of the
Information Security Society Switzerland
(ISSS), the largest professional association in Switzerland on information security
.


Rodrigo d'Avila Mariano
has joined
Campos Mello Advogados
in São Paulo, Brazil.
ITechLaw Past President
Roy Freed, Canton, Massachusetts
, recently spoke on the topic "From Introducing Computer Law in 1960 to the Modern Law of the Mind" at a joint meeting of the Boston Chapter of the IEEE Computer Society and GBC/ACM, held at MIT on May 20, 2011.

ITechLaw welcomes member updates regarding firm changes, recent publications, speaking engagements and more.
Please send all submissions to memberservices@itechlaw.org
by the 8th of each month for inclusion in that month's eNews.
ITechLaw Welcomes Its Newest Members!

Name
Organization
Country

Doron Goldstein
Katten Muchin Rosenman LLP
United Kingdom
Malavika Jayaram
Jayaram & Jayaram

India
Janie Markos
Linguanational Translations, Inc.
United States
William Morriss
Frost Brown Todd
United States
Andrea Rush
Heenan Blaikie LLP
Canada
President's Column
By Alexander Blumrosen
Dear ITechLaw Members and Colleagues,


This month of June has brought two significant events to the life of the Association.
The first event was the conference in Tallinn, Estonia, that I attended and which was the most successful Tallinn conference ever with the registration being closed at 300 attendees.
Tallinn is a conference that targets the legal and business issues faced by start-up technology companies, with a different format and focus than our other conferences.
Nonetheless, the Tallinn conference reflects the "best in class" programming that our members have come to expect, and coverage of the legal topics - such as "Cloud computing" and "Protecting IP" - that would not be out of place at any of our conferences.
I'd like to thank all of the sponsors of this event - and in particular Andrus Viirg of Enterprise Estonia, the state agency that has been our partner since the Tallinn conference began - for the continued support of this program in Estonia.
The second event is the call for nominations for the rotation of our committee leadership. Our committees are where all the action for members takes place between our conferences, and it is where all of our members can get involved.
Importantly, Association policy requires that our committee leaders rotate on a regular basis, which means two things.
First, as a member, you can be exposed to many different types of committee activity and take on various types of responsibility that can evolve over time, so there is always something new.
Second, the rotation of leaders means that there are positions every year that are available to be filled by our many new members and by any of our members who simply want to be more active in our activities.
There are opportunities to deploy your skills in our organizational committees, such as the I-WIN committee or the eNews; or you can get involved in one of our five substantive law committees (Outsourcing, E-Commerce, Data Protection, Intellectual Property or Arbitration & Mediation) that corresponds to your practice (or where you want your practice to move).
In either case, you will meet new people, learn new skills, and work with the other members of your chosen committee towards a common goal, whether it be developing new panel suggestions for our conferences, making policy recommendations in the name of the Association to legislative or regulatory bodies, or gaining visibility by helping to get the latest IT news to our members through our regular publications.
We will be considering appointments during the next few weeks, so if you are interested in taking a leadership position in the Association and have not yet told us of your interest, please send us an email as soon as possible to nominate a colleague or yourself.

Best Regards,
Submit Your
Member Profile
Today!
ITechLaw frequently publishes member profiles to help us get to know our members better.
Please take a few minutes to complete the brief survey on your areas of practice, professional developments, and personal interests, to be featured in an upcoming issue of the eNews!
Upcoming ITechLaw
Events
October 20-21, 2011
Oslo, Norway
Registration Open July 2011!
2012 International Asian Conference
February 23-24, 2012
Bangalore, India
2012 World Technology Law Conference & Annual Meeting
May 3-4, 2012
Washington, D.C.
Continued Thanks
to ITechLaw's
Global Sponsors
DLA Piper is one of the largest global law firms and the home of one of the world's foremost technology and sourcing practices.
For further information on our innovative suite of on-line sourcing tools, visit www.dlapiperoutsourcing.com.
Find Us on Facebook, Twitter and LinkedIn!

Become a fan
of ITechLaw on Facebook and join the
ITechLaw Association group
on Facebook for ITechLaw members only.

Follow
@itechlaw_assn
for the latest on our Association updates and tech law developments.

Join our exclusive
LinkedIn group
for ITechLaw members only to network, If you are not yet a member of this group, join us today!
Contact Us!
For more information on
ITechLaw and its activities,
please visit us at:
www.itechlaw.org
The contents of this newsletter are not intended, and cannot be considered, as legal advice or opinion. ITechLaw eNews is best viewed as HTML. Please adjust your email software settings to view HTML and images.

©2010 International Technology Law Association· All rights reserved.
To opt-out of future mailings, please contact
memberservices@itechlaw.org
.