ITechLaw Elects 2011-2012 Board of Directors and Officers
ITechLaw has elected new officers and a new board of directors at its 2011 World Technology Law Conference & Annual Meeting, held recently in San Francisco.
ITechLaw will now be led by Alexander B. Blumrosen, partner at Paris-based Bernard-Hertz-Béjot. Admitted to the bars of Paris and New York, Alex specializes in the litigation and arbitration of international business disputes in Europe and the United States, including technology and IP arbitration and litigation. A graduate of Dartmouth College and Georgetown University Law Center, he is a member of the Council on Foreign Relations and a frequent speaker around the world on technology law matters.
The new ITechLaw officers, who together form the organization's executive committee, are:
President, Alexander Blumrosen, Bernard Hertz Béjot, Paris, France
Vice President, John Beardwood, Fasken Martineau, Toronto, Canada
Treasurer, Kiran Sandford, Mishcon de Reya, London, UK
Secretary, Sajai Singh, J. Sagar Associates, Bangalore, India
Assistant Secretary, Jenna Leavitt, Pillsbury Winthrop Shaw Pittman, Los Angeles, California, USA
Immediate Past President, Sandra A. Jeskie, Duane Morris LLP, Philadelphia, Pennsylvania, USA
"My thanks to the ITechLaw members for providing me with this opportunity to serve you and the larger community of technology law. In my term as President, I and our officers and directors will work to enhance our international programs and expand the opportunities for membership involvement," said Mr. Blumrosen. "As the world of technology and the law evolves with increasing speed, ITechLaw will be confronted with both challenges and possibilities, and we must make the most of both. As leader of the organization, it is my responsibility and privilege to help guide ITechLaw on a path to continued success."
The newly elected directors are:

Jaime Angeles, Oficina Angeles & Lugo Lovatón, Dominican Republic
Belen Arribas, Monereo Meyer Marinel-lo Abogados, SLP, Spain
Susan Barty, CMS Cameron McKenna LLP, United Kingdom
Ceylin Beyli, CBL, Turkey
Paulo Brancher, Barretto Ferreira Kujawski Brancher e Gonçalves Attorneys, Brazil
Peter Bräutigam, Norr Stiefenhofer Lutz, Germany
Domenico Colella, Portolano Colella Cavallo Studio Legale, Italy
Roopa Doraswamy, Narasappa, Doraswamy & Raja, India
Christian Frank, Taylor Wessing, Germany
Axel Funk, CMS Hasche Sigle, Germany
Ole Horsfeldt, Gorrissen Federspiel Kierkegaard, Denmark
Bradley Joslove, Franklin, France
Stephane Lemarchand, Bird & Bird, France
Don McAleese, Matheson Ormsby Prentice, Ireland
Jose Ramon Morales, Garrigues, Spain
Charles Morgan, McCarthy Tetrault LLP, Canada
Matthew Mousley, Duane Morris LLP, USA
Haakon Opperud, Thommessen Krefting Greve Lund, Norway
Michael Peeters, Pinsent Masons LLP, United Kingdom
Rory Radding, Morrison Foerster, USA
Ira Schwartz, DeConcini McDonald Yetwin & Lacy P.C., USA
Alan Sutin, Greenberg Traurig LLP, USA
Pekka Tarkela, Attorneys at Law Borenius & Kemppinen Ltd., Finland
Robert Weiss, Neal Gerber & Eisenberg LLP, USA
Eugene Weitz, Computer Sciences Corp., USA

Record Attendance at 2011 World Technology Law Conference & Annual Meeting, San Francisco, May 12-13
By Michael Peeters and Rory Radding
San Francisco Conference Co-Chairs
ITechLaw welcomed nearly 250 conference attendees to the 2011 World Technology Law Conference and Annual Meeting, held May 12-13 in San Francisco, California at the Four Seasons Hotel, as part of ITechLaw's year-long 40th anniversary celebration.
Conference attendees hailed from 39 different countries around the globe, in what was ITechLaw's largest US conference to date. The conference was a productive meeting of daily conference sessions on topical technology law issues and trends, such as convergence and social networking, interactive workshops on Arbitration & Mediation, Data Protection, E-Commerce,
Intellectual Property, and Outsourcing, and multiple networking opportunities, such as the annual black-tie Gala Dinner, held at the Exploratorium museum of science, art, and human perception in San Francisco.
During the conference, ITechLaw presented the first ITechLaw Achievement Award, which is given to an individual who has made a significant and demonstrable achievement in technology. The recipient of the 2011 award was Linus Torvalds, creator of the Linux kernel and current Linux Foundation fellow who oversees the open source development of the widely-used Linux operating system.
Accepting the award on Torvalds' behalf and the conference's keynote speaker was Jim Zemlin, executive director of the Linux Foundation. Zemlin works with the world's largest technology companies, including Google, Hewlett-Packard, IBM, Intel, Nokia, and others, to help define the future of computing on the server, in the cloud, and on a variety of new mobile computing devices. His work at the vendor-neutral Linux Foundation gives him a unique and aggregate perspective on the global technology industry.
We also thank the conference attendees, as well as our speakers and sponsors, for their participation and for contributing to the great success of the 2011 World Technology Law Conference & Annual Meeting. We look forward to seeing you at ITechLaw's future events.
ITechLaw Memberships Expire June 30, 2011 - Renew Your Membership Today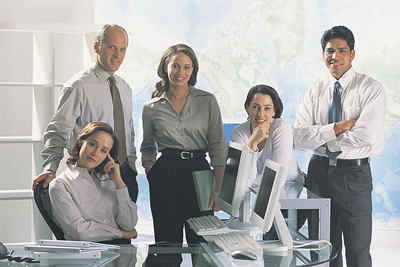 What a terrific year for ITechLaw and its members! As ITechLaw celebrates its 40th anniversary (1971-2011) as the leading global organization for legal professionals focused on technology and law, we hope you will continue your support and participation in ITechLaw during this momentous year.
Over the past year, ITechLaw has strived to bring to our members new and improved benefits. Recent additions include:
Monthly webinars on substantive technology law topics, offered at no cost to our members;
Up-to-date content through committee projects, such as the E-Commerce 4th Global Survey of E-Commerce Legal Developments and the International Survey of Benchmarking Terms;
New committees, including the Arbitration & Mediation Committee and Virtual Worlds & Video Games Working Group;
Interactive workshops at ITechLaw conferences, led by each ITechLaw committee;
Increased social media activity on Twitter, LinkedIn, and Facebook;
Expanding member resources, such as free access to the Practical Law Company Cross-Border Handbooks on outsourcing, IP, and data protection, as well as the daily newsfeed and monthly eNews; and
ITechLaw's own mobile app, a mobile device-friendly way to view the member directory and other member resources on the go!
Most ITechLaw memberships expire June 30, 2011. You can renew your membership online at our Member Center. Please log in and choose "Renew Membership." If you need password assistance or need an invoice for your membership renewal, please contact ITechLaw Member Services.
ITechLaw Introduces Group Memberships for Discounted and Streamlined Billing
ITechLaw has recently introduced a Group Membership option, which offers significantly discounted membership dues and a streamlined billing process for firms and companies with multiple members in ITechLaw.
Members may take advantage of this new membership category to have up to 10, 11-25, or 26-35 participating ITechLaw members from the same firm or company, at a savings of up to nearly 50% off individual member dues, as well as group billing.
Complete membership categories for both individual and group memberships, as well as associated dues, can be found here. Please contact ITechLaw Member Services with any questions regarding this new membership category.
ITechLaw Returns to Estonia for 4th Annual Tallinn Conference
The International Technology Law Association and Enterprise Estonia are pleased to present the
4th Annual Tallinn Conference,
a two-day program focusing on the needs and requirements of technology companies as they expand beyond the boundaries of the region. The conference will take place June 2 - 3, 2011.

This program, taught by a panel of recognized international experts, will feature presentations on selected legal and business topics that technology companies and their legal advisors need to be aware of as those companies expand their reach into global markets. One of the highlights of the program will be a keynote address by the Honorable Toomas Hendrik Ilves, President of the Republic of Estonia.

Other session topics include:
Marketing and Branding Lessons: Pitching the Company and the Product
Public Procurement in Estonia and EU: How to Compete for the Contract
Financing the Startup: FFF and Angels
Acting in the Cloud: Its More Than Just Cloud Computing!
Venture Capital Panel Discussion
Plus, many opportunities for networking
Registration for the 4th Annual Tallinn Conference is complimentary at
www.itechlaw4tallinnconference.eventbrite.com
.
Download Complete Brochure (PDF)
Save the Date: June 2011 Webinars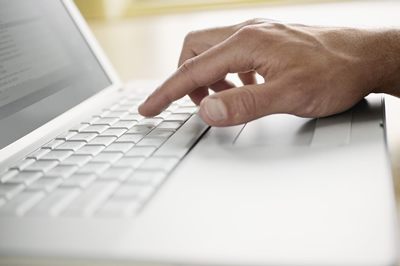 Watch for more details, including registration information, coming soon for two June 2011 webinars on the topics of Outsourcing and Virtual Worlds & Video Games:
Is Agile Adapted to Large Scale Projects
June 2011 - Date TBA
Hosted by the Outsourcing Committee
Large-scale agile software development remains an active research area. Its origination lies in projects with low criticality and short time frames, which attract a small number of senior developers and which typically have requirements that change often.
If the traditional predictive waterfall model results in an obvious failure for a vast majority of projects, should one or several agile development methodologies be contemplated for larger and more critical projects?
What could we select in these adaptive methodologies that we, as lawyers, could apply in our contracts for large-scale IT projects?
Alternatively, what do we learn from waterfall software development failures that should inform our decision to choose all or part of agile software development methodologies?
Join ITechLaw for this webinar to answer these questions, and to continue to improve the best practices of IT projects-related contracts.
Understanding Key Legal Issues in Gamification
June 22, 2011 @ 11:00 a.m. ET
Hosted by the Virtual Worlds & Video Games Working Group
In this rapidly changing legal and regulatory environment, new issues arise weekly, and there's a lot you need to know to manage risk.
This webinar will discuss the latest risks, opportunities, and strategies to manage virtual goods, economies, and communities in our gamified world. Hear from James Gatto, Partner at Pillsbury and one of the world's leading experts on this topic, and Patrick Murck, Business Development / Legal executive at BigDoor.
Watch your email for registration details coming soon.
Global Industry Briefs
Complying with Anti-Spam Legislation: A Cross-Jurisdictional View
By John Beardwood and Gabriel Stern, Fasken Martineau, Toronto
On December 15, 2010, Canada finally legislated against the problem of unsolicited electronic communication (i.e., "spam") by signing into law Bill C-28 ("FISA"). With the passage of FISA, companies that commercialize their products and services across North America as a single market, and that use electronic communications such as newsletters, bulletins, and issue alerts, now need to comply with both the new FISA and with the United States' Controlling the Assault of Non-Solicited Pornography and Marketing Act of 2003 ("CAN-SPAM").
FISA represents a significant step in the regulation of unsolicited electronic communications, and while it has certain similarities with CAN-SPAM, it also has important differences. This overview presents a high-level comparison of the anti-spam regimes in Canada and the United States with a view to assisting companies marketing cross-jurisdictionally in complying with what is now, collectively, a North American anti-spam regime. Read More.
Submit Your Global Industry Brief
In addition to ITechLaw's quarterly online law journal for members, the eBulletin, ITechLaw often provides 1-2 short articles in eNews each month. eNews articles cover not only short legal updates but also give members an opportunity to share their unique professional experiences as they relate to ITechLaw.
ITechLaw encourages members to contribute to its publications. For more information or to submit your articles, please contact us. Submissions are subject to editorial discretion. Articles not used in eNews may be used in the eBulletin and vice versa.
ITechLaw Member News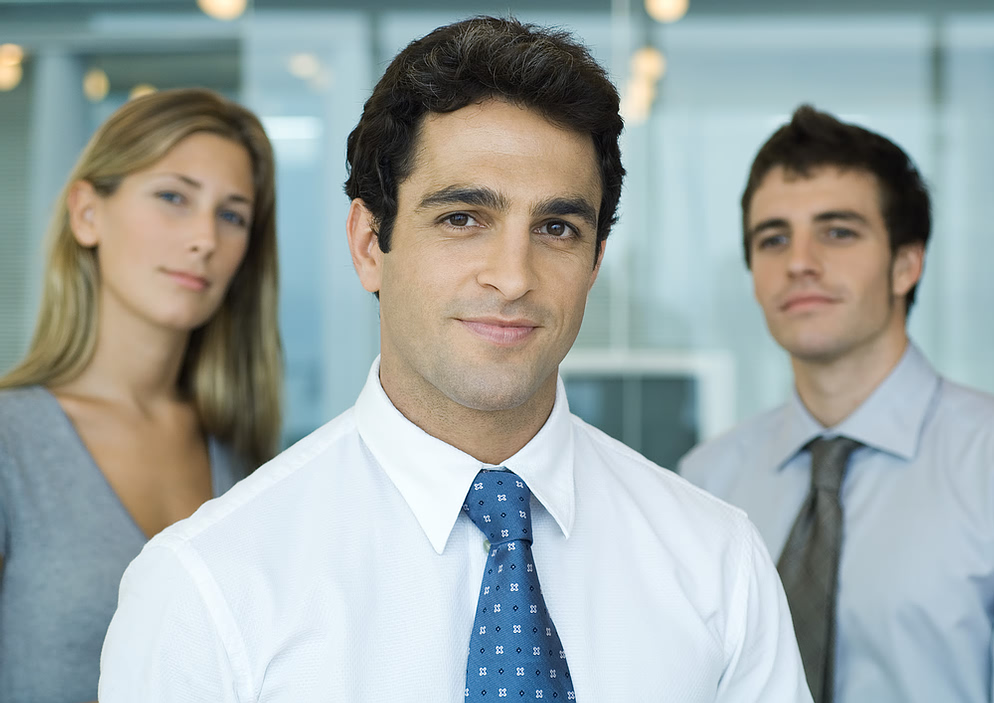 ITechLaw welcomes member updates regarding firm changes, recent pu
blications, speaking engagements
and more.
by the 8th of each month for inclusion in that month's eNews.
ITechLaw Welcomes Its Newest Members!

Name
Organization
Country

Henrietta Abraham
Reach Legal

United Kingdom
Phillip Adler

Loeb & Loeb LLP

United States
Craig Armstrong

DLA Piper

United Kingdom
Colin Bosnic

Pronto Software

Australia
Robert Cowan

McInnes Cooper

Canada
Matt Flynn

Blake, Cassels, & Graydon LLP

Canada
Rosa Maria Franco

Basham, Ringe Y Correa, S.C.

Mexico
David Fraser

McInnes Cooper

Canada
Maciej Gawronski

Bird & Bird LLP

Poland
Pascale Gelly

Cabinet Gelly

France
Michael Genereux

Heenan Blaikie LLP

Canada

Steven Hanley

Winkler Partners

Taiwan
Anna Mae Koo

Vivien Chan & Co.

Hong Kong
Tomasz Koryzma

CMS Cameron McKenna

Poland
Gabriel Lidman

Hamilton Advokatbyra

Sweden
Par Leander
von lode advokat ab
Sweden
Henrik Lindstrom

von lode advokat ab
Sweden
Duane Mathiowetz

Pillsbury Winthrop Shaw Pittman

United States
Rodrigo Melo

UNESA

Brazil
Nikhil Narendran

Trilegal
India
Mads Nygaard Madsen

Horten
Denmark
Thomas Nygren

Hamilton Advokatbyra
Sweden
John O'Connor

Matheson Ormsby Prentice

Ireland
Michael Ryan

Trading Technologies

United States
Cristobal Silva

Bahamondez Alvarez & Zegers

Chile
Gabriel Stern
Fasken Martineau
Toronto
Daniel Svensson

Advokatfirman Delphi

Sweden
Emmanuel Szafran

Verhaegen Walravens Law firm

Belgium
Rodrigo Velasco
Alessandri & Compania
Chile
Alexandra Warly

Manulife Financial

Canada
Ann Wilichowski
Wagner, Falconer & Judd, Ltd.
United States
Mandy Woodland

Cox & Palmer

Canada
President's Column
By Alexander Blumrosen
Dear ITechLaw Members and Colleagues,
I am pleased and honored to have been elected President of ITechLaw in the lead up to the Annual Conference in San Francisco. That conference kicked off our 40th anniversary celebration that will be ongoing throughout the year, and around the world. And in that spirit, ITechlaw intends to be present around the world where IT law and policy are made, and to bring that valuable information to our members.

Just last week, an ITechLaw delegation made up of interested members attended the UNCITRAL conference at the UN in New York that is considering the new rules for B2B and B2C online dispute resolution (ODR). Our Arbitration and Mediation Committee will be following the evolution of those possible treaty negotiations closely and will participate, in person and through policy papers, in these discussions. This is an exciting opportunity for ITechLaw and its members to participate in global IT policy development, and is made possible by ITechLaw being accredited as an NGO by a number of international institutions, including the Hague Conference on Private International Law, WIPO and UNCITRAL.

ITechLaw is uniquely positioned to communicate such current developments to its members through its committees, publications and conference programs. Our conferences, which take place each year in the United States, in Europe, and in India, are the platforms by which we share cutting edge developments with our members, reflecting not only the changes in the law of today, but representing perhaps the single best-informed source on the likely legal and policy changes of tomorrow. But that sharing goes on continually throughout the year, in committee meetings, webinars, and through our publications.

In short, ITechLaw offers unparalleled opportunities for international networking and exchange of knowledge and experience with experts and colleagues around the world, and if you are not already a member we hope you will join in order to see for yourself the full scope of membership benefits during our 40th anniversary celebration.

Best Regards,
2011 World Technology Law Conference
San Francisco
May 12-13, 2011
Upcoming ITechLaw
Events
June 2-3, 2011
Tallinn, Estonia
Continued Thanks
to ITechLaw's
Global Sponsors
DLA Piper is one of the largest global law firms and the home of one of the world's foremost technology and sourcing practices.
For further information on our innovative suite of on-line sourcing tools, visit www.dlapiperoutsourcing.com.
Find Us on Facebook, Twitter and LinkedIn!

Become a fan
of ITechLaw on Facebook and join the
ITechLaw Association group
on Facebook for ITechLaw members only.

Follow
@itechlaw_assn
for the latest on our Association updates and tech law developments.

Join our exclusive
LinkedIn group
for ITechLaw members only to network, If you are not yet a member of this group, join us today!
Contact Us!
For more information on
ITechLaw and its activities,
please visit us at:
www.itechlaw.org
The contents of this newsletter are not intended, and cannot be considered, as legal advice or opinion. ITechLaw eNews is best viewed as HTML. Please adjust your email software settings to view HTML and images.

©2010 International Technology Law Association· All rights reserved.
To opt-out of future mailings, please contact
memberservices@itechlaw.org
.