Registration Now Open for 2011 World Technology Law Conference & Annual Meeting, May 12-13, 2011, San Francisco, California USA
Registration is now open for the 2011 World Technology Law Conference and Annual Meeting. Join your ITechLaw colleagues for this thought-provoking, topical conference, which will include a 40th anniversary tribute, 15 in-depth conference sessions and interactive workshops on cutting-edge topics taught by industry leaders who are experts in their field, in addition to engaging networking and social events.
The conference hotel - the Four Seasons San Francisco - is filling up quickly, so we encourage you to make your reservations early. The discounted room rate for ITechLaw conference attendees of $299 (single/double) per night plus tax will be honored for three days prior to the conference and during the event (May 9-13, 2011). The hotel has notified ITechLaw that rooms are nearly sold out for the days following the conference. Please note that the Four Seasons is offering attendees a rate of $495 plus tax for a deluxe king room for rooms booked for May 14-18, 2011. This is a limited offer and will fill up quickly. Complete accommodations information and details to book your stay can be found here.
On the Thursday of the conference, May 12, speakers will discuss the development of technology law over the last four decades, provide useful insights to today's leaders and identify legal issues that likely will be encountered in navigating tomorrow's technology marketplace. On the Friday of the conference, May 13, expert speakers will address the role of technology lawyers as risk managers.
Beyond the educational content, this event will offer a rich diversity of attendees and speakers from a wide cross-section of technology law. Take advantage of multiple networking opportunities, including the black-tie Gala Dinner to be held at the Exploratorium, the welcome and closing receptions and multiple conference networking breaks, all designed to build your global network of technology law colleagues. From leading attorneys in private practice and in-house counsel, to C-level executives, government officials and academics, our attendees travel from over 50 countries to participate in our sessions and meet colleagues from across the globe.

We invite you to share this invitation with your colleagues so they too may benefit from this special 40th anniversary event, and we look forward to seeing you in San Francisco!
Nominations for ITechLaw Achievement Award Due February 21, 2011
Nominations are now being accepted for the inaugural ITechLaw Annual Achievement Award. The award will be presented at ITechLaw's 2011 World Technology Law
Conference & Annual Meeting on May 12-13, 2011 in San Francisco, California.

All ITechLaw members are encouraged to nominate an individual who they believe has made a significant, demonstrable achievement in technology. Please consider nominating individuals meeting any of the following award criteria:
A prominent figure in technology; OR
An individual who has made unique contributions to and significant achievements within the IT sector; OR
An individual with significant participation in and contributions to the way IT has been commercialized.

While you may not nominate your own clients, other ITechLaw members are welcome to do so. Please note, practicing attorneys are not candidates for this award.

To make a nomination, please complete the relevant sections of the nomination survey form by briefly outlining the reasons for your nominations. The award will be selected from the pool of candidates by the ITechLaw Annual Achievement Award Committee.

Please make all nominations by the extended deadline of February 28, 2011. For any questions regarding the ITechLaw Annual Achievement Award or the nominations process, please contact ITechLaw Member Services.
Due February 25: Call for Papers for the ITechLaw 2011 European Conference, October 20-21, 2011, Oslo, Norway
The Call for Papers is now open for the ITechLaw 2011 Annual European Conference, which will take place in Oslo, Norway on October 20-21, 2011. We invite you to submit your proposal online for this conference by February 25, 2011.

If you have a current issue or development in IT law that you think would make an interesting presentation or panel, please submit your proposal online, including a short, one-paragraph description of the topic that includes why you consider this to be timely and relevant for inclusion in the conference.

Additionally, if you would like us to consider you or someone else as a speaker on the proposed topic, please provide the proposed speaker's contact details and summarize the speaker's qualifications to address this particular issue.
While membership in ITechLaw is not a requirement for all conference speakers, proposals by ITechLaw members are given special consideration.
ITechLaw 7th Annual Asian Conference Update
Bangalore, India, February 3-4, 2011
ITechLaw welcomed scores of delegates to Bangalore, India for the VII International Asian Conference on February 3 and 4, 2011 in what was an extremely successful and productive event. The conference, host to an unprecedented number of attendees and the largest overseas participation recorded to date, focused on the latest regulatory, commercial and technology law issues facing emerging and growth industries in India and Asia as well as the U.S. and Europe.
Delegates began the conference at the festive Art Show and Welcome Reception, which featured emerging Indian artists.
The conference program was kicked off with a welcome address by ITechLaw President Sandra Jeskie, followed by a keynote address by Justice N. Santosh Hedge, Lokayukta, Karnataka. Justice Hedge serves as the Ombudsman of the State of Karnataka, of which Bangalore is the capital city.
Conference sessions took a look at many interesting technology law issues, including the Unique Identification Authority (UIA), cyberbullying, life sciences, data privacy, outsourcing, contracts, patents and more.
Please visit the complete photo gallery for this event.
We look forward to seeing you in India for the VIII International Asian Conference in 2012.
ITechLaw Congratulates 2011 Travelling Fellowship Award Winner Nikhil Narendran
ITechLaw takes great pleasure in announcing the Travelling Fellowship Award winner for 2011, Mr. Nikhil Narendran.

During ITechLaw's 7th International Asian Conference, held in Bangalore, India, Dr. Ursula Widmer, Immediate Past President of ITechLaw and the Chair of International Visiting Associate Program presented the award to Nikhil Narendran, providing him the exciting and unique opportunity of visiting six reputed law firms in Europe.
Nikhil Narendran is an associate with Trilegal in Bangalore. During his career, spanning almost four years to date, Nikhil has had the opportunity to work on some of the most challenging transactions in the TMT sector in India during his association with Trilegal.
Having graduated from NUALS with Honours in his Bachelor of Laws, Nikhil recently assisted in drafting the upcoming India data protection law and has done research on European data protection concepts to understand international best practices, which should stand him in good stead for his upcoming Fellowship.

Nikhil believes that winning the Fellowship will assist him greatly in building expertise in European data protection laws.
Nikhil's six week opportunity in Europe will begin in May 2011. The sponsoring law firms - Matheson Ormsby Prentice in Dublin, Setterwalls in Goeteborg, CMS Hasche Sigle in Stuttgart, Dr. Widmer & Partners in Berne, Hogan Lovells in Munich and Franklin in Paris - are looking forward to welcoming Nikhil and wish him an enjoyable and enriching experience, both professionally and personally.

Former award winners Talha Salaria (MMB Legal, 2009 Award Winner) and Sunita Jagtiani (WIPRO, 2006 Award Winner) had the following comments regarding their experience as Travelling Fellowship award winners:

"The TFA has been one of the most thrilling experiences. It has not only helped me understand and experience different cultures and the manner in which ICT laws are implemented in various other jurisdictions but has also opened up avenues for future growth of business, networks and friendship." - Talha Salaria

"The program is truly a once-in-a-lifetime experience. I have wonderful memories of my trip and established great relationships with each of the sponsor firms. The work was very enlightening and interactive, which gave me ample opportunities to learn the ICT legislation in other jurisdictions and the processes followed by the firms in terms of services rendered, both professionally and administratively." - Sunita Jagtiani


New Webinar Recordings Now Available for Privacy, Cloud Computing Webinars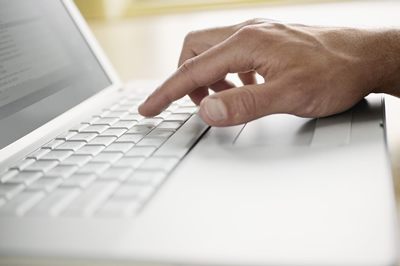 Webinar recordings are now available for download for ITechLaw's January and February 2011 Webinars. These recordings are free to ITechLaw members.
Privacy Issues in Social Media, Location Data and Behavioral Targeting (January 2011)
This informative webinar on key data protection issues featured speakers
Alan Sutin
, Co-Chair, Data Protection Committee, of Greenberg Traurig in New York, and
Naomi Assia
, Co-Chair, Data Protection Committee of Naomi Assia Law Offices in Tel Aviv.
Managing the Legal and Risk Issues of Cloud Computing
(February 2011)
This webinar explored the adoption by the American Bar Association and other state bars of changes in the ethical and professional duties of attorneys in the protection of client information and oversight of information systems; protection of organizational secrets, particularly in light of employee relations issues in a struggling economy, and the related concerns about the protection of confidential information where contractual, physical and technical controls preventing leakage may be imperfect at best.
This webinar was moderated by
Eugene Weitz
of Computer Sciences Corporation, Chair of the In-House Counsel Committee, and featured speakers
Jon Neiditz
, Nelson Mullins Riley and Scarborough;
Constance Mitchell
, Computer Sciences Corporation; and
Mitchell Goodman
, National Vision, Inc.
Global Industry Briefs
Court of Justice of the European Union to Decide on "Used" Software
By Truiken J. Heydn, teclegal Habel Rechtsanwälte Partnerschaft, Munich, Germany

The German Federal Supreme Court ordered a stay of the proceedings in the case Oracle vs. usedSoft and submitted three questions for preliminary ruling to the Court of Justice of the European Union (order of February 3, 2011, file no. I ZR 129/08). The first question is whether someone who has acquired a copy of a computer program is entitled to use such program under Art. 5 Para. 1 of Directive 2009/24/EC. The second question is whether the first sale doctrine applies if a computer program is downloaded from the Internet. The third question is whether someone who acquired a "used" software license can make copies under the first sale doctrine, in other words, whether the first sale doctrine also extends to the reproduction right. Truiken J. Heydn represents software manufacturer Oracle in this case.
MVNOs in Brazil
By
Mariana Alonso

Tomazelli,
Pinheiro Neto Advogados,
Sao Paulo, Brazil
At long last, resale of mobile phone services is permitted in Brazil, but with some specific features common in the many countries where it has already been a reality for quite some time.
Almost one year after the public consultation on regulation of Mobile Virtual Network Operators (MVNOs), which was marked by extensive discussions between government agencies, professional entities, associations and the public, the National Telecommunications Agency (ANATEL) published Resolution No. 550 on November 24, 2010, dealing with the operation of Personal Communication Service (SMP) through a virtual network.
The resoluton discusses two new types of entities that will operate in the SMP market: the virtual network representative and the company authorized to exploit SMP by a virtual network. The virtual network representative is a legal entity affiliated with a mobile operator that represents the operator in the rendering of mobile services (being, therefore, very similar to a commercial representative). The company authorized to exploit SMP by virtual network, in turn, can render mobile services by itself, using the network of other operators.
To qualify as a virtual network representative, the applicant should sign a representation agreement with the original provider (the company holding the SMP service and spectrum licenses). Such an agreement must then be ratified by ANATEL.
Importantly, only a company previously authorized by ANATEL that has signed a network sharing agreement with an original provider may act as an authorized MVNO.
So, instead of simply establishing a resale model, ANATEL will allow third parties to use the spectrum of wireless channels to exploit SMP networks, an arrangement that is much closer to infrastructure sharing than a resale of services. Read more.
In addition to ITechLaw's quarterly online law journal for members, the eBulletin, ITechLaw often provides 1-2 short articles in eNews each month. eNews articles cover not only short legal updates but also give members an opportunity to share their unique professional experiences as they relate to ITechLaw.
ITechLaw encourages members to contribute to its publications. For more information or to submit your articles, please contact us. Submissions are subject to editorial discretion. Articles not used in eNews may be used in the eBulletin and vice versa.
Please submit articles for the eNews by the

8th

of each month to
memberservices@itechlaw.org
.
ITechLaw Member News
ITechLaw President Sandra A. Jeskie, Duane Morris, LLP, Philadelphia, was recently elected Chair of the Business Law Section of the Philadelphia Bar Association. The Business Law Section is one of the oldest and largest sections of the PBA.
Former ITechLaw President Enrique Batalla and firm Batalla Abogados have a new office address in Madrid, Spain. Mr. Batalla's office is located at Velazquez, 10 - 5º dcha,

28001 Madrid. The telephone number is
+ 34 91 781 16 26. Mr. Batalla can also be reached

at
enrique.batalla@lawoffice-batalla.com.
Former ITechLaw President Roy Freed of Canton, MA will present his paper, "
A Non-Academician's Exploring the Evolution-Created Mind's Mechanism Unmasked Him as a Confirmed Constructivist," at the 19th International Congress of Personal Construct Psychology, on July 19-22, 2011 in Boston, MA. Mr. Freed served as President of ITechLaw from 1979-1981.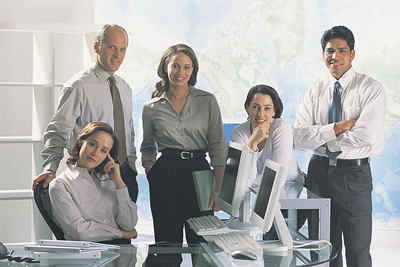 ITechLaw welcomes member updates regarding firm changes, recent publications, speaking engagements and more. Please send all submissions to memberservices@itechlaw.org by the 8th of each month for inclusion in that month's eNews.

ITechLaw Welcomes Its Newest Members!

Name
Organization
Country

Anders Ericsson
von lode advokat
Sweden
Sean Flaim


United States
Jared Harshbarger
Harshbarger Legal
United States
Stephen LaCount
LaCount Law
United States
Dr. Volker Metzler
KSNH Patentanwaelte Klunker/Schmitt-Nilson/Hirsch
Germany
Nafta Mokate Mokate
Tshwane University of Technology
South Africa
Cathy Mulrow Peattie
MasterCard
United States
Alexander Schmid
EPartners Attorneys-at-Law
Switzerland
Aparna Viswanathan
Viswanathan & Co Advocates
India
Mladen Vukmir
Vukmir & Associates
Croatia
Philip Wiese
Buckingham Doolittle & Burroughs LLP
United States
President's Column
By Sandra A. Jeskie
Dear ITechLaw Members and Colleagues,
Do you know someone who has changed the face of technology today or, in your opinion, has made a unique and lasting contribution to the IT sector?
If so, we encourage you to nominate that person for the inaugural ITechLaw Annual Achievement Award, which honors an individual in technology who has made a significant, demonstrable achievement in the industry.
As a technology-based organization, it is fitting that we offer our members the opportunity to pay tribute to someone who has affected the industry in a significant way.
While you may not nominate your own clients, other ITechLaw members are welcome to do so. Please also note that practicing attorneys may not be considered for this award. We look forward to reviewing your nominations.
The honoree of the ITechLaw Achievement Award will be announced at the 2011 World Technology Law Conference & Annual Meeting, for which registration is now open.
Speaking of the upcoming conference, the conference committee has put together a wonderful program of sessions and interactive workshops. The conference will feature industry-leading speakers with valuable expertise and insight about the development of technology law in the last four decades. As a theme of the conference, the speakers will address how to navigate the myriad of today's issues - as well as those that will arise in technology law in the next four decades.
I look forward to seeing you in San Francisco.

Best regards,


ITechLaw Member Spotlight

Rachel Vaughan
Weyerhauser Company - Washington, USA
Law Department
Principal area of work:
Intellectual property, including patent drafting and prosecution, formation of IP strategies and IP agreement work (consulting, joint development agreements, software licensing, etc.).
Other areas of work:
Commercial work and counseling on open source issues.Currently involved in reviewing legal issues for cloud computing.
Technology Issues of Current Interest:
The future of software patents.
Interesting fact not in
your bio:
I have two toy poodles who collectively weigh under 15 pounds.
Gadgets you're currently excited about:
In my personal life, I am pretty geeked about the
Xbox Kinect; professionally
I am pretty excited about
the Motorola Atrix.
Websites visited regularly not for work:
Reddit, Tomorrow Museum, Marginal Revolution
ITechLaw
Member Spotlight:
Joren De Wachter
Integrating Technology, IP and Business Models
Brussels, Belgium
Principal area of work:
Integrating technology, IP and business models; senior management consultant to technology firms on how to best use IP tools in their business model.
Other areas of work:
Legal support of IT companies.
Recent publication:
Software written by Software: Who Owns the IP?

Technology issues of current interest:
Everything becomes software. As products such as mobile phones, cars and more become integrated with software, the software and IT become the key, and most of the value-add, with a critical affect on business models and IP.
Interesting fact not on your bio:
I write and perform music as part of a rock band.
What magazines do you read regularly?
What is the last book you read? Why the West Rules - For Now, by Ian Morris.


Upcoming ITechLaw
Events
4th Annual Tallinn Conference
June 2-3, 2011
Tallinn, Estonia
Save the Date!
2011 European Conference
October 20-21, 2011
Oslo, Norway
Save the Date!
Find Us on Facebook, Twitter and LinkedIn!

Become a fan
of ITechLaw on Facebook and join the
ITechLaw Association group
on Facebook for ITechLaw members only.

Follow
@itechlaw_assn
for the latest on our Association updates and tech law developments.

Join our exclusive
LinkedIn group
for ITechLaw members only to network, If you are not yet a member of this group, join us today!
Continued Thanks
to ITechLaw's
Global Sponsors
Contact Us!
For more information on
ITechLaw and its activities,
please visit us at:
www.itechlaw.org
The contents of this newsletter are not intended, and cannot be considered, as legal advice or opinion. ITechLaw eNews is best viewed as HTML. Please adjust your email software settings to view HTML and images.

©2010 International Technology Law Association· All rights reserved.
To opt-out of future mailings, please contact
memberservices@itechlaw.org
.