Season's Greetings!
On behalf of the eNews editors and staff, we wish you and your family a very happy holiday season and new year! Thank you foryour continued contributions to the award-winning eNews, and we look forward to another great year in 2011!
ITechLaw's Travelling Fellowship Award Returns - 2011 Applications Now Accepted
Applications for the ITechLaw 2011 Travelling Fellowship Award are now being accepted for consideration. The Travelling Fellowship Award is given to an attorney (in-house counsel or practicing attorney) from India and provides the recipient the opportunity to intern with six renowned law firms in various European countries.
The purposes of this award are to expose an Indian lawyer to different legal systems in Information & Communication Technology (ICT) law, offer networking opportunities, and provide first-hand experience regarding how ICT law is practiced in other jurisdictions. In return, the host firms gain insight into Indian law practices from the award winner.

The award will be made during ITechLaw's 7th International Asian Conference in Bangalore, India, on February 3 & 4, 2011. This annual conference draws more than 50 speakers from around the world to address audiences of technology lawyers and in-house counsel with presentations and panel discussions on legal issues relating to technology, outsourcing, intellectual property, telecommunications, and media. To register, please visit: www.itechlaw-india.com.
Earlier winners of the award have shared the following feedback on their experiences (detailed reports can be read at http://itechlaw.org/ivap.html):
"This unique and generous ITechLaw Travelling Fellowship has, without doubt, been an invaluable and memorable experience for me, which I will never forget." - Talha Salaria, Bangalore, winner 2009
"I would like to thank ITechLaw, the host firms (and their staff) of the ITechLaw India Traveling Fellowship Award program for the time, planning, effort and care they have invested and their tremendous hospitality...." - Sunita Jagtiani, Bangalore, winner 2006

The deadline for submitting applications is Saturday, January 22, 2011. To learn more about this prestigious award and to review qualifying terms and conditions, please visit http://www.itechlaw-india.com/TFA.htm.

For further information, please contact:
Ursula Widmer, IVAP Chair (lawyers@widmerpartners-lawyers.ch)
Axel Funk, IVAP Vice-Chair Europe (Axel.Funk@cms-hs.com)
Sunita Jagtiani, IVAP Vice-Chair Asia (jagtiani.sr@gmail.com)

Local Representative Report:
Spotlight on Estonia
By Hele Karja - Local Representative, Baltic Region
On November 2010, the GLIMSTEDT law firm held a seminar entitled "Developments and Prospects in IT" at the Swissôtel Tallinn. The seminar was attended by more than 50 participants from both public and private sectors and featured an in-depth presentation on the ITechLaw Association, as well as presentations on the latest trends and expert knowledge in the field of IT in Estonia.

Speakers at the event included Priit Lätt, the managing partner of GLIMSTEDT; Ene Koitla of the Estonian Information Technology Foundation, who spoke about the potential of using Creative Commons licenses in Estonia; Maili Markvardt of ASA Quality Services OÜ, who discussed "Risks in Information Technology"; and Taavi Kotka, president of the Association of Information Technology and Telecommunications, who presented "Estonian ITC sector - Is Ice Melting?," which outlined a strategic plan for boosting the growth of Estonian ITC sector.

During my own presentation, I provided an overview of ITechLaw, its role in the Baltics, and the benefits and opportunities our association offers to its members, as well as the latest topics and developments discussed at the ITechLaw Annual European Conference in Berlin on October 28-29, 2010.
ITechLaw will return to Estonia for the 4th Annual Tallinn Conference in collaboration with Enterprise Estonia in June 2011. I welcome ITechLaw members in Estonia, Latvia and Lithuania, as well as any of those with an interest in this region, to contact me for additional information on ITechLaw's activities in the Baltics.

New ITechLaw Member Benefit -
Online Access to Practical Law Company Cross-border Handbooks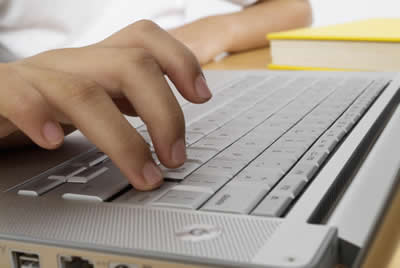 ITechLaw is pleased to announce that our members now receive free access to the Practical Law Company (PLC) Cross-border Handbooks relating to Outsourcing, IP in Business Transactions, and Data Protection.
The handbooks are global annual publications that offer a practical overview of the law in multiple jurisdictions, along with law firm and lawyer rankings across the globe. The articles are written exclusively by law firms selected by PLC's team of researchers.
To access these handbooks, please visit the ITechLaw Member Center home page. You may also access them directly at:
2011 International Asian Conference Update - February 3-4, 2011,
Bangalore, India
Registration is currently open for the 7th International Asian Conference to be held February 3-4, 2011 in Bangalore, the high technology capital of India.

The theme for the conference is Technology in an Era of Changing Business Paradigms. The multi-track conference will include more than 60 international speakers on contemporary technology law topics.

The conference features ample networking opportunities for attendees, including the Gala Dinner, which will take place on the Prince of Wales lawns, and conference networking lunches.
Visit the 7th International Asian Conference website to register, for accommodation information, and for ongoing conference updates. Early Bird registration rates expire January 15, 2011.
ITechLaw 2011 World Technology Law Conference & Annual Meeting - May 12-13, 2011 - San Francisco, California USA
Save the date!

In 2011, we will celebrate the 40th anniversary of ITechLaw. A high point of the year-long commemoration will be the World Technology Law Conference and Annual Meeting. We invite you to save the date for this thought-provoking and informative event in one of the most culturally diverse and exciting cities in America.

Over the years, our members and conference attendees have come to expect first-class education on cutting edge topics
taught by industry leaders, coupled with unparalleled networking and social events. The 2011 World Technology Law Conference and Annual Meeting will not disappoint. Each of the two days of events will have a different focus.
On the Thursday of the conference, speakers will discuss their experiences regarding the last four decades, provide useful insights to today's leaders, and identify legal issues that likely will be encountered in navigating tomorrow's technology marketplace. On the Friday of the conference, expert speakers will address the role of technology lawyers as risk managers.
Beyond the educational content, this event will offer a rich diversity of attendees and speakers from a wide cross-section of technology law. From leading attorneys in private practice and in-house counsel, to C-level executives, government officials, and academics, our attendees travel from over 50 countries to participate in our sessions and meet colleagues from across the globe.

We invite you to share this invitation with your colleagues so they too may benefit from this special 40th anniversary event, and we look forward to seeing you in San Francisco!
IP Committee Webinar Recording and Slides Now Available
For members unable to join ITechLaw's November 30 webinar "Counterfeits and IP Implications," the online recording and PDF slides are now available at the ITechLaw Member Center.
Moderated by IP Committee Co-Chair Susan Barty of CMS Cameron McKenna and featuring speakers Jeremy Morton of Fasken Martineau, Steffen Hagen of CMS Derks Star Busmann, and Bret Bocchieri of Seyfarth Shaw, this webinar offered an in-depth look at counterfeits and their intellectual property implications.
The webinar provided key insights into c

ustoms and counterfeits in Europe; a review of the new simplified procedure for challenging counterfeits in Europe; the reference to the European Court in the UK Nokia case on counterfeits and the issue of counterfeit goods traveling in transit through the UK from one non-EU country to another non-EU country; and key issues on counterfeits from a US perspective.
Download Slides
Global Industry Briefs
New Regulation on .tr Domain Names Issued
By Ceylin Beyli - CBL Law Office - Istanbul, Turkey
The Turkish Ministry of Communications has issued a new regulation on the procedures for registration and management of '.tr' domain names. Although some provisions entered into force with the publication of the regulation in the Official Journal, the enforcement of other important provisions will be delayed for at least two years. The new regulation brings significant changes worth reviewing.
New Alternative Proceedings for the Resolution of Domain Names Dispute in Brazil
By Marianna Furtado de Mendonça and Fernanda Varella Beser Montaury Pimenta - Machado & Vieira de Mello - Rio de Janeiro, Brazil
The Brazilian Domain Name Registrar (
www.registro.br
), which is responsible for the registration and administration of ".br" domain names, has recently launched an administrative process for resolving conflicts involving these domain names: SACI-Adm. Until now, the only means available for recovering domain names in Brazil was litigation in the courts. This new administrative process will be a more expeditious and less onerous alternative to recover ".br" domain names unduly registered by third parties in Brazil.
Currently two institutions are authorized to handle SACI-Adm's complaints: the Brazilian-Canadian Chamber of Commerce and the WIPO Arbitration Center. SACI-Adm was inspired by UDRP system, but there are several differences worth noting. In UDRP, the complainant must establish three requisites to prevail: (i) the domain name is identical or similar to complainant's trademark; (ii) the domain name was registered and has been used in bad faith; and (iii) respondent has no rights or legitimacy to hold the domain name. In the SACI-Adm, the complainant only has to establish the first two requisites.
Regarding the first requisite, the SACI-Adm Rules provide that complainants can base their complaints not only on trademark rights but also on other names, such as company names, civil names, family names or surnames, famous nicknames, artistic names, and even other domain names for which the complainant has precedence. Additionally, unlike the UDRP, which does not allow any kind of appeal, the SACI-Adm Rules provide a kind of "motion for clarification" that allows parties to request that the panel correct any material mistake in its decision. It also permits the parties to request that the panel clarify any obscurity, doubt, or contradiction in the decision, or even to rule on any point omitted in the decision.
As in the UDRP, parties still have the opportunity to challenge a SACI-Adm decision in court. The SACI-Adm Rules provide that if the parties file the lawsuit within fifteen working days from the date of notification of the panel's decision, the Brazilian Domain Name Registrar will not implement the SACI-Adm's decision and will wait for final judicial determination.
Read more.
In addition to ITechLaw's quarterly online law journal for members, the eBulletin, ITechLaw often provides 1-2 short articles in eNews each month. eNews articles cover not only short legal updates but also give members an opportunity to share their unique professional experiences as they relate to ITechLaw.
ITechLaw encourages members to contribute to its publications. For more information or to submit your articles, please contact us. Submissions are subject to editorial discretion. Articles not used in eNews may be used in the eBulletin and vice versa.
Please submit articles for the eNews by the

8th

of each month to
memberservices@itechlaw.org
.
ITechLaw a Program Partner for ABA Business Law Section Cyberspace Law Institute and Winter Working Meeting - January 28-29, 2011 - Austin, Texas USA
ITechLaw is pleased to support as a program partner the Cyberspace Law Institute and Winter Working Meeting, January 28-29, 2011, in Austin, TX.
The Winter Working Meeting (WWM) continues its traditional meeting format with multiple breakout sessions for work on ongoing projects, new project brainstorming, new participant orientation, introduction to committee projects, and informal discussions on breaking cases and new issues.
The Institute will be a half-day of cutting-edge, accredited CLE programs including:
Cyberterrorism and Cybersecurity - Lessons from cyber-security regulations for U.S. nuclear power plants.
Internet Governance - Task Force leaders will report on their recent presentation to the Internet Governance Forum in Vilnius.
Trademark Strategies for 2012 - "Is There an App for That?" - How will trademark practice be affected as the Internet continues to evolve and the interaction between brands, the Web, and social media grows?
Copyright and Cyber Work-for-Hire - Stretching the work-for-hire doctrine to accommodate the realities of startup companies and technology development in cyberspace.
Privacy and Biogenetics - The privacy implications of, and privacy rights in, use of genetic information in health care, police work, and research.
The Spy Who Came in from the Refrigerator: Privacy Implications of Installing "Smart" Electric Meters - Electric utilities are installing "smart" meters that can give the utility and third parties real-time information on what appliances and devices are being used in the home. To what extent do current laws govern the use of this information, and what are the privacy and policy implications?
For more details, or to register, please visit the Cyberspace Law Institute and Winter Working Meeting event website.
ITechLaw Member Spotlight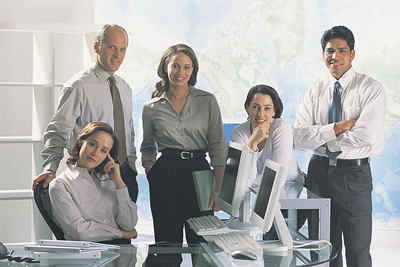 ITechLaw welcomes member updates regarding firm changes, recent publications, speaking engagements and more. Please send all submissions to memberservices@itechlaw.org by the 8th of each month for inclusion in that month's eNews.

ITechLaw Welcomes Its Newest Members!

Name
Organization
City, State
Marion Depadt Bels
Paris, France
Omar Ha-Redeye
Markham, Canada
Vikrant Khurana
Vodafone Essar Limited
Mumbai, India
Erik Pelton
Erik M Pelton & Associates
Falls Church (VA), United States
Mark Rasdale
A&L Goodbody
Dublin, Ireland
Michael Zoebisch
rwzh Rechtsanwaelte Partnerschaft
Muenchen, Germany
President's Column
By Sandra A. Jeskie
Dear ITechLaw Members and Colleagues,
As we approach the holidays and the new year, it is a good time to reflect on the activities of 2010. As an organization, we have accomplished so much and none of it could have been done without the support of our members and the generous contributions of our executive committee, board of directors, committees, and sponsors. Thank you.
Despite the approaching holidays, ITechLaw remains active. We hope you were able to join us for the December 14 webinar, "Search Engines - The Liability of "Natural" Search Results and Spamdexing," hosted by the E-Commerce Committee. For those unable to attend, you can find the recording and slides here. The next webinar will be hosted by the Data Protection Committee in January 2011.
Also, be sure to take advantage of a new ITechLaw benefit - free access to Practical Law Company resources, including the Outsourcing, IP in Business Transactions, and Data Protection Cross-Border Handbooks, now on the ITechLaw Member Center.
On behalf of ITechLaw, I wish you a very happy holiday season.
Best regards,


Save the Date:
ITechLaw Monthly Webinars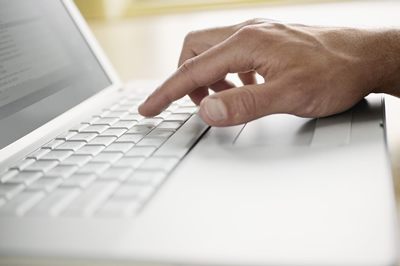 Data Protection
Committee Webinar
January 2011
More details coming soon!
Upcoming ITechLaw
Events
4th Annual Tallinn Conference
June 2-3, 2011
Tallinn, Estonia
Save the Date!
2011 European Conference
October 20-21, 2011
Oslo, Norway
Save the Date!
2010 European Conference Photos
October 28-29,
Berlin, Germany
Find Us on Facebook, Twitter and LinkedIn!

Become a fan
of ITechLaw on Facebook and join the
ITechLaw Association group
on Facebook for ITechLaw members only.

Follow
@itechlaw_assn
for the latest on our Association updates and tech law developments.

Join our exclusive
LinkedIn group
for ITechLaw members only to network, If you are not yet a member of this group, join us today!
Continued Thanks
to ITechLaw's
Global Sponsors
Contact Us!
For more information on
ITechLaw and its activities,
please visit us at:
www.itechlaw.org
The contents of this newsletter are not intended, and cannot be considered, as legal advice or opinion. ITechLaw eNews is best viewed as HTML. Please adjust your email software settings to view HTML and images.

©2010 International Technology Law Association· All rights reserved.
To opt-out of future mailings, please contact
memberservices@itechlaw.org
.