ITechLaw Welcomes 2010 Committee Leadership Appointees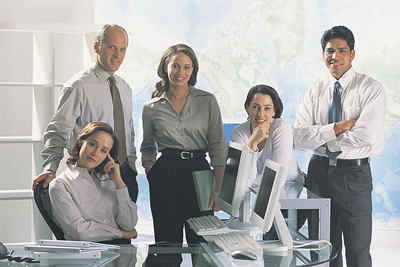 ITechLaw is pleased to announce the new ITechLaw committee co-chairs and vice-chairs for the coming year.

The work of ITechLaw's dedicated committees is the heart of our productive efforts as the largest and most influential organization of IT lawyers in the world. We look forward to the participation and leadership of the recently appointed committee co-chairs and vice-chairs, and we encourage all members to become actively involved, and continue their involvement, in the work and leadership of our committees.
Substantive Law Committees

Arbitration and Mediation Committee
Co-Chair: Belen Arribas, MMMM, Barcelona
Co-Chair: Clive Seddon, Pinsent Masons, London
Vice-Chair: Rodolfo Fernandez, Miliners, Barcelona

Data Protection Committee
Co-Chair: Alan Sutin, Greenberg Traurig, New York
Co-Chair: Naomi Assia, Naomi Assia & Co. Law Offices, Tel Aviv
Vice-Chair: Vijay Dalmia, Vaish Associates Advocates, New Delhi
E-Commerce Committee
Co-Chair: Don McAleese, Matheson Ormsby Prentice, Dublin
Co-Chair: Marco Consonni, Dewey & LeBoeuf, Milan
Vice-Chair: Gerrit Vandendriessche, Altius CVBA, Brussels
Intellectual Property Committee
Co-Chair: Susan Barty, CMS Cameron McKenna, London
Co-Chair: Rory Radding, Morrison Foerster, New York
Co-Chair: Peter Huppertz, Hoffmann Liebs Fritsch & Partners, Dusseldorf
Vice-Chair: Jeremy Morton, Fasken Martineau, London
Vice-Chair: Robert Milligan, Seyfarth Shaw, Los Angeles
Outsourcing Committee
Co-Chair: Ole Horsfeldt, Gorrissen Federspiel Kierkegaard, Copenhagen
Co-Chair: Anja Dekhuijzen, Whitebridge Advocatuur, Amsterdam
Co-Chair: Michael Peeters, Pinsen Masons, London
Vice-Chair: Bradley Joslove, Franklin, Paris
Vice-Chair: Jan Geert Meents, DLA Piper, Munich
Vice-Chair: Herve Gabadou, Courtois Lebel, Paris
Organizational Committees
Education Committee
Chair: Sajai Singh, J. Sagar Associates, Bangalore
Vice-Chair: Paulo Brancher, BKBG Attorneys, Sao Paulo
Vice-Chair: Mark Plotkin, Waller Lansden Dortch and Davis, LLP, Nashville
Global Sponsorship
Co-Chair: Rob Weiss, Neal Gerber & Eisenberg LLP, Chicago
Co-Chair: Jenna Leavitt, Pillsbury Winthrop Shaw Pittman LLP, Los Angeles
Program Committee
Co-Chair: John Beardwood, Fasken Martineau, LLP, Toronto
Co-Chair: Jenna Leavitt, Pillsbury Winthrop Shaw Pittman LLP, Los Angeles
Social Media Committee
Co-Chair: Eugene Weitz, Computer Sciences Corp., Berkeley Heights
Co-Chair: Rahul Matthan, Trilegal, Bangalore


Virtual Worlds and Video Games
Chair: James Gatto, Pillsbury, McLean
ITechLaw 2010 European Conference -
October 28-29, Berlin, Germany
Attendance at the ITechLaw conferences continues to grow each year, and ITechLaw is looking forward to welcoming nearly 300 attendees at the
2010 European Conference
in Berlin, Germany, taking place October 28-29, 2010 at the Hotel Adlon Kempinski.

Register now to reserve your place at the conference that "is a must for practitioners in the field," in the words of a previous conference attendee. A full list of speakers is available on the conference website, as is an updated program.

We look forward to seeing you in Berlin. Please contact ITechLaw Member Services with any questions regarding the upcoming conference.
2010 CyberSpaceCamp Program -
November 2-3, Istanbul, Turkey
ITechLaw, in association with Istanbul's Bilgi University in Turkey, is conducting its signature and sought after CyberSpaceCamp Program in Istanbul, Turkey on November 2 & 3, 2010.
This two day interactive boot camp, aimed at young lawyers, students, academics and professionals, will deal with the latest topics in the IT arena, such as cloud computing and the protection of personal data in social networking sites.
Apart from distinguished local speakers, the CyberSpaceCamp Program will also feature Sandra A. Jeskie, President of ITechLaw, and Sajai Singh, Assistant Secretary of ITechLaw, as speakers.
The event is being coordinated and hosted by the local law firm of Mehmet Gün & Partners (Gün Avukatlık Bürosu). The CyberSpaceCamp Program will be held at Lares Park Hotel, Istanbul, Turkey. For registration details and further information, please contact Uğur Aktekin at ugur.aktekin@gun.av.tr
Registration Now Open!
2010 International Asian Conference -
February 3-4, 2011, Bangalore, India
Registration is now open for the 7th International Asian Conference, taking place February 3-4, 2011 in Bangalore, India.
This 7th Annual ITechLaw Asian Conference
will explore the latest regulatory, commercial and technology law issues being faced by emerging and growth industries in India and Asia, including software development, telecommunication, banking, entertainment and semiconductors. With comparative analysis of global trends, the conference program is designed to satisfy the needs of both veteran and young lawyers alike. You will learn the latest from experts in the field, and you are sure to receive the type of high quality content that you, your firm and your clients demand.
This year's conference will once again be held in Bangalore, India's technology capital. Bangalore is home to many prominent India-based information technology leaders, as well as other global companies that have established corporate, manufacturing, research and development operations in this rapidly growing city. Bangalore is an especially fitting location for one of India's most prestigious conferences among information technology law professionals.
Enhance Your Networking Opportunities at ITechLaw Events: The Value of Association
Achieving Greatness: The Value of Association
By Don Yaeger
Association leaders and corporate executives have long recognized that great lessons - lessons in leadership, team building, handling adversity and managing success - can be learned from their peers in the world of sports.
This explains why some of the most sought after public speakers at corporate events are sports greats - Miami Heat President Pat Riley, Duke basketball coach Mike Krzyewski, former Pittsburgh Steeler running back Rock Bleier and former LSU basketball coach Dale Brown are among the most popular speakers on the circuit. The lessons they teach and exhibit in their world translate perfectly into yours.
In my 20-plus years as a writer for Sports Illustrated and author of more than a dozen books, I have been blessed to spend hours interviewing great winners like Riley, Krzyewski, basketball legend Michael Jordan and Hall of Fame running back Walter Payton.
Some of the best lessons I have learned, however, have come at the foot of the greatest winner of them all, the late John Wooden, former UCLA basketball coach and winner of unprecedented 10 NCAA championships. Wooden also was an oft-tapped corporate consultant on the subject of leadership.
Before Wooden's passing, I often traveled to Los Angeles to talk with him about Greatness and the traits of those who have achieved it. One characteristic he was passionate about was that the truly "great" understand that value of association. They know they can only become great if they surround themselves with others who are headed in that direction. Read more.
ITechLaw Webinar Recordings Now Available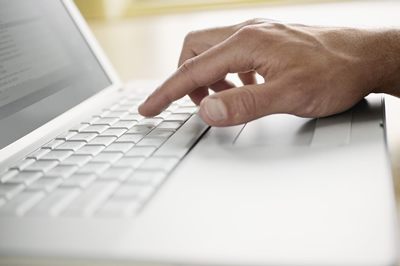 ITechLaw recently held two webinars, the recordings and slides for which are now available exclusively to ITechLaw members.
Virtual Worlds, Virtual Goods and Virtual Currency
September 28, 2010
Speaker: James Gatto, Pillsbury, McLean, VA
Moderator: Alexander Blumrosen, Bernard-Hertz-Bejot, Paris
Sustainability in IT Infrastructure Outsourcing
October 5 , 2010
Speakers: Roger Bickerstaff, Bird & Bird, London and Ian Stevens, CMS Cameron McKenna, London
Moderator: Ole Horsfeldt (Moderator), Gorrissen Federspiel Kierkegaard, Copenhagen
ASIPI XV Work Sessions
November 28-December 1, 2010
Santiago, Chile
The Inter-American Association of Intellectual Property (ASIPI), an ITechLaw affiliated partner, will hold its
XV Work Sessions and Administrative Council of ASIPI in Santiago, Chile from November 28th to December 1st, 2010.
The academic program of this event includes topics such as "Intellectual Property in the Internet and the Protection of Personal Data," "Trademarks in Cyberspace and Social Networks," "PCT: Its Evolution in Latin America," and "Patentability of Advanced Technologies: Nanotechnology, Biotechnology and Telecommunications," among others.
Registration for this event is now open. The registration fee for this conference is USD $1250. The registration fee for accompanying guests is USD $500.

On November 27, there will be a workshop for the "Development of Mediation Skills" organized with INTA and OMPI, with a separate registration fee of USD $400. On the same day, there will be roundtables organized with the IBA, with a separate registration fee of USD $25. A Geographical Indications Workshop is also scheduled for November 28,
with a separate registration fee of USD $130.
Global Industry Briefs
Court Holds Business Methods Patentable in Canada
Edited by Richard Owens, Stikeman & Elliott LLP, Toronto and Wesley Ng, Stikeman & Elliott LLP, Toronto
Amazon.com, Inc. v. The Attorney General of Canada, and The Commissioner of Patents (2010 FC 1011)
Canada's Federal Court has released its long awaited decision in the patentability of Amazon.com's one-click order process. This was an appeal from the decision of the Commissioner of Patents denying Amazon's patent for a "business method," having found that it was not patentable subject matter under s. 2 of the Patent Act.
The case concerned Amazon.com's simplified "one-step" ordering method and system which uses stored information and "cookies" to enable customers to order items over the Internet simply by "clicking on them." The Court found that the system claims clearly disclose a machine which is used to implement Amazon.com's one-click ordering system and a machine is patentable under s. 2 of the Patent Act. The Court also found the method, when viewed as a whole, to be patentable as an "art" and a "process." Read more.

In addition to ITechLaw's quarterly online law journal for members, the eBulletin, ITechLaw often provides 1-2 short articles in eNews each month. eNews articles cover not only short legal updates but also give members an opportunity to share their unique professional experiences as they relate to ITechLaw.
ITechLaw encourages members to contribute to its publications. For more information or to submit your articles, please contact us. Submissions are subject to editorial discretion. Articles not used in eNews may be used in the eBulletin and vice versa.
Please submit articles for the eNews by the

8th

of each month to memberservices@itechlaw.org.
ITechLaw Member Spotlight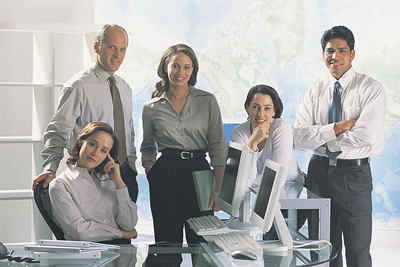 your member news today!
Please send all submissions by the 8th of each month for inclusion in that month's eNews.
ITechLaw Welcomes Its Newest Members!

Name
Organization
City, State
Peter Bullock
Pinsent Masons
Hong Kong, Hong Kong
Andrew Cotton
Hammarström Puhakka Partners
Helsinki, Finland
Ali Karahoda
Ali Yuksel & Hilmi Ozalp Law Firm
Istanbul, Turkey
Jesper Løffler Nielsen
Focus Advokater I/S
Odense, Denmark
Stefan Lutz
Bremen, Germany
Jacob Simon
Disney Interactive Media Group
Burbank, CA, United States
President's Column
By Sandra A. Jeskie
Dear ITechLaw Members and Colleagues,
It has been another busy month at ITechLaw. We are preparing for our Annual European Conference, which will be held in the exciting city of Berlin on October 28-29, 2010.
The conference will feature IT experts from industry, government and law firms who will bring their expertise from the four corners of the globe.
For the first time, the conference will feature four interactive workshops on e-commerce, data protection, outsourcing and intellectual property.
In addition to the substantive content of the conference, there will be many opportunities to network at the Welcome Reception on Wednesday, October 27 at the Maritim proArte Hotel, a formal Gala Dinner at the Museum for Communication on Thursday, October 28, at numerous networking breaks throughout the conference and at the Closing Reception on Friday, October 29, held at the Reichstag.
Following a huge response to our request for leadership nominations, I am pleased to announce the new committee leaders in this newsletter. Thank you to all who agreed to volunteer their valuable time to this wonderful organization.

Upcoming ITechLaw
Events
ITechLaw 2010 European Conference
October 28-29, 2010
Berlin, Germany
November 2-3, 2010
Istanbul, Turkey
Find Us on Facebook, Twitter and LinkedIn!

Become a fan
of ITechLaw on Facebook and join the
ITechLaw Association group
on Facebook for ITechLaw members only.

Follow
@itechlaw_assn
for the latest on our Association updates and tech law developments.

Join our exclusive
LinkedIn group
for ITechLaw members only to network, If you are not yet a member of this group, join us today!
Contact Us!
For more information on
ITechLaw and its activities,
please visit us at:
www.itechlaw.org
The contents of this newsletter are not intended, and cannot be considered, as legal advice or opinion. ITechLaw eNews is best viewed as HTML. Please adjust your email software settings to view HTML and images.

©2010 International Technology Law Association· All rights reserved.
To opt-out of future mailings, please contact
memberservices@itechlaw.org
.
Continued Thanks
to ITechLaw's
Global Sponsors