Tis the season for travel...

PRACTICAL SAVINGS TIPS FOR SUMMERS ON THE GO


Summer is here! With the great warm weather and kids out of school, the need to get away seems inevitable and saving smartly can seem like a daunting task. So we wanted to give you a few helpful tips to save during the summer wherever you choose to travel.


5 Important Travel Tips

1.
Peak Times.
July is one of the busiest travel months, making bargains a scarce commodity. Opt instead for a late-- summer trip. And remember, summer includes 21 days in September -- and plenty of deals.
2.
Big City Travelers.
Cities across the United States and Europe offer special passes that allow you to pay a reduced fee for entrance to tourist attractions.
3.
Theme Park Goers.
If opting for a theme park visit, stop at a grocery store nearest the park, and head to the soft drink aisle first, then the bread aisle and yogurt section. Look for specially marked labels that give deals on theme park tickets when you buy the product.
4.
Culturally Stimulated Adventurers.
Most museums in major cities have at least one day a month when you can take in the sites for nary a penny.
5.
Road Warriors
. Before hopping into the car, check GasPriceWatch.com
and GasBuddy.com. They post prices for thousands of stations, so you can find the best deal in your neighborhood, or for wherever you're headed.
Find more saving tips from Readers Digest
here....
Just a Tank of Gas Travel
LOCALIZE YOUR FUN & SAVE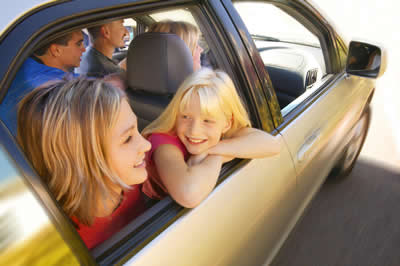 A great way to save money is visiting and getting to know great travel destinations close to home. Rome News Tribune has featured several lesser-known but great destinations that are only one gas tank away or less...



The Georgia Agrirama

is the state's living history center. You will find restored and preserved farm communities, an industrial area and a rural town of the late 1800s on this 95-acre complex. The cost for a family of four is about $25. Hours are Tuesday through Saturday from 9 a.m. to 5 p.m. Call 800-767-1875 or visit www.agrirama.com for more information.



The Southeastern Railway Museum

has been in operation since 1970 and is "Georgia's Official Transportation History Museum". The museum has more than 80 other pieces of retired railway rolling stock including vintage steam and diesel locomotives, passenger coaches, private business cars, a World War II army troop kitchen, wooden freight cars, railway post office car and maintenance of way equipment. For more information phone: 1-770-476-2013 or check the museum's Web site at www.srmduluth.org online.



The Tennessee Valley Railroad Museum

will take passengers on the popular Hiwassee River Rail Adventure. Enjoy a 50-mile round trip up the beautiful lower Hiwassee River gorge. This 3-1/2 hour trip will take you to the top of the famous "Hiwassee Loop" where the tracks cross over themselves as they corkscrew up the mountain near Farner, Tenn. Visit www.tvrail.com or call 423-894-8028 for scheduling and ticket prices.



The High Museum of Art - Atlanta

, This midtown museum is a marvel for anyone with an art appreciation. Their current featured exhibition until the end of June is a car show of extremely rare luxury cars from the past century. Tickets are $18 for adults, $15 for students/seniors, $11 for children 6-17, and free for ages 5 and under. Tickets may be purchased at the museum, online at www.high.org or by phone ($3 surcharge) at 404-733-5000.



Lake Winnepesaukah

, an amusement park in Chattanooga, Tenn., has two roller coasters, a natural setting, family rides, water and kids' rides and food. Now open weekends. Gate admission to the park is $5. Parking is free, and an unlimited ride pass is $20. Individual ride tickets are available. Visit www.lakewinnie.com or call 877-LAKEWIN for more information.

Of course there are many other great things close to home that provide plenty of fun times for the whole family like Callaway Gardens, Georgia Aquarium, Zoo Atlanta, Stone Mountain, and a host of national parks and campsites a few short miles from Rome.

---
River City Bank
228 North 2nd Avenue
Rome, Georgia 30165
Telephone: 706-236-2123
Fax: 706-236-2125


OnCall 24/7 Customer Info:
706-234-6655

Lost or Stolen Debit Card:
800-500-1044

Lost or Stolen Credit Card:
800-854-7642

Click below to email us:

info@RiverCityBankOnline.com



---
To email a contact, simply click the name:



Retail Banking




Carolyn

Brearley

, Branch Manager
Direct: 706-236-3541

Angie Beard, VP Private Banking
Direct: 706-236-3522




River City Ramblers


Sue White

,

Coordinator
Direct: 706-236-3554




Trust and Brokerage


Roger Goss

,

Senior Vice President
Direct: 706-236-3560

David Tomlin, Financial Advisor
Direct: 706-236-3561




Marketing & Community Relations


Kristen Vardy

,

Senior Vice President
Direct: 706-236-3540

---
What's Your Savings Plan?

How have you saved money? We're looking for local tips to saving a buck that we can share with the River City Bank community. Send us an email with your tips and tricks.
---
Next month...

Now that you're saving, what can you do to keep your savings growing?