Upcoming Events

State of the City Address
Wednesday, January 11
11:30 AM - 1:30 PM
Courtyard Hall @
Country Village



Wednesday, January 18
11:00 AM



5:30 - 7:30 PM
@ Real Living
Northwest Realtors


State of the Chamber
Thursday, January 26
7:30 - 9:00 AM
Northshore Senior Center



6:00 - 9:00 PM
Courtyard Hall @
Country Village



Thank You to Our Patron Members
Committee
Meetings
Tuesday, January 17
9:30-11:00 AM
Chateau Cafe
Tuesday, January 17
12:00 PM
Bothell Police Station
Downtown Action
Wednesday, January 18
2:30 PM
Alexa's Cafe



Ambassadors
Thursday, January 19
8:00 AM
Crystal Creek Cafe
Fundraising
Wednesday, January 25
2:00 PM
Chamber Office
Contact Us
Greater Bothell Chamber of Commerce


425.485.4353
info@bothellchamber.com
10017 NE 185th St
Bothell, WA 98011
Lori Cadwell


Executive Director
lori@bothellchamber.com



Brittany Caldwell


Director of Operations
brittany@bothellchamber.com


Kim Monson


Office Manager
info@bothellchamber.com
www.bothellchamber.com
Welcome New Members



Bothell's only winery - specializing in handcrafted small batch wines that will delight the novice and connoisseur alike.


Peter Vanbellinghen,

Washington Federal

Washington Federal believes that banking is more than a series of financial transactions. It is a commitment to building relationships with clients, shareholders and the community at large.
Happy New Year!
Grow Your Business in 2012 by Maximizing Your Chamber Membership!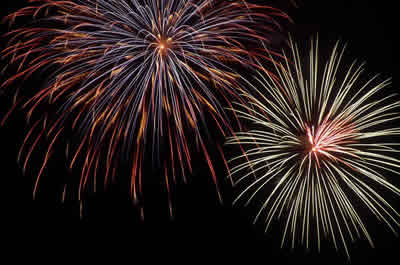 Are you taking full advantage of everything your membership has to offer?

Here is a checklist to get you started:

Mark your Calendar
Schedule time to actively participate in events and committees.

Join our Member Discount Program
Offer a discount to all Chamber members for increased exposure
Look who's already participating!

Include Information in our Next Newsletter
Special event, promotion or interesting announcement? Include it in our electronic newsletter - sent to over 400 people - for free! Email your announcement to brittany@bothellchamber.com. See archive

Update your Online Member Directory
The Chamber website gets thousands of visitors. Be sure your information is complete and current.Check your listing now and email your changes to brittany@bothellchamber.com.

Submit your Member Profile
The Meet Our Members page is now live! See who is already listed.
Luncheon: State of the City Address

Wednesday, January 11
11:30 AM - 1:00 PM

Courtyard Hall @ Country Village

Join us for this "State of the City" Chamber Luncheon where our featured speaker City Manager, Bob Stowe, will inform us about all of the major changes in Bothell.

Also, Table Sponsorships are available. Get a table for eight reserved for you, your logo in the program and acknowledgment from the podium...for only $250! Contact us for more information.


Registration Required: $25 per person; $5 discount for Chamber members paid before Friday, January 6.

Click here to register

General Meeting: State of the Chamber
Thursday, January 26
7:30 - 9:00 AM
Northshore Senior Center

Start the year off right by attending the State of the Chamber General Meeting! Find out all of the great things the Chamber has planned for 2012. Also, meet fellow members and get City and community updates. No registration is required.

All new members will be invited up to the podium to introduce themselves and their business.

Want to bring a door prize for increased exposure? Contact Brittany today!
Panera Bread -- Now Open in Bothell!
Ribbon Cutting
Wednesday, January 18
11:00 AM


Join us at the new Panera Bread in Bothell! We will be celebrating their grand opening with a Ribbon Cutting at 11:00 AM.



With the skill of an artisan, the heat of the oven and a few fine ingredients, their bakers make bread that is simply delicious - and baked fresh in their ovens every day. Come check it out!

21221 Bothell Everett Hwy, Bothell
425.424.3933

After Hours Social & Grand Opening Celebration at Real Living NW Realtors
Thursday, January 19
5:30 - 7:30 PM


Join us for the first After Hours Social of the new year! Enjoy complimentary food, drinks and a guaranteed good time! We will be welcoming Real Living Northwest Realtors to downtown Bothell with a Grand Opening Ceremony around 6:30 PM.

www.RLNorthwest.com


Bothell's HealthPoint Organizing 5K Run/Walk for RiverFest


Submitted by Melissa Baker


Bothell HealthPoint is announcing the first annual Bothell HealthPoint 5k run/walk to be held on August 25th, 2012 as apart of Bothell's Riverfest.

HealthPoint is looking for fellow Chamber members who are interested in assisting with this event; either as a volunteer or as a sponsor/donor.



They welcome any volunteers who would like to attend the first planning meeting on Monday, January 23rd at 5:30 PM at their current address: 10808 NE 145th St Bothell, WA 98011.



Contact Melissa Baker for more information at 425.424.6308.
Meeting Space Available for Rent



Stop meeting in public! Why not meet in a professional day office or meeting room? Rental rates starting at $35 per hour currently 50% off! That's only $17.50 per hour!

Contact Donna Rae McIntosh at 425.487.0812 for more information.


Discover Bastyr University at an Admissions Open House


Saturday, January 21
9:00 AM - 2:30 PM


Discover natural health sciences! Get started by attending the Bastyr University Open House.

This is a great opportunity to meet faculty and students from all of our academic programs, attend information sessions, view demonstrations, tour our campus, and get all of your questions answered. Start yourself on a rewarding journey!


Legal Help for Your Holiday Mishaps!


Article Submitted by Williams & Williams PSC

Was your holiday season tainted by an unfortunate encounter with law enforcement? Perhaps you, or your child, or a loved one were charged with a misdemeanor assault, reckless driving, DUI, theft, or possession of a controlled substance. If you, a friend, or loved one are facing criminal charges and need legal counsel, contact Joe Marshall at the law offices of Williams & Williams PSC. Joe's expertise in criminal law will help defend you against any charges you may be facing, and will give you peace of mind in knowing that you have an expert legal defender in your corner. Don't try to navigate the waters of criminal laws on your own! Contact Joe Marshall of Williams & Williams at 425.486.8138.

www.williamspsc.com